Overview of Gambling Laws in Quebec
Gambling in Quebec is a strictly regulated industry. Unlike many other jurisdictions in the world, the gambling business in the province is exclusively operated by the state authorities. The provincial crown corporation Loto-Quebec is tasked with running and administering all forms of gambling, which includes both retail and online products. Here is a brief rundown of the types of gambling available in the province:
| 🎲 Gambling Type | 🏛 Legal Status |
| --- | --- |
| Casino | Legal |
| Sports Betting | Legal |
| Horse Racing | Legal |
| Poker | Legal |
| Bingo | Legal |
| Lottery | Legal |
| Online Gambling | Legal |
As you can see from the table, just about all forms of gambling are legal in the state. However, their availability varies, and some are more accessible than others. The crown corporation has a very specific methodology when setting up the various legal gambling products. Below, we will explore the numerous gaming types and how they are presented to Quebecois players.
Quebec Gambling Age
According to the standard Canadian gambling laws, the minimum gambling age is 19. However, several provinces prefer to do this differently. Quebec, alongside Alberta and Manitoba, have a minimum gambling age requirement of 18 years old. This goes for all forms of gambling available on the province's territory.
Casino Gaming
Based on the current gambling laws in Quebec, casino gaming is fully legal and regulated. Right now, there are four major casinos in Quebec. These are all run by Loto-Quebec and are available in different cities in the province. Specifically, the list includes:
Casino de Montreal
Fairmont Le Manoir Richeliue & Casino de Charlevoix
Hilton et Casino du Lac – Leamy
Casino de Mont-Tremblant
At these venues, you will find all different kinds of casino games. The gambling laws in Quebec have regulations for all major casino products, covering everything from slots to table games. It is covered in S-13.1, r. 3.1 – By-law respecting casino games. Most of the regulations are quite dull and dry, but there are some key points that we need to shed some light on.
For one, players may only play with their own funds. Casinos are not allowed to extend credit or loans to a player. Progressive jackpots are available with certain slot machines, and each bet must have the same chance to win. This contrasts with certain online slots, where your chances increase with your bet size.
Additionally, the average RTP of slot machines in Quebec casinos may not be lower than 83%. This is below the standard rate of return for games found at the best slots sites in Canada.
As far as video lottery systems are concerned, the Quebec laws about gambling are quite clear on what is acceptable and what is not. The definition of video lottery systems includes several different game types, including card games, one-armed bandit games, keno, and bingo. The maximum bet on video lottery systems can only go up to $2.50, whereas the maximum rewards are limited to $100. In terms of betting limits, this is quite restrictive when compared to what the best online casinos in Canada offer.
Sports Betting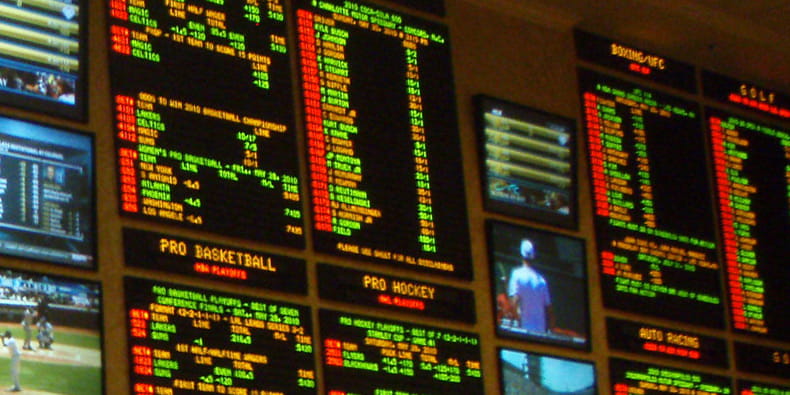 Sports betting in Quebec is freely available. However, there are certain caveats that we need to get into. For one, it's only available on the Mise-o-jeu online betting platform, which is operated by the Loto-Quebec corporation. The Mise-o-jeu platform was launched recently and is the only option for Quebecois bettors. On the surface, it's quite respectable. However, once we get under the hood, there are many aspects that we don't like.
Users report that the odds offered at Mise-o-jeu are quite subpar when compared with those available at the best betting sites in Canada. Furthermore, the selection of betting markets is quite limited. Specifically, Quebec residents can only bet on baseball, basketball, car racing, eSports, football, golf, hockey, football, and tennis. This is quite restrictive. By contrast, commercial betting sites feature dozens of different sports and their respective leagues.
Furthermore, there are no bonuses at Mise-o-jeu. You aren't treated to a welcome offer, nor are there recurring promos down the line. Basically, basic sports betting is the only product here, and that's it. We call it basic sports betting because the number of support wager types is also restricted. To make a long story short, Quebec residents would benefit from many more options and opportunities if they visited commercial betting sites instead.
Horse Racing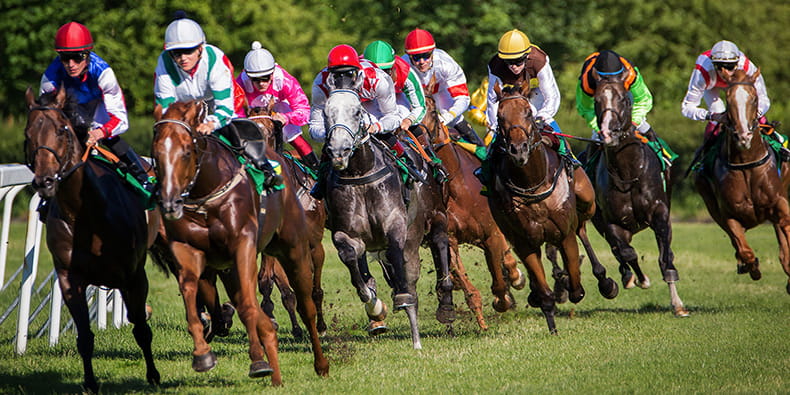 According to the Quebec gambling laws, horse racing is legal. For a while, no races were permitted, but recently, the authorities gave their blessing. Now, the Hippodrome 3R is the only active horse racing track in the province. It features races between May and November, and there is a full schedule published for the current season. There are self-service betting terminals which visitors can use to place bets right there.
Poker
Poker is alive and well in the province. Just like casino gaming, the Quebec gambling laws have been generous to poker players, and there are multiple locations where one can go to enjoy several poker games. The current Quebec laws about gambling stipulate that hosting a non-licensed poker game is legal, so long as it's not operated for a profit. This means that anyone can get together with some friends, provided that the host doesn't take a percentage of the rake.
If you are interested in a more professional setting, you can visit one of the state-run casinos to get a more exciting experience. Additionally, the Kahnawake tribe also operates several locations where you can play for real money. Here is a brief list of the major poker rooms in Quebec:
| ♠️ Poker Room | 🗺 Location | ✅ Number of Tables |
| --- | --- | --- |
| Poker Palace | Kahnawake | 32 |
| Casino de Mont-Tremblant | Mont-Tremblant | 3 |
| Casino de Charlevoux | La Malbaie | 5 |
| Playground Poker Club | Kahnawake | 75 |
| Casino Montreal | Montreal | 18 |
| El Jumelgi Poker Room | Montreal | 18 |
| Casino du Lac-Leamy | Gatineua | 16 |
Each location is different and has specific working hours. It's up to you to decide which one is suitable for you, but most will be quite accommodating. Usually, the poker rooms with more tables will be easier to get into. If you ever visit one of these poker rooms, be sure to tell us how the experience compares to playing at the best poker sites in Canada.
Bingo and Lottery
The lottery is firmly established by the QC gambling laws. It dates back to 1969 when the Loto-Quebec was launched. As you already know, this corporation grew to operate all gambling businesses in the province. As far as the lottery itself is concerned, its history began in 1970, and it was expanded over the years to include multiple games.
Currently, there are more than a dozen different lottery draws happening every month across multiple games. The Quebec lotteries offer millions of dollars in rewards on a weekly basis. Here are some of the most popular draws:
| 🎱 Lotto Game | 💰 Prize |
| --- | --- |
| Lotto Max | $20 million |
| 6/49 | $8 million |
| Banco Special | $1,000,000 |
| Quebec Max | $2,000,000 |
On the Quebec Lotto website, you will find more than 45 different draw games. You can play all of them online and even set up subscriptions to certain games. Aside from lotto draws, Quebec Lotto also offers scratch cards available for purchase online.
Bingo in Quebec is also fully legal and operated by Quebec Lotto. There are dozens of locations all over the province<s/trong> where you can try your luck. There are two forms of bingo – traditional and network bingo.
Traditional bingo is played against other players physically in the room with you. Network bingo, on the other hand, connects all QC players at the same time, with prizes going as high as $25,000. It is somewhat similar to the product you enjoy when you play the best bingo sites in Canada. Network bingo is held twice a day, once in the afternoon and once in the evening.
Quebec Online Gambling Laws
Based on the current Quebec online gambling laws, the practice is fully legal within certain parameters. The province monopoly, operated by Loto-Quebec, offers just about every form of online gambling you can think of. Here is a brief rundown:
| 💻 Online Gambling Type | 🏛 Legal Status |
| --- | --- |
| Casino | Legal |
| Sports Betting | Legal |
| Bingo | Legal |
| Lotto | Legal |
| Poker | Legal |
Of course, just because something is legal, that doesn't mean it's ideal. All forms of online gambling are available through the Loto-Quebec monopoly. This means that QC residents have nothing in the way of options. This is best exemplified by the restrictive and dysfunctional sports betting platform, where the user is given very little choice.
Without a liberalisation of the Quebec online gambling laws, we expect that the provincial iGaming scene will not develop to rival the best gambling sites in Canada. While not nearly as draconian as certain US regulations, the Quebec gambling laws forbid the largest single benefit of a free market – competition. Without it, it's the players who suffer, having to put up with a sub-par product.
This is why this had led to the rise of offshore casino sites in the province. Right now, all of the best online casinos in Quebec are operated by the foreign companies. The QC online gambling laws prohibit local operators from running gambling sites, but they cannot be applied to companies outside of the country. Moroever, players are not punished for visiting offshore operators, making them perfectly safe.
Popular Questions
If you have any questions on the matter, be sure to check out the FAQ section. We have done our best to present the most vital questions asked by QC residents. Naturally, we have also included quick and informative answers.