Here's why the game of poker is different and what most of the poker players I talked to had to say. Since you are not playing against a dealer, you win over the rest of the players at the table. Sure, the house takes a cut, but it is not directly involved in the outcome. In the long term, the element of skill wins over luck, hand over fist, times and times again. Have you ever heard of lucky players lasting for a long time at a poker table? Or is it the skilled ones that can spot a bluff a mile away that make it big?
The Luck of the Draw
For ages, this seemed to be the favourite statement of the ones who banned the game of poker and classified it as a gamble. While true, I will not debate the fact that whoever shows the best hand wins. For far too long, this seemed like a good legal angle to work with, if you indeed were after banning the game. But people started to realise that it takes skill to win and the only element of chance lays in the cards you were dealt.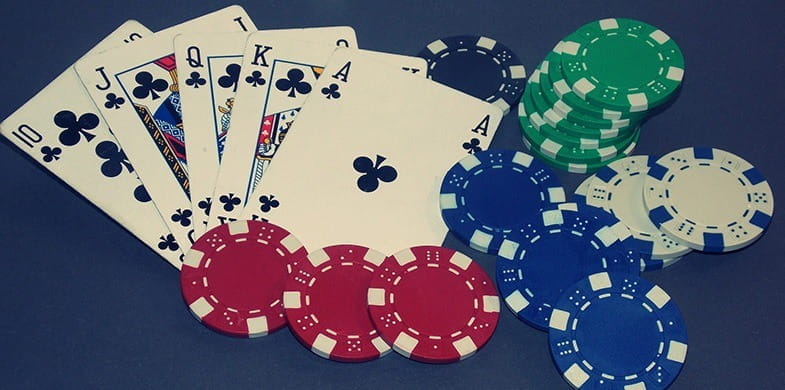 Skill comes from knowing how to read your opponent and when to bet big or when to stop raising and when to bluff – and that's where we separate beginners from pro players. Let us look at Daniel Negreanu, a veteran of the game, worth over 36 million USD. He goes by the nickname of Kid Poker and was named the Global Poker Index player of the decade, based on his amazing performances. He won WSOP bracelets in Vegas, Australia and Europe.
In Feb 2014 he won over 1.2 million USD at a No Limit Hold'Em in Australia and shortly after he banked another cool 8.5 million USD at the same event, hosted in Las Vegas. Do you really think he was that lucky? Another example: Erik Seidel, another poker titan, valued at 33.5 million USD. He won the No Limit Hold'em in April 2015 at Monte Carlo and in May 2016 at Las Vegas. Maybe we will see them again at 2018 WSOP.
His winning hand can be seen in the movie Rounders. Why do you think the favourite event of all the poker player is the No Limit Hold'Em? Because they know that in the long run, skill wins over luck because you can be lucky now but it takes a deeper understanding of the game to win in front of 100's of players.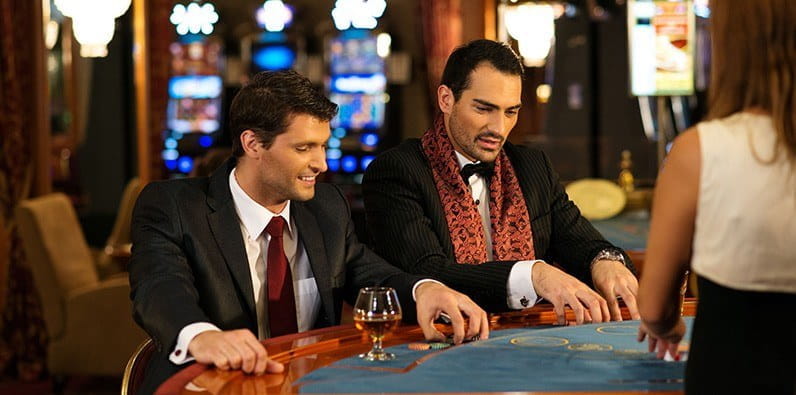 When you take football, for example, the skill element is there. In my case, I can't play football with my two left feet. I'm hoping to get lucky and I really hope that my kick scores a goal. On the other hand, a game like chess is mostly skill and if you're into chess, surely you understand that you can get lucky only if your opponent makes a wrong move. The conclusion is obvious: it is redundant to try and divide games in games of luck and games of skill because all the games have both elements.
When do "Gamblers" Play to Win
There is a lot of bad press surrounding the word gambling and most of the times people try to avoid it. Why? By all means, If your good at it, keep you doing it. You're a happy little gambler and poker is your fortress of solitude? You like playing online and you're making an extra 3 grand a week? Great – keep on doing it.
One thing I hate is hypocrisy because bad gamblers are the ones who lose all the time and they put a game like poker in a bad light, but if they win most of the times then it's a good form of gambling. What about the stock trading I mentioned earlier? In the long run, you need the skill to make money, luck will only last for so long and usually in the short-term.
When it comes to poker, I say a gambler is a person who did not have the chance to find out if he's a long-term winner. Do I dare to scratch the surface of the amount of skill needed? When you take into consideration things like starting hand probability, pot odds, stack size vs pot size, how to properly size your bet, how can you control the size of the pot, most likely hands an opponent could have pre-flop…you kind of see how it takes time to reach this level of critical thinking in a poker game.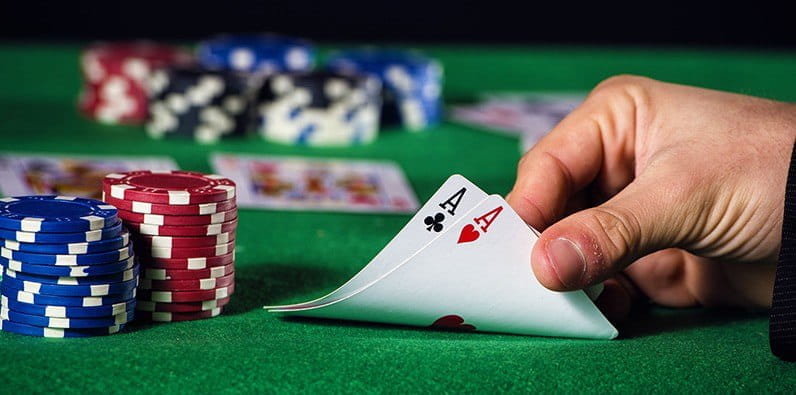 For those of you – and I salute you – that take the time on the learning curve and grasp the art of the game and study and practice and study some more, poker is most definitely a game of skill. For the others who just went all in for no reason, it is just bad gambling. Playing to win is also determined by the amount of the chips you have. With a bigger bank, it is just like taking candy from a baby and winning is inevitable.
A friend of mine started playing poker 7 odd years ago. He fell in love and he was hooked. He would play for days and nights in a row, I could barely see the man. His wife told me he started learning psychology so he could spot a bluff – you know, when you lie, there are microexpressions that give it away. Anyway, long story short, he's now worth around 4 million USD from tournaments held at the top poker sites for UK players. Not bad, I say. Do you think that a player of sheer determination and will is still gambling? 4 million USD says no.
The Clash – Chance vs Skill
Thinking you can play and playing to win is worlds apart. A poker player has a deep understanding of the game and a mathematical brain to match it. Performance can be predictable and you can expect a player who just won a major tournament to be a solid contender for next year. Its said that poker takes around 2000 hand for the skill factor to be developed, I say 2000 at least.
At the end of 2000 hand played you will understand that the game of poker takes talent and 100% of the time proficiency beats luck. Beginners of the game have a blind trust in their overrated abilities and simply don't put in the time to learn. They lose and they say: I guess I wasn't lucky. No, they had little experience and could not manage the hand they were dealt, in the long run. A pro player will consistently win more than their rivals because they have mastered the skill set needed to play the game. After all, the poker master from The Cincinnati Kid said it best: "Sometimes its all about making the wrong move at the right time!"