How serious poker bad beats are will depend on the amount of money lost by the unlucky player. Despite all this, the worst bad beats in poker are relatively rare. This is due to how unlikely the situation of having an incredibly strong hand is, and suddenly just the one possibly better hand to counterstrike appears out of the blue.
Many people think they have experienced poker bad beats. Nevertheless, they happen with the strongest hands that are possible. If you want to learn about the worst bad beats in poker and read about real cases that happened in famous poker tournaments, we suggest that you keep reading this blog post.
Which Are the Wrongly-Called Poker Bad Beats?
There are frequent misunderstandings when referring to poker bad beats. There are players who think that whenever they lose with a strong hand, that's already a bad beat. But in reality, an actual bad beat in poker occurs when one of the strongest hands loses to an even stronger hand.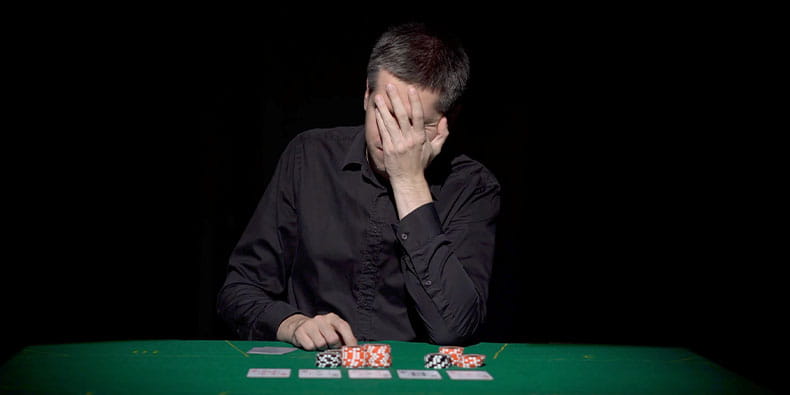 AK versus 9 and 8 is a strong hand that should win in most cases if players go all-in preflop. Nonetheless, this example does not match the definition of nearly unbeatable and can't really be considered a bad beat. Let's now check other situations commonly referred to as bad beats in poker, although they are not real ones.
The best-starting hand in the game has two Aces because it will win about 85% of the time. However, the probability of winning 3 in a row when all-in pre-flop is around 60%. So, when you lose 1 out of 3 times when all-in with Aces, you're not in a situation to call it one of the worst bad beats in poker.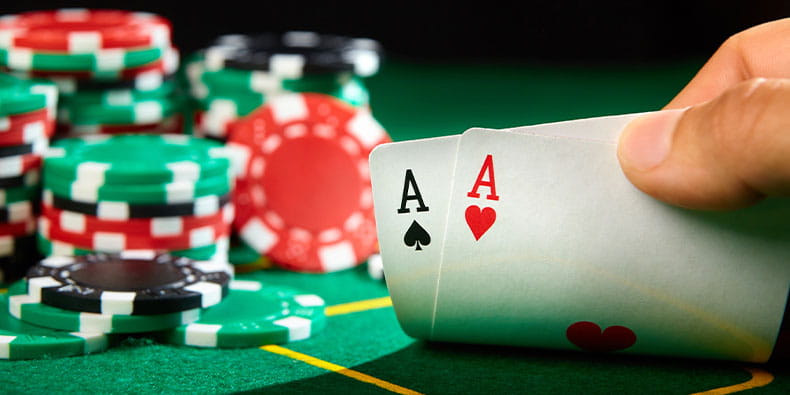 Another mistakenly called bad beat is when you have an overpair going into the river, and your opponent is holding an underpair. In this case, they must hit a set on the river to win. With only two outs, the probability of losing is slightly under 5%. With a 95% chance of winning, even if you eventually lose, you can't call this a poker bad beat.
What Are the Real Bad Beats?
What starts to look more like a bad beat is when the probability drops down to around 2% or less. That's the case of the rivered one outer. It will only happen about 2.3% of the time, but still, this percentage is not crazy low. All in all, bad beats are not all about losing to 1 or 2 outs.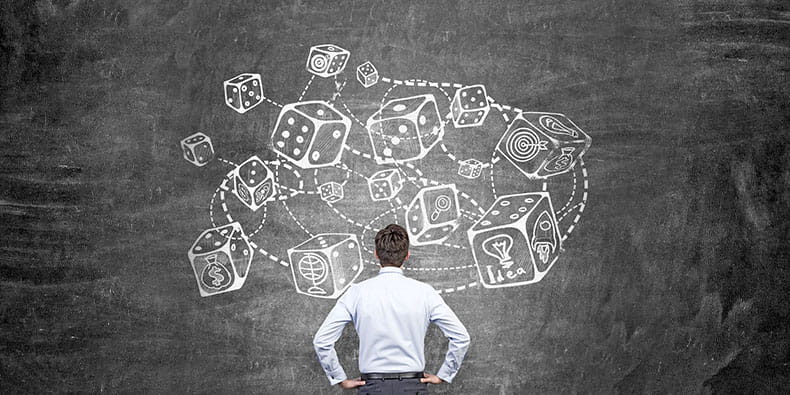 Let's picture a situation where player 1 has two Aces and player 2 one Ace and one K on a J, J and 5 flop. Player 1 would win about 98% of the hands, only losing to two Ks, a 10 and a Q, or two Js on the turn and river (split). This is now a really bad beat.
On the other hand, a much crazier scenario would be one where the probability is 1 against 4324. A very strong hand that loses to an even stronger one is actually known as "cooler". In this situation, both players may have played their cards well, but avoiding the bad beat could not have been fulfilled.
One common example of a cooler is getting dealt pocket kings and going all in preflop against pocket aces. This is a scenario where there is nearly no chance of getting away from your hand. What's unbelievable is seeing that the other player has two Aces. However, it's something that can often happen online and at land-based poker tournaments, as thousands and thousands of hands are played.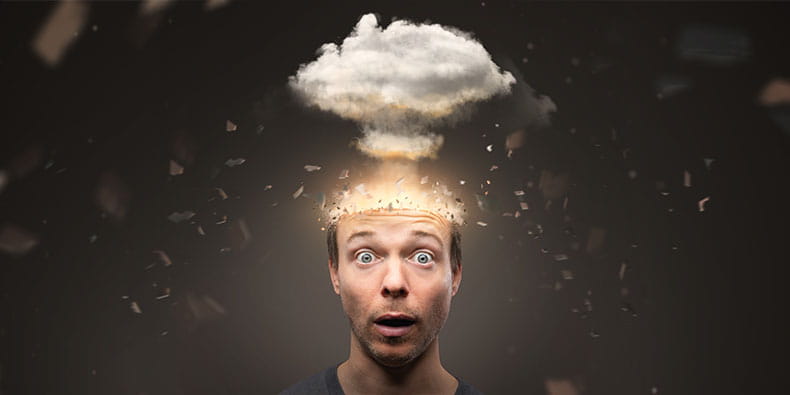 Examples that can occur post-flop are making a nut flush and losing to a straight flush. Also, making a full house and losing to a higher one. Actually, coolers are not that much different from bad beats, as, again, the cooler hand will be second in strength.
Worst Bad Beats in Poker Online
Probably, you have heard that it is more common having bad beats in online poker. This fact is due to the number of hands played per hour, which might reach 80 or even more. This is totally different on a live poker table, where the number is usually around 20 hands.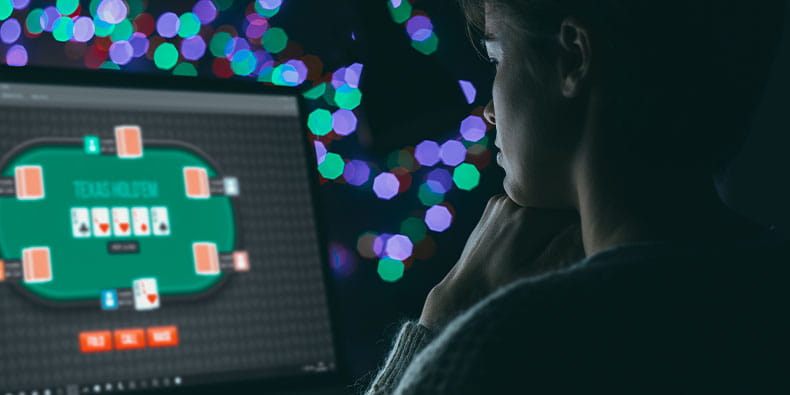 As obvious as it sounds, if you are playing four tables online, for example, this gives around 20 times more hands per hour. Consequently, the amount of potentially the worst bad beats in poker online is higher. Of course, this also happens on the best online poker sites in the UK, which are definitely worth a visit.
Getting regular bad beats in online poker is a problem for many gamblers. When one experiences continued suck outs in online poker, a closer examination of the programme used on the poker sites should be carried out. Many make conclusions about why there are constant bad beats in online poker.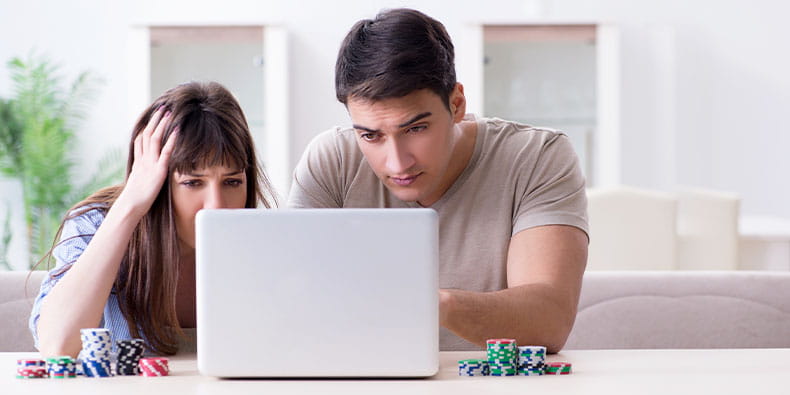 Bad beats in poker online could be a result of the software used by the poker sites. This issue may be provoked by a flaw created by programmers in an attempt to make the game appear fair. Using statistical algorithms to simulate fair play, the poker sites could have accidentally created situations where the worst hand will have an evident advantage over the best hand.
There could be a solution to this problem, which would be to recognise the patterns by which these algorithms work. Once you are able to see the patterns and understand the way the software works, you may avoid the constant bad beats in online poker. Once you have an understanding of these programmes, you may become a better online player and win more often.
Popular Bad Beat Cases in Real Poker Tournaments
It is very common to see video compilations of the best bad beats in poker with some of the best poker players in action. One of the craziest poker bad beats was in the final table of the 2019 World Series of Poker when Bryce Yockey had a 99.8% hand destroyed by Josh Arieh on the final draw.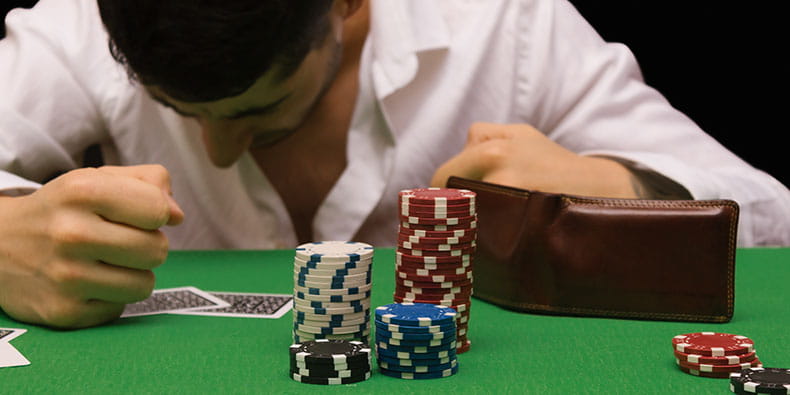 Yockey started with the second strongest hand, which had a 1 in 2548 chance of happening. Arieh needed three draws to beat him to make the only combination that could do so. The only way for Arieh to get the winning hand was making a straight first before drawing to the perfect 7-5 low.
This is the worst beat I've ever seen in a televised tournament. Schulman, World Series of Poker commentator.
Once defeated, Yockey was left with fourth place and collected $325,989. Then, John Esposito, Phil Hui, and Josh Arieh went on for the $1,099,311 first prize. Another bad beat case occurred when Vanessa Selbst flopped trip Aces, putting Gaelle Baumann in a detrimental position with trip 7s. However, a fourth 7 on the turn made Baumann knock Selbst out.
Another brutal bad beat happened when Sang Liu was one card away from $1,000,000 and a World Series Bracelet. He even started celebrating having one of the craziest poker hands before a river card appeared on the table. Roberly Felicio got an 8 and won the event. He couldn't believe it and dropped down to his knees, filled with joy.
Tips for Facing Poker Bad Beats
In case you are shocked by a terrible bad beat in poker, we have a few tips for you not to lose it and go full tilt. First and foremost, you should certainly continue following the responsible gambling practices. You don't want to develop a gambling addiction either, so you'd better watch out for your gambling activity. Check the tips out in the chart below:
| | |
| --- | --- |
| ⏹️ Stay Open to Folding | Think strategically, and don't play every single hand. This way, you will save tons of money by making the right moves. |
| 😏 Don't Take Anyone for Granted | If you want to try to win, you should play the best poker you can against everyone at the table. Also, focus on all the players equally. |
| 🤔 Stay Focused | Be mentally prepared for bad beats and coolers that could happen. Your focus should be on playing well and avoiding mistakes. |
| ⚖️ Keep a Strong Bankroll | The stronger your bankroll is, the easier it will become to tolerate bad beats. |
| 📖 Study the Session | After having a bad beat, it is good to study the lost hands. Then, you may come across some mistakes that may have led to the bad beat. |
| 🧘‍♂️ Take a Break | The best way to recover from a bad beat and get back to playing is by taking a break from the game. |
| 🤐 No Need to Tell Bad Beat Stories | After losing in a highly unlikely event, there may be a strong impulse to let other players know about what you suffered. Speaking about negative things from the past is a way of whining, so keep the sad stories to yourself if you don't want to become a sucker. |
Now that we have covered what bad beats in poker are and given a few tips to cope with them, it's time to end this article with some significant inferences. Keep in mind that everyone has the same exposure to suckouts and will, on paper, receive the same percentage of bad beats as everybody else in the long term.
From a theoretical point of view, the long-term negative effects of bad beats are irrelevant. So, if you practise proper bankroll management and are aware that bad beats are inevitable, you will be both mentally and financially prepared. To conclude, don't be a sucker. Remember that next time you lose a big pot in an unlikely situation, the odds are in your favour.
Bad Beats Jackpots
Some casinos, both online and land-based, offer bad beat jackpots. Not all poker games offer bad beat jackpots and those which do have specific requirements for how strong a losing hand must be to qualify for the jackpot. Some of the most commonly seen rules for qualifying for a bad beats jackpot are:
A minimum of four players must be dealt in at the beginning of the hand to qualify.
The two-hole cards must play from both the losing and the winning hand.
The hand must go to showdown to qualify for the jackpot.
Hands must be turned face-up on the table to be eligible.
If there is more than one qualifying bad beat hand, only the second-best hand will be paid.
Usually, the winner of the bad beat jackpot (the losing hand) would get around 50% of the total prize pool, while the loser (the winner of the hand) would get around 30%. The rest is split between the rest of the players on the table.
Normally, all players who started the hand will get a piece of the jackpot
The bad beat jackpot is paid out when a minimum hand of four-of-a-kinds 5's is beaten by a higher four-of-a-kind (and so on). Again, we should mention that every casino or gambling operator has certain terms and conditions, and the lowest qualifying hands might differ from one place to another.
Frequently Asked Questions
This article on poker bad beats has come to an end. However, we have prepared a few frequently asked questions in order to clarify any doubts you may have. Keep in mind that the answers will jump to the paragraph of interest for you to broaden the information. Check them out below: