List of the Best Casino Philadelphia Venues
Live! Casino & Hotel Philadelphia
Games:

2,200 slots, 150 Table Games

Website: philadelphia.livecasinohotel.com
Address:

900 Packer Ave, Philadelphia, PA 19148, United States

Phone:

+1-833-472-5483
We will start with a venue that isn't even opened yet, but it promises to be something remarkable. Live! Casino and Hotel Philadelphia is in its final stages of completion and is set to open in 2021 and judging by what we know so far, it will dazzle more than just the gambling fans. Situated in the famous stadium district, right next to Xfinity Live!, the complex is shaping up to be a massive draw for all kinds of visitors.
The owners are promising more than 2,000 slots and 150 table games, as well as sports betting for which the Pennsylvania Gaming Control Board has granted a license. There are multiple dine & drink options slate to open along with the casino, so there really won't be any excuses to leave the premises. We can't wait to check it out once it opens its doors and we are 100% sure that it will become the top casino in Philadelphia and gambling paradise.
Valley Forge Casino Resort
Valley Forge isn't technically a Philadelphia casino because it lies just outside of the city. However, a necessary but short 30-minute drive outside of Philly that's required to reach it would not diminish its chances to be listed, because it deserves to be here. The resort boasts nearly 4,000 m2 of gaming space, a convention center, an entertainment venue capable of accommodating up to 1,000 attendees, shops, restaurants, a spa, and two hotel towers with 486 rooms.
The casino floor provides every visitor with the opportunity to spin their luck on 850 slot machines or join in on one of the 50 table games. Choices include Roulette, Blackjack, Pai Gow, Texas Hold'Em, Craps, Baccarat, Spanish 21, Three-Card Poker, and more. To make things better, at Valley Forge, you will find the FanDuel Sportsbook, which is an exclusive sports betting section of the resort that allows punters to wager on their favorite sporting events. It is one big and dreamy casino in Philadelphia PA complex and a must for any punter that wants to escape from the hustle and bustle of Philly.
Harrah's Philadelphia Casino & Racetrack
Games:

2,000 slots, 90 Table Games

Website: www.caesars.com/harrahs-philly
Address:

777 Harrah's Blvd, Chester, PA 19013, United States

Email:

–

Phone:

+1-484-490-1800
Harrah's Casino & Racetrack – or a racino, as it is colloquially known – is the 3rd best casino in Philadelphia for a good reason. It stands out with more than double the gaming square footage of Valley Forge, which can only mean one thing: more games to play. Roughly 2,000 slots, 90 table games, and a super friendly, yet professional staff are waiting to greet every visitor and show him or her a good time. It works around the clock, and its proximity to Philly's International Airport makes it a fabulous choice for travelling punters, too.
A unique feature at Harrah's is its 1-kilometre long harness racing horse track. It hosts races from the beginning of April until the middle of December can its racing paddock can hold up approximately 131 horses. The days when races are taking place are Wednesdays, Thursdays, Fridays, and Sundays. If you are a bookie that lives and breathes this type of betting, then Harrah's is the Philadelphia PA casino for you by a wide margin.
Rivers Casino Philadelphia
Games:

3,000 slots, 131 Table Games

Website: www.riverscasino.com/philadelphia/
Address:

1001 N Delaware Ave, Philadelphia, PA 19125, United States

Email:

–

Phone:

+1-877-477-3715
Rivers Casino finds itself in the runner-up position. This exciting Philadelphia casino is located at the Fishtown neighborhood, on the Delaware River Waterfront. It's formerly known as SugarHouse Casino and holds a licence by the PGCB since 2006. The venue is an absolute gambling beast that packs 3,000 slot machines and more than 130 table games. With such an immense choice and great views over the Delaware River, this establishment has been a general crowd-pleaser both locally and for out-of-towners.
There is so much that can be played here, where do we even start? The 24/7 complex is hosting players' favorites such as Roulette, Baccarat, Craps, Poker, and Blackjack as well as some of their Asian-inspired counterparts. Furthermore, there is a "Blackjack and Roulette" stadium area and one dedicated to Mini/Midi Baccarat and Roulette. Each one hosts 65 hybrid spaces.
On top of that, poker devotees have access to an around-the-clock poker room that offers food service and complimentary beverages. Last but not least, if you are into sports, make sure to pay the newly opened and fancy BetRivers Sportsbook a visit and enjoy a world-class service throughout. Do we need to say more, or are you convinced already? Rivers is a casino Philadelphia punters can only be proud of.
Parx Casino and Racing
The crown for the best Philadelphia casino goes to Parx Casino and Racing. It isn't just the largest gaming complex around the city but in the entire state of Pennsylvania. You won't find a place with more slots and table and poker games than Parx. More than 3,300 fruit machines and 200 variations of your beloved roulettes, Blackjack, Baccarat, Craps, and poker are available to all types of gambling enthusiasts. You can even play online, as of late!
Similarly to Harrah's, Parx is home to a 1,6-kilometre long racetrack of its own. You can observe and/or participate and bet on a horse during any of the live races. Of course, the mega-complex won't be complete without the addition of a sophisticated sports betting sector. The $10-million Parx Sportsbook features a 50-meter wall constructed of HD screens that is capable of simultaneously broadcasting 36 different games. You can observe them from one of the 200 available seats while sipping on a cocktail from the bar.
If you start feeling the munchies, this casino in Philadelphia can fill your stomach with deliciousness from one of the dozen restaurants and food corners that are scattered throughout. Grilled cheese, noodles, steaks, burgers, and gourmet dishes make a visit to Parx affordable for every budget and taste. Do you want to be entertained? Don't miss out on the Xcite Center. The 1,500-seater is regularly hosting live shows, various performances, concerts, and sporting events. Make sure to follow the official website for the full schedule. It is the greatest casino in Philadelphia PA, alright!
Gambling Laws in Philadelphia
We have been talking about the best casino Philadelphia complexes, but we feel it would be nice to mention a few words regarding the legality of the gambling scene in the state overall. At the very least, it will provide you with the necessary information as to what's allowed and what will have you break the law in general.
Up until 2004, the gambling sector was under strict limitations and was virtually non-existent. In July that same year, state legislation was passed that allowed for racetracks and casinos to legally operate, but only if they hold the necessary licencing from the PGCB. However, it took much longer for online gambling in Pennsylvania to become legal. Thanks to Governor Tom Wolf, who put his signature under the House Bill 217, placing bets online finally became a possibility in 2017.
It was a huge win for the state because as you may know, each state in the US has its very own laws and legislation and if something is legal in Pennsylvania, it may very well be illegal in New Jersey next door. A fact that is evident in the gambling sphere. Still, if you are in Philly, there is nothing to worry about, just make sure you visit a legitimate casino with PGCB's seal of approval. Some of the recommended Philadelphia casino venues even boast their very own online branches so no matter the type of fun you seek, Philly's got you covered.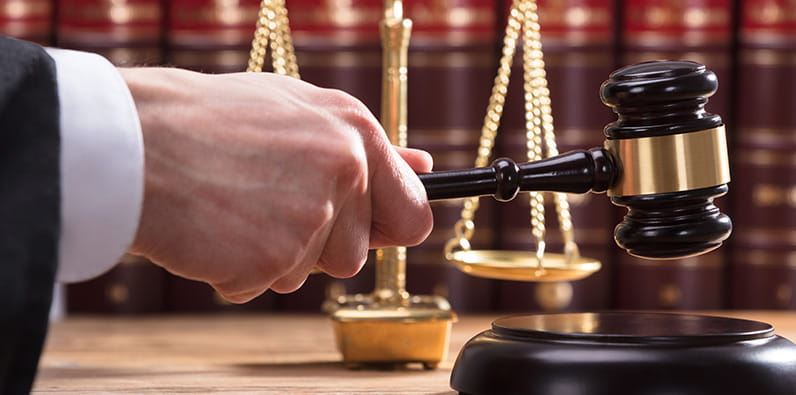 Consider That There are Gambling Taxes in Pennsylvania
Ahh, taxes! Don't we all love them so much? In case you pay one of the top casino resorts in Philly and manage to leave with more than what you went in with, know that taxes are indeed applicable. However, they do differ, depending on the type of gambling you engage yourself with.
If you have visited a brick-and-mortar casino in Philadelphia, the winnings will be subject to a 14% table games tax, or 54% for slots. If you have decided that an online casino in Pennsylvania is the way to go, any potential wins get a fixed 16% tax treatment. That's not all. Aside from these federal taxes that the IRS is happy to collect, there is an additional state income tax of 3.07%. Next time, you're in town and would like to have some fun on the gaming table, be prepared for the pending cuts from your win.
Top Things to do in Philadelphia Aside From Gambling
Philly is an awesome gambling destination, and every casino Philadelphia hosts can reward you with endless hours of entertainment. However, it's nice to take a break once in a while and appreciate the city and its surroundings. There is so much that you can do and explore, so it will be unfortunate to waste the opportunity and never leave the casino floor. Here are some of the top-rated activities that should be on any Philly itinerary:
Visit the Liberty Bell and the Independence Hall – Without a doubt, the most iconic building and artefact in the entire city, the building and bell have enormous significance for the nation's history. It is here, where the Founding Fathers signed the Declaration of Independence and where the frameworks of the US Constitution were first laid. Book a tour, as you won't regret it.
Check out the Philadelphia Museum of Art – If you like museum tour, this one is a must. The massive building houses more than 200,000 objects with origin from all over the world. Visitors will be able to marvel at drawings, sculptures, paintings, armour, and much more. As a bonus, you will get to run up and down the stairs in front of the building the same way that Rocky did back in 1976.
Stuff Your Mouth at Reading Terminal Market – The iconic market has a long history with locals – 126-year-long to be exact – and is your go-to place for fresh produce from local vendors. Not just that, but it serves as an open-seating public space, where you can enjoy the delicious meals of dozens of restaurants and vendors.
Take a Trip to the Brandywine Valley – Wine connoisseurs must absolutely visit the Brandywine Valley. Tour one of the six wineries, try authentic vino and learn everything about the process from people that really care about your taste palette and love of wine.
Fuel Up Your Adrenaline at Six Flags – Are you a fan of amusement parks? Do you crave the thrill from the gravity-defying roller coasters? Six Flags is the adventure you seek. Located in Jackson, New Jersey, the park is located halfway between Philly and New York City. With 58 attractions, 13 of which are record-record roller coasters, it will be an exciting day for visitors of all ages.
Popular Questions Answered
Take the time to read through the following section that contains answers to some of the most frequently asked questions regarding the casino in Philadelphia PA venues. It could serve as a nice way to recap on all the information from earlier, as well.