First Pennsylvania Gaming Control Board Regulations
The state of Pennsylvania has walked a long way when it comes to regulations and can proudly be named as one of the few places in the US where land-based and online gambling is permitted. You might want to take a look at our USA online gambling guide for more details on that, but trust us, Pennsylvania has some of the best gaming conditions all over the country and PGCB plays a major role for that!
This institution was created back in 2004 as a governmental agency of the Commonwealth of Pennsylvania. In the same year, one of the first legal regulations was accepted in the face of the Pennsylvania Race Horse Development and Gaming Act (Act 71) with one main goal – protecting people from illegal gambling and regulating live horse betting. Apart from that, the PGCB made other valuable decisions in the same year, which made possible the slow but steady expansion of gambling in the state:
Five slot machine licenses were granted with the main idea to support partially "racinos" with the revenue from those operators.
Two separate slot machine licenses were granted to resort casinos.
Local revenue share distribution depends on the specific location of the casino.
Those regulations were adequate for the time, but the further expansion of legal gambling venues in the state has continued to increase. Having in mind today's situation, especially considering the inclusion of modern operators such as the ones in our PA online casino guide, these laws had amendments which led to the development of new legal mechanisms However, let's see how the PGCB functions and what are the duties of this legal body.
Pennsylvania Gaming Control Board Duties
Whenever there are state officials who are employed to regulate the market of a specific industry, strict rules and laws must be applied. Furthermore, the revenue streams from gambling also require uncompromised monitoring since there are lots of operators who prefer staying in the grey area of the market with the intent to evade taxes and licensing fees. Below we've listed the most important duties of the Pennsylvania Gaming Control Board, so you can have a clear idea of the scope of its power:
Has general jurisdiction over all gambling matters
The issue, deny, suspend, renew or cancel gambling licenses
Can initiate an investigation in regards to license issuance for a prospect or existing licensees
Determine the suitability of a potential license holder
Gather and examine evidence of unlawful gambling activities
Initiates a Pennsylvania Gaming Control Board license verification procedure
Apart from these general duties, the PA Gaming Control Board can work in conjunction with other legal authorities in the state. You can learn more about the legal situation in the state by checking out the full PA online gambling guide. Examples for such authorities include the Pennsylvania State Police. This is done with the intent of investigation purposes, ensuring more transparent license issuance and preventing any fraudulent activities. Speaking of licenses, let's see what the procedure to be granted with such an official gambling document is!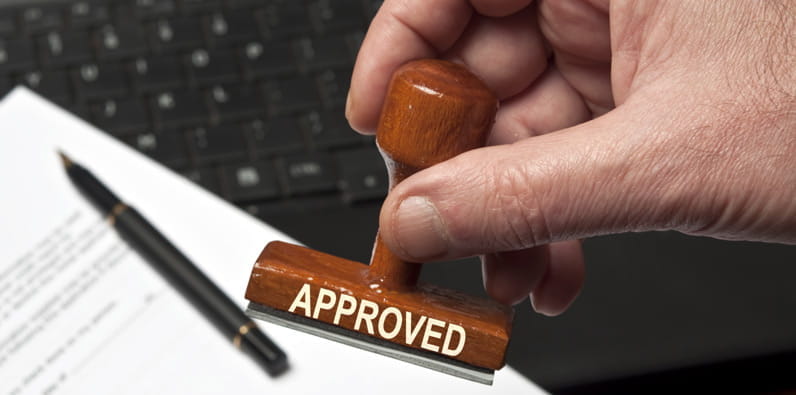 Pennsylvania Gaming Control Board License Requirements
Being granted a license from the PGCB is a process that is inevitable for operators in Pennsylvania who want to operate legally. Although each state has its own set of laws, the PGCB methods of work are similar to the ones of the NJ DGE (New Jersey Division of Gaming Enforcement). One thing worth mentioning is that some of the points below are subjective but still need to be present to receive a license successfully.
The applicant should be honest and of good character
He shouldn't pose a threat to the overall public interest or the gambling regulation
A license can't be issued to a convicted felon with a gambling offense unless 15 years have passed from the conviction
Application documents have to be filled
A permanent facility needs to be specified by the applicant for land-based operations
An application fee needs to be paid
All required information needs to be filled, otherwise, the application will be canceled
Within 5 days of the application for a license, the applicant needs to fill a proof of service form with the Bureau of Licensing
How to Contact the PA Gaming Control Board
With all that information about the duties and regulations, some of you might wonder how to reach the Pennsylvania Gaming Control Board for more sophisticated inquiries. There are certain questions people might have and there are multiple channels you can find support from this institution. Regardless of whether you're a compulsive gambler seeking help or you want to open a casino, you can always call the Pennsylvania Gaming Control Board phone number or use the other channels listed below
The PGCB Exclusion List
At the beginning of 2020, the PA Gaming Control Board made public an involuntary exclusion list with the idea to prevent crimes in the industry and guarantee a safer environment. The list includes 809 names of people who have committed gambling crimes in different forms, banning them not only from the best Atlantic City casinos for good but from other gambling venues as well. Apart from that, pictures have also been spread around, so these people can be recognized and stopped if they make any attempts to enter any gambling places.
Although this may sound like quite a harsh measure, being in this involuntary list is not permanent. People who have been on the list for more than 5 years can apply for removal and the others who are just getting notified in advance, can argue the cases in court. Apart from that, certain amendments have been made in terms of underage gambling and in such cases, the person is only escorted out of the gambling venue, resulting in a more focused approach on more serious gambling matters.
Pennsylvania Gaming Control Board Voluntary Exclusion
Opposite to the involuntary list, PGCB gives an option to people who seek help to be voluntarily signed in an exclusion list. A special form needs to be filled in person by the individual who wants to be in this program which is then sent to the PA Gaming Control Board. This is an extremely good measure for people who acknowledge they have a problem with gambling and are searching for a solution. Apart from that, the timeframe for which you can enter the program can be either for 1 year, 5 years or for a lifetime.
Frequently Asked Questions About PGCB
Last but not least is our FAQ section where we provide answers to the most popular inquiries which people may have in regards to the Pennsylvania Gaming Control Board. Make sure to check it out for yourself as it can give you valuable information for the work methods of the regulator.
What is the PGCB?
The PA Gaming Control Boards is the regulator of gambling in the Keystone State which has a strict set of laws and acts which need to be abided by all gambling vendors in Pennsylvania. For more in-depth information, you can always use the available PGCB contact channels.
What country is PGCB in?
Since its foundation back in 2004, the PGCB has walked a long way and has made Pennsylvania, US one of the first states with 100% regulated gambling. The first PGCB acts have been made effective the same year as the foundation and opened the door for further gambling expansion.
How to obtain a PGCB license?
There are certain PA Gaming Control Board requirements which need to be suited in order to obtain a gambling license. Some of them are subjective, but without their presence, the person applying for a license has little to no chance of being successful in his task.
What is the PGCB exclusion list?
One of the measures which the PA Gaming Control Board has taken is creating a PGCB involuntary exclusion list where people who have committed gambling crimes have been banned from gambling venues. However, this doesn't mean that they are permanently excluded and still have a chance to raise or apply for removal from the list.