The brand new payment processor was advertised as one of the safest billing services out there. PayForIt Casino sites were quick to gain popularity once the innovative method gained momentum. However, at some point, the new processor caught the attention of scammers who wouldn't hesitate to steal money from innocent UK citizens. Further in our article, you'll find how the operator dealt with the situation, the aftermath of the PayForIt scams, and our recommendations for safe alternatives to the payment method.
What Is PayForIt – General Information
Launched in 2007 by four big UK mobile network operators – Vodafone, O2, EE, and Three, PayForIt emerged as a revolutionary payment method. The goal of the product was to make shopping from mobile devices straightforward. Soon, the trustworthy payment scheme was made mandatory for UK subscribers. In the table below, you can see more details about PayForIt.
| | |
| --- | --- |
| 🚩 Established: | 2007 Year |
| 🔒 Data Privacy: | No |
| 📱 Mobile Payments: | Yes |
| 🤑 Maximum Deposit: | £20 |
| 🥇 Best PayForIt Alternative | Boku |
As you've probably noticed, the maximum deposit per day is £20, which makes it ideal for low rollers who want to give certain mobile casino PayForIt sites a try. Many reputable operators in the UK started accepting payments through the new processor. Mobile gaming was rapidly becoming the "go-to" for online casino gamblers, and with its ease of use, PayForIt was definitely riding the wave. Later in the article, you'll find out why we're speaking of PayForIt in past tense.
How to Use the Payment Method at PayForIt Casino Sites?
All campaigns and advertisements about PayForIt pointed out that the method is extremely easy to use – and so it was. You could essentially buy subscriptions, products, and services with just a few clicks – all you needed was Wi-Fi or 4G connection. Of course, nowadays, there are no UK casinos that support PayForIt payments. However, to show you exactly how straightforward using the payment method at PayForIt casinos was, we've made a list of the steps that had to be taken:
Make sure you have a UK-based number
Connect your phone to Wi-Fi or 4G
Go to a casino platform and head to the payment methods section
Choose PayForIt
Select the amount you'd like to deposit
Type in your details
Wait for an SMS
Confirm the transaction
On paper, the payment method seemed bulletproof – it doesn't use your bank details, it can be used directly from your phone, and in order for transactions to take effect, you'd have to confirm them. However, if you were to use 4G instead of Wi-Fi, the verification process would change and become easily exploitable. That's what made PayForIt casino sites much less safe than the top online PayPal casinos in the UK. There was something coming that would make the revolutionary project crumble.
Scammer Attacks – PayForIt Mobile Casino
Online scams and frauds have been around since the dawn of the internet. Hackers are constantly attempting to find ways to snatch money out of people's pockets. That's why reputable payment processors like PayPal, Visa, Mastercard, Skrill, and Neteller continuously improve their securities. Over the years, phishing, keylogging, and ATM skimming have proved to be extremely efficient at stealing sensitive data. Unfortunately for PayForIt casino UK sites, the exploit with the new payment method was quite different.
As we've already mentioned, the revolutionary payment processor doesn't have your banking details. Then how do PayForIt scams even work? – You might ask. To answer that question, we have to go back to the operator's verification process – the exact step which hackers found to be the weakest link. However, at bestcasinosites.net, we thoroughly researched the whole situation and found how PayForIt scams usually occur.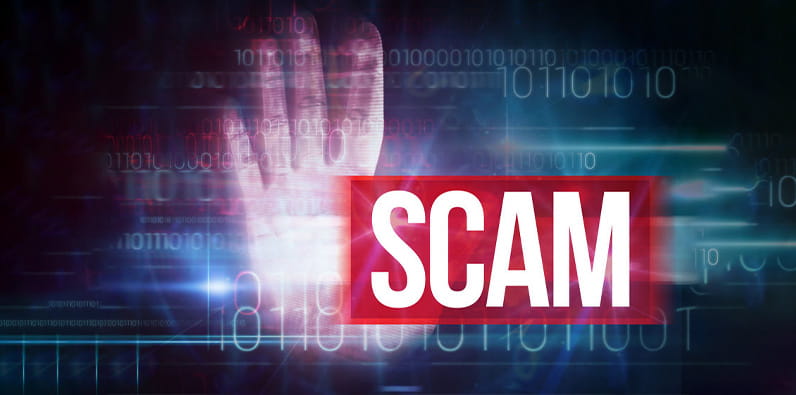 Initiating purchases at any mobile casino Payforit site using 4G, as opposed to Wi-Fi, would reveal your phone details to third-party companies. Later, rogue traders would attempt to manipulate you into buying their subscription-based products. Even though there is a verification step during the process, clever hackers found a way around it using JavaScript. That way, even by clicking on the X button at an ad would mean you have authorised the purchase.
Browsing the internet, many UK citizens have received PayForIt scam messages saying that they've been successfully charged for £15 and that it would continue charging them £4.50 per week until they stop it. Unfortunately, the only way to prevent such subscriptions was by contacting the merchant and attempting to reason with them – seldom was that effective. In the meantime, the PayForIt support services would also try to get out of the situation by being inactive or by simply suggesting UK network subscribers be more careful when surfing the internet.
Are There Any Casinos That Accept PayForIt?
The PayForIt scam attacks resulted in a lose-lose situation for both the operator and the network subscribers. UK citizens lost a lot of money and rioted against the irresponsible way the operator handled the situation. In the meantime, the best mobile casino sites in the UK stopped accepting payments made with the innovative processor – everybody strayed away from PayForIt.
UK operators didn't want to risk losing their loyal customers due to third-party issues. That's why, in 2021, there are no casinos that accept PayForIt. However, just because a certain payment processor wasn't successful at providing enough security for their users doesn't mean that it's the case for all operators out there. The best casino sites in the UK always try to make sure their players are safe and secure.
PayForIt Casino Sites – Payment Method Alternatives
Over the last decade, many new and innovative payment processors have emerged. PayForIt Casino sites are now in the past, but there are plenty of other alternatives that you might want to consider. Most UK gamblers prefer to use E-wallets when gambling online, but some players like to stick to the more classic approaches like bank transfers and debit card transactions. You'll see some of our recommended payment methods and the best casino operators that support them in the table below.
From all the information we've gathered and processed during our research, we came to the conclusion that Boku is perhaps the best alternative to PayForIt. Although it's not as popular as PayPal, Skrill, and Neteller, Boku emerged as one of the best options for low rollers. However, if you like to stick to classic payment methods, you can always check our list of safe British online casinos and get started with your debit card.
FAQ
With our PayForIt Casino review coming to an end, we've decided to create a concise, yet informative section dedicated to the most frequently asked questions about the payment method. We had our experts answer some of the most common queries raised by UK gamblers. We hope the following paragraphs shed light upon any questions that you might still have. Let's dive in!