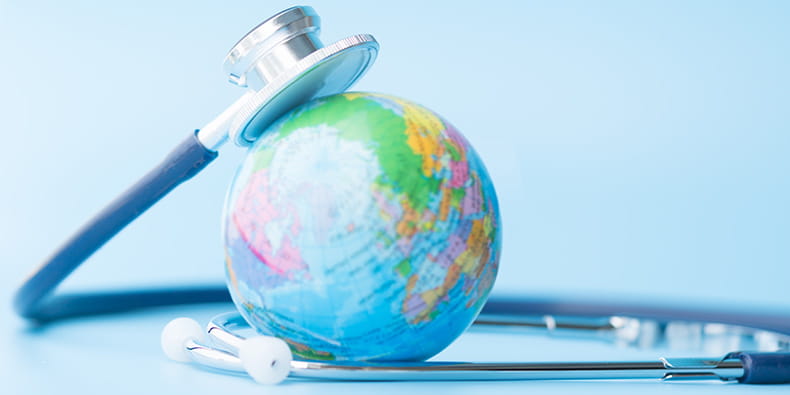 Photo: Getty Images. All rights reserved. 2020
Besides the top PA casino locations, in the paragraphs below we gave you short info of their addresses, features, popular games, and how the casinos deal with COVID-19. In the next section, you can read about the laws regulating gambling in Pennsylvania and more.
PA Casino Locations – Laws and Regulators
Gambling in the state of Pennsylvania is regulated by the US federal gambling laws, and the Pennsylvania Gaming Control Board (PGCB). The PGCB's main function is overseeing of slot machines and casino gambling in the entire state. In addition to that, the racetracks have been legalised since 1959 and are regulated under the Race Horse Industry Reform Act. All casinos and gambling sites operating in the state are legal and regularly checked for fair play.
Despite the many new regulations and improvements, the old laws apply all over the PA casinos map. You have to be at least 21-year-old to play at a land-based casino or a poker room. The bingo, lottery games, and the party-mutuel wagering are available for players over 18. All winners are obligated to pay the tax on their prizes.
Many land-based PA casinos closed and opened again since the first COVID-19 outbreak in March 2020. After the last lockdown, the casinos reconsidered their health and safety measures. Every location in our PA casinos list now follows the latest COVID-19 Casino Reopening Protocols. Many of them took the chance to update their smoking and pet-friendly policies.
Pennsylvania legalised the online casinos and online gambling with the Expanded Gaming Act in 2017. Now, the US players can access many online casinos and take their chance at the largest prizes. We picked the best online casinos in Pennsylvania, and added a list of the top 5 casinos in this article.
PA Casinos List – Our Top 10 Pennsylvania Casinos
Getting a lucky streak in gambling is the easiest way to become a gambling millionaires in Pennsylvania. If that is your dream, then our PA casino locations list can be of use to you. In the table below, you will see PA's 10 most popular gambling destinations. We selected the top 10, even though there are over 14 land-based PA casinos that are worth visiting.
PA Casinos Locations
Casino
Established
Type
Address
Lady Luck Casino,
Nemacolin Woodlands
1993
Resort
4067 National Pike, Farmington
Valley Forge,
Casino Resort
2012
Resort
1160 1st Ave, King of Prussia
Wind Creek Casino,
Bethlehem
2009
Standalone
77 Wind Creek Blvd, Bethlehem
Mount Airy Casino
2007
Standalone
312 Woodland Rd, Mount Pocono
Rivers Casino,
Philadelphia
2010
Standalone
1001 N. Delaware Ave, Philadelphia
Rivers Casino,
Pittsburgh
2009
Standalone
777 Casino Dr, Pittsburgh
Parx Casino and Racing
2009
Racetracks
2999 Street Rd, Bensalem
Harrah's Philadelphia,
Casino & Racetrack
2007
Racetracks
777 Harrah's Blvd, Chester
Mohegan Sun Pocono Casino
1965
Racetracks
1280 PA-315, Wilkes-Barre
Hollywood Casino,
Penn National Race Course
2008
Racetracks
777 Hollywood Blvd, Grantville
Presque Isle,
Downs and Casino
2007
Racetracks
8199 Perry Hwy, Erie
Meadows Racetrack and Casino,
Hyatt Place Pittsburgh South
1960s
Racetracks
210 Racetrack Rd, Washington
All locations on our PA casinos list offer the most popular casino and gambling games. There are even locations where you can play bingo or buy a ticket for the PA Second Chance lottery. We made a list of the gambling games you can try at a standard Pennsylvania casino and racetrack.
Slots
Video Poker
Poker
Baccarat
Roulette
Craps
Blackjack
Stake Races
Horse Races
Sports Betting
Bingo
Lottery
As you can see, the Pennsylvania casinos cover all standard casino games and slot machines. Mos tof those gambling locations are spialised in races, and most of all in horse racing, dog races, and car racing. You can see that they also offer sports betting of a wide range of sport games.
Pennsylvania's casinos offer even bizarre betting topics like bets on who will be the next Pope, X Faxtor winner, who will be Doctor Who next. There are even wagers on scary predictions like what are the chances of an asteroid hitting Earth or will there be a nuclear war with North Korea, and who will win it. Now that you know what games you can play, you are welcome to learn more about the excellent land-based and online casinos in PA.
PA Casinos and Racetracks
If you intend to visit Pennsylvania, we recommend that you stay at a quality hotel. You can choose to stay at over 14 resorts or casinos with accomodation. Picking a high-class hotel in this state is a guarantee for a comfortable stay and tasty food. Below, we gave you details about the most popular and visited resorts and hotels with gambling vicinity.
Mount Airy Casino and Resort
One of the most visited PA casinos locations is the Mount Airy Casino. This great operator was established in 2007. Every year since then the business grew and expanded to the magnificent scale we see today. The Mount Airy is now a casino, hotel, and SPA resort. Here, the players can experience the best gambling casino floors and make online betting at FoxBet. The hotel has a great entertainment programme, a golf course, and is a preferred location for weddings and meetings.
Parx Casino in Pennsylvania
Our PA casinos list has a leader with over 3200 gaming machines. The title of "the largest casino in Pennsylvania" was given to Parx Casino in January 2020. This casino offers not only gambling rooms but also racing, and sports betting. The visitors can enjoy the fine dining and entertainment sectors in the facility. Players who can't visit the real live casino can join the games online.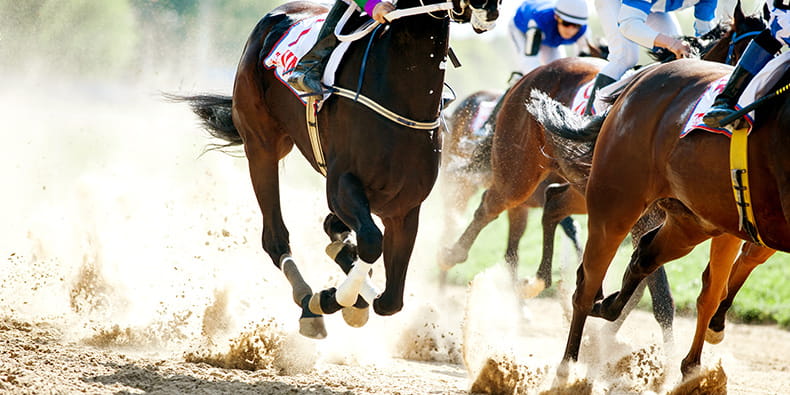 Photo: Getty Images. All rights reserved. 2020
Wind Creek Bethlehem
The Wind Creek Bethlehem is permanently marked on the PA casinos map. This is one of the most popular Native American casinos in the US. It is operated and owned by the Poarch Band of Creek Indians via their Wind Creek Hospitality corporation. In January 2020, this was the second-largest PA casino with 3,046 gaming machines.
Harrah's Philadelphia Resort
Our list gives you incredible locations for relaxation and gambling, but one stands out. Harrah's Resort is the only hotel with designated PetStay rooms, outdoor relief areas, and dog walking routes. This is a major plus for the people who see their furry pals as lucky charms and want them around. The resort is perfect for meetings, rest, or having a few drinks. The main gambling in Harrah's is harness racing, slots, and many of the standard casino table games.
Lady Luck Casino
Another one of the great PA casino locations is the Lady Luck Casino at Nemacolin Woodlands Resort. This is the only casino on our list that entered Business Insider's top 50 Casinos list. This became possible when lucky Lady got 2,126 five-star reviews out of 3,044, 2013 votes. This gave a rating of 69.84% five-star reviews and made the casino one of the best in the US.
Mohegan Sun Pocono
Next in our refined selection of PA casinos, is the Mohegan Sun Pocono. This is another great native-owned and operated gambling location. The Mohegan Indian Tribe of Connecticut uses their Mohegan Gaming and Entertainment corporation to deliver incredible gambling experience to every player who walked in through the gates. Here you can bet on horse racing, play slot machines, or try some of the other available gambling options.
Other Popular PA Resorts, Casinos, and Racetracks
Looking at the list of Pennsylvania's casinos, we get the feeling that this is the land of luxury and gambling. The players have a wide variety of locations, gambling entertainments, and extras given by each casino location. The friends of nature can take a long walk at the Valley Forge Casino Resort's vast fields. You can also enjoy the city life at the Rivers Casinos in Philadelphia and Pittsburgh.
The Meadows Racetrack and Casino at Hyatt Place Pittsburgh South offers the high-class casino with internationally renowned hotel brand. The players who are not interested in dining and relaxing can choose Hollywood Casino at Penn National Race Course or Presque Isle Downs and Casino.
Pennsylvania's Online Casinos
The PA casinos map extends beyond the geographical borders of the state. This is one of the few states in the US where online gambling is legal. Almost all of the greatest gambling locations in our article have an online betting or gambling feature. Worry not if you are incapable of visiting them, we have created a list of the top online PA casinos that goes perfectly with our PA online gambling guide. Check the list in the table below.
As you can see in the table, the most popular gambling websites offer the full range of gambling games. All online PA casinos offer the most popular slots, table games, and have live casino sections. Most of them offer sports betting and poker games. The racetracks in Pennsylvania have slots sections and casino games.
The only entertainment you can't find at those casinos are the daily fantasy sports. That is so because there are about ten licensed operators for the entire US. Some of the sites players can register at are the Fan Duel, DFS, and DraftKings.
Players can register and pick their preferred game at any of those casinos. Playing with real money is easy, especially when the casinos are part of the 10 USA casinos that accept PayPal. Check the specifications of each online casino before you sign up. If you have a chance, don't hesitate to spend a few days in any of those excellent casinos and resorts.
PA Casinos Locations FAQ
In our article, we told you about the best PA casinos locations. Now, we will answer the most frequently asked questions about the land-based and online casinos in Pennsylvania, USA.