Ohio Gambling Commission – Role and Function
Gambling in Ohio is anything but clear-cut. Certain social forms of gambling such as lotteries and bingo have been available for a while. On the other hand, casino gaming was legalised only in 2012. With the Ohio Casino Control Act of 2011, a new institution was required to oversee the new industry. This led to the establishment of the Ohio Casino Control Commission, also referred to as the Ohio Gambling Commission by some.
The Ohio Casino Control Commission describes itself as a law enforcement agency with the goal of ensuring that all licensed casino operations follow the regulations set out in the Control Act 2011. This work includes verifying the integrity of gambling systems at state-regulated casinos and investigating cases of fraud and cheating. Moreover, the Commission has agents placed at all casino establishments in Ohio, who are on call 24/7.
Land-Based Casinos in Ohio
So far, the Casino Control Commission has approved four commercial casinos to do business in the state. These are operated by major companies in the US gambling market. Here is a full list of the available establishments:
| Ohio Casino | City | Owner |
| --- | --- | --- |
| Hard Rock Casino | Cincinnati | Vici Properties |
| Hollywood Casino | Columbus | Gaming and Leisure Properties, Inc. |
| Jack Casino | Cleveland | Vici Properties |
| Hollywood Casino | Toledo | Gaming and Leisure Properties, Inc. |
While you won't find any of these cities on a list of the top gambling cities in the US, the casinos found there have more than enough to offer you. With hundreds of slots and dozens of tables, any gambler can have a good time in Ohio.
Ohio Racino Venues – Horse Racing and Casino Gaming for All
Aside from the commercial casinos listed above, Ohio is also home to a half-dozen 'racinos'. These venues include horse racing tracks, as well as a gaming floor. In effect, they combine the two to form a gambling establishment suitable for many different types of punters. Here are the racinos available in Ohio:
Racino
City
Owner
Belterra Park Gaming &
Entertainment Center
Anderson Township
Gaming and Leisure Properties
Hollywood Gaming at Dayton Raceway
Dayton
Gaming and Leisure Properties
Hollywood Gaming at
Mahoning Valley Race Course
Austinworth
Gaming and Leisure Properties
Jack Thistledown Racino
North Randall
Vici Properties
MGM Northfield Park
Northfield
MGM Growth Properties
Miami Valley Gaming
Turtlecreek Township
Delaware North Companies/Churchill Downs Inc.
Scioto Downs Racino
Columbus
Caesars Entertainment
This gives Ohio gamblers a variety of different options to engage in their favourite type of betting. Whether it be horse racing or casino gaming, Ohio players can visit locations all over the state to get their gambling fix. While none of these gambling products are part of the general US online gambling sphere, Ohio residents still have something at their disposal to engage in betting.
Ohio Casino Control Commission – Key Laws and Regulations
The Ohio Casino Control Commission has introduced very specific and detailed regulations as to how casinos can operate their business. From the games to the employees that oversee them, the Ohio Gambling Commission has its finger on the pulse of everything related to casino gaming. The venues are held to incredibly high standards to ensure fairness and the safety of everyone.
On the Gambling Control Commission's website, we see that each game available at Ohio casinos is accounted for. This institution regulates each allowed move in table games, detailing what is expected from both dealers and players. All table rules are described in extreme detail so that there is no misconception or room for interpretation. This also allows us to see what each casino has on offer. For instance, here is the full list of table games featured at the Hard Rock Casino Cincinnati:
Big Six
Blackjack
Dragon Bonus Baccarat
Crapless Craps
Craps
Crazy Four Poker
Criss Cross Poker
DJ Wild Stud Poker
Four Card Poker
Free Bet Blackjack
High Card Flush
I Luv Suits Poker
Let it Ride
Mini Baccarat
Mississippi Stud
Pai Gow Poker
J Rock'n 21
Roulette (Single and Double-Zero)
Syngery
Texas Hold'em Bonus
Three Card Poker
Ultimate Texas Hold'em
Zappit Blackjack
Zombie Blackjack
Super 6 Baccarat
You can clearly see the games for all four commercial casinos in Ohio since they are listed on the Commission's website. This level of transparency is certainly appreciated, and an approach we would like to see more from gaming boards across the world.
Of course, the Ohio gambling laws only deal with land-based casino gaming. Online gambling sites are still a long way off, as far as lawmakers are concerned. However, considering how many states have lifted restrictions and US online casinos are appearing all over the place, we may see a change in attitude from Ohio's legislative body.
Ohio Casino Control Commission – Financial Audits
As part of its operations, the Casino Control Commission Ohio also requires all licensed venues to report their monthly revenues. Each casino venue in Ohio must provide the necessary information every calendar month. This data is available publicly and posted on the Ohio Gambling Commission website. For 2020, up until November, Ohio casinos have generated the following revenues:
Ohio Casinos Revenue:

| | |
| --- | --- |
| Table Games Revenue | $174,904,132 |
| Slots Revenue | $408,598,021% |
| Total Revenue | $583,502,153 |
Aside from the revenue generated, Ohio casinos also have to report the payout percentages of their games. This reveals something interesting. The average Ohio slot game has an RTP value of ~91.5%. Table games, on the other hand, have a much lower RTP percentage of around 76-77%.
This may surprise the average player since it is normally expected for table games to have a higher RTP. While true for roulette and blackjack, not all table games offer as favourable odds. This drives the average RTP percentage down and increases the casino's profits.
If online gambling ever makes it way to Ohio, we expect these brands to be the first to open their virtual doors. We need only look at Pennsylvanian online casinos to see how that would work.
Ohio Gambling Laws – Self-Exclusion and Responsible Gambling
According to the Casino Control Act, the Casino Control Commission Ohio will ensure that all operators provide self-exclusion options to customers. Players who wish to be denied access to the gaming floor can request participation in the exclusion programme. Once they are in it, their name is placed into a database available to all licensed casinos who will then be required to deny them service.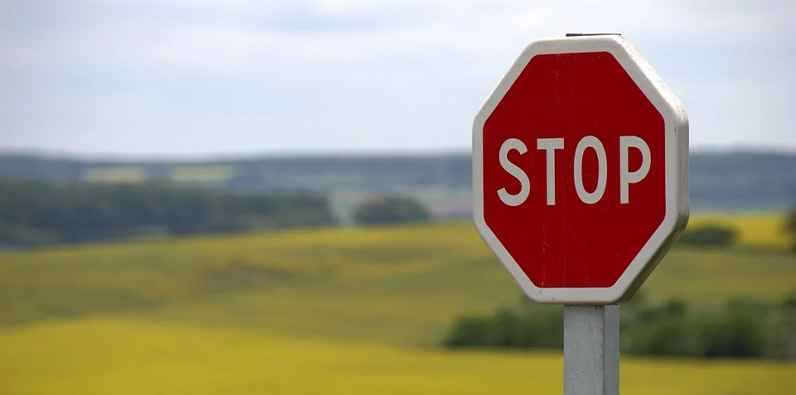 Participation in the exclusion programme is confidential, and the privacy of the individuals is of utmost concern. Once excluded, you cannot request to be taken out of the database. Moreover, the casinos will refuse to take your money, be it in cash or cheque form, nor will they allow you to play on credit. In the same vein, operators are required to stop all types of direct marketing to excluded people.
It is clear that Ohio takes responsible gambling seriously and has moved to ensure the problem gamblers are not allowed to indulge their destructive habits. Additionally, the Commission also works with the department of mental health and the State Lottery Commission to establish a toll-free line for problem gamblers. It is available around the clock for all Ohio residents looking to get help.
FAQ About Ohio Gambling Commission
If you still have questions about the Ohio Gambling Commission, please take a look at the FAQ section below. There, we tackle the most pressing questions about this institution and the function it serves in the Ohio gambling scene. We hope that our answers will paint a clear picture for you.