New York State Gambling Laws – Good or Bad?
When compared to other states, New York is not the worst place to be a gambler. Many of the popular gaming products are available in one form or another. This makes New York gambling laws much more permissive than those of other states. Specifically, you can engage in the following gambling activities:
| Gambling Type | Legal Status |
| --- | --- |
| 🎰 Casino | ⚖ Legal |
| 🏈 Sports Betting | ⚖ Legal |
| 🐴 Horse Race Betting | ⚖ Legal |
| 💰 Charitable Gambling | ⚖ Legal |
| 🥇 Lottery | ⚖ Legal |
| 💯 Bingo | ⚖ Legal |
| 💻 Internet Gambling | ❌ Illegal (with exceptions) |
As you can see, most forms of gambling are legal in the State of New York. If you are a fan of any of these products, you can freely participate in them, provided you are the minimum New York state gambling age. As of 2022, only adults aged 21 and over are permitted to wager money in any form. Below, we will explore each of these products to see how they are regulated.
Casino Gambling in New York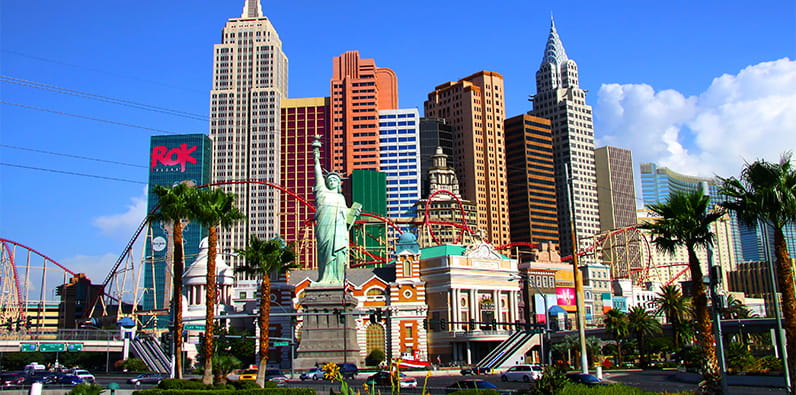 Casino gaming is permitted under the gambling laws in New York. The games found at a casino establishment are regulated by the NYS Gaming Commission, the government institution that oversees gambling operations. At the time of writing, there are 25 individual casino venues in New York State. These are spread evenly between commercial companies and Native American tribes. In there, you will find slots and table games, such as blackjack, roulette, craps, and more.
The number of gambling licenses in New York is limited by the state government. For a new venue to be opened, lawmakers have to vote on it. The vote also details where a gaming establishment might be located. Currently, New York casinos are situated in the southern part of the state. However, expansions into the northern portion are possible in the future.
Of course, we also cannot discount the Native American casinos in New York State. Gambling laws generally apply to territories in the jurisdiction of the state, which excludes the Native American reservations. The tribes are given limited sovereignty within their own borders and can set their own laws. Currently, there are twelve Native American casinos in New York, operated by their respective tribes:
Awkasasne Mohawk Casino in Franklin County
Lakeside Entertainment in Cayuga County
Mohawk Bingo Palace and Casino in Franklin County
Point Place Casino in Madison County
Seneca Allegany Casino in Cattaraugus County
Seneca Buffalo Creek Casino in Erie County
Seneca Gaming and Entertainment Irving in Cattaraugus County
Seneca Niagara Casino in Niagara County
Turning Stone Resorts & Casino in Oneida County
Yellow Brick Road Casino in Madison County
These establishments contribute much to New York gambling culture and allow residents easy access to gaming products. With the rise of more commercial casinos within state lines, we will see an increase in competition between different venues. This will no doubt prove interesting to observe, at least for NY state residents.
Sports Betting in New York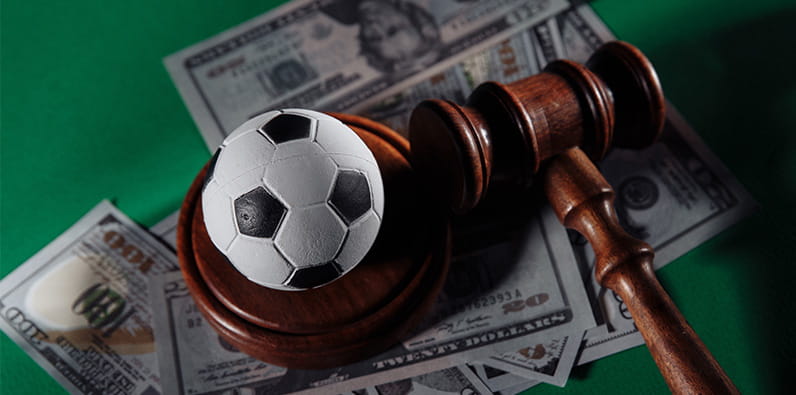 According to New York State gambling laws, sports betting has technically been legal since 2013. However, it was only readily available in specific commercial casinos since 2019. As soon as PAPSA was repealed that year, gambling companies jumped on the opportunity. This is in line with the general trend of liberalisation of the gambling industry across the United States.
Aside from the retail sector, online sports betting seems to be coming to New York State. In 2021, the local authorities passed a resolution to bring regulated online betting to NY residents. The new gambling laws are still in the making, and it is expected for the new sites to launch in late 2021 or 2022.
The government is in the process of negotiating with interested parties, issuing licenses, and hammering out the details of the legal framework. It will be interesting to see how NY Internet betting compares with New Jersey gambling sites, which have served as the standard for US online gambling for the longest time.
Horse Racing
As far as horse racing is concerned, New York gambling laws have been generous in the past. Currently, this form of betting is entirely legal, and multiple racetracks also double down as casinos. These so-called 'racinos' have been a staple of NY retail gambling, offering multiple products to interested gamblers. Not only can you place a bet on your favourite horse, but visitors can also take advantage of the numerous casino games and other entertainment options on-site. These are the racinos available in New York State right now:
| 🏇 Establishment | 🗺Location |
| --- | --- |
| 🥇 Batavia Downs Casino | Batavia, Genesee County |
| 🥈 Empire City Casino at Yonkers Raceway | Yonkers, Westchester County |
| 🥉 The Fairgrounds Gaming | Hamburg, Eire County |
| 🏅 Finger Lakes Gaming and Race Track | Farmington, Ontario County |
| 🏅 Monticello Gaming & Raceway | Monticello, Sullivan County |
| 🏅 Resorts World New York City | Ozone Park, Queens County |
| 🏅 Saratoga Casino and Raceway | Saratoga Springs, Saratoga County |
| 🏅 Vernon Downs & Casino | Vernon, Oneida County |
Granted, not all establishments are the same, and some may be considered better than others. For instance, Resorts World New York City and Empire City Casino at Yonkers Raceway have automated table games in place of dealer-manned ones. Moreover, Monticello Raceway closed its casino section back in 2019, and there do not seem to be any plans to reopen it any time soon.
NY Lottery
The New York Lottery is well-known to residents of the state and dates back to 1967. Unlike other forms of gambling mention here, the NY Lotto is run by the state government, and the proceeds from it go towards the education system. As far as US lottos go, the NY Lottery offers many exciting draws and games. Here are some of the more popular ones:
Powerball (multi-state)
Mega Millions (multi-state)
Cash4Life (multi-state)
Quick Draw (local)
Lotto (local)
Take 5 (local)
Unlike other types of betting, New York gambling laws permit 18-year-olds to take part in most lotto draws. However, certain games with a more pronounced gambling element, such as the Quick Draw, can only be played by 21-year-olds or older. For the most part, the lottery is accessible to most people and brings in billions in revenue every year.
Bingo in NY
To make a long story short, bingo is generally permitted on the territory of the state. However, New York gambling laws have explicit regulations on how bingo events have to operate. Generally, this kind of gambling is mainly limited to charity purposes, and only licensed entities may host it. All NY bingo licenses are valid for one year.
An organisation with a bingo license can only host events for up to 18 days per calendar quarter and for no more than three draws per day. Furthermore, there is a limit on the price of bingo tickets, capped at $5.00.
Online Gambling Laws in New York
Now that we have covered the gambling laws in New York regarding land-based gaming, it is time to consider the online alternatives. As of writing this, the state of New York online gambling laws looks quite poor. The state has had a ban on online gaming for quite a while, and few changes have taken place over the years. We doubt that New York gambling companies will appear on our top US online casinos list any time soon.
Aside from the mentioned liberalisation of online sports betting, New York gamblers have few options if they want to bet from home. Online casinos are nowhere on the horizon, while online bookies are still in development. Realistically, the only option is available in the form of online daily fantasy. Even then, the daily fantasy operators seem to have ruffled some feathers, and there is an ongoing court case with some of the top sites in this field spearheaded by the authorities.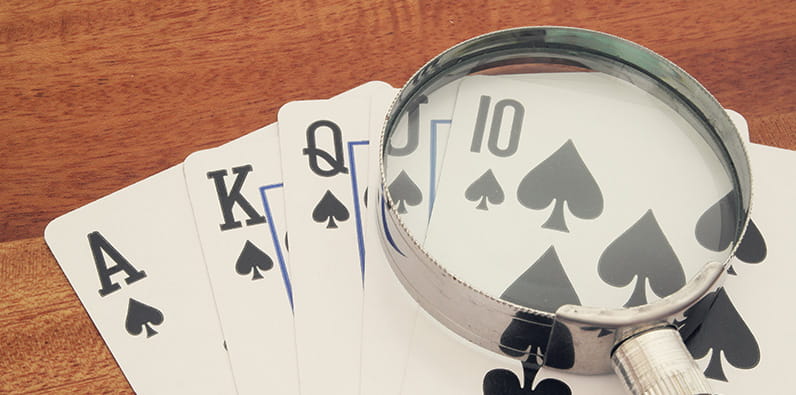 There seems to be no solution in sight just yet. The upcoming introduction of online betting sites might sway opinions, however. They are expected to arrive in late 2021 or 2022. It all depends on how long it takes the government and operators to come to terms. Still, why gambling laws in New York haven't changed over time is a mystery to us. The success of New Jersey casino sites has shown that there is high demand for this kind of product. Other states have achieved similar prosperity, following NJ's example.
So far, the whole situation is up in the air. There is a trend of gambling liberalisation in the US, with many states repealing their draconian laws. This may have the intended effect on New York online gambling laws. Still, only time will tell if the state follows the same route or continues to maintain the online ban.
Popular Questions
If you still have questions regarding New York gambling laws, please consult the FAQ below. We have gathered the most popular questions on this topic and provide quick and clear answers. After reading what we have to say, we believe that you will know everything you need to know about this subject.