We will begin our post with a summary of the gambling laws New Mexico has imposed. After that, you will learn about the online gambling situation in the state, followed by an overview of the rules surrounding charity games in NM. We will also chat about the types of legal gambling in the state and the history of the industry. Finally, we have prepared answers to the most popular questions on the topic.
Gambling Laws New Mexico – Summary
You will be happy to learn that certain forms of gambling are legal in the state of New Mexico. For example, locals and visitors can engage in horse racing betting and play at the tribal casinos in the area. In the table below, you will find details about the gambling laws in New Mexico.
| | |
| --- | --- |
| 🔞 New Mexico Gambling Age (Lottery & Racing): | 18+ |
| 🎰 New Mexico Gambling Age (Tribal Casinos): | 21+ |
| 🦅 Number of Tribal Casino in NM: | 20+ |
| 🎲 Number of Commercial Casinos in NM: | 2 |
| 🚬 Smoking Ban: | Exempts Casinos |
| 👨‍⚖️ Casino Regulatory Body: | New Mexico Gaming Control Board |
As you can see, players must be 18 or over to place a wager at the racing track and at least 21 to enter a casino in New Mexico. Moreover, bingo, lottery and raffle games fall under the jurisdiction of the local gambling authority, the New Mexico Gaming Control Board.
New Mexico Online Gambling Laws
Now, let us chat about online gaming in the state. For starters, there are no definitive gambling laws in New Mexico when it comes to gambling sites. Therefore, it is a bit of grey area; technically, it is not entirely legal, but in reality, some of the best online casinos in the US accept players from NM.
We must mention that internet gambling is prohibited by Federal law which falls under 31 U.S.C.A. §5361, Unlawful Internet Gambling Enforcement Act. Hence, the local gambling authority does not regulate, license, control or in any way sanction, endorse or approve any online gaming, betting or wagering activities of any aspect.
Furthermore, it is explicitly written on the New Mexico Gaming Control Board site that any reference or opinion which states that online gambling in NM is allowed is wrong. However, there are a few other states where you can enjoy playing at a casino site. If you are going up East, we recommend you check out our NJ online casino guide, the best PA online casinos, and the top online casinos in Michigan.
Casino Gambling Laws in New Mexico
Currently, there are a little over 20 land-based casinos in the state of New Mexico, which is a lot for a population of more than 2 million. As you can see from the New Mexico casino map below, the majority of the gambling venues are located in the most populated areas, Albuquerque and Santa Fe. Some of the other brick-and-mortar casinos in New Mexico are strategically situated close to the state borders.
According to the casino gambling laws in New Mexico, any form of gambling is illegal unless exempt under state law. Since the mid-1990s, this includes Native American casinos that have a gaming compact. At the moment, there are also a couple of commercial casinos in the state, but most gambling venues are located in Native American reservations.
Charitable Gambling in New Mexico
Locals and visitors can also engage in charitable gambling in New Mexico. As per The Bingo and Raffle Act, some charitable organizations may obtain licensure from the NM Gaming Control Board to organize bingo games and sell raffle tickets. The money from the charitable gambling activities must go to a 'lawful purpose'.
However, there are some exceptions under the Bingo and Raffle Act. For instance, qualified organizations are allowed to hold bingo or raffle games no more than once every three months and no more than four times a year. Under the Criminal Code, some exceptions prohibit any movie theatre from offering cash prizes or merchandise for advertising purposes.
Furthermore, senior citizen groups are allowed to organize bingo games at senior citizen centres. A senior citizen group is defined as an organization in which most members are aged 55 or over with a primary purpose to provide recreational or social activities for the elderly. In addition, only the participants could receive any part of the proceeds from the bingo game. Plus, no minors are allowed to take part in the organization or play bingo.
Other Types of Gambling in NM
The good news continues! In New Mexico, you can enjoy more types of gambling activities. In this part of our guide, you will find a brief overview of each game allowed in the state. We have also taken the time to pinpoint the most important New Mexico skill-based gambling laws down below.
Poker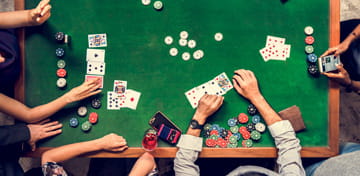 There are just a handful of casinos in New Mexico that have live poker rooms. On the bright side, those venues host high-profile events, such as the Heartland Poker Tour and the World Poker Tour tournaments.
Some of these land-based casinos are in Albuquerque, Santa Fe, and Mescalero. In some places, charity poker tournaments are just as normal as pancakes on a Sunday. However, in New Mexico, skill-based games, such as poker, are banned from charitable gambling.
Horse Racing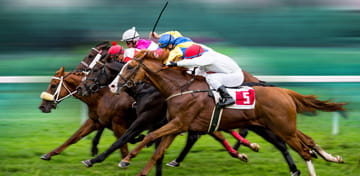 Horse racing was legalized in New Mexico in the first half of the 20th century. Since 1946, locals and visitors could place bets on the tracks.
As per the New Mexico gambling laws, such businesses require a state license to operate legally. Moreover, slots can legally operate on the tracks if the company has acquired a separate permit issued under the Gaming Control Act.
Daily Fantasy Sports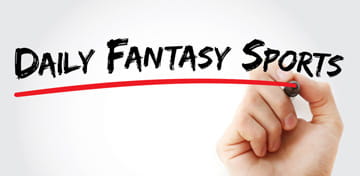 If you are a fan of Daily Fantasy Sports, you will be thrilled to know that those games are legal in New Mexico.
It was one of the first states that tackled the issue with paid DFS contests, maybe because of the many passionate fans of daily fantasy that live in the state.
Residents can take advantage of the services of DFS operators, such as DraftKings, FanDuel, and Yahoo DFS, which offer a huge number of options that you can bet on.
State Lottery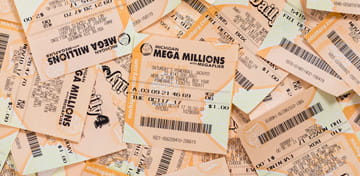 In 1996, the New Mexico Lottery became part of the Multi-State Lottery Association. Hence, people can participate in games like the Mega Millions and the Powerball.
However, lottery fans can only purchase tickets in high-street retailers and not online.
On the bright side, the lottery contributes about $40 million each year to the General Fund, meaning that the money goes back into the community.
History of Gambling in NM
Granted, New Mexico is no Las Vegas, but we have to admit that this state is far ahead of others. A lot has happened when it comes to gambling in the area. This is why we decided to outline the main events related to gambling laws in New Mexico, so let's check out what has happened so far:
1946: Pari-mutuel horse race betting was legalized by local lawmakers.
1990: The government signed gambling compacts with the local tribes after the federal Indian Gaming Regulatory Act.
1995: Opening of the first tribal casino in New Mexico.
1995: The first New Mexico lottery.
1996: The state lottery joined the Multi-State Lottery Association.
2011: New Mexico approved the construction of non-tribal casinos in Albuquerque.
Of course, this is not everything that has happened in the state since the 1940s. We believe that this should be enough background story for the purposes of this guide to gambling in New Mexico. And if there are any significant events in the state related to gambling, we will update this section accordingly.
Legal Gambling Age in New Mexico
In New Mexico, visitors and locals who are at least 18 years old could participate in lotteries, raffles and pari-mutual betting such as horse race betting. However, things change when it comes to casino games in the state. Players must be 21 years or older to play casino games like poker, blackjack, roulette and slot machines.
Frequently Asked Questions
Hopefully, we have addressed all your queries with our New Mexico gambling laws guide. However, we understand that we might have missed something out. This is why we took the extra time to prepare answers to the most commonly asked questions on the topic.