What Are the New Laws About?
Shortly, we'll acquaint you with the latest modifications of the betting laws that are meant to add an extra layer of security to online gambling facilities while also making them inaccessible to minors. Before that, we find it necessary to emphasize the shapeshifting nature of betting laws in generals. What we now see as a complete set of compliance requirements could very quickly become subject to change. Other than that, the changes we are about to discuss look very reasonable – nothing out of the ordinary for an update of that magnitude. Next, we'll familiarize you with the most pronounced correction of the old legislation which affect sports betting in the UK.
Age and ID Verification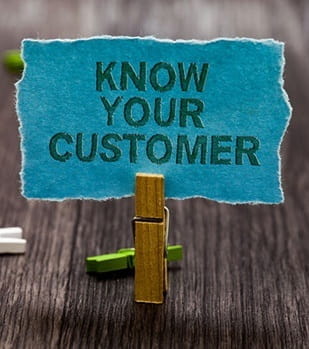 Having a procedure for age and ID verification now becomes one of the necessary for UKGC licence conditions. Take this to mean that age and ID confirmation is mandatory before customers can take part in any gambling activities whatsoever. The amendment to the responsibility code provision 3.2.11 makes it abundantly clear that the rules apply to all available forms of gambling, free-to-play versions of real-money games included.
In the UKGC's new regulatory norms for licensed operators, it's unequivocally formulated that confirmation of age and identity is obligatory before a customer is authorised to gamble. For instance, if as much as a simple registration enables players to place wagers, then verification must be carried out before that point, i.e. as part of the registration process. This will prevent underage aspirants from taking advantage of no deposit bonuses or any free play offers for that matter.
Verify you are old enough to bet
Check whether you have self-excluded
Confirm your identity
Make sure you're not using criminal profits
What About Existing UK-based Online Accounts?
Irrespective of when a given customer has joined, they will not be allowed to gamble until their name, address, and date of birth is verified. As we mentioned above, we are speaking, here, about a very robust and systematic verification process, which is expected to be performed in the next 72 hours after a new customer has joined. The 72- hour period isn't subject to change because this is the first line of defence preventing minors from participating in sports betting; hence, a careful identity check is more than desirable.
As established by the Competitions and Markets Authority last year, players are under no circumstances to be dispossessed of their winnings nor their deposit money. This has to be the norm that punters are most interested in for obvious reasons. In the spirit of sportsmanship and fairness, the UKGC has always devised its new policies strictly in line with the interests of players, so there's no place for concerns. What you have to bear in mind is that the commission isn't an adjudicator and will act only on licence infringements.
New National Strategy to Reduce Gambling Harms
The new National Strategy to Reduce Gambling harms was set in motion on April 25. In the next three years, an earnest effort will be made to reduce the negative impact of gambling abuse. The campaign will focus primarily on prevention, education, treatment, and support. Furthermore, timely actions will be taken before the situation gets out of hand. Institutions, health bodies, and regulators will do their utmost to deal with the problem thoroughly. As part of the Gambling Commission's strategy to preempt new cases of problem gambling, it will advance the idea for a new national Research Centre and a National Data Repository. Minister for Sport and Civil Society Mims Davies is a strong proponent of the strategy:
"The Gambling Commission's Strategy reflects our clear expectation that the whole sector must come together to reduce problem gambling and the harm it does to people and their families. Through increased research, education and treatment I want to see faster progress made in tackling this issue" Mims Davies
Sports Betting as We Know It Is Slowly Phasing Out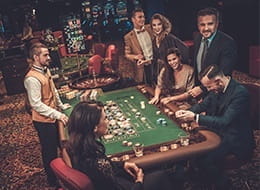 No, we don't mean that figuratively, not even the slightest. There's a high probability that the mechanisms used to promote sports betting will cease to exist. We're referring to the divisive topic of sports betting advertisements being shown during broadcasts as well as gambling company sponsorship being displayed on football jerseys. GVC Holdings calls for an around-the-clock ban, not allowing any betting ads to be shown during broadcast, rather than migrating to more 'user-friendly' ads promoting responsible gambling.
GVC's is based on the premise that challenges of that magnitude should be tackled directly, without holding back. The 2019/20 English football season will see the first of its kind whistle-to-whistle' ban on advertising. Health bodies, regulators, and even charities and businesses are coming together to finish what was started with the UK sports betting laws from the gambling act 2005.
FAQ
Sports betting laws is an intricate subject that relies on a sound understanding of how the industry functions. Therefore, we took the liberty of elaborating on the subject a little further in a question & answer fashion. We advise you to pay close attention or even refer to the main page of the UKGC because knowing your rights as a punter is essential to having a safe and sound betting experience. From the next few paragraphs, you are going to receive practical advice that will help you spot the reputable operators that are really worth your while. We also try to answer questions relating to the main topic that remained unaddressed.
How to Recognize Licensed Bookies?
As a rule, licensees display the UKGC banner somewhere on their home page, usually in the bottom portion of it. Of course, you can assume that an operator is legal provided that they have a wholesome, customer-friendly service. But judging on the merits of a certain betting site isn't a surefire approach and we don't recommend it. Your safest bet is to look for the stamp of approval of the Gambling Commission.
I Want to Check if a Bookie Has Been Sanctioned
Once you find the Gambling Commission banner in the footer section, click on it, as it should be an active link to a subdivision of the main page of the regulator. There, among other thing, players can find information about an operator's record. This includes formerly and presently imposed sanctions, responsibility breaches, and misconduct. Bear in mind that sanctions are a last resort measure, so make sure to read the detailed report before jumping into conclusions.
Will There Be Withdrawal Requirements?
Withdrawal requests must not be, in any way, connected to a consequent acquisition of additional information in order for it to be approved. By the same token, trying to withdraw money must not trigger further data collection processes that would, in turn, slow down the payout. To put it another way, the UKGC deems it necessary for all checks to be performed before an initial deposit is made. In any case, not as a condition standing between players and their money. If, however, the service provider grounds its request on a legal obligation, then any actions in accordance with the law could be used and information demanded even if that will impede the withdrawal process.