Gambling Laws in Montana – Legality of Gambling
We would like to start our guide on the Montana gambling laws by giving you details on exactly which type of gambling is legal in the state and which is not. Bear in mind that the gambling laws in Montana have a long history dating back to the state's constitution in the late 1880s.
| Montana Gambling Activity | Legality |
| --- | --- |
| 🎲 Land-Based Casinos | Legal |
| 🦅 Tribal Gambling | Legal |
| 🃏 Poker | Legal |
| 🏇 Horse Racing | Legal |
| 🐕 Dog Racing | Illegal |
| 🎟️ Lottery | Legal |
| 🏈 Sports Betting | Legal |
| 🎰 Online Gambling | Illegal |
| 🏅 Daily Fantasy Sports | Illegal |
| 💝 Charitable Gambling | Legal |
| 🍾 Social Gambling | Legal |
In general, the Treasure State has strict regulations when it comes to different types of gambling compared to the other gambling laws worldwide. According to the Montana state gambling laws, online casinos are not legal to be hosted and offered on its territory.
Which Types of Gambling Are Legal in Montana?
Fortunately for Montana players, some of the most popular types of gambling are legal in the state. You can enjoy the state lottery, poker games, horse racing and the most notorious of them all – sports betting. They are available only in land-based form, and the regulations surrounding them do not differ that much compared to other sports betting laws in the US.
Legal Gambling Activities:
Land Casino Gambling
Tribal Casinos
Poker
Horse Racing
Lottery
Sports Betting
Charitable Gambling
Social Gambling
Speaking of brick and mortar facilities, in order for someone to open a land-based casino or a sportsbook, they will need a correct license. The gambling laws Montana has set requires every operator of a gambling premise to have a gambling and liquor license. The main regulator is the Montana Gambling Control Division, which we will touch upon a bit later.
What Types of Gambling are Illegal for Montana Players?
As you can probably tell, there are a lot of other forms of gambling that are considered illegal according to Montana gambling laws. The main point that we would like to bring out is that all forms of online gambling are illegal in the state. This means that online casinos, online sportsbooks, and online poker operators cannot be licensed to operate within the state.
Illegal Gambling Activities in Montana:
Online Casinos
Online Poker
Online Sports Betting
Dog Racing
Daily Fantasy Sports
Online Lottery
Online gambling has been clearly prohibited as of 2005 in Montana, but there are some glaring issues that require ironing out in the future legal changes for the state. According to the Montana online gambling laws, if your internet connection is within the state and you want to gamble online, it will still be considered illegal. Unfortunately, players from Montana are not allowed to join the top USA gambling sites.
Gambling Laws Montana Regulator – The Gambling Control Division
The main regulatory body in the Treasure State is the Montana Gambling Control Division. It oversees every gambling activity in the state except for sports betting, lottery and horse racing. Any operator that would like to register a casino needs a license from the MGCD including a liquor license.
Horse racing is regulated by the Montana Board of Horse Racing, which is administratively attached to the Montana Department of Commerce. Lottery and sports betting are regulated by the Montana Lottery, which ensures that no fraudulent activities or other malicious actions are carried out.
Montana's Top Land-Based Casinos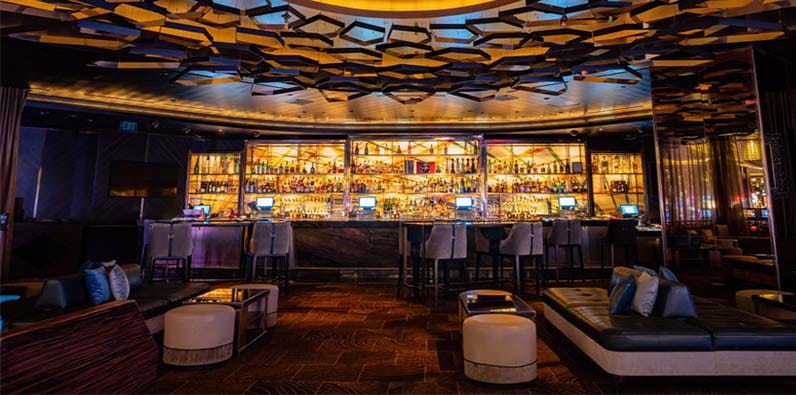 As we mentioned earlier in our Montana gambling laws guide, the state has a long and varied history of gambling in different forms. As an example, horse racing has been popular in the state for many years and carried out at the Yellowstone Downs for over 75 years. Due to the recent gambling laws Montana changes, there are over 50 different land-based gambling establishments available.
One of the most popular forms of brick and mortar gambling in Montana is casinos. The state has a wide variety of establishments spread around the Treasure State but there are some areas which are sparsely populated. A major inconvenience is that many citizens are far away from zones where gambling is legalized. Here is our top list of the best land-based casinos in Montana:
Grey Wolf Peak Casino in Missoula, MT 59808, USA
Silver Wolf Casino in Wolf Point, MT 59201, USA
Gold Dust Casino in Great Falls, MT 59404, USA
Glacier Peaks Casino in Browning, MT 59417, USA
Silvertip Casino in Missoula, MT 59803, USA
Legal Gambling Age According to Montana State Gambling Laws
Moving on with our overview of the gambling laws in Montana, we would like to cover the subject of how old a person needs to be to gamble in the state. According to the Montana state gambling laws, you need to be at least 18 years old to gamble and if the establishment offers alcohol, at least 21 years old to consume it.
A legal gambling age like that is rarely seen in the country. After researching which are the legal gambling ages in the US, we found out that there are actually only a few states that allows 18 year olds to gamble, such as California, Florida and New York.
Gambling Laws Montana History
In this section, we would like to talk about the history of the Montana gambling laws. As we mentioned earlier, the first legal actions regarding gambling were taken in the 1880s when the state constitution banned all forms of gambling. This remained unchanged for nearly 50 years, and later in 1933 was overturned, and various forms of gambling were legalized.
1933 – The constitutional law in the 1880s, which banned all forms of gambling, is overturned. Advertising and promotions for gambling are allowed for the first time.
1950 – Gambling addiction in the state rises, and slot machines are declared illegal by the Montana Supreme Court.
1985 – Video poker machines are legalized in the state. Establishments can now hold up to five machines and an unlimited amount of keno games per liquor license.
1995 – Video poker machines payout is increased to a maximum of $800 per machine. This is done by acceptance of House Bill 527.
2016 – The biggest brick and mortar casino establishment in Montana called The Buffalo Rivers Casino & Lodge opens doors.
Gambling as a whole has maintained a steady level of interest in the Treasure State. While at the end of the 20th century, a lot of laws were changed, the major turning point for the gambling laws Montana has put in place came with the 2018 US Supreme Court ruling. This gave each state the opportunity to manage sports betting on a local level and possibly update other gambling laws. With the need for online gambling increasing, there is a chance to see future changes in the Montana state gambling laws.
Montana Online Gambling Laws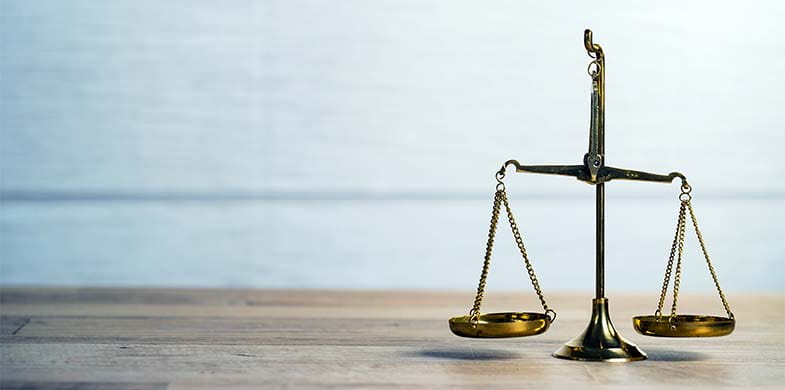 Yes, we are aware that we have stated previously that according to the Montana online gambling laws, any types of gambling other than land-based are banned. All online gambling forms are illegal in Montana, and we recommend that you should not join any online operator that might accept you.
Due to the lack of a state-wide online casino system, the Montana online gambling laws may see some changes in the future. We hope they do as there are a lot of operators from our US online casino guide that you would love to join and play at.
Upcoming Changes to Gambling Laws in Montana
Unfortunately, there are no upcoming gambling laws Montana changes that are worth mentioning. Online gambling in Montana might remain illegal for a long time as its legality is embedded in the state's constitution. On top of that, once legalized, the government will need to decide on specific Montana online gambling laws and regulations. We recommend checking this guide from time to time for updates, as we will be posting them as soon as they happen.
Final Thoughts on the Montana Gambling Laws
Well, our Montana gambling laws guide has come to an end. Let's give you a quick short overview of what we have said until this moment again. According to the Montana state gambling laws, all forms of online gambling are prohibited. The only legal forms are land-based casinos, sports betting, poker, lottery, social gambling, charitable gambling, horse racing and tribal casinos.
In order to be able to gamble in the state, you will need to be at least 18 years old. If the establishment serves liquor, then according to the gambling laws in Montana, patrons need to be 21 years or older to enter such establishments and consume alcohol. Unfortunately, there is no information regarding any future change of the Montana online gambling laws, but we will keep you posted.
FAQ
In this section, we would like to show you the most popular queries that MT players have towards the Montana gambling laws. We recommend viewing every question with its answer in order to solidify your knowledge and avoid any future confusion. We hope that you enjoyed our guide.