Factual Overview Behind the Mississippi Grind Movie
Mississippi Grind (2015) Is directed by Anna Boden and Ryan Fleck. Two creative people that later moved on to spearheading the mega-budgeted billion-dollar-grossing Captain Marvel movie for Marvel. The latter, which already had its established worldwide popularity, was a global hit. Unfortunately, Mississippi Grind came and left the cinema scene too fast and too soon, resulting in a very disappointing theatrical run from a budgetary perspective.
Then again, we are talking about an indie film, and the rule is that such productions simply don't pack the same financial backup as properties owned by companies like the mouse powerhouse a.k.a. Disney. Thus, it's rare to see millions poured into building awareness for independent movies, which is among the key methods of driving in revenue. These productions usually exist for critics and movie-going fans craving something different from the summer blockbuster special effects-driven extravaganzas. Let's review the main facts and figures about the film at a glance:
| | |
| --- | --- |
| 🎬 Official Title: | Mississippi Grind |
| ✅ Genre: | Drama, Comedy |
| 🎞️ MPAA Rating: | R |
| ⏰ Runtime: | 108 mins. |
| 🎥 Director: | Anna Boden, Ryan Fleck |
| 🎭 Cast: | Ryan Reynolds, Ben Mendelsohn, Sienna Miller |
| 💵 Budget: | $7,100,000 |
| 💰 Box Office (Worldwide): | $422,746 |
| ⭐ IMDb rating: | 6.4 |
| 🍅 Rotten Tomatoes Score: | 91% |
| ⚖️ Critics Consensus: | Well-acted and steeped in Southern atmosphere, Mississippi Grind is a road movie and addiction drama that transcends each of its well-worn genres. |
Generally speaking, the movie served its purpose as it was widely praised by fans and critics alike. Partly thanks to the brilliant work by the talented Mississippi Grind cast, partly thanks to the creative team behind the camera, the end product is worth the nearly 2-hour investment.
What Is Mississippi Grind (2015) About?
The Mississippi Grind movie is – in its core – a road trip film about two guys that meet and venture down the Mississippi River hitting one casino after another. Their main goal is to reach and participate in a high-stakes poker game in New Orleans. Gerry, played brilliantly by Ben Mendelsohn, is struggling real estate agent with a severe gambling addiction and debt to be paid. The happy-go-lucky Curtis (Ryan Reynolds) serves as a nicely balanced counterpart as much more casual gambler with nomadic tendencies.
During a drunken night, typical for all great idea generation scenarios, both decide to go on the titular adventure together. Nothing goes according to plan as one will presume, and the protagonists end up having to overcome various hurdles along the way. The film expertly manoeuvres from scene to scene as we switch locations between poorly lit bars, flashy casinos, and the scenic appeal of various cities in the Southern parts of the US.
While gambling is one of the movie's central ideas, it's mostly on the back seat as the movies spend much more time focusing on the main characters and their dynamics. They both share vastly different philosophies on luck (Gerry believes that Curtis is his lucky charm on top of things), which significantly affects their views of life.
As a result, the way they talk and conflict, as well as their conclusions to what life should be all about, make for a compelling watch. Much happens to both guys throughout the Mississippi Grind movie, but we won't ruin your viewing experience with spoilers here. We've embedded the film's trailer for you to check out right below.
Where to Watch Mississippi Grind Online or Someplace Else
As the Mississippi Grind (2015) movie was released some time ago as the brackets suggest, you won't get the chance to experience it in cinemas. If it gets featured during a special cinematic festival, we urge you to check it out, because it's always better to experience a movie on the big screen with an audience. Another possibility would be the drive-in theatres. Otherwise, if you want to watch Mississippi Grind online, you can always refer to one of the major streaming giants and other similar websites.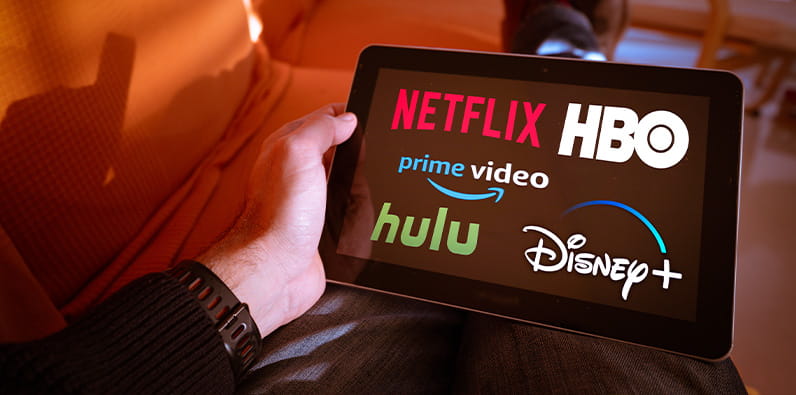 Up until recently, the Mississippi Grind movie was part of the Netflix arsenal and was even among the 10 best gambling movies to currently stream there. Unfortunately, it recently got removed, but we are confident, it may reappear in the future. You can always refer to one of the great alternatives for gambling fans, which we will mention up next.
Worthy Mississippi Grind Gambling Alternative
While this movie is a fantastic way to waste a couple of hours for any gambling fan, there are dozens of other exceptional suggestions that you can sink your teeth into. Much like here, where the Mississippi Grind cast elevates the story and narrative to new heights, the other movies viewed as the best have a similar approach. They are strongly counting on the talented actors to bring the needed depth and resonate with the audience.
Most of the best gambling movies of all time are available for streaming online or aired on television on HBO, Cinemax, and other popular mainstream channels. If you do get to end with one of the following films airing, make yourself a favour and stop flipping with the remote.
Casino Royale – Bond Brings It
Okay! The first suggestion isn't admittedly a pure gambling movie. However, the Casino Royale poker scene, which takes the entire second act of the movie is among the most intense, well-acted, and sublimely executed of all time. The stakes are the highest they have ever been, and it is nail-bitingly exciting to watch Bond make his way through his foes with his punches and poker tricks.
When you combine this stellar chunk of the movie with the rest of the film's visceral action, the viewer is left with one of the most satisfying viewing experiences ever. The movie came out in 2006, so it's rather old by today's standards, but boy oh boy, does it hold up well!
Fear and Loathing in Las Vegas – Welcome to Bizarro World
Fear and Loathing in Las Vegas is an odd movie, but a great one. It's one of the better ones out there because it manages to tell its gambling story in a very fascinating and unique way. Then again, considering the man behind the camera is none other than Terry Gilliam, one shouldn't be surprised by how the movie looks and the narrative that's being told. The film is based on the book "Fear and Loathing in Las Vegas: A Savage Journey to the Heart of the American Dream" by Hunter S. Thompson.
It follows Raoul Duke and his lawyer Dr Gonzo's journey, played marvellously by Johnny Depp and Benicio Del Toro. The movie offers a grotesque and outlandish look at Las Vegas through the main protagonists' constantly intoxicated eyes. As they transition from one substance to the next one, the hallucinations and occurrences they experience must be seen to be believed. Fear and Loathing is definitely a unique take on the gambling genre.
Rounders – When Gambling Addiction Hits
Rounders was not well received when it initially came out, but became a cult classic shortly after, thanks to its subject matter. The movie's title refers to people that seek high-stakes card games around the city. It follows two law students that get involved with the underground poker scene. They end up in large debt to a Russian mobster and a bunch of other dangerous people and naturally, many things go all awry.
The movie stars Matt Damon and Edward Norton as our titular protagonists, while they face the always terrific and extra menacing John Malkovich in the role of Teddy "KGB". The drama film offers a realistic look at what gambling addiction could lead to. John Dahl's steady direction further enhances the consequences of losing all your money and getting involved with the wrong people. All in all, the movie is well worth the time and the bucket of popcorn.
The Mississippi Grind – A Road Trip Worth Joining
The Mississippi Grind is definitely a trip worth taking if you have the spare time. Even if it's sparse, it is highly recommendable for every gambler – avid or casual – to join Ryan Reynolds and Ben Mendelsohn on their adventure because there are lessons to be learned here. The leads' colliding point of views and smart dialogue exchange can give the viewers food for thought and in the occasions where they find themselves around the casino floor, be prepared for some intense moments.
The dynamic duo Anna Boden and Ryan Fleck have ensured an eerie atmosphere that effortlessly transitions as the story unfolds. That, together with the excellent cinematography and relatable, charismatic, and emotional performances by the Mississippi Grind cast have turned the film into a top pick. Even cinema fans that have nothing to do with the gambling world will find aspects to appreciate and take away..
Frequent Questions Regarding Mississippi Grind (2015)
We came to the end of our Mississippi Grind review. Before we draw the final line, take a quick look at the following few short paragraphs highlighting the movie's most frequently asked questions, its storyline, and characters.