Maverick – Comedy, Action and Cards
The movie 'Maverick' was inspired by TV series of the '50s where another actor, James Garner, entered the role of the funny, sassy Bret Maverick. Forty years later, the director of movies like Free Willy and Superman, Richard Donner put together the original Maverick, Mel Gibson and Jodie Foster, recreating the story in a brilliant and funny way. The movie was observed by many with a critical eye since westerns were out-of-date in the States and all the train robberies, Zorro-like duels and southern accents became boring and dry for the cinema lovers. We will deviate just a bit from the plot of the movie now… If you get inspired by the amazing performances of Maverick, you can check our list of the best poker sites that can offer you less dangerous, but still impeccable gameplay!
The amazing trio of leading actors, together with Donner, indeed, created an atmosphere unseen before. Maverick was like a mashup of Indiana Jones and Butch Cassidy with some hints from the director's movie Lethal Weapon and Gibson made it look even better with the mocking, yet calculated sparkle in his eyes. The role of James Garner as Zane Cooper added even more fuzz, as he was playing a marshal, that thought Gibson's Maverick a thing or two. Jodie Foster was in the shoes of Annabelle Bransford, a con woman whose looks and behaviour was as far away as possible from the look of any poker player ever. In general, the gamblers in Maverick movie are very far from reality, yet absolutely adorable!
How It All Started?
The movie, after a bit of beautiful piano harmony, starts as… well, as a western. With Bret Maverick with a rope around his neck, on a horse, begging the animal to not get scared from the snakes around. Indiana Jones, though, is nowhere to be seen… Minutes later, everything changes if you are a good observer, hearing the way that Gibson's character negotiates with no one else but God. So, the first funny and sassy moment is out, and more is yet to come!
Bringing us all a bit back, Maverick goes to the start of his hanging story, when he went in the small town of Crystal River to gather money for the entry in an alluring and well-paying poker tournament. There, on a poker table, he meets Annabelle Smith and Angel (Alfred Molina), a real wild-west type of man that has the habit to shoot at people who have a better poker hand than him. After well-masked strategy, and one long hour filled with humoristic losses, Bret wins at last and, because of the circumstances, shows us how fast he can be in the draw… of a gun from a holster.
This, being just the first 15 minutes, give or take a few, lets us all understand that we are on a horseback ride never seen before. All characters are in a perfect, yet comedian synchrony. Annabelle, with noble lady's attire, fake southern accent and blabbering personality, of course, by rule is beautiful, and again by rule, a romance begins between her and Maverick. But she is not a damsel in distress and Maverick is not her saviour. They are more like friends with benefits and common interest. Zane Cooper, on the other hand, has the role of the hero, both Annabelle's and ours, since he gives the very needed spice, with his sanity and good behaviour. A favourite character of ours is an Indian, Chief Joseph, played by Graham Greene. He brings comedian behaviour to its peak in a scene where his Indian tribe, in war colours, surrounds the travelling trio and, as an old acquaintance of Maverick, pulls a show to scare everybody. Here, Maverick, with a con, leaves the 'sacred grounds' with the Indians to go and pass the 'Indian bravery test'. Eventually, he spends some good time with old friends…
From there on things go down the hill again, keeping us on edge if and when Maverick will face death and escape in a ridiculous way, which brings us back to the primal point with the rope around his neck. What a shock it was when the branch of the tree broke and Maverick survived together with his money…
The Unbelievable Poker Tournament
Once in Lauren Belle, the paddle steamer where the five-card poker tournament will be held, Maverick finds Annabelle and Zane and meanwhile cons a Russian Archduke of six thousand dollars. Oh, by the way, this is the second time that he scams the poor man. Almost in the end, another persona arises, in the face of Commodore Duvall, played perfectly by James Coburn.
What happens in this tournament, you might ask? Well, the impossible happens. Only Maverick, Angel and the Commodore survive to play the last deal, for the grand prize of $500,000. Both the Commodore and Angel are all-in with outrageously strong hands that can hardly be seen on any poker table, if we might add. Duvall shows four eights… Angel has 3, 4, 5, 6, and 7, all of hearts, resulting in a straight flush… Impressive! Since, let's face it, it is his movie and he must win, Maverick reveals a 10, Jack, King and Queen of spades, with a possible Royal Flush, as the dealer himself notices. The last of the five cards is face down on the table and is being dramatically thrown by Maverick, after a sad and visibly bluffing expression. The card was… You guessed it right! An Ace of spades! Bret wins the tournament with the highest possible hand in poker! His win, though, results in even more drama, with more gun-waving and strange conspiracies between everybody. Angelo, as expected is the first to take a gun out. Cooper runs away with the prize, having a secret plan with another character. Maverick tracks them down. Hassle, theatrics and more spectacles are seen…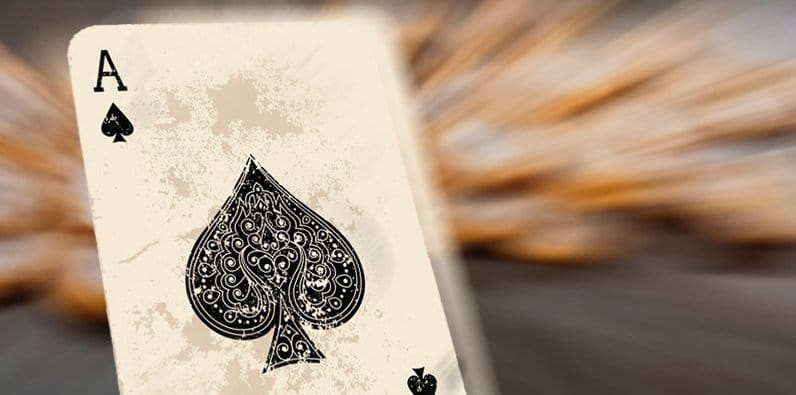 Almost at the end of the movie, it is revealed that Cooper and Maverick had another type of connection and the entire melodrama was planned in advance by the two. Annabelle, which was sadly on a back row since a while, triumphantly reappears and walks away with the bag of money. Conning the con?! A cliff hanger for all of you who never watched 'Maverick'…
Maverick Movie Review – Cast and Filming
Except for the main characters, with which you are already familiar, a lot of actors that have worked with the director or the main cast, make their cameo appearances in 'Maverick', among which is even William Smith as a poker player on a riverboat. Most of the plot was shot in Utah and Arizona, with some scenes in California and Oregon. One of the best locations during the filming according to us is Lake Powell, exactly on the border between Utah and Arizona, with some amazing sights, fitting outrageously well the setting of 'Maverick'. Another curious part is the paddle steamer 'Lauren Belle', which was actually named 'Portland' and is the last remaining sternwheel tugboat on the territory of the United States. With a budget of 73 million dollars 'Maverick' earned $183,031,272, turning into the 15th highest-grossing film of 1994. In 2013, it is the 6th highest-grossing Western in North America.
Impossible to Happen and Impossible to Dislike
As a grand finale of our article, we must say that 'Maverick' is filled with scenes that are more than unlikely to ever happen, but the movie never had any ambitions to win a prize for verity and realism. The main objective was to entertain and amuse and that was perfectly done. Donner, together with the cast, succeeded in making a western that mocks all westerns. Undoubtfully, many of the scenes in 'Maverick' are made in a better way than in any other movie from the end of the past century. The cast, the setting, it all matched like a puzzle, creating a funny and spectacular movie.
'Maverick' received tons of approval back in the time and keeps on gathering positive reviews. If you are in the mood for an old-style western, then 'Maverick' is not the movie for you. But if you are not judgemental and you want to have some pure fun with hilarious scenes, then embrace the comfort of your sofa and enjoyone of the best mockeries of a movie about gambling! And if you are inspired, why don't you take a look at the types of gambling games that you can enjoy online? What better than playing a few rounds right after watching this great movie?