Top 5 of The Latest & Most Expensive Mobile Phones
No matter casino games or another type of phone games they all need proper hardware to run them smoothly without any lags or delays. The mobile phones industry is setting new heights each year and if we take in mind the latest tendency to play games at the UK's top online casinos on your mobile phones we can reach the conclusion that the best is about to come in the closest future. Currently, we will show you more about the top 5 best gaming phones on the market and we will review each one of them separately so you can see the differences.
1. OnePlus 7 Pro – £649 to £799
OnePlus is a respective new company which was founded in 2013 but ever-since its continuously gaining more and more popularity. Under the spotlights today we will place OnePlus 7 Pro, a phone released in May 2019 and considered as one of the best gaming phones on the market for this year. There are several things that will leave an impression in you like the size and the quality of the screen, the awesome speed of the processor and the price of it.
OnePlus 7 Pro
Release Date:
May 2019

OnePlus 7 Pro

Weight:
206g
Screen Size:
6.7 inches
Resolution:
1440×3120
CPU:
Snapdragon 855
RAM:
6/8/12GB
Storage:
128/256GB
Battery:
4000mAh
Rear/Front Camera:
48MP+16MP+8MP/16MP
The screen is a 6.7 OLED delivering amazing colours and thanks to the edged design it makes it amazing from the outside. Indeed the device is also great from a hardware point of view too. All models are equipped with CPU Snapdragon 855, but you can find them with 6, 8 or 12GB RAM, also with either 128GB or 256GB storage place. The battery has 4000mAh at your disposal which should be enough even if you play on it half of your day. The cameras are also on level, there are 3 rear ones with 48MP,16MP and 8MP, while the front one or also called the selfie camera supports 16MP.
2. Apple iPhone 11 Pro – £1,049 to £1,399
the phone is definitely improved, while the focus of development falls over the overall performance and speed of it and the camera quality. After testing it we can state that the CPU is processing information at least 30-40% faster than the previous model of iPhone. The display is nice and slightly improved, but again, it could be better.
Apple iPhone 11 Pro
Release Date:
Sep 2019

OnePlus 7 Pro

Weight:
188g
Screen Size:
5.8 inches
Resolution:
2436×1125
CPU:
A13 Bionic Chip
RAM:
4GB
Storage:
64/256/512GB
Battery:
3046mAh
Rear/Front Camera:
12MP/12MP
When we speak about photos, it makes a difference! The lens on the backside guarantee one realistic, clean and super colourful performance. There is an ultralight camera which is your best option if you want to take any landscape photos. Also, the night mode is impressive, way more detailed compared with other phones, but unfortunately, this features is not available on the ultralight camera only on the main one. Did you find this iPhone interesting enough to invest in it? Its price might be solid but it is well worth it. Still, if you can afford to get a luxurious phone, you can play some of the best mobile live casino games on pretty much any functional smartphone.
3. Asus ROG 2 – £829 to £899
Alright, this is definitely what every gamer is looking for, that's what we can say for sure. And it is among the latest luxury mobile phones around. We will start the review from its design and then we will proceed with the specs. Asus ROG 2 is a huge and heavy device, the screen is 6.6 inches while its weight goes up to 240g. There is a Led logo on the backside including a fake air vent piece. The screen is one of the few OLED ones offering amazing spectre of colours for more realistic gameplay. The Dragonsnap 855+ with 12GB of RAM guarantees fast and flawless user`s experience. This phone is perfect either casino games or other more heavy ones.
Asus ROG 2
Release Date:
Sep 2019

OnePlus 7 Pro

Weight:
240g
Screen Size:
6.6 inches
Resolution:
1080×2340
CPU:
Snapdragon 855 Plus
RAM:
12GB
Storage:
512GB/1TB
Battery:
6000mAh
Rear/Front Camera:
48MP+13MP/24MP
The battery is the biggest on the market for 2019 – 6000mAh, let's say that if you reduce the brightness and don't use it so frequently probably the battery will survive up to 4 days! Now about the cameras, don't get us wrong, the quality is satisfying but compared with the rest of the competitors and the other phones on the same price it can definitely do better. Let's be realistic, from a specs sheet point of view, this is the best phone that you can purchase, largest RAM, most powerful CPU, amazing battery, huge OLED screen etc. The phone was made to be a gamer's phone and it is understandable that the camera is not so far developed.
4. Honor 20 Pro – £329 to £449
Honor appears to be a sub-brand of Huawei which possess excellent hardware and it is not exactly a gaming phone but its great and capable device suitable for daily basis usage and it is a perfect fit for any online casino play. It has a nice glass back which also serves as a mirror, the front screen is 6.25 inches working perfectly on 1080×2340 resolution. The top-notch Kiril 980 CPU and the 8GBP of RAM guarantee quick and easy processing. The battery is respectively large, 4000mAh are definitely enough for a full day on it.
Honor 20 Pro
Release Date:
May 2019
Weight:
182g
Screen Size:
6.26 inches
Resolution:
1080×2340
CPU:
Kirin 980
RAM:
8GB
Storage:
128GB/256GB
Battery:
4000mAh
Rear/Front Camera:
48MP+8MP+16MP+2PM/32MP
The cameras are interesting, there are several main lenses and several supporting ones. The overall quality of the photos is good with one special additional feature – the 2mp small micro camera, which was specially designed to improve the micro mode. The night mode is also quite decent, but sometimes it takes several seconds to take a picture.
5. Razer Phone 2 – £614 to £799
Compared with its ancestor Razor Phone 2 was designed and made to be more useful and integrated into your daily routines and to be a great game performer too. The outlook is nice and smooth covered by black glass on the backside, which allows wireless charging. The design is similar to the previous version, still the same rough and edged outlook but this time waterproofed!
Razer Phone 2
Release Date:
Oct 2018
Weight:
205g
Screen Size:
5.7 inches
Resolution:
2560×1440
CPU:
Snapdragon 845
RAM:
6GB/8GBP
Storage:
64GB/128GB
Battery:
4000mAh
Rear/Front Camera:
12MP+12MP/8MP
Since we mentioned that, the speakers are still almost intact, despite the fact that proofing was added the quality and loudness of them are kept on the same great level as before. The display is nice but the brightness not that much, especially if we compare it with the rest of the competitors. This phone is perfect for media and games and pretty much everything, it is a great asset for daily use.
Real High Rollers Mobile Phones
This section will show you the most expensive mobile phones in the world but disregarding their specs and functions. Let's consider them high rollers devices because their price goes to over several million, sometimes even more. This type of phones is also suitable for online gaming and gambling, but of course, their purpose is not to be the best performers but simply luxury accessory which is emphasising on its outlook, not on its hardware and working capacity.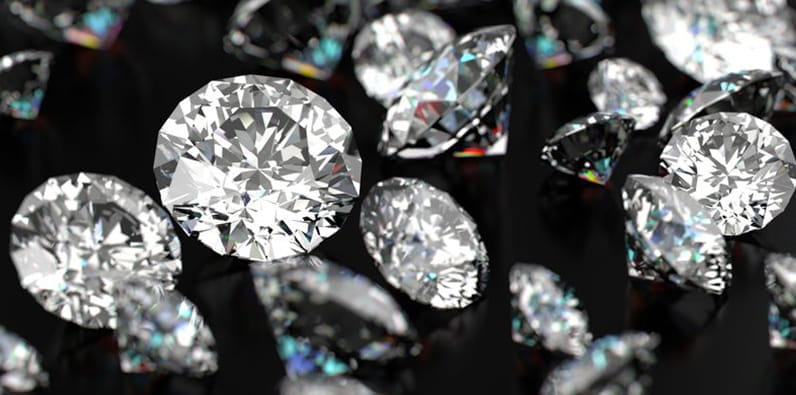 Falcon Supernova IPhone 6 – $48.5 Million
This phone is owned by Nica Ambani or the wife of the richest man on the continent of Asia – the businessman Mukesh Ambani. It is a standard iPhone 6 but decorated with 24-carats gold and a huge pink diamond on its back. The phone is equipped with hack protection and platinum coating. Have in mind that there are several more with an Orange Diamond and a Blue Dimond which cost $42.5 and $32.5 million.
iPhone 5 Black Diamond – $15 Million
Consisted of 135 grams of 24 carats gold, the iPhone 5 Black Dimond cost $15 million. There are 600 white diamonds on it while 53 of them are placed on the Apple logo. Additionally to this luxury, the screen is made of sapphire glass which makes it impossible to scratch. The home button is curved out of 26-carat black diamond, which makes it so unique. The phone is owned by the Chinese businessman Stuart Hughes.
Stuart Hughes IPhone 4 Diamond Rose – $8 Million
This is another piece of Stuart Hughes, whos obviously a big fan of luxury mobile phones and especially iPhones. The Diamond Rose is the outdated iPhone 4 but made of solid rose gold with 500 diamonds and again the Apple logo is embedded with 53 pieces. This time the home button is made of 7.4-carat pink diamond. This piece of tech looks so nice, smooth and shiny and we can really tell that it is not only a phone but a super expensive piece of art.