The film follows Huck's journey as he learns how to deal with his relationships, whilst providing an interesting insight into the world of high stakes competitive poker. We will shortly launch into this Lucky You film review with a detailed overview of the plot. If you have not seen the film then please be aware that this review contains spoilers. Our review will also delve into the key themes of the film, with a critical overview and an analysis of how poker is presented by the director. Let us start with a little taster of what the film has to offer with the Lucky You movie trailer.
Detailed Plot Synopsis – Warning, Movie Spoilers Ahead!
Lucky You is set in Las Vegas in the week of the 2003 World Series of Poker championships. Huck Cheever reluctantly pawns his mother's wedding ring, then heads straight to the poker table at the Bellagio Casino. He later goes to a party where he meets Billie (Drew Barrymore), an aspiring lounge singer from Bakersfield, who is the sister of his friend Suzanne (Debra Messing). Whilst Suzanne warns Billie that Huck is bad news, Billie is intrigued.
Huck returns to the casino, where his estranged father, L.C. Cheever joins the Big Game. Down to his last money, Huck bets the pawn slip for his mother's wedding ring. Huck harbours deep anger and resentment towards his father, who stole the wedding ring from his mother before abandoning his family. Huck's emotions blind his judgement and L.C. wins the hand.
After Huck tries to borrow the money from his friend Jack (Robert Downey Jr) and fails, he heads to Suzanne's hoping to get a loan. Instead, he runs into Billie, who has just found out she has got a job as a singer at Dino's Lounge. Huck suggests they celebrate, and head to the casino with Billie's traveller's cheques. Huck teaches Billie how to play poker. L.C. arrives, brandishing the wedding ring he won from his son.
During dinner with Billie, Huck opens up about his complicated relationship with his father. Billie and Huck spend the night together. Huck wakes and steels the $1200 from Billie's purse and heads back to the casino. L.C. arrives and returns the wedding ring to Huck. Despite winning and intending to leave, Huck goes on to play at the Big Game and loses Billie's money.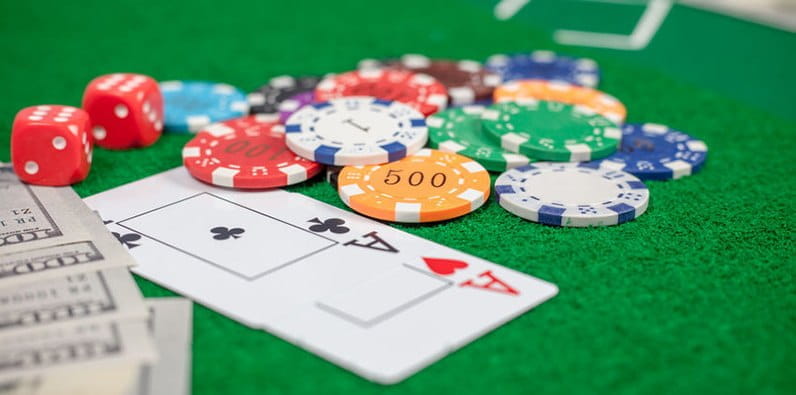 Huck plays in a super satellite to try and win entry to the main poker event. He seemingly wins, but a misdeal means he loses his event entry. With all avenues seemingly exhausted, Huck takes the $10,000 entry fee from loan shark, Roy, with a 70/30 winnings split agreement, along with $1200 to pay back Billie. Huck apologies to Billie, saying he thinks they could have something special and returns her money. Later, the pair bump into L.C. at a café, where Huck quickly loses his entry money in a head to head poker game.
Huck accepts a prop bet from Ready Eddie, who bets $10,000 that Huck cannot run 5 miles and shoot 18 holes of golf in 78 strokes or under, all in 3 hours or under. Billie holds the stopwatch and declares that Huck lost the bet, as he completed the challenge in 3 hours and 2 seconds. They argue as she refused to cheat to allow him to win, and she decides to leave for Bakersfield. Roy's thugs threaten Huck, saying he has 24 hrs to get a seat in the tournament or return the money.
As a last resort, Huck sells his mother's ring to L.C. for $500 and plays poker all night to raise the $10,000 entry fee. He travels to see Billie and tries to win her back. The WSOP Main Event takes place, and Huck and L.C. both reach the final table. In the bathroom, L.C. explains that Huck's mother gave him back the wedding ring and forgave him for stealing and abandoning her and their son. He expresses his desire to win his third WSOP championship so that his legacy continues. Billie watches on from the audience as Huck and L.C. have a final showdown at the poker table. Huck has the winning hand, but deliberately folds, and leaves the contest in third place. Just minutes later, L.C. goes out in second place, with Jason Keyes winning the $2.3 million top prize. Keys won his place at the Main Event playing online poker, like the winner of the 2003 WSOP championship – Chris Moneymaker.
L.C. knows that Huck let him win. They play poker together for pennies, nickels, and dimes, as they did when Huck was a child. Huck heads to see Billie with his $4.37 winnings. She tells Huck that she knows he threw the win to his father, and the couple reconcile.
Concise Critical Overview of the Film
With outstanding films including L.A. Confidential and 8 Mile under his belt, I had high expectations for the Lucky You film from Curtis Hanson. Unfortunately, the movie did not live up to the anticipation. Whilst billed as a romantic drama, the love story between Huck and Billie lacks conviction. There is little chemistry between the pair. The relationship between father and son is the more prominent storyline, and the love story seems to exist merely as a catalyst for Huck and L.C. to reconcile. The slow-moving drama has character development at its heart, yet it is the poker games that take centre stage and leave the most lasting memories after the movie is finished.
The movie did have its good points. It was shot mostly on location in Las Vegas, creating some visually stunning moments. There are plenty of shots of glitzy Vegas, with the bright lights of the Las Vegas Strip capturing the authentic buzz of sin city. There is a captivating shot of the infamous Bellagio water fountains, which provide a dramatic backdrop to the couple's first kiss. Yet it is not simply glitzy Vegas that is conveyed in the movie, but also diners, shops, and neighbourhoods where real people hang out away from the modern tourist attractions.
The world of high stakes poker in Las Vegas is depicted with a keen eye for accuracy. And overall, the many scenes of poker games are entertaining and filled with drama. All poker games are shot from Huck's point of view, a move Hanson and cinematographer Peter Deming took to help the viewer identify with Huck and to allow for the gameplay to be dramatic and interesting.
The Lucky You movie soundtrack is another highlight of the film, helping to capture the atmosphere and emotions of the story. American music legends including Bruce Springsteen, Ryan Adams, and George Jones also feature on the soundtrack. Bob Dylan wrote a new song entitled "Huck's Tune," which complements the film's soundtrack well. Barrymore also performs a cover of the George Jones track, The Cold Hard Truth.
How Realistic was the Depiction of Poker in Lucky You?
The Lucky You movie one of the first to be set against the drama of the increasingly popular worldwide poker phenomenon. The filmmakers wanted to accurately portray the world of high-stakes poker in Las Vegas circa 2003 and went to great lengths to make the film authentic and as true to life as possible.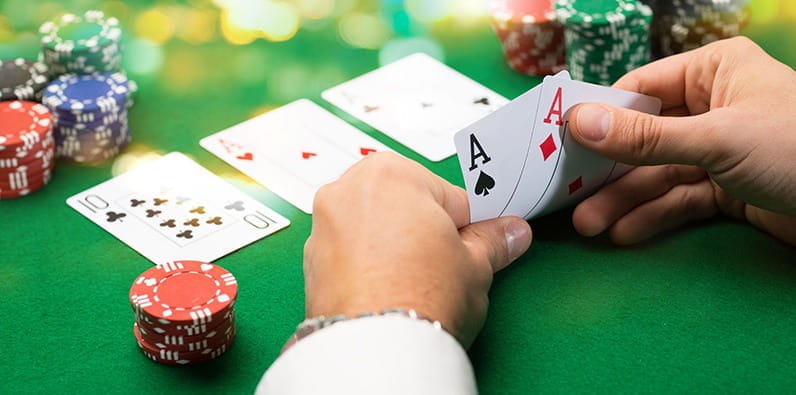 To make the poker scenes realistic, professional poker player Doyle Brunson was enlisted as a poker consultant. He spent months with Bana and Duvall, teaching them how to play like pros. Doyle oversaw all hands of cards that were depicted in the movie, which were based on real hands observed in tournaments and cash games. He advised on the sequence of cards and betting, allowing adjustments that would make the games more authentic. Matt Savage, tournament director for some of the biggest poker events was the film's tournament consultant. Whilst professional poker player Jason Lester (who finished 4th in the 2003 WSOP Main Event) advised on the scenes of the Main Event championship. Brunson, Savage, and Lester all had cameo appearances in the film.
In a further attempt to make the film believable for the many spectators who watch poker on TV, some of the world's most recognised professional poker players also appeared on the screen. Jennifer Harman, John Hennigan, and David Oppenheim each played fictional characters. Whilst over 20 top pro poker players had cameos, including some who made the final table of the actual 2003 WSOP Main Event. Here is the full list of poker players who starred as themselves in the movie:
Sam Farha
Chau Giang
Barry Greenstein
Jason Lester
Ted Forrest
Minh Ly
John Murphy
Erick Lindgren
Doyle Brunson
Johnny Chan
Hoyt Corkins
Antonio Esfandiari
Chris Ferguson
Dan Harrington
Karina Jett
John Juanda
Mike Matusow
Mimi Tran
Marsha Waggoner
Robert Williamson III
Cyndy Violette
The filmmakers wanted to film at the Bellagio's poker room. However, it had been renovated since 2003, when the film is set. As such, an exact replica of the 2003 Bellagio poker room was built on a soundstage in California. The timing was fortuitous, as the Bellagio was auctioning off furniture and fittings from the original room. The team outbid all others and was able to build an uncanny re-recreation of the poker room. The production designers also painstakingly recreated Benny's Bullpen, the upstairs room of Binion's Horseshoe, where the 2003 WSOP main event took place.
Portrayals of Gambling in the Film
Whilst poker takes centre stage in this film, it is not the only depiction of gambling. Early in the film, we are introduced to an inveterate gambler, Ready Eddie (Horatio Sanz), who is running a book on a volleyball game. Whilst Huck may be a compulsive poker gambler, Eddie is seemingly willing to gamble on anything, the more outlandish the bet, the better. In a desperate bid to raise the poker championship entry fee, Huck accepts an elaborate prop bet from Eddie. He bets that Huck cannot shoot 18 holes of golf in 78 strokes or under and run 5 miles, all in 3 hours or under, with $10,000 staked on the bet. Huck loses the bet by 2 seconds.
Comedy is injected into the movie through Ready Eddie's gambling. He engaged in a bet with a character named Lester, betting that Lester could not spend an entire month living in a bathroom at the Aladdin Hotel. Lester himself is no stranger to unusual bets, sporting a sizable set of man boobs after someone bet him $50,000 to get breast implants. A nod to the real-life crazy bet made by Brian Zembic. In a quirky post-credit clip, Eddie and Lester argue over how many days are in the month, quickly leading to a double-or-nothing wager.
Gambling is omnipresent in Lucky You. Huck is a compulsive gambler who commits many of the most common gambling mistakes. He bets with money he cannot afford to lose, chases his losses, and even steels to fund his gambling habit. The film does not directly criticise Huck's problem gambling behaviour, yet the overriding message is that the habit has brought significant difficulties to the lives of both Huck and L.C.
Conclusion – Poker is the Star of the Lucky You Film
Lucky You received a largely negative response from critics and viewers, receiving a rotten 29% rating on the Tomatometer. If you want to see a believable love story, you will likely be disappointed with Lucky You. Yet there is no doubt that this film will be a hit with spectator poker fans, poker players, and Vegas aficionados. The keen eye for accurate detail throughout, from the real casino settings to the many cameos by recognisable poker professionals, give an authentic view of the world of high stakes poker in 2003. It is just a shame that the drama at the poker tables is far more entertaining that engaging than the lacklustre romance storyline. If you enjoy poker, then I would recommend giving this film a try. I would also advise you to check out our list of the best gambling movies to find reviews other films you may enjoy watching.