What is Jackpocket Actually?
With the constant improvement of online services and the invention of all sorts of mobile applications, it's no wonder why people are searching for ways that could make our lives easier. More often than not, this is related to saving time and effort for users, making apps a big part of our way of living. This applies to gamble as well, and the Jackpocket app is no exclusion. It is a unified platform for players from various states that enables thеm to buy lottery tickets online just with the click of a button. This solution may be a showstopper for some of the best lottery websites, but player convenience remains a number one priority at the end of the day.
The Business Model Behind the Jackpocket App
Just like any other online service, here you will be required to create an account. Fortunately for players, you aren't required to pay a monthly fee to use the application, and it's entirely free for download! Of course, the whole idea behind its business model is not only to create a great experience for users but to win money as well. Here's how the Jackpocket business model works:
Users register and compete in lotto draws
A Jackpocket employee buys the tickets with the desired combinations
The tickets are then scanned, and a copy of them is sent to the players
The physical tickets are stored in an unknown location before the draw
Prizes up to $600 are directly sent to the account of the winner
For prizes above $600, the company sends the ticket directly to the winner
You might wonder – how is Jackpocket profiting from all of this? Maybe the app is filled with ads from which the company profits? Not at all! The company has contracts with the stores from where the tickets are bought, and they split the commission. This way, not only will Jackpocket have a profit, but it will also provide the lottery vendors with additional clients from the Internet, increasing their earnings as well.
Getting Started with Jackpocket- All You Need to Know
Getting started with the app is easy, and in this part of our Jackpocket review, you'll see why we mean that. You will be required to enter your name and other personal details, but before that, make sure to download the mobile application. Speaking of that, the Jackpocket reviews on the app store are quite positive, and people find this method of playing the online lottery as truly convenient.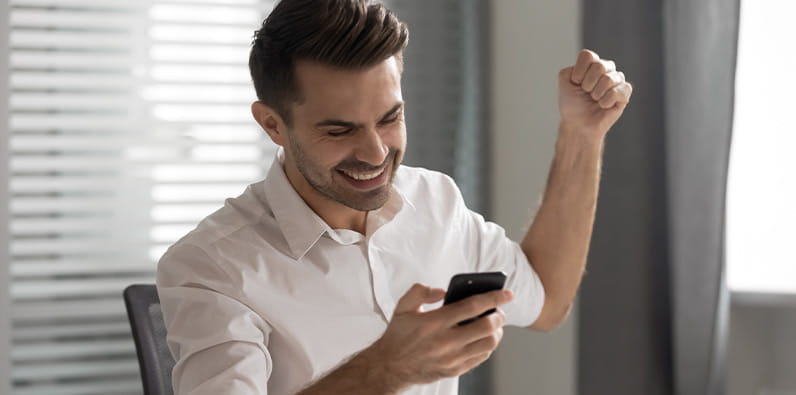 The company's services are currently limited only to a handful of states, making them available only to their residents. We do expect Jackpocket to spread its operations to other USA gambling locations. Apart from that, there is a small fee which you'll have to pay once you make your deposit. This price can vary depending on your location, but when it comes to winnings, the company doesn't hold any part of them.
Payment Services – What Can You Use to Fund Your Account?
Since we're talking about an online lottery service, you can rest assured that a sufficient amount of payment methods will be available. PayPal, for instance, is the number one choice for players, and fortunately, it is usable in this platform as well. Other options include debit cards, direct bank transfer, and E-Check. Bear in mind that the availability of these financial services depends on the state you're located in.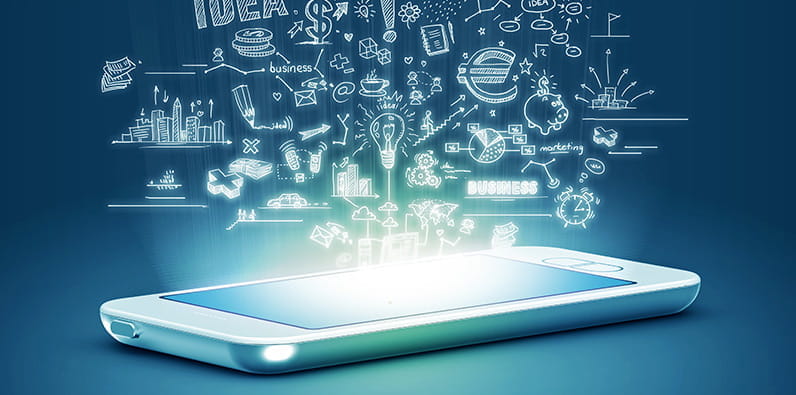 AutoFund is also another way to keep your account filled with enough money. Simply put, this feature automatically deposits funds in your balance if it is needed. The limits and refill amount are pre-defined by the user, so you won't have to worry about overfunding your account. Generally speaking, this is a great way to keep the action going, especially if you have selected the option to participate in your favorite draws automatically.
The Jackpocket NJ Expansion
The fans of lotteries in the Garden State are now able not only to enjoy the best NJ online casinos, but to participate in some of the biggest lotto draws in the USA! At the end of 2019, the state approved the Jackpocket app after the signing of a 2017 lottery act where "lotto courier services" are allowed. Having in mind that Jackpocket perfectly fits this description, the company has expanded its operations, and New Jersey has become the 7th state where this service is available alongside New Hampshire, Texas, Colorado, Washington, DC, Oregon, and Minnesota.
However, some requirements need to be fulfilled by Jackpocket NJ players. One of them is for the participants to be physically located in the state regardless of whether they are tourists or permanents residents. The games which the platform supports include some of the biggest draws in the world, such as Powerball, Mega Millions, and Cash4Life. However, there's an additional lottery available for New Jersey players in the form of the state's Pick-6 draw.
What's Next for the Jackpocket App?
We're almost done with our Jackpocket review, and we're sure that some of our readers are wondering whether this service will be available at their states in the future. From an objective point of view, it's hard to say as this depends on regulations and the will of gambling officials. However, we do find the business model of Jackpocket as very convenient not only for players but for lottery stores as well. Overall, it is a win-win situation for everybody, and we expect a high adoption rate among other states!
FAQ's Around Jackpocket
Although there are many Jackpocket reviews, we've made sure to provide you with the most accurate information around this app. However, there are still some questions that need proper answering and we've included the most popular ones below. Make sure to see them for yourself!