How to Win at Online Bingo
Online bingo has never been more popular. The bingo craze has swept the UK and it is easy to understand why. Bingo sites offer the chance to win big money playing with low ticket prices. They are also social hubs, with vibrant communities, where chatting and having a laugh with fellow players is a key part of the game.
If you want to win playing online bingo, there are a few essentials that you need to keep in mind. For starters, be sure to play at a UK-licensed casino site. That way you can be confident that the operator is safe, legit, and that you will get your hands on your winnings. This list of the top 10 bingo sites in the UK are all great choices for a fun and safe experience. Next up, you can use the following tips to help up your game.
Buy More Tickets?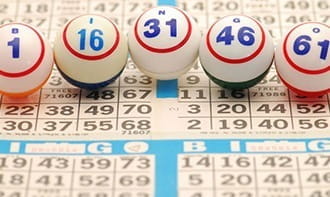 One of the best-known bingo tips is to play with more cards. After all, more cards mean more chances to win. You buy 1 ticket, you have 1 chance to win, buy 2 tickets and you get 2 shots at a prize. Yet, how reliable is this strategy?
Whilst you clearly increase your chances of a win with more cards in play, this approach will inevitably mean that you spend your money much more quickly than playing with just a few cards.
Given that you can buy more than 100 tickets per game in some bingo rooms, you can soon spend up. If money is no object, then sure, buy the max tickets and enjoy the ride! Yet in reality, the best advice is to stick to buying fewer tickets, so that you get the chance to play and win in many more games.
Consider Your Timing
When there are fewer players in a game, you stand more chance of a win. It's simple logic! So how do you go about playing in bingo rooms with a small number of players? It's all about timing. If you choose to play at unpopular times, such as very early mornings, you will be playing against fewer people. Play at weekends or evenings, and you can be sure the rooms will be packed. Of course, whilst you up your shot of a win playing at quieter times, the prizes will likely be smaller. Timing is rarely relevant when you play at an online bingo in Canada, because online sites have multiple gaming rooms and draw times.
Big Bingo Jackpots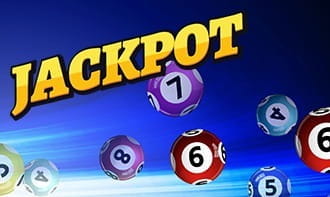 A major highlight of playing online bingo is the chance to win big jackpot prizes. You can buy tickets for jackpot games in advance, and you do not even have to be in the room when the game takes place. Imagine logging in to your account and seeing you have won a jackpot, it's a sweet feeling! There is no doubt that these games are hugely popular, and thousands are players are going to take part. You are going to have more competition for the win, but if Lady Luck is shining down on you, you can pocket big money.
Embrace Chat Rooms
Bingo chat rooms are buzzing, and they add to the fun of playing bingo online. But as well as being good fun, they can also give you more chances to learn how to win bingo. You will find that the lively chat hosts run frequent competitions and side games, where you can typically win free tickets or extra bingo bonuses. As such, you get more chances to play and win bingo without any extra cost to you. Plus, if you get chatting to experienced players, you can get their tips, advice, and words of wisdom. Although, this is more likely to be their killer cupcake recipe, rather than a secret cheat to win at bingo.
Benefit from Bonuses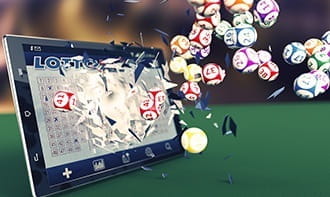 There are so many great bingo sites to choose from, so why limit your choice? A big advantage of playing bingo online is the juicy welcome bonuses that you can take advantage of like a new player. These boost your bankroll and give you more chances to play and win. There is nothing to stop you from joining different bingo sites and benefiting from the offers up for grabs. Of course, bingo operators are all too aware that you can up and leave if the grass looks greener on the other side. So, once you have joined a site and benefited from the welcome bonus, you can expect to find a variety of special promotions and benefits.
Set Yourself Limits
It is important to set yourself limits when you play bingo and stick to them. Bingo is a game of wins and losses, and it is important to understand this. You should decide what budget you are going to spend on playing bingo. Make sure you stay within your budget and never be tempted to chase losses or spend more than you can afford. A little discipline will keep bingo enjoyable.
Bingo Strategies to Help You Win
We have gone through some of the basics to boost your chances at online bingo. Let's now delve into mathematically based strategies! When you play a bingo game, be it 75-ball, 90-ball or any other variant, the numbers are drawn randomly. This is achieved online using a random number generator. Yet, there have been studies into the role that probability plays, leading to some interesting bingo strategies. If you want to follow a bingo system, there are two main strategies to choose from; Tippett's and Granville's.
Tippett's Winning Bingo System
L.H.C Tippett (1902 – 1985) was an English statistician, who proposed a fairly simple system for boosting the chances of winning in bingo. He theorised that the more numbers that are called during a 90-ball game, the higher the probability that the balls called will be closer to the median. When fewer numbers are called, the numbers are more likely to be closer to 1 and 90. As such, players need to know whether a game is likely to be long or short to pick tickets with optimal chances of winning.
How do you know if a game will be long or short? If you look at 75-ball bingo, some games require a certain pattern to be marked off on the ticket, rather than simply a line. This type of game is likely to take longer. Therefore, the numbers close to the median of 38 are more likely to be called. If it is a line game, it is expected to play quickly, so numbers closer to 1 and 75 are more likely to be drawn.
To put Tippett's bingo strategy into practice in 75-ball bingo, you should follow these rules:
In shorter games, pick tickets with numbers closer to 1 and 75
In longer games, pick tickets with numbers close to the median of 38
Granville's Bingo Strategy
Joseph E. Granville (1923 – 2013) was a financial writer and analyst, known for financial market predictions. He used his skills to determine that you can improve your bingo odds by selecting tickets with certain types of numbers.
He examined the randomness of numbers in a large number of bingo games. His strategy combines the randomness of numbers with laws of probability. Granville determined that over the long run, an equal amount of odd and even numbers would be called. Also, there would be an even distribution of high and low numbers. He also concluded that the number of balls ending in 1, 2, 3 and so on have an equal chance of being called at the start of the game. With this in mind, players should buy cards that have:
An equal number of high and low numbers
An equal number of odd and even numbers
The same amount of numbers ending in 0, 1, 2, 3, 4, 5, 6, 7, 8 and 9
Whilst these strategies are by no means foolproof, there is no denying that they are based on mathematical and statistical research. And the great thing is that you can put them into practice when you play online. If you are not happy with the tickets you are allocated, you can manually select the cards you want. Why not try picking your tickets according to these principles, what's the harm in trying?
Extra Tips for Playing at a Bingo Club
We have focused on how to win online bingo so far in this article. Yet if you want to go to a bingo hall or club to play, there are a few more tips that could help you up your game.
Get there early – Give yourself plenty of time to buy your tickets, set your table, mingle with friends and get any drinks in. You will then be fresh and ready to enjoy the game rather than stressing and rushing around.
Only buy as many cards as you can watch – Whilst the chances of a win are boosted the more cards you play, keep in mind that there is no auto-dab function like at bingo sites. You need to check your cards manually and mark off the numbers. Miss a number and you miss a win. If you are new to the game, start with a few cards until you build your experience.
Final Thoughts on How to Win Bingo Games
There you have it, a complete guide on how to win at bingo. For all the hints and tips, it's important to remember that bingo is a game of luck, just like lotto and scratchcards. If you would like to try one of those games, please refer to our detailed blog post about the Spanish El Gordo Christmas lottery, which is one of the world's most popular games of its kind. There is no sure-fire way to guarantee you are going to win every time. There are tips here that can help you improve your chances, and if you make fun your aim, you will never lose. Keep the focus on having a good time, gamble responsibly and if a lucky charm works for you, then who are we to argue?
Frequently Asked Questions About How to Win at Bingo
Savvy bingo players are always on the hunt for top tips and hints on how to win bingo. We researched the topic and found the questions that players commonly ask when they search for bingo winning strategies. In the following section, you will find the most frequently asked questions and their answers.