However, before we share our tips on how to hop between places, let's take a look at some statistical information and insights as to why they are such popular draws for crowds from all over the world.
Why Are Hong Kong and Macau so Popular as Destinations?
Destination
Hong Kong
Macau
Population:
7,500,700
696,100
Territory:
2,755 km2
115 km2
Density:
Approx. 6,777/km2
Approx. 21,340/km2
Tourists per Year:
~56 million
~36 million
Number of Hotels:
299(~83,000 rooms)
116(~39,000 rooms)
Michelin Restaurants:
219
65
Top Sites to Visit:

Hong Kong Disneyland
Victoria Peak
Victoria Harbour
Tian Tan Buddha
Ngong Ping 360

Ruins of St. Paul's Cathedral
Senado Square
The Venetian Macao
A-Ma Temple
Macau Tower

Foodies' Picks:

Dim Sum
Wonton Noodles
Egg Waffles
Egg Tart
Mango Pomelo Sago
Pineapple Bun

Portuguese Egg Tart
Almond Cookies
Pork Chop Bun
Serradura
Meat Jerky
Prawn Tartar

Popular Nickname:
The Pearl of the Orient
Vegas of the East
Even though they are "mere" cities, they boast a bucketload of excitement to have your entire stay be jam-packed with activities, festivities, and culinary explosions for your taste buds. The Macau history is a fascinating one, being the first and very last European colony in China. Moreover, it brings in three times more revenue from its booming casino scene compared to Las Vegas. It is the second richest country per capita, not to mention it's absolutely delicious local cuisine – a unique fusion between Portuguese and Chinese ingredients – is a must for every foodie.
Hong Kong, on the other hand, is a business hub for many professionals, it is the city with the highest number of skyscrapers, fantastic shopping opportunities and boasts more than 200 Michelin restaurants. Disneyland alone is enough of a reason for many to flock there. Ultimately, the more you read up on both destinations, the more you will find reasons to pack up your bags and board the plane.
Means of Transport From Hong Kong to Macau
It's time to get to the main gist of the article. How to travel from Hong Kong to Macau and what would be the best way for you. There certainly are options, mainly thanks to the rapid developments in the engineering sector. The accessibility and affordability for the people to travel have contributed further to the demand of various effective means of transport between them. Let's take a look at how you can travel the 60-kilometre span in-between.
Hong Kong – Macau Ferry
If you are in Hong Kong and want to visit Macau or the other way around, the most recommended option would be for you to take a ferry across the Pearl River Delta. The trip takes between an hour and two hours, depending on the type of service you have chosen. The main Macau ferry lines go to the Taipa and Outer Harbour ferry terminals from and to the Sheung Wan Terminal on Hong Kong island, as well as Kowloon on the peninsula of the same name.
We recommend you to go to Taipa, if your final destination is the world-famous Cotai Strip, where you will find the mega-casinos The Venetian, Studio City Macau, and the City of Dreams, among others. The ferry to the Outer Harbour terminal is the one you would want to take if you want to acquaint yourself with the dualistic nature of the city's history, heritage, and authentic cuisine.
Many people connect ferry trips with limited capacities and scarce schedules. Thus, they prefer to avoid this option. However, we are talking about a link between two megapolises that never sleep here. The ferry to Macau and back runs around the clock, and there are more than 130 sailings per day that can accommodate even the pickiest of passengers from all over Hong Kong (airport and the northern territories of Tuen Mun included).
Macau Ferry Routes Breakdown
As we pointed out earlier, the most suitable ferry for your trip from Hong Kong to Macau would depend on your physical location and points of interest. With this in mind, here is a full breakdown of the operators and their routes.
| Ferry Route | TurboJet | Cotai Water Jet |
| --- | --- | --- |
| Sheung Wan – Outer Harbour: | 78 times per day | – |
| Sheung Wan – Taipa | – | 32 times per day |
| Kowloon – Outer Harbour | 7 times per day | – |
| Kowloon – Taipa | 3 times per day | 6 times per day |
| Hong Kong Airport(SkyPier) – Outer Harbour | 14 times per week | – |
| Hong Kong Airport(SkyPier) – Taipa | – | 14 times per week |
| Tuen Mun – Outer Harbour | 6 times per day | – |
To make things easier, here is another tip that would help you visually to differentiate between both companies. The boats run by TurboJet are coloured red, whereas the ones managed by Cotai Water Jet are blue. In terms of pricing, both operators offer similar pricing for their trips that also depends on the time of day and week you are planning to travel by ferry to Macau and back. TurboJet provides special ferries that run during the night, bank holidays, and peak hours as well. Here's what its price structure looks like for the Economy class so that you can get an idea of :
HK -> Makau Day Sailing (Weekdays) – HKD 171
HK -> Makau Day Sailing (Weekends & Holidays) – HKD 186
HK -> Makau Night Sailing – HKD 211
Makau ->HK Day Sailing (Weekdays) – HKD 160
Makau ->HK Day Sailing (Weekends & Holidays) – HKD 175
Makau ->HK Night Sailing – HKD 200
As you can notice, travelling from Hong Kong to Macau is a bit more expansive, as opposed to the other way around. Moreover, you are allowed to bring 20 kg of luggage with you. Every additional piece will cost you HKD 60. Last but not least, be prepared to pay the full fare for every child aged 1 or more, but there will be a 15% discount if it is 12 or younger. The same applies for seniors aged 65 or above. Last but not least, refer to the official sites for tickets. In case you want to buy it from the counters on location, be there early enough because you will have to go through customs, which could take a while.
Hong Kong to Macau Bus Possibilities
Thanks to the newly-opened Hong Kong–Zhuhai–Macau Bridge, it is now possible to take a Hong Kong to Macau bus and back. The $19-billion megaproject was officially opened on February 6th, 2018, and is a bridge-tunnel system spanning for 55 kilometers between Hong Kong, Macau, and Zhuhai. It will only take you about 30 to 40 minutes to complete the journey. However, as there are Immigration Points on both ends, you would need to get off at both ends and clear out your passing In person.
If you opt for a bus, you will be faced with two options: a shuttle bus that operates between the Hong Kong Port and the Macau Port (artificially constructed islands) and a cross-boundary bus that you can take from the downtown areas.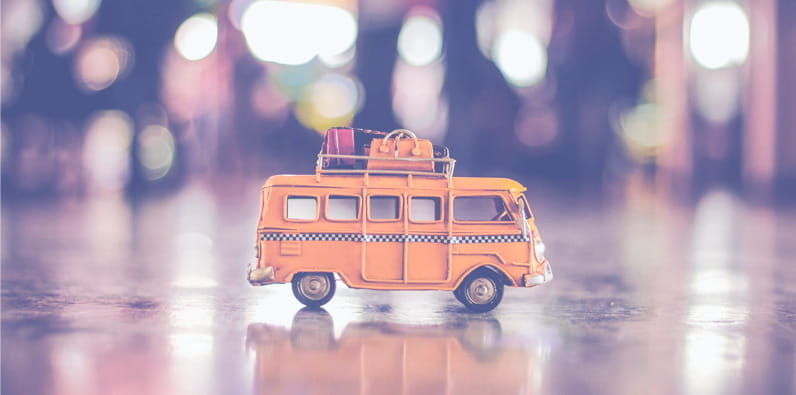 HZMB Shuttle Bus
This 24-hour bus takes you between both ports in around 30 minutes. If you decide to take it, you will need to get to the Hong Kong Port first. Here are a few steps on how to complete the entire process should you decide on the shuttle bus"
Get to Hong Kong Port – 13 bus lines have readjusted their routes to include the Port. B5, A11, A21, A22, and A29 operated by Citybus, A41, A31, A33X, and A36 operated byLong Win Bus, B4, B6, and A35 operated by New Lantao Bus Ltd, and 901 operated by Minibus can all do the job for you.
Clear through Immigration and Customs – The building is extremely well designed and marked. Much like at an airport, have your valid passport and Macau visa ready. If thereare no big crowds, you should be through fast enough on your way to the pick-up station of the shuttle bus.
Get to the shuttle bus – Buy a ticket for the bus. You can do so from either a designated vending machine or a ticket counter. Tickets cost HKD 65 from 6:00 AM to 11:59 PMand HKD 70 from midnight until 5:59 AM. They depart every 5 minutes at rush hour and every 10-15 minutes outside of it.
Clear through Immigration and Customs at Macau Port – Here, you will have to do the procedure again. Go through the building with your valid visa and passport. Welcome toMacau.
If you are making the journey back to Hong Kong, the only additional information you need is that there are only two buses in Macau that connect the city with the Macau Port. These are the 101X from the downtown area, and the 102X from Taipa. You can also use either of the free ferry terminal shuttle buses that go to Outer Harbour and Taipa Terminal. From there, you can hop on an extra shuttle that can bring you to your final destination. It could prove quite the challenge, especially if you are travelling with a lot of luggage and are pressed on time.
The Cross-Boundary Bus Across the Hong Kong to Macau Bridge
This option, you can take from downtown at either city, hotels included, and have you pass through the entire bridge, ports included. Note again that you would have to get off the bus twice at each immigration, and it will only wait for around 15 minutes. If by any chance, you get delayed for any reason, you would have to wait for the next bus to arrive and arrange yourself a place on it with the assistance of the staff. Here's the process in a nutshell:
Board on one of the buses that are operated by "One Bus" and "HK-Mo Express" from the designated stops. One Bus departs from the Kwun Tong Bus Terminal in Hong Kong and can drop youoff at Sands Macau, The Venetian Macao, or Parisian Macao at a 60-minute interval. It costs HKD 170 during the day and HKD 190 at night time, weekends and holidays. HK-Mo Express'sbusses depart from the Elements shopping mall in Kowloon (Hong Kong) and serve The Venetian Macao, Galaxy Hotel Macau, StarWorld Macau, Grand Lisboa, MGM Macau, MGM Cotai, and Sands Macau. Fareshere are HKD 160 daytime and HKD 170 at night. Prepare HKD 20 more for the weekends and holidays.
Pass through the Immigration and Customs at both Ports. Follow the instructions you will receive from the bus driver and memorise the license plate of the vehicle becauselater you will have to find where it has parked in the waiting area via the special billboard. Once you pass through, board it again and hop off at your designated end stop. Keep in mind that any delay for more than 15 minutes at Immigrations might cost you taking the same bus, and you will end up waiting for the next one.
You can buy tickets for cross-boundary buses from all over Hong Kong. Places include the Shun Tak Centre, opposite from the Metropark Hotel, Kai Seng Commercial Center, the Odeon Building, the Hip Kwan Commercial Building, the Cheung Building, Tak Bo Building, and more.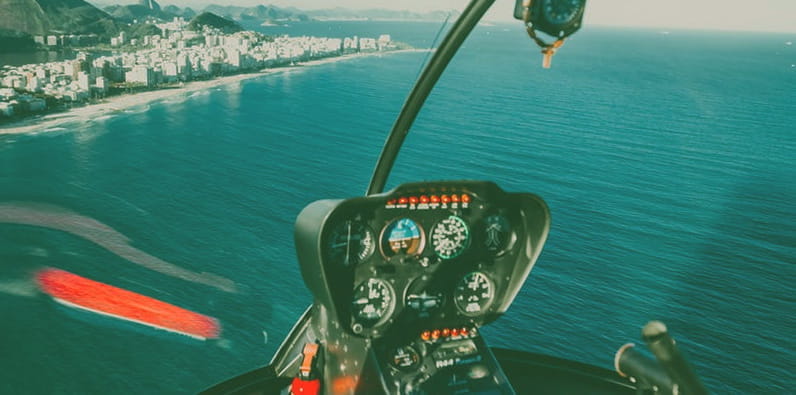 Alternative Possibilities
Even though the ferry and bus options are the most convenient means of transport from Hong Kong to Macau and back, they are not the only ones. If your pocket runs deep, there are other alternatives, some of which can add quite a bit of adrenaline and excitement to your already amazing trip. Check out the options below.
Take a Helicopter Ride – It may sound extremely high-end, but it is a legitimate option that many decide to opt for. It only takes 15 minutes and would provide you with the incredible opportunity to marvel at Hong Kong and Macau's surroundings from a bird's point of view. It is pricey, though. Fares add up to HKD 4450 with extra HKD 500 for weekends and public holidays. In addition, you are only allowed to bring 5 kg of luggage with each extra kilo costing you additional HKD 300. Departure occurs every 30 minutes.
Grab a Cab – Unfortunately, it isn't possible to grab a taxi from your hotel in Hong Kong and have it drop you off in downtown Macao. However, you can take one to either of the established ports and grab the shuttle bus to cross the bridge in-between. It will cost you anywhere from HKD 250 to HKD 360, depending on the distance.
Private Hotel Transport – Many of the local hotels offer private transfers, and depending on your negotiation techniques, as well as the hotel policies, could assist you with your transfer or day trip from point A to point B. We can't specify what this would cost you as we are confident that the prices would be individually tailored.
Which Is the Best Way to Cross the Pearl River Delta?
How you want to cross from Hong Kong to Macau depends on how much money you've got to spend and the amount of time you have at your disposal. If you have unlimited funds, the helicopter ride is quite the thrill. The Macau ferry ride is the most recommended option, but it does take you to the harbours, and from there on, you would have to take additional transports. Bus companies offer drop-offs at hotels, but you need to get off twice to pass through Immigrations. As you can see, each possibility has its pros and cons. We have provided you with the information you need in order to make the most informed decision.
It's essential to know how you can move between both cities either with the ferry or via the Hong Kong to Macau bridge because they are definitely worth your time. If you are a gambling enthusiast, you should definitely don't miss out on the opportunity to place a few bets on the world-famous Cotai Strip. While Macau is known as Las Vegas on the East, don't underestimate the gambling possibilities for Hongkongers. There are many fabulous Hong Kong online casino sites where locals are happily accepted. Do some shopping, treat yourself with delicious food, and experience the nightlife in both cities. We can assure you that you will have the time of your life.
Frequently Asked Questions
Many travellers are very keen on knowing how to make the transit between these cities, especially since the opening of the HKZM bridge. It allowed for options such as the Hong Kong to Macau bus to become a possibility. We have compiled a short section containing the most frequently asked questions and answers for people wondering how to cross aside from taking the ferry to Macau and back.