There are some truly unbelievable stories about human spirit, dedication, self-giving and belief. In the following article, we have turned our attention to the most inspiring stories and the greatest sports comebacks. We have gathered the greatest single-game team comebacks in football, basketball and American football and the most inspiring individual comeback stories in tennis, box and golf. If you have been lucky enough to witness an unimaginable sports comeback, surely you know what kinds of feelings it can bring. But did you manage to make some profit out of it as well? Regular punters know that a big sports comeback not only gives you a free ride on the emotional roller-coaster, but it is also a great chance to make some truly enjoyable profit. Of course, you have to play in some of the best sports betting sites in order to have access to the most valuable bets and odds. A fun fact before we start. Believe it or not electronic sports can also be quite tense and keep you on the edge of your seat. People who bet on Esports know of many great comebacks too.
Football – Milan 3:3 Liverpool (2005)
The Champions League final game saw the Italian giants Milan face England's Liverpool. The game took place in Istanbul at the Ataturk Stadium. The game is definitely the greatest comeback in a final in football history. In the first half, the English team was totally outplayed. Milan's captain Paolo Maldini scored in the first minute of the game, making him the oldest scorer in the history of the competition. After that, Liverpool tried to hit back but were utterly outclassed by their opposition. Milan's striker Crespo managed to score a brace at the end of the first half, while earlier the Italians saw a goal by Shevchenko ruled out because of an offside. It could have easily been 4 or 5 and Milan seemed psychologically sure of the win. The first half came to an end and the Liverpool players knew that it would take something special in order to get back into the game.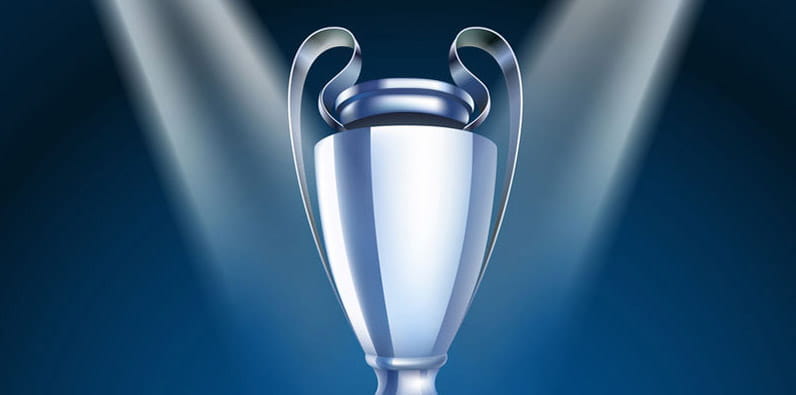 In the second half, they started strong and glimpses of a possible comeback began to appear. But someone had to step up and score that first goal, which would give a boost to the self-confidence of the players. And who else if not Steven Gerrard. The legendary midfielder scored in the 56th minute, giving back the hope to his teammates. Soon afterwards, the Merseyside team scored again through Smicer, who fired a long-range shot in the bottom left corner. Liverpool were on fire and they were awarded a penalty just 3 minutes later. Xabi Alonso took it and missed, but managed to score from the rebound. 3:3. After that, both teams had their chances, but no goals were scored. The game went into extra time and both teams looked exhausted and fatigue. No goals were scored, although some good chances were missed by Shevchenko and Tomasson. The game had to be decided with penalties and Liverpool won the penalty shoot-out 3 to 2, without even having to take their 5th penalty. The game will always be remembered as the biggest football comeback, not only because it happened in a Champions League final and a deficit of 3 goals was abolished, but because of the unbelievable team spirit shown by the English team.
Basketball – LA Clippers 135:131 Golden State Warriors
The game between the Los Angelis Clippers and the Golden State Warriors turned out to be the biggest comeback in NBA playoff history. It was Game 2 of the first-round Western Conference playoff series. The first game was won by the Warriors, and the Clippers knew that a win in the second game is very important for them. Golden State started strong and by half time the result was 50:73 for the Warriors. They took their lead even further after Kevin Durant made a free throw with 7:31 remaining in the third quarter. The result was 63:94. And then the Clippers rallied. They went on an 11:2 run and outscored Golden State 44:35 in the third frame. In the fourth quarter, LA went on a 15:2 run to open the frame, and the lead of the Warriors was diminished, down to only 3 points with 5:34 left in the game. Golden State briefly held their opponent off, before Lou Williams tied the score with a fadeaway jump with 1:10 remaining. Curry immediately answered and put the Warriors ahead 128:131 with 58 seconds left. Williams scored again and then the Clippers took the lead after Laundry Shamet's 3-pointer, with the clock showing 16.5 seconds to go. Montrezl Harrell sank two free throws in the final seconds to clinch the dramatic victory. The Clippers tied the series, achieving the biggest comeback in NBA playoffs (31 points). Williams led the Clippers with a game-high 36 points and 11 assists. The loss for the Warriors was more embarrassing than anything. Their composure, smarts and defence were all diminished. The Clippers' comeback topped the previous record of 29-points comeback by their bitter city rivals Los Angelis Lakers back in 1989.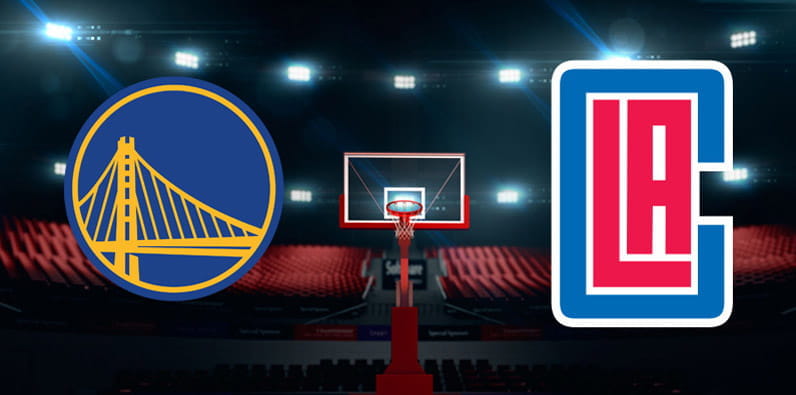 American Football – Houston Oilers 38:41 Buffalo Bills
From seeing some the heaviest NFL player ever to many other interesting games, football fans have witnessed some truly outstanding comebacks in the NFL in the last couple of decades. But there is one game that is so well-known that it is often just referred to as "The Comeback" . Back in 1993, the backup quarterback Frank Reich led the Buffalo Bills to a stunning overtime victory over the Houston Oilers in an American Football Conference wild-card playoff game.
The Oilers started the game very strong, picking up where they left off a week before, in a 27:3 victory over Buffalo. They raced to a 28-3 halftime lead, in which their quarterback, the future Hall of Famer Warren Moon, was almost flawless. He completed 19 of his first 22 attempts for 218 yards and 4 touchdowns. He was 6 of 7 on each one of the Oilers' first two drives. During intermission, the Bills' defensive coordinator Walt Corey was furious and addressed the members of his unit. He made his point in a colourfully phrased, two-minute tirade. After him, the head coach Marv Levy also had a speech, trying to inspire the team and give them a reason to fight back. But at the beginning of the second half, things got even darker for Buffalo, when the Houston defensive back Bubba McDowell intercepted a pass from Reich. McDowell ran 58 yards for another Oiler touchdown, making the score 35-3. At this point, many Bills fans headed home, convinced that the game was over.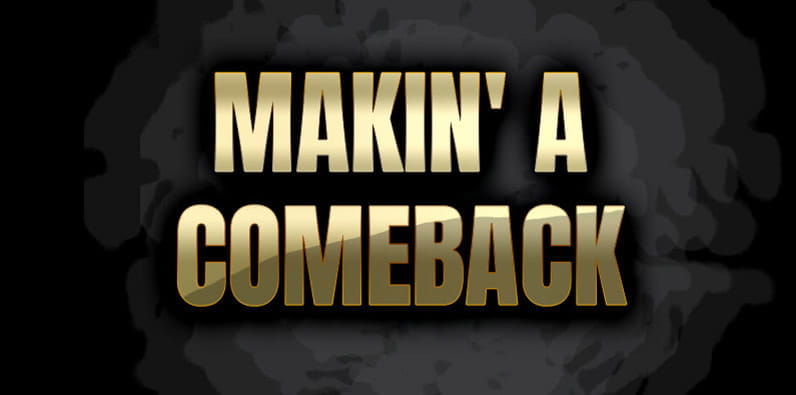 However, Buffalo began to rally, and on the very next possession they scored a touchdown. Bills kicker Steve Christie then recovered his own onside kick to give Reich the ball. Reich needed only four plays, connecting with Don Beebe on a 38-yard touchdown to put the score 35-17. A stellar job by the Bills, the defence gave Buffalo possession again, and Reich capitalized by finding Andre Reed for a 26-yard touchdown. On Houston's next drive, Bills safety Henry Jones intercepted a deflected pass, enabling Reich to find Reed for another score. By that point, the Bills' deficit was only 4 points, in a span of only 6 minutes and 52 seconds. After the Oilers botched another field goal attempt and turned the ball over again, Reich made a 17-yard touchdown pass to Reed to put Buffalo up 35-38 with less than 3 minutes left in regulation. In the final seconds of the game, Houston tied the score and send the game in overtime. On a Houston drive, the Bills managed to intercept a pass from Moon. Davis made two six-yard rushes, and Christie stepped up for a 32-yard field goal attempt. He booted the ball through the uprights, winning the game for Buffalo 38:41. This was the greatest comeback in NFL history – winning a game after being down 32 points. Thousands of fans still have regrets for leaving the game early and experienced from first-hand the famous saying "it ain't over 'till it's over".
Tennis – Monica Seles. Overcoming a Terrifying Experience
To understand actually how good was Monica Seles in her teenage years, let's just say that no other tennis player before or since has been so dominant at such a young age. Between the age of 16 and 19 she was pretty much unplayable, winning eight major titles and holding the No. 1 spot for more than 100 weeks. She was able to play with both hands on both wings from an early age, thanks to her father who started training her at the age of 5. Her peek years were undoubtedly between 1990 and 1992. She went to a 36-match winning streak, won 6 consecutive tournaments and she became the youngest ever French Open Singles champion at the age of 16 years and 6 months. She finished 1990 ranked as the world No. 2. In March 1991, she replaced Steffi Graf as the world best female tennis player. At the end of the year she had won 10 out of the 16 tournaments she entered, reaching the final of each one.
In 1992, Seles successfully defended her titles and reached her first-ever final at Wimbledon, where she lost to Graf. From January 1991 through February 1993, Seles won 22 titles and reached 33 finals out of the 34 tournaments she played. Her figures were truly frightening – 159-12 win-loss record (92.9% wins), 55-1 win-loss (98% wins) in Grand Slam tournaments. As a whole, from the moment she started her professional career in 1989, Seles had a win-loss record of 213-25 (90.2%), collecting 30 titles.The future was bright and the world was expecting to see tennis history re-written by this shy girl, born in Yugoslavia.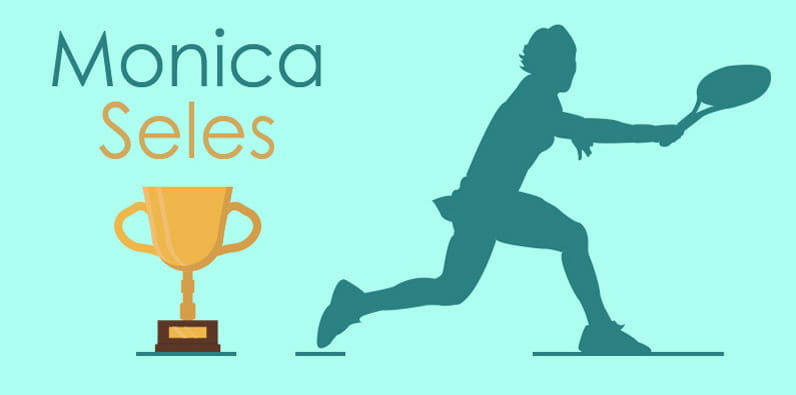 At the beginning of 1993, Seles wrapped up a couple of more wins, including one against bitter rival Steffi Graf in January, in the final of the Australia Open. But then, on April 30, 1993, Seles suffered a tragedy from which she would never fully recover. During a quarter-final match against Magdalena Maleeva held in Hamburg, Germany, Seles was attacked and stabbed by a deranged fan, obsessed with Steffi Graf. During a break between the games, the attacker ran from the middle of the crowd and stabbed the tennis player in the back with a boning knife. Her physical recovery was fast and it took only a couple of weeks, but she needed more time to recover psychologically. She did not return to competitive tennis for more than 2 years. Seles vowed never to play in Germany again, disenchanted by the German legal system. The attacker was charged only to spend less than 6 months in pre-trial detention and was described by the German authorities as confused and possibly mentally disturbed. The WTA suggested that Seles preserves her No. 1 ranking during her absence, but in a vote by all active tour tennis players, the idea was rejected. Monica Seles returned to tennis in August 1995 and won her first comeback tournament, the Canadian Open, settling a tournament record for the fewest games dropped by the champion. The following year, in January, she won her fourth Australian Open, which was to be her final Grand Slam title. In the following years, she managed to reach the finals on a couple of occasions but wasn't able to lift a trophy. She captured her first Olympic medal at the 2000 Olympic Games, securing the bronze in singles (she lost the semi-final to the eventual gold medalist Venus Williams). She played her last official tour match in 2003.
Seles is widely regarded as one of the greatest tennis players of all time. She was elected to the International Tennis Hall of Fame in 2009. The world will never know what could have been if it wasn't that terrifying assault. Nevertheless, her ability to put such a horrifying attack behind her and her determination to play professional tennis again and being able to win a major event after her absence are enough reasons why we rank Monica Seles as the greatest tennis comeback.
Box – Muhammad Ali "The Greatest"
In protest of the Vietnam War and the state of racial oppression in the United States, Muhammad Ali refused to be inducted into the United States armed forces in 1966. His boxing license was suspended by the state of New York, he was stripped of his World heavyweight champion title and he was convicted of draft evasion and sentenced to five years in prison and $10,000 fine. He paid the bond and remained free while the verdict was being appealed. He was the undefeated heavyweight champion but that didn't stop every single state to deny him a boxing license. He was stripped of his passport. As a result, he did not fight from March 1967 until October 1970. He missed arguably his best fighting years from the age of 25 to almost 29. Here are some highlights of his statement about the refusal to serve in the army:
"War is against the teaching of the Qur'an. I'm not trying to dodge the draft. We are not supposed to take part in no wars unless declared by Allah or The Messenger. We don't take part in Christian wars or wars of any unbelievers. … Why should they ask me to put on a uniform and go ten thousand miles from home and drop bombs and bullets on brown people in Vietnam while so-called Negro people in Louisville are treated like dogs and denied simple human rights?"
As public opinion began turning people against the war and the Civil Rights Movement continued to gather momentum, Ali became a famous speaker in colleges and universities across the country. His draft refusal inspired countless Americans. It is believed that he had an energizing effect on the freedom movement as a whole. His bravery and sacrifice inspired millions of people and showed another level of leadership. On August 11, 1970, with his case still in appeal, Mohammad Ali was granted a license to box by the city of Atlanta Athletic Commission. His conviction was overturned on June 28, 1971, by the Supreme Court of the United States by a unanimous 8-0 decision. His first two fights after his 3-year break were against Jerry Quarry and Oscar Bonavena, both of which won by Ali. The wins left Ali as a top contender against the heavyweight champion Joe Frazier. Two outstanding champions, two undefeated fighters, each with a legitimate claim to be the heavyweight champion. Nicknamed "The Fight of the Century" , the boxing match was broadcast in 35 foreign countries. A fight which lived up to its billing saw Ali getting his first professional defeat, by losing by unanimous decision.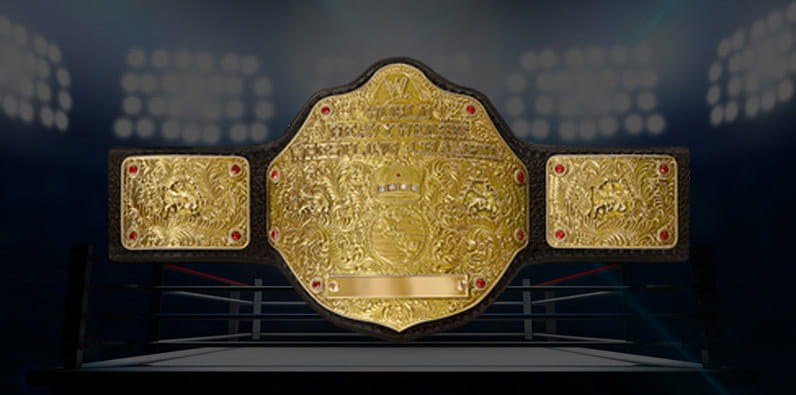 After the loss to Frazier, Ali fought a number of different elite boxers winning a total of 6 fights in 1972. In 1973 Ken Norton broke Ali's jaw while giving him the second loss of his career. In their second game, Ali won the fight, which led to a rematch with Joe Frazier who had lost his title to George Foreman. Both athletes had the desire to regain the world heavyweight title and fight against Foreman for the belt. The fight saw round-to-round shifts in momentum between the two fighters but at the end, judges awarded Ali with the win by unanimous decision.
On October 30, 1974, the bout nicknamed "the Rumble in the Jungle" gathered two of the most notorious boxers to fight for the belt. Foreman was considered one of the hardest punchers in heavyweight history. Ali was 32 years old by then, and his speed and reflexes were incomparable to when he was in his twenties. The fight was watched by a record estimated television audience of 1 billion viewers around the world, making it the most-watched television broadcast at the time. Aggressive and relentless, Ali was constantly verbally taunting Foreman. When he was tired, Ali was going to the ropes and was ok with letting the hardest hitter in boxing strike him at will. It was like Foreman couldn't believe that move, which would later become known as the "Rope-a-dope" . Midway through the fight, Foreman began tiring and Ali knew that was his time to counter and strike. In the eight-round, Ali dropped Foreman with a stunning combination of punches and won the fight by knockout. It was a dream come true for Mohammad Ali. He regained his world heavyweight title by using craftiness, heart and psychology nearly 8 years after his first belt was taken from him.
Ali lost the title 4 years later when he faced Leon Spinks in Las Vegas. At that time, Ali was seriously out of shape and lost the fight by split decision. He managed to win it back in an immediate rematch just a few months later in New Orleans. The bout was attended by 70,000 people making it the largest live gate in boxing history at that time. This made Mohammad Ali the first heavyweight champion to win the belt three times.
Mohammad Ali passed away in 2016 at the age of 74. He will always be remembered as the greatest heavyweight champion of all time. His unconditional love towards boxing, his relentless, his sacrifice, his bravery and of course his skills will always be inspirational. He will always be a legend and a true example of a great sports comeback, showing that nor age, nor obstacles or brakes can stop a man who has love and ambition.
Golf – Tiger Woods. The G.O.A.T.
It's impossible for us to talk about the greatest sports comebacks and not mention Tiger Woods. A man, considered to be the greatest golfer of all time, has been literally through nearly everything life can throw at him. He's had injuries related to his back, both knees, shoulders and feet. Throughout his career, Woods has had 2 laser eye surgeries, 4 knee surgeries, 4 back surgeries, including a spinal fusion surgery. He stated in multiple interviews that the problems with his back didn't let him live a normal life:
"I couldn't walk, I couldn't sit, I couldn't lay down".
His personal life has witnessed so many ups and downs (the downs were a lot more and a lot bigger) that at one point even the press and the fans stopped paying attention and showing interest. Tiger has been involved in more scandals than probably any other sports celebrity of such a calibre. Cheating, sex scandals, drugs, alcohol and pill abuse, reckless driving, DUI arrests, probations and sex-addiction clinics were among the usual suspected topics when people heard the name of Woods. The player, holding the record for most consecutive weeks ranked as the world's number 1 (281 weeks) and the record for total time spent as No. 1 (683 weeks) saw himself drop to 1199th at the end of 2017.
The last time when he was ranked as the best in the world of golf was in March 2014. At the Masters tournament in 2018, he was back in the top 100 for the first time after nearly 3 years, ranked as 88th. He managed to climb up to 13th until the end of the year. He knew that he needed to win a major event in order to get back at least into top 10, and then have an actual chance for the top spot. After so many problems, scandals, public embarrassments and serious injuries the number of people who actually thought that he will be able to return to the top could be probably counted on the fingers of your hands. His most recent success at the Masters astonished the world and was like a slap to the face of all his haters and doubters. It came 11 years after his last win of a major championship and it was accomplished in a way that was described as "phenomenal". Right after the final putt, Tiger went to his children who were there on the golf course and celebrated with them. A scene, which made the whole world take a liking to him and forget about his wrongdoings, at least for a moment.
The win inspired people all over the world to take a bow and congratulate him, featuring some of the most famous, successful and important people in the world like Donald Trump, Michael Jordan, Tom Brady, Lebron James, Dez Bryant, Stephen Curry, Serena Williams, Kobe Bryant, Kevin Jonas and many others. The recognition of his achievement by some of the greatest athletes of our time in all kinds of different sports is a true example of how long the road to this success has been and how much he's been through to achieve it. The win was like the cherry on top of the cake, culminating his epic comeback. Tiger Woods is a real example of the saying that with self-belief, determination and persistence everything is possible. The greatest golf comeback and a truly inspirational story, which end is yet to be written.