We understand that every football fan has a personal opinion on the question of who are the best football players of all time. Some like skills and abilities, some look for talent, others judge on personal achievements and glory. That's why we've decided not to rank the selected players in this article from 1 to 11 and just talk a bit about each of them, as they all have left their mark in football history. We'll have a look at their most significant accomplishments, their personal lives, and the way they played on the pitch.
Furthermore, as football games and sports betting go hand in hand, we will give you a few recommendations for the best UK bookies online where you'll find the best odds and the most alluring markets. There are plenty of interesting betting possibilities, not only at specified online sportsbooks but also at many international online casinos that also offer sports betting sections. such as who will be the next Ballon d'Or winner or who will be the top scorer in different championships. As most of us enjoy supporting our favourite players with an occasional bet (or include them in our Daily Fantasy football teams), it's always good to have a reliable online bookmaker. However, keep in mind that DFS is a little bit strange type of game and it could easily go the wrong way, and the worst fantasy football punishments can prove it.
U to £50 Matched 50%
Bonus:

£50

Wagering:

1x

Min. Deposit:

£10

Validity

N/A
Full T&Cs apply.
18+ New customers only. Min deposit and bet £10 (£20 if E/W bet) from UK debit card only. Min odds Evens (1/5 per leg in multi selection). £10 Free Bet valid for 7 days, stake not returned, no Cash Out, max winnings £5k. 18+ T&Cs apply.
Eleven of the Best Football Players of All Time
Michel Platini
Most Significant Achievements: 3x Ballon d'Or Winner, French Player of the Century, 2x French Player of the Year, European Cup, UEFA European Championship, Coppa Italia, Ligue 1, International Cup, 3x Capocannoniere and more.
Michel Platini was born in Jœuf, France, on 21 June 1955. He's regarded as one of the greatest players of all time, not only in France but in the world. He played football for nearly 22 years and is considered the GOAT among goalscoring midfielders. The former Nancy, Saint-Etienne and Juventus player was nicknamed "The King" due to his leadership and abilities on the pitch.
Sadly, many connect the name Platini with the ban that he received as the UEFA president in 2015. He has also held other important positions after his retirement, such as chairman of FIFA's Technical and Development Committee and vice-president of the French Football Federation. He was also the coach of the French national team for four years between 1988 and 1992.
Johan Cruyff
Most Significant Achievements: 3x Ballon d'Or Winner, 8x Eredivisie Titles, 3x European Cup Winner, FIFA World Cup Golden Ball Winner, La Liga, Copa del Rey, Dutch Footballer of the Year, Sportsman of the Year, Intercontinental Cup and more.
Hendrik Johannes Cruijff is a name that every football fan has heard of. Born in Amsterdam in 1947, the exceptional forward began his career at Ajax, and after nearly 16 years at the club (both youth and senior levels), he joined Barcelona, where he really left his mark. During his playing career, he was described as special, with his absurd abilities with the ball and special type of playing. Speed, acceleration, dribbling, finishing, possession and vision. Cruyff had it all.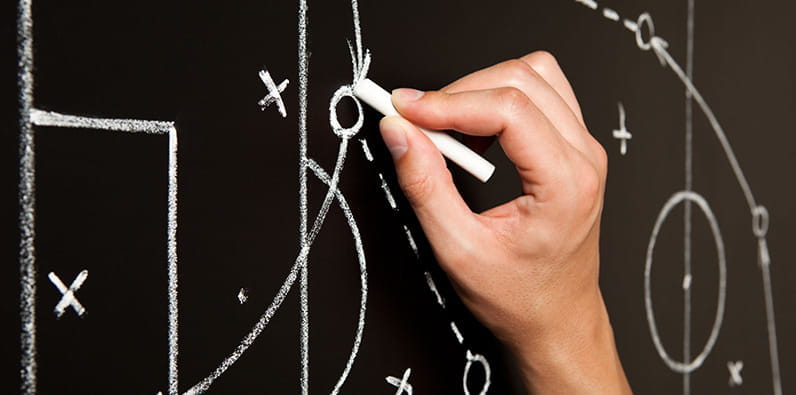 To this day, Johan Cruyff is one of the most influential names in football. His vision and understanding of the game created the term 'Total Football'. Nowadays, this style of play is extremely popular, especially at the top clubs around the world, and it has a crucial part in some of the greatest football comebacks. In simple terms, Total Football is a system of play, in which when a player moves out of position is immediately replaced by another teammate, therefore retaining the intended organisational structure. His football philosophy was so admirable that has influenced many of the top football managers of the 21st century, such as Sir Alex Ferguson, Arsene Wenger, Pep Guardiola, Michael Laudrup and many more.
Gerd Müller
Most Significant Achievements: FIFA World Cup, Ballon d'Or Winner, FIFA World Cup Golden Boot, UEFA European Championship, 2x German Footballer of the Year, 3x European Cup Winner, 2x European Golden Shoe, 4x Bundesliga and more.
Gerhard Müller was born on 3 November 1945 and is considered the best German football player of all time. He began his football career at his hometown club, TSV 1861 Nördlingen and, in 1964, joined Bayern Munich. After spending fifteen years with the Bavarians, he scored 398 goals in 453 appearances. He is often connected with his international success with West Germany, as in 62 caps, he managed to score 68 goals. Nicknamed the "Nations' Bomber", Müller is considered one of the top strikers in the history of the game.
Pelé
Most Significant Achievements: FIFA Player of the Century, France Football Greatest FIFA World Cup Player, Brazil's All-Time Leading Goalscorer, 3x FIFA World Cup Champion, 2x Copa Libertadores, 6x Campeonato Brazileiro Serie A, 1970 FIFA World Cup Golden Ball and more.
Edson Arantes do Nascimento, known simply as Pelé, is arguably the best football player ever graced the pitch. The Brazilian forward is among the most successful and popular sports figures of the 20th century. He was also listed as one of the 100 most important people of the 20th century by TIME. He spent a big part of his playing career at Santos, where he managed to score 504 goals in 496 appearances.
The ultimate goalscoring machine, Pelé scored goals for fun and made defenders look silly. He stood out with sheer power, pace, strength and superb dribbling abilities. In Brazil, he is considered a national hero, not only because of his accomplishments on the football pitch but also because of his outspoken support of policies that improve the social conditions of the poor.
A very interesting fact that is not so well-known is the story of how he got his nickname Pelé. It was actually given to him by his childhood friends during his school days. He used to be a huge fan of the local goalkeeper Bilé (Vasco da Gama), but he had trouble with pronouncing his name correctly. As he continuously misspoke his name and complained that the other kids are making fun of him, the nickname Pelé stuck. Even though it had no meaning, the Brazilian legend embraced the nickname and today, there's hardly a man or a woman that hasn't heard of him.
Even though he's 80 years old now, kids still watch and learn from his mind-blowing dribbling skills and pure hunger for goals. As we mentioned that we wouldn't brand any player on this list with a rank, we will leave you with a couple of comments from other present players in our list about Pelé.
"Pelé was the only footballer who surpassed the boundaries of logic." – Johan Cruyff
"Pelé is the greatest player of all time. He reigned supreme for 20 years. There's no one to compare with him." – Franz Beckenbauer
Diego Maradona
Most Significant Achievements: 2x FIFA World Cup, FIFA Goal of the Century, Coppa Italia, Coppa del Rey, South American Footballer of the Year, Argentina Football Writer's Footballer, FIFA World Cup Golden Ball, Sportsman of the Century and more.
Diego Armando Maradona is another name that's impossible not to mention in our selection of the greatest football players of all time. The Argentinian is one of the most famous sports figures in the world, and his raw talent was certainly among the greatest ever seen in football. He has played for several clubs, including Barcelona, Sevilla and Napoli, where he became a club legend. His mesmerizing dribbling skills, his unique passing and clinical finishing earned him many achievements and praises.
Maradona was the first player in football history to set the world record for a transfer fee twice (£5 million from Boca Juniors to Barcelona and £6.9 million from Barcelona to Napoli), which earned him the nickname the "Golden Boy". But even though Maradona was a joy to watch on the football pitch, he has been involved in many controversial decisions and events off the pitch.
Arguably his most famous football game is the one between his national team and England at the quarter-finals of the 1986 World Cup. The game finished 2:1 for Argentina, and Maradona scored both of the goals. One of them was labelled as "the hand of God" by Maradona himself, why the other one is known as the "goal of the century" . In 1994, Maradona started his managerial career and has managed more than six clubs, including his national team. Currently, he is coaching the Argentinian football team Gimnasia de la Plata.
Franz Beckenbauer
Most Significant Achievements: 2x Ballon d'Or Winner, FIFA World Cup, German Footballer of the Year, UEFA European Championship, 3x European Cups, 4x Bundesliga Winner, 4x DFB-Pokals, International Cup and more.
Franz Anton Beckenbauer is another gem in the German football history. Born in Munich in 1945, he started playing football at the age of 6. In 1959 Beckenbauer joined Bayern Munich and spent 18 years with the club. With a total of 560 caps at a club level and 108 at a national level, the German surely deserved his nickname "The Emperor". During his playing career, he stood out with his elegant style of play, leadership and dominance on the field.
An interesting fact is that Beckenbauer is one of only three players who have won the World Cup as a football player and as a manager. Additionally, he was the first captain and the first defender to lift the World Cup, the European Championship and the European Cup during the time of captaincy. He is often credited for inventing the role of a modern sweeper, aka libero. If we have to wrap up his playing career and his skills with a few words, they would be… the ultimate captain.
Alfredo di Stéfano
Most Significant Achievements: 2x Ballon d'Or Winner, 5x Pichichi Winner, 5x European Cups, 8x La Liga Titles, World Team of the 20th Century, UEFA President's Award, FIFA Order of Merit, 4x Spanish Athlete of the Year and more.
Alfredo Stéfano di Stéfano Laulhé was born in Buenos Aires, Argentina, on 4 July 1926. He joined his first professional football team – River Plate in 1944, which made his entire family very happy and proud as they were all lifetime supporters of Los Millonarios. Despite his fragile age, he quickly managed to impress his coaches and teammates and got the nickname the "Blond Arrow" due to his impressive speed. After a few successful years, one of the biggest European clubs came knocking on the door.
Di Stefano joined Real Madrid in 1953 and stayed for whole 11 years, turning into a club legend. He played 282 games for Los Blancos, scoring 216 goals. He was an absolute joy to watch, impressing with great stamina, unique vision and creativity, pace, skills and never-ending goalscoring appetite. He earned not only titles and personal awards during his career, but many praises by football titans like Pelé, Eusebio, Michel Platini, Just Fontaine, Sir Bobby Charlton and others. Just a year after he retired from playing, he became a manager and has been in charge of more than ten clubs, including Real Madrid, Valencia and Boca Juniors. After a heart attack in 2014, di Stéfano passed in a hospital in Madrid at the age of 88.
Ronaldo Nazario
Most Significant Achievements: 2x Ballon d'Or Winner, 3x FIFA World Player of the Year, FIFA World Cup Golden Shoe, FIFA World Cup Golden Ball, European Golden Shoe, 2x Copa America, 2x La Liga, Copa del Rey, 2x Pichichi Winner, Serie A Footballer of the Year and more.
Ronaldo Luiz Nazario de Lima was born on 18 September 1976 in Rio de Janeiro. Since a very young age, Ronaldo had a passion for football, and at the age of 11, he dropped out of school to pursue a career in the sport. Interestingly, he started his career at an indoor futsal team at the age of 12 and has claimed that futsal will always be his first love. He made his professional debut at Cruzeiro, but after a dozen games in which he strongly impressed, he decided to move to Europe and joined PSV. That's where it really kicked off.
After spending two years with the Dutch giants, Ronaldo changed a few clubs, bringing glory and gold everywhere he went. He has played for Barcelona, Real Madrid, Inter Milan, FC Milan and Corinthians. His numbers were truly extraordinary. For his entire career, the Brazilian has played 343 professional games at a club level, scoring 247 goals.
He quickly got the nickname "The Phenomenon" (O Fenomeno) because of his speedy dribbling and clinical finishing. As a multi-functional striker, O Fenomeno brought a new dimension to the position and has been an influence for a number of generations of strikers after him. To this day, he is considered as the perfect forward, and many people think that only his knee injuries stopped the Brazilian from being the undisputed GOAT in football.
Bet £10 & Get £50 In Free Bets
400+ Football Markets
Live Betting
User-Friendly App
Time limits and T&Cs apply.
Deposit and stake £10 on eligible Casino games to get 50 Free Spins. Time limits, game restrictions and T&Cs apply.
Ferenc Puskás
Most Significant Achievements: World Soccer Player of the Year, European Player of the 20th Century, FIFA World Cup Golden Ball, Olympic Golden Medal, 5x Spanish League, 4x Pichichi Winner, 3x European Cup, Intercontinental Cup and more.
Ferenc Puskás was one of the most precise goal scorers ever. He played just for two professional football teams during his career – Budapest Honved and Real Madrid, scoring 513 goals in 530 appearances. He became an Olympic champion in 1952 and was recognized as the top scorer of the 20th century by the IFFHS in 1995. Strong, skillful and intelligent, Puskás was a joy to watch. He was able to combine his intelligence with his finishing prowess, and he was never shy to invent new skills and tricks.
His name and his achievement were honored when at the end of 2009, the FIFA Federation decided to name one of the most prestigious annual awards after him – the FIFA Puskás Award. It is an award given to the player, male or female, who scored the most beautiful, aesthetically significant goal of a calendar year. A great way to honor the name of the Hungarian forward, who passed at the age of 79 in 2006.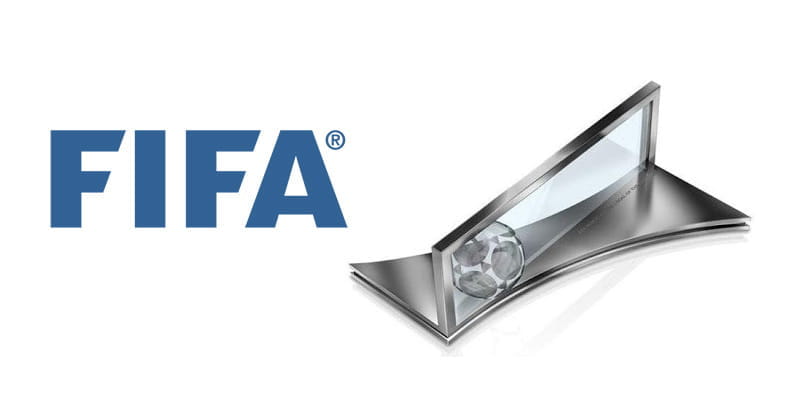 Even though we said that we haven't ranked our selected greatest football players of all time, we did save the best for last. Without any doubt, our generations should feel lucky for being able to witness a true phenomenon in football. Two players going head to head, year after year for more than a decade now, surpassing all possible records and achievements set before them. Having outstanding careers and still playing at the highest level, these two football players are undoubtedly the greatest footballers of all time.
Lionel Messi
Most Significant Achievements: 6x Ballon d'Or Winner, FIFA World Player of the Year, 6x Pichichi Winner, 2x UEFA Mans Player of the Year, 7x La Liga Player of the Year, FIFA World Cup Golden Ball, 5x European Golden Shoe, 4x Champions Leagues, 9x La Liga, 6x Copa del Rey and more.
Lionel Andrés Messi was born on 24 June 1987 in Rosario, Argentina. As a lifelong supporter of Newell's Old Boys, Messi joined the Rosario club when he was six years old. He spent six years at the club and scored more than 500 goals. But his future as a professional football player was threatened when he was diagnosed with a growth hormone deficiency. His father tried to cover his treatment, and even Newell's agreed to contribute at first. In September 2000, Messi's family arranged a trial in Barcelona. The first year was rough, as it was hard for him to fit in, plus he was still completing his treatment.
But in February 2002, Messi was finally enrolled in the Royal Spanish Football Federation (RFEF) and started training and playing regularly at Barcelona's youth academy. He made his professional debut aged 17 in October 2004. Since then, his star began to shine, and he has proved to be one of the greatest footballers of all time. As of 2020, his net worth is estimated to be around £310 million. We won't get into details about his numerous skills as he is still playing at the top level, and there isn't a person alive who hasn't watch him score goals and make defenders look foolish.
Cristiano Ronaldo
Most Significant Achievements: 5x Ballon d'Or Winner, FIFA World Player of the Year, 4x European Golden Shoe Winner, Best FIFA Men's Player, 2x PFA Players' Player of the Year, 3x UEFA Best Player in Europe, UEFA European Championship, 5x Champions League, UEFA Nations League, Second Player to Reach 100 International Goals and more.
Cristiano Ronaldo dos Santos Riveiro is the other face of the modern-day football, along with Lionel Messi. The Portuguese machine was born on 5 February 1985 in Funchal, Madeira. He began his football path at Andorinha, and in 2002 he joined his first professional football club – Sporting. From there on, Ronaldo played for some of the biggest football clubs in the world, starting from Manchester United, moving to Real Madrid in 2009 and switching to Juventus in 2018.
Any praises and compliments that we can say about Cristiano Ronaldo won't be enough. He has won nearly every possible honour in football, and his skills and dedication are truly boundless. His name is a symbol of success, money, self-giving and hard work. He's not only considered as the best football player of all time, but he is also a model, a sex symbol and a successful businessman. He was the first football player and the third sportsman in the world to earn more than £1 billion in their career. His current net worth is estimated to be around £420 million. He's an absolute hit on social media platforms as well, with nearly 90 million followers on Twitter and 240 million followers on Instagram.
FAQ
Who are the greatest football players of all time?
It's not easy to select the greatest football players of all time as every football fan has a different opinion. Nevertheless, certain players can't be ignored and are always present in the best footballers selections. Check out our list of the greatest footballers of all time and learn some interesting details about their lives, skills and careers.
What does GOAT mean?
GOAT is a popular term that became famous in the 21st century. It's an acronym for "greatest of all time". It's used in various sports, and there are often heated debates about who's the GOAT in football, basketball, etc. If you want to support and bet on your football GOAT, you can do so at the best football betting sites.
How to make money betting on football online?
First of all, you must have certain knowledge and understanding of the game. Secondly, you must select a good and reliable online bookie that offers competitive odds and different markets. A good welcome bonus will give a boost to your starting bankroll, and you'll be able to wager more. Check out our selection of the best betting offers.
Where can I bet on personal performances of the best football players?
Betting on the personal performance of different players is actually quite a good strategy to make regular profits. Many of the new betting sites add such betting markets in order to satisfy the customers' desires. If you know the skills of a certain player and there's a favourable game, that's an easy way to make some cash.