Joshua vs Fury – Will This Fight Ever Happen?
Regardless of how much both fighters want this match, politics in boxing might very well ruin the setting of this massive event. Nowadays, promoters and broadcasting companies do whatever they can to have a slight edge over the opponent's representatives, often being the main reason for not making certain fights happening. Hopefully, the Fury vs Joshua match won't have such problems as both fighters are eager to face each other. Furthermore, both fighters have scheduled matches in the following months which are already risky enough to cause a downfall of this awaited match.
"There are no pleasures in a fight, but some of my fights have been a pleasure to win." – Muhammad Ali
Fury vs Wilder 3 is scheduled to happen in the summer, and on June 20th Anthony Joshua defends his titles against Bulgarian heavyweight contender Kubrat Pulev. If both men make successful title defences, then maybe we can see a fight between them in the winter. But apart from the fact that they're both champions, another thing is also equally important in the eyes of boxing fans – the styles of both fighters. Let's see what both boxers bring to the table and potentially analyse what can be expected in the end!
Anthony Joshua – The "Cash-Cow" of Heavyweight Boxing
Managed smartly by a very well-experienced promoter in the face of Eddie Hearn, Anthony Joshua was able to conquer his first heavyweight title in just 16 fights. The charisma and explosive power this British heavyweight possesses attract a lot of viewers, turning his matches in events which are held at stadiums with tens of thousands of people. Last year wasn't too kind to Joshua when he lost in a shocking upset against last-minute replacement Andy Ruiz Jr. Even more, the image of Joshua got severely hurt since this was his debut match in the USA.
"There are two types of warriors: the one that rides through on his horse and tries to slay everyone, and the sniper. I try to be more like the sniper. Bang. Bang. Bang. Break them down, shot by shot." – Anthony Joshua on his style of fighting
Although UK bookies had AJ as the favourite, a lucky punch from the challenger in the third round predicted a never-expected end of the match. However, Joshua took the rematch immediately and regained back the titles from his unfit opponent, showing improvements in his movement and endurance. The boxer who once slugged and relied solely on his punching technique, displayed a masterclass in Saudi Arabia, showing the world that he can bounce back from a defeat and improve his skills.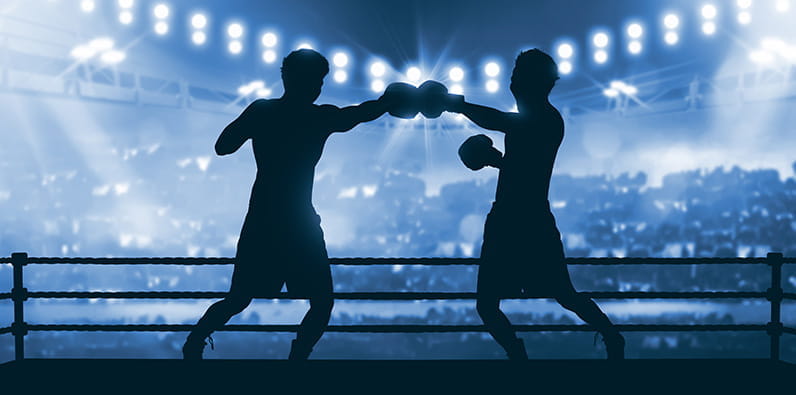 Tyson Fury – The Big Return of the "Gypsy King"
On the other side, we have Tyson Fury who made one of the greatest sports comebacks two years ago after an intense battle with depression and mental health problems. The "Gypsy King" beat Wladimir Klitschko at the end of 2015 to capture the heavyweight championship, ending Dr. Steelhammer's 10-year reign as ruler of the division. Although Tyson had great chances of defending his titles successfully in the rematch, he got stripped of his belts due to the use of cocaine and his unwillingness to box anymore. Ballooning in weight and abusing his body with unhealthy food and alcohol, Fury fell in depression and even tried to take his life away.
" I'm battling for all those people behind me who are suffering from mental health problems, suffering from addiction and all these problems." –Tyson Fury on his motivation in boxing
Even though people considered Fury as a boxer who will never get back in the ring, he proved everybody wrong, and in 2018 he returned successfully by winning two matches and drawing one with the most fierce champion in the heavyweight division – Deontay Wilder. With his slick movement and unorthodox style of fighting, Tyson is effective through switching angles and changing stances while moving energetically and jabbing frequently his opponents. However, after his split-decision draw against Wilder, the Gypsy King changed trainers for his rematch with the WBC champion, which proved to be a winning strategy. After his 7th round knockout victory against Wilder, Tyson Fury became the new WBC belt-holder. Furthermore, he gave a great boxing tip for bettors at press conferences by claiming to knockout Wilder which he did spectacularly.
Anthony Joshua vs Tyson Fury Match – What to Expect?
Since we've already mentioned that styles make fights, matching those two British heavyweight champions will be quite exciting as both of them have different approaches in their battles. However, what makes the fight even more unpredictable is the ability of both men to adapt and use various strategies as it can be seen in their last fights.
While Fury showed a more offensive approach, Joshua proved he can smartly box for 12 rounds by utilizing a more trimmed physique and improved foot-movement. Furthermore, we can't predict for sure what game-plans will the trainers of both fighters decide to use but let's see the flaws of these heavyweights which can be exploited in a potential Tyson Fury vs Anthony Joshua clash!
Joshua vs Fury – Flaws of Both Fighters
Having in mind that Fury is an entertainer by heart, his showboating might cause him some problems just like it did in his first match with Deontay Wilder when the Bronze Bomber knocked him down in the 9th round. Apart from that, Tyson suffered a huge cut over his right eye in his fight against Otto Wallin in September of 2019, making it a potential target in future fights. Another thing worth mentioning is that Fury tends to gas out in the championship rounds and if he puts on more weight for this fight, it might cost him his championship status.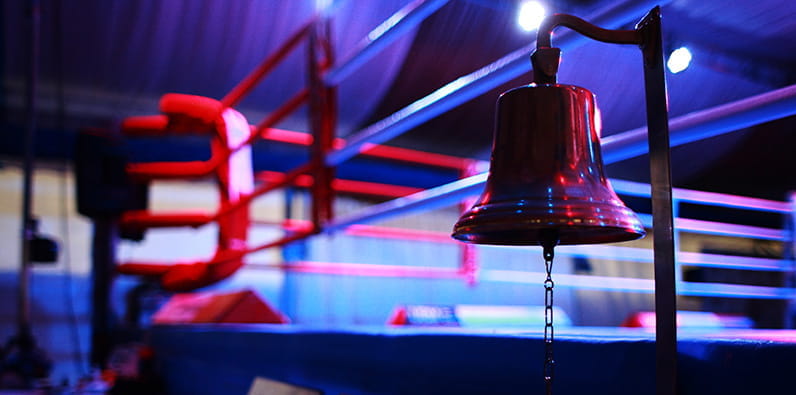 On the other hand, Anthony Joshua has been criticized during his whole career to have a "glass" chin, making him an easy target for big punchers. The lack of head movement and his offensive approach are also flaws which could be seen in Joshua's style. Apart from that, maybe the most important critic of them all is the endurance of AJ. As in most of his previous fights, Anthony tends to gas out quite fast due to his muscle mass, making his punches visibly exhausting to throw.
Fury vs Joshua Odds – What Will the Bookies Say?
Having in mind the fact that Fury is contractually obligated with an American promotion company in the face of Top Rank, this means that the match can potentially be set in Las Vegas. If that happens, most US gambling sites and some of their sports betting platforms will most likely put the Gypsy King as the favourite. If Tyson can get through Wilder in their trilogy match, he will have two very solid wins against a world-class heavyweight and will remain undefeated.
On the other hand, Joshua already has a loss on his record and if he wins against Pulev, that will be considered as an expected outcome from the boxing public. All in all, Tyson Fury vs Anthony Joshua will hopefully be a fantastic match up and regardless of the Fury vs Joshua odds, we keep our fingers crossed for those two boxers to win their next title defenses and create a massive event after that!