In this Fantasy Football League loser punishment blog post, we will unravel a universe on its own, where anything is possible, as long as it is to cause pain and humiliation on the loser. We will also explore some notable ideas for Fantasy Football loser punishments that might inspire you and your friends to recreate or develop new ways to terrorise your unlucky mate! Ready, set, go!
What Exactly is Fantasy Football?
Perhaps, you already know what Fantasy Football is all about. However, with the purpose of everyone being on the same page, we are briefly going to look into its definition. Fantasy Football is an online game where players take the role of a virtual professional football team manager. They can control various aspects of their virtual organisation, including the drafting of the roster.
When a new Fantasy Football game season begins, or you are a newcomer, you will be able to assemble your dream team by choosing from all relevant NFL players available. Each of these football players has strengths and weaknesses, which are affected by the actual performances of the players in the real-world competition. Usually, the game revolves around the National Football League in the USA. Still, it can also include other leagues like the Canadian Football League or even other sports like European football (soccer), NBA, Formula 1, and more.
Regardless of what sport does your virtual team play, there are many similarities. It is essential to point out that you will be competing against other real players and their Fantasy Football teams in each league. Fans of the game can play versus their friends or face anyone from around the world.
Fantasy Football Types
As we said earlier, there are many different sorts of Fantasy Football games. However, we can narrow them down to three main types of Fantasy Football competitions:
The "Traditional" Fantasy Football leagues represent a competition that can run for the duration of an entire sports season and culminate in playoffs. In the "Dynasty" leagues, teams are drafted the same way as if you played the "Traditional" game format. The main difference, however, is the fact that the leagues continue indefinitely. Of course, when new players join this format, they will use the follow-up draft mechanic.
Following that, there are also "Keeper" leagues where players cannot retain all of their team members from year to year. Instead, the league has a designated number of players that each Fantasy Football manager can keep on their roster. Finally, there are the "Daily" leagues, an accelerated version of the traditional format. During these Daily Fantasy Sports leagues, the contests are conducted over a shorter time span, perhaps, a day or a week.
The Matter of Winning and Losing a Fantasy Football League
Even though you have gathered with your best pals to participate in an activity enjoyed by everyone, sooner or later, it will be all about winning or losing. Drafting your fantasy football roster and tracking how your team performs throughout the season is an engaging and exciting experience. However, even if the championship outcome might be unclear for a while, one is certain, there will be a victor and a loser.
The same rules apply for your Fantasy Football league gathering; one of you will be first, while another will be utterly humiliated for ending in the last place. And if you and your friends have managed to set a rule that there will be a Fantasy Football loser punishment, then the unlucky soul will have to follow the arrangement and humiliate himself in one way or another.
Yes, you heard it right; unlike most other sports competitions where your friends cheer for the winner while sympathising for the loser, the emotions and consequences are brought to a whole new level, thanks to some truly fascinating Fantasy Football league loser ideas.
Since you are here, you are probably looking for an inspiration to come up with a punishment for the unlucky soul of your fantasy group. Therefore, without further ado, let's dive right into the chaos and give you a taste of what the worst fantasy football loser punishment might look like!
Top 10 Worst Fantasy Football Loser Punishments
We stumbled upon multiple intriguing methods to materialise your Fantasy Football league loser punishment during our research on the topic. Therefore, in the following section of our article, we will briefly explore some of the best Fantasy Football league loser ideas that have been done so far. Of course, feel free to adapt, adjust or create new punishments altogether; it is absolutely up to you and your comrades.
The Themed Calendar of Shame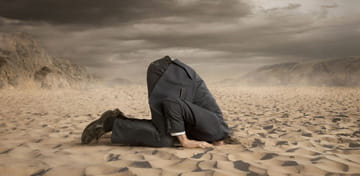 We will begin our exploration of the best Fantasy Football loser punishments with the themed calendar of shame. It is amongst the most common weapons of choice within the Fantasy Football fanbase. In a nutshell, the group's loser must participate in a photoshoot that will result in multiple humiliating pictures. Often, players use different sets and costumes to represent each month in the calendar. For example, in July, the unlucky soul can pose for a naked photo, dress in a funny Halloween costume in October, and much more.
The SAT Test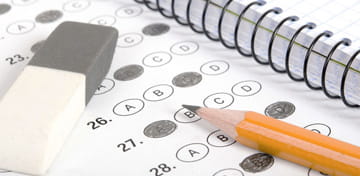 Did your loser friend use to like his years at school? Well, we are almost certain he is not going to enjoy what is coming for him. The SAT test is another good Fantasy Football league loser punishment, and a fantastic way to utterly humiliate your unlucky mate by making him take the high school exam together with the current students.
Of course, there are some additional rules to this Fantasy Football loser punishment. The "chosen one" must not distract the children and must attempt to score as high as he can.
No cheating or vomiting is allowed either. Also, he must not fail the exam. In case he does, you can implement additional minor tortures. Despite that, the SAT does not provide the physical longevity of a calendar; these four hours of sweat and torment will leave a mark on the unlucky soul.
The Thong Run
Compared to the previous two Fantasy Football League loser ideas, the Thong Run is a bit milder but still presents a significant portion of public humiliation.
If the Fantasy Football gang decides to go with this punishment, the lucky loser will be stripped down to a thong. Of course, the winner chooses the colour of the thong, as it is a vital part of the costume (or more like the only part of the costume).
Anyhow, once the clothing has been arranged, the person with the worst Fantasy Football team must go to a park or a beach, basically, any public setting where this would be inappropriate. While there, the thong wearer must jog for a bit and introduce everyone to his colossal body and floppily fats. In the modern age that we live in, you can bet that your mates and numerous bystanders will capture this moment, and it will become an internet treasure until the end of time.
The Beggar Dress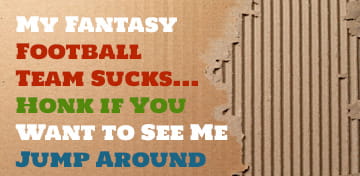 There are many ways for this humiliation; therefore, we will let you in on the essentials. Needless to say, it is up to you about how far you want to take this, but few factors must always be present.
For starters, you need a dress, a wig, some makeup, and a beggar's sign explaining his failure in the fantasy football draft. We do not want to take any responsibilities, but isn't it a good idea to post the picture on social media (wink, wink)?
The Trip
This Fantasy Football punishment has a few different variations, so please feel free to adapt and tweak it into the version most suitable for you and your mates. Essentially, the person who ends up last in the league will have to go on a lonely trip, while the others go on a vacation together. As the winner decides where the loser must go, you can imagine that the losers are usually sent to pretty boring and stiff places.
In some versions of the trip punishment, the loser has to pay for the flights of all the others. Meanwhile, he or she suffers alone in some distant and dull place. Even if this does not sound as awful as the previous Fantasy Football punishment examples, imagine being the one who is sent to the middle of a desert while your pals are having a grand time in Greece. If not anything else, the fear of being left out stimulates you to draft the best team possible.
The Themed Tattoo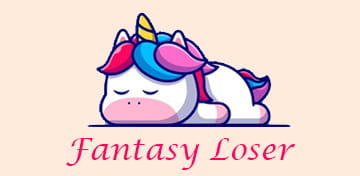 Even if you have a calendar with 12 humiliating pictures on the wall or some videos in a thong, they will become nothing but a memory with the time passing by.
However, if you and your friends want to bring the extravagance to a whole new level, we've got two words for you – Themed Tattoos. In a nutshell, making the league's loser tattooing something on his body means a priceless and permanent shame.
Every time that person looks at the mirror or changes clothes, they will get a flashback of their loss. Of course, that does not necessarily mean that they will constantly relive the pain and the trauma of the event; it will also remind them of their friends and the great times. But enough sentimentalities, we should focus on implementing maximum damage on the loser; after all, he is a loser!
The Tomato Smackdown
The Tomato Smackdown is a proud creation of some of the American enthusiasts. Perhaps, it is the least scarring Fantasy Football punishment when compared to those listed previously. If you decide to try this one on your unfortunate friend, you have to know that you will need a lot of tomatoes.
Basically, the loser stands in one place while the rest of the fellowship swarms him with a rain of flying tomatoes. Imagine it like a different version of paintball, but instead of a gun, you throw grenades. By grenades, we mean tomatoes that spill all over the place while leaving bruises on impact.
The Hot Wax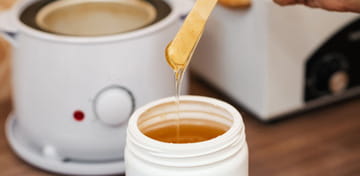 The hot wax treatment has been recorded in the annals of history as the most common method of friendly torture. Even though we do not have any written record of hot wax used in the Roman Empire, every one of us knows somebody who had gone through this sort of torment. We've seen so many cries of pain all over the media caused by this same method.
Anyhow, as you would probably guess, if you are going to use hot wax as your fantasy football punishment, then you would need, spoilers, hot wax.
In comparison to the means of humiliation mentioned above, this one involves pain and lots of screams. Plus, as the rest of the fantasy football group will help the unlucky loser get rid of his body hair, the extra pinch of pain is guaranteed.
The Music Video Re-Enactment
Well, without a doubt, this is one of our favourite means to make fun of our loser friends. The music video re-enactment as a form of a Fantasy Football punishment has gained a lot of fan interest over the course of the last decade. It requires the "chosen one" to re-create a pre-determined song's video clip. That means that the last in line has to dress and act as close as possible to the original title.
That Fantasy Football punishment is somewhat of a more twisted version of the beggar dress method. Anyhow, the music video re-enactment is the perfect way to make a lasting memory of one of your, perhaps, slightly chubby friends lip-syncing and dancing to the highly feminine songs like "Call me maybe", "Wrecking Ball", and others.
The Suspicious Purchase
The final Fantasy Football loser punishment on our list is royalty in the field of self-inflicting humiliation. It might not be as old as the Pyramids of Giza, but it has become an important niche part of our culture during the last few decades. Unlike most of the previous Fantasy Football league loser ideas, you do not require any preparation for this one whatsoever.
All that needs to be done is for the loser to enter a busy supermarket during rush hour and go to the longest line. Once on the till, the unlucky guy must purchase one cucumber, condoms, and lube. What would make it even better is if your loser friend smiles while waiting to buy his carefully selected assembling of items.
Fantasy Football Bets
Before we wrap up our article on Fantasy Football league loser ideas, we would like to take a look at the bets surrounding the game. Without a doubt, you can always place some friendly bets in between you and your league friends, including even predictions for who the loser would be. But, if we are speaking of something like placing bets at sports-betting websites in the UK, we would like to confirm that there are specialised pages for the fantasy football leagues.
Conclusion
If you happen to be a part of a Fantasy Football league and you are looking for some Fantasy Football loser punishment ideas, we are sure that you have found some inspiring ones here. There are so many ways to humiliate, harm, and make fun of your friends, which proves that humanity's creativity will never end. Finally, if you and your friends are unsure of how to punish the loser, the suspicious purchase is an easy and fun solution.
FAQs About Fantasy Football Loser Punishments
We are reaching the end of our blog on the worst Fantasy Football League loser punishment. Thus, we came up with the idea to use our gathered data on the subject and address some of the most frequently asked questions. The following section contains some of our hand-selected queries and their respective answers.