Whom Are Our Free eSports Betting Tips for?
Just knowing about electronic sports and spectating without being able to dabble with various betting lines would be a crime if you ask an avid gambler. Now that it's possible to wager on virtually everything, we are at the point where a selection of good eSports online betting tips can save you hours of experimenting and, more importantly – money lost in wagers. That being said, before you start with our free eSports betting tips, make sure you check the following boxes:
You are considered an adult in your country
You are not in a self-exclusion programme
You know the risks of gambling irresponsibly
You are, at least, remotely familiar with the eSports concept
If we may add one more thing – which is advisory more than anything else – you'd fare better if you are an active gamer or at least have watched matches for some time. If anything, at least you will understand the wagers better and what is the degree of risk involved. Alternatively, you can seek the opinion of someone who is well up in the matter to find out which are the best eSports betting sites and get a head start.
eSports Betting Tips – Where to Start?
No gambling endeavour can be categorised as 'smooth sailing', but at least you can start the journey prepared. When it comes to eSports gambling, there are a few things you should be familiar with right off the bat to be able to get your foot in the door if not to make a profit right away.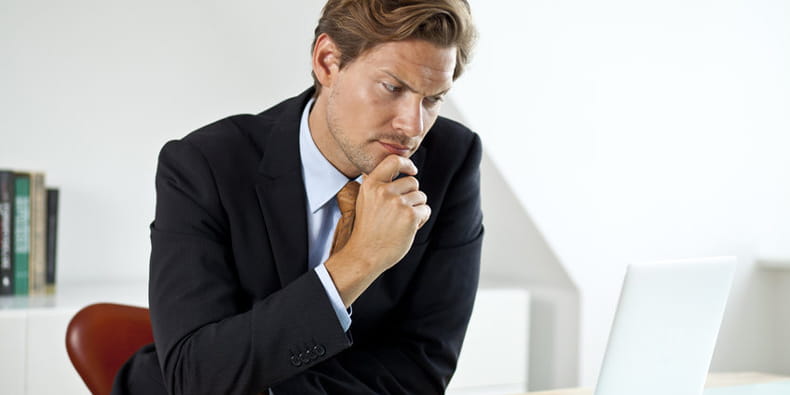 There's no shame in taking the approach of starting from square one and learning about the history of eSports betting in the UK – more power to you as far as we are concerned. Even so, perusing the books is not the only thing you can do. There are more practical pieces of advice that will get you on the right track. Like the ones, we've listed below.
Know Your Game
If you haven't reached that conclusion yet, keep in mind it's always good to understand the rules and dynamics of the eSport you want to bet on. There are different types of eSports, meaning that different tips and knowledge bases will be required in order to stay on top of your game. A set of Fortnite eSports betting tips might be entirely different from the LOL eSports betting tips you may find online.
Get the Upper Hand with a Brilliant Strategy
Even if you don't take a particular interest in the structure of the best eSports tournaments, you can gain an edge if you follow a betting strategy. As complicated as it may sound, this just means staying disciplined and taking a pre-planned size wager every time. It also means to have a backup plan and to adjust wager size according to whether you win or lose. You should also be wise to the tactics the bookies use to sell you on an unfavourable eSports wager type.
Choose the Right Time and Tournament
You have to pick your fights, just as every seasoned punter and venerated Kung Fu master will tell you. In this case we talk about the tournaments from the calendar of the 4-5 major eSports. They don't carry equal significance for the professional gamer teams, so the players might not be fully invested in the smaller tournaments.
If they don't go full out, an unexpected outcome could ensue. We wouldn't be talking about an upset, but rather a not-worth-my-time kind of attitude, so beware! Learn about the top eSports prize pools to see where the motivation to perform comes from.
eSports Betting Tips by Game
The wealth of computer and console games that constitute the world of eSports cannot be put into words, but we didn't set out to do that anyway. The point we want to make is that the nitty-gritty details of every eSports betting advice would be strongly dependent on the game you are focused on.
The main reason for that is the betting lines for each game could be completely different due to the distinctive win conditions, format, scoring etc. . It's close to impossible to engulf everything that could be said about the mechanics of each individual game and the way to harness that with a sensible wagering strategy, but here is our best shot.
LoL eSports Betting Tips
The action does not flow so frenetically in your typical MOBA game. Our advice would be to stick with LoL or Dota 2 if you are new to this side of sports betting, the reason being the steady flow of the game. If you are wagering live, you'll be able to see the telltale signs of a match win for either side. In the game, there are different objectives and different roles that you need to see play out to get an idea of what the team strategy is.
The good news is that once you figure that out, you'll have a good base for your decision making in Map 2. The best League of Legends betting sites can give you good odds for whatever element of the match you may feel confident about guessing. After all, the action takes place on many levels; otherwise, this would not have been one of the most popular eSports games.
FIFA eSports Betting Tips
The FIFA video game series almost completely closed the gap between virtual sports and professional sports. The first of our FIFA eSports betting tips would be to not be overly confident that you can predict the outcome of a pro gamer meet just because you are a football fanatic. The game favours gamers who can multitask and are skilled with their fingers, not their feet.
So look past the teams and think about the actual players and their skillset when you wager. Even if that's not what you were expecting to hear, know that there are nice FIFA betting lines that help out level the field.
Fortnite eSports Betting Tips
Being a battle royale, Fortnite is rather unpredictable. The balance of power is bound to swing from one to the other extreme, which can make it hard to follow for the average bettor. If you are looking for practicable Fortnite eSports betting tips, here's one – leave this market to the more experienced punters. The bookies do have in mind the history of eSports, so maybe there will come the point in time when Fortnite will be a more bettor-friendly market.
CS:GO eSports Betting Tips
The tactical shooter CS:GO is steeped in history that the players know and love. More importantly, the key players and teams have been around for two decades now. If you do your research, you'll be able to grasp which teams to back and which not to. So here's a game where the major toehold you can use to climb to the top is looking at the history of the best clans. The extra effort will not go amiss. Meanwhile, the abundance of CS:GO betting sites will give you a lot more breathing room when you choose where to gamble.
Dota 2 eSports Betting Tips
Another MOBA game that came from humble beginnings to take over the world of professional gaming. At the risk of repeating ourselves, we will recommend that you are careful with the time of year you choose to bet on Dota 2 matches. Because the tournament prize pools fluctuate, you might be caught off-guard thinking that the favourites will perform, only to be proven wrong in the end.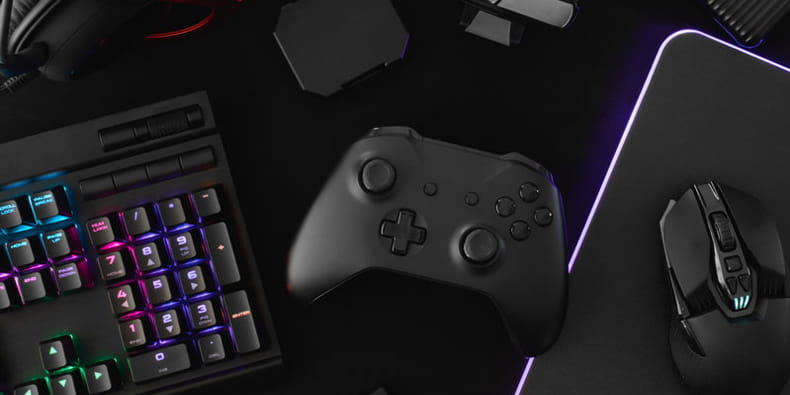 Don't learn this to your cost; pick a major tournament like the DPC SA or the DPC EEU, where the teams give it their all. The same rule applies to the most popular eSports games.
eSports Betting Tips for Different Wager Types
We can only call this a good guide if we walk you through the eSports betting lines available online. The characteristic gameplay of each individual game lends itself to different proposition bets. Those might only be accessible if you wager live. Even so, the bulk of the lines remains almost the same for all eSports. Shortly, we will get into more detail about what a world-class online sportsbook can offer in terms of eSports betting lines. Knowing your way around all the options can be your secret weapon against the bookie.
CS:GO Bet Types
As any first-person shooter, the CS:GO action is fast and furious, thus accomodating various wagers. This would be a great opportunity to put our eSports betting tips to good use because not every type of wager is for everyone. Some require an in-depth knowledge of the current form and capabilities of the two teams facing off, not to mention the element of luck.
| Betting Line | Difficulty |
| --- | --- |
| 🔪 Map 1 Kills | Easy |
| 🏇 Race to # Rounds | Moderate |
| 🏆 1st Half Winner/Map Winner | Hard |
| 🔫 Win Both Pistol Rounds and Win Map | Very Difficult |
Flukes can make everyone on the Twitch eSports stream go wild, but they certainly don't dictate the course of action. So, consider our advice regarding the difficulty of these popular CS:GO wager types when you reflect on your next move.
League of Legends Bet Types
No LoL eSports betting tips could be considered particularly useful if they are not tied up to the game-specific betting lines that exist online. We will do just that now. Unlike any other eSports market, this one is divided into several parts: Barons, Dragons, Towers, Inhibitors, and even more at some bookmakers.
| Betting Line | Difficulty |
| --- | --- |
| 🏆 Map Winner | Easy |
| 🪓 First to Slay Baron | Moderate |
| 🩸 First Blood | Hard |
| 🐉 Total Dragons | Very Difficult |
Judging by the picks of the two teams, you will be able to laser-focus one of the four sub-markets and increase your chances of success. For example, if you spot a character that's good at pushing towers, you'd know to go to the Towers sub-market. Following this line of thought is always contingent on players' level and stage of the tournament.
FIFA Bet Types
FIFA betting is a slippery slope to the sensible punter, but the majority of players place wagers on the events all the same. As we said a bit earlier, this is nothing like your normal football match. The format is shortened, and the balance of power swings back and forth quite unrealistically. But if you take it as a video game and bet carefully, things might pan out for you. Let's see some standard wager types for games from the FIFA series.
| Betting Line | Difficulty |
| --- | --- |
| 🏆 Match Winner | Easy |
| 🥇 Win First Half/Win Match | Moderate |
| ⚽ Goals Over/Under | Moderate |
| 🎉 First to Score | Difficult |
We marked 'Match Winner' as 'easy' because of how orthodox this wager type is. Not that it's easy to predict any sort of win when two professionals go at it. Remember to go with what your gut tells you more than what your real-life football mind tells you. Here, as in the regular football markets, you can think of the betting lines as pairs or bigger groups.
That means, if you have a clue about who the winner maybe, you might as well take a shot at the "Win First Half/Win Match" betting line. Goals Over/Under is a good wager if you don't have an opinion on who the winner will be, but then you probably shouldn't even be considering placing a bet.
FAQs
For as long as there are eSports, there will be free eSports betting tips. Be careful, though; usually, free advice is worth exactly what you paid for it. To beat that, we scoured the Internet searching for really popular questions in the community and then answered them. Here are the top five questions and our answers.