Early Life and Background
Erik Seidel was born in New York City on November 6, 1959. From a very young age, he showed a bright mind and a desire to compete with others. Seidel discovered games early and they were a challenge for him as school bored him. His first passion was backgammon. For young Seidel, the backgammon games were a source of additional income and he took a very serious approach to the game, analyzing the strategies to win. He dropped out of school to play backgammon professionally and earned enough of a reputation to be invited to the famous Mayfair Club in New York City at an age of 17 years. Seidel spent many hours playing at the club, which was frequented by fellows Dan Harrington and Howard Lederer. Here, he first discovered poker. The game became popular among his player friends and many of them turned to the new game. Seidel had to keep up with trends.
Seidel Gets into Poker
In the professional backgammon circuit, Seidel met poker pros Chip Reese and Stu Ungar, who were also passionate backgammon players. Ungar and Seidel immediately liked each other. Ungar took the young Seidel under his wing and taught him the strategy behind poker. The first time Seidel was really exposed to poker was a night at the Stardust casino when he sat behind Ungar and watched him play.
"He would show me what hands he bluff and stuff like that. It was an exciting thing for me just to be around poker players as good as he was." Eric Seidel
Seidel was intrigued and attracted by Ungar's play. When it came to his turn, Seidel invested $2 and won $50! A promising beginning for a future star. Seidel bought a book by professional poker player David Sklansky, leaf through it and was ready to play. In the next few years, Seidel continued to play poker and backgammon. At this time, Seidel already had a family and increasing responsibilities. So, he became a trader on Wall Street, but the crash in 1987 sent him back to the Mayfair Club. He decided to turn his full attention to poker and to become the best player he could be.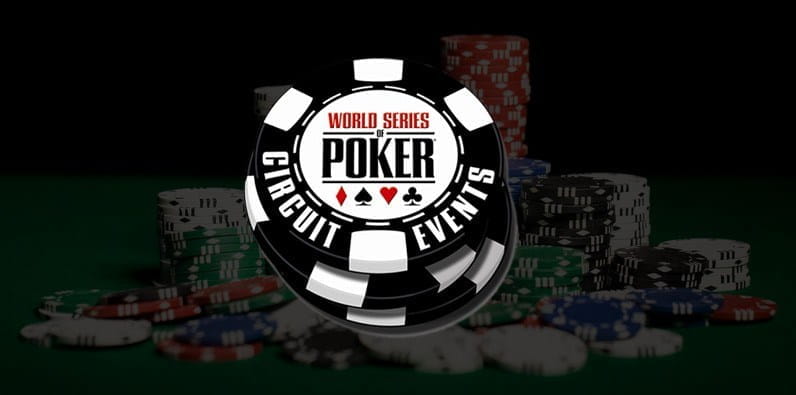 Poker Career and Wins
Tournament poker is considered by many people to be a young men's game as many of the best players are in their 20s or 30s. Seidel is now 59 years old but is still considered one of the best poker players. Let's have a look at his professional achievements.
In 1988, Seidel decided to compete for the first time for the World Series of Poker (WSOP) Main Event title. He was runner-up to legendary Johnny Chan and although he failed to take the trophy, his final hand with Chan was featured in the 1998 movie Rounders, which make this matchup an all-time classic.
Seidel won his first WSOP bracelet in 1992. He became a professional poker player in 1995 when he and his family moved to Las Vegas. During his career, he has won eight bracelets in five different games. His WSOP titles are in the 1992 Limit Hold'em, 1993 Omaha Eight-or-Better, 1994 Limit Hold'em, 1998 Deuce to Seven Draw, 2001 No Limit Hold'em, 2003 Pot Limit Omaha, 2005 No Limit Hold'em, and 2007 World Championship No Limit Deuce to Seven Draw Lowball. There are only five players in the history of the WSOP that have won more bracelets than Seidel: Phil Hellmuth, Doyle Brunson, Johnny Chan, Johnny Moss and Phil Ivey.
In 2008, Seidel won the World Poker Tour (WPT) Foxwoods Poker Classic, earning nearly $1 million. In 2011, Siedel almost won his second WPT title at the Hollywood Open, finishing as the runner-up and winning $ 155,103. In 2015, Seidel won the European Poker Tour Grand Final €100,000 Super High Roller in Monte Carlo, pocketing €2 million. The biggest cash of his career came in 2011, after the victory in the $100,000 Aussie Millions Super High Roller, when he won $2.5 million. In 2010, Seidel was included into the Poker Hall of Fame For all his achievements.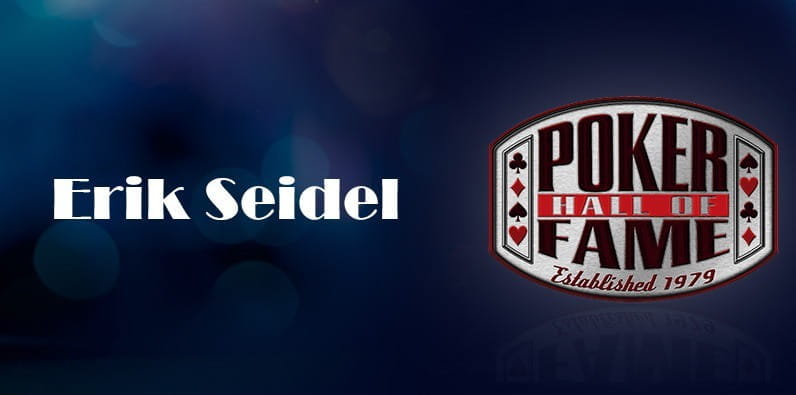 Career Earnings
During his long poker career, Seidel has made tournament winnings of some $35 million, of which $ 5.3 million have been won at the WSOP and $4.2 million – at the World Poker Tour. His 101 WSOP cashes rank him second all-time, behind only Daniel Negreanu. Seidel has won more than $5 million in poker earnings in 2011, 2015 and 2016. As of January 2017, no other player has made over $5 million in a year more than once. In fact, he has recorded a six-figure score nearly every year from 2001 through 2017, only failing to do so in 2006. Seidel ranked 28 on the Global Poker Index in January 2016. He was number 1 for a total of 15 weeks in 2011.
Rounders, Lucky You and All In films
In addition to his poker career, Seidel has appeared several times in films about poker. As we already mentioned, for the first time Seidel appeared in the 1998 cult-classic poker film Rounders, which showed his final hand with Johnny Chan. It is a drama film about the underground world of high-stakes poker, directed by John Dahl and starring Matt Damon and Edward Norton. The story tells about two friends who need to win at high-stakes poker to pay off a large debt.
Seidel also worked on Lucky You. It is a 2007 drama film directed by Curtis Hanson, and starring Eric Bana, Drew Barrymore and Robert Duvall. The plot is about a hotshot poker player who tries to win a tournament in Las Vegas but is fighting a losing battle with his personal problems. Seidel featured in the film along with many other actual poker pros in scenes from real tournaments in Vegas.
You can also see Seidel in the 2006 drama film All In, which is directed by Nick Vallelonga and is starring Dominique Swain, Michael Madsen and Louis Gossegg Jr. The film is about six medical students with unique talents who pool their resources to win the World Series of Poker.
Erik Seidel's Personality
Erik Seidel, also known as Sly or Seiborg, is an oddball in poker. In a world of showiness, glamour and ego, Seidel remains very modest and quiet. He has earned some $35 million in tournament earnings and is one of the most successful players of all time with eight World Series of Poker bracelets. He is bright and modest and looks more like a science professor than a poker star. American pro poker player Barry Greenstein said that when he approached Erik to congratulate him after he won the Limit Hold'em bracelet in 1994, Erik thanked him and modestly replied:
"With the cards I held, it would have been embarrassing not to win." Erik Seidel
Although he is passionate about poker, Erik enjoys spending his time with his family – he has a wife and two daughters. He also likes playing tennis, watching movies, and listening to music. So, away from the poker tables, he is a regular guy with a quiet and regular life.