What is a Cryptocurrency?
We kick off with the obvious question: what is a cryptocurrency? Essentially, it is a currency that is used digitally or virtually. This means that you don't have physical cash or coins in your wallet, but you still have something that is equivalent to money. The reason why it is called cryptocurrency is that it is based on a system called cryptography. We won't go into detail about this system; all you need to know at this stage is that your cryptocurrency is as valid as a gold nugget in your pocket.
Inner Workings of Cryptocurrency
Cryptocurrencies are designed to be safe and secure. They have been created to take out third parties such as central banks. They work on a system of transactions. Certain 'miners' are involved in checking the transactions to see that there are no double entries or other malicious activities. This means that for each payment you make, only one transaction is recorded. This omits the problems of fraud and money laundering. In addition, because there are no third parties, such as banks or political influence behind it, the chances of political interference are nil and therefore your funds are as secure as they possibly can be. The system has been designed in such a way that it is a peer-to-peer network that double-checks each entry and does not allow for a transaction if all the parties involved do not agree. The most essential tool that will give you the access to your funds and ability to manage them is the cryptocurrency wallet, which we covered in a different article.
The Most Famous Cryptocurrency
Although there are several cryptocurrencies on the market today, Bitcoin is the cryptocurrency which has gained the most attention and is by far the most famous. It was created by a group under the pseudonym, Satoshi Nakamoto. Although the roots of this cryptocurrency are veiled in mystery it is no wonder why it is the top dog of the crypto world. The prices of a single Bitcoin have the ability to rise to tens of thousands of pounds, euros or dollars. It is the most desirable digital currency and it paved the way for all other alternative coins and projects that allowed this market to flourish.
Other Famous Cryptocurrencies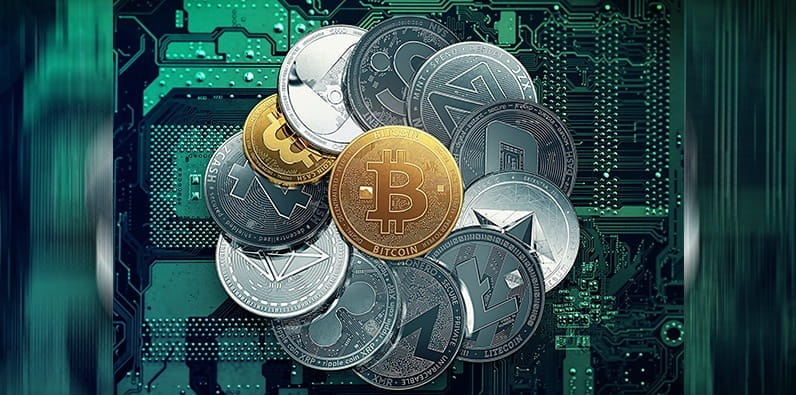 Other popular cryptocurrencies on the market today are Ethereum, Ripple, Litecoin, Bitcoin Cash, Bitcoin SV, Dash, and Cardano as well as many others, which we can not list right now in order to keep the article shorter. Each different altcoin project has its own unique twist on the blockchain technology, while some even don't use it in order to bring innovation to the market. In the coming sections, we would like to mention a few of the more popular alternative cryptocurrencies, as well as give you some insight into their goals and project ideas.
Ethereum is a "Turing-complete programmable currency that lets developers build different distributed apps and technologies that wouldn't work with Bitcoin," while Ripple doesn't use a Blockchain in order to reach a "network-wide consensus for transactions." Rather, it implements an iterative consensus process that makes it faster than Bitcoin, but also one which makes it vulnerable to attacks from hackers. Next, we have Bitcoin Cash. This is an outgrowth of Bitcoin, which has only existed for several months, but which has already climbed up to the list of top five cryptocurrencies in terms of market capitalisation. Then we have NEM which uses Proof of Importance rather than a Proof of Work algorithm. It requires users to already have in their possession a certain amount of coins in order to get new ones. The way it works is that it tracks transactions to "determine how important a particular user is to the overall NEM network."
Litecoin is a cryptocurrency which is also an outgrowth of Bitcoin. Its unique selling point is that it can generate blocks four times faster and have four times the maximum number of coins at 84 million. It was created with the aim of being a 'digital silver' instead of Bitcoin's 'digital gold'. The next cryptocurrency we talk about is IOTA. It has completely removed 'dedicated miners from the process'. Next, there is NEO which is a "smart contract network that allows for all kinds of financial contracts and third-party distributed apps to be developed on top of it." Similar in goals to Ethereum, it was developed in China.
Dash is a two-tier network, and in the first tier, the miners secure the network and record transaction. In the second tier, which consists of 'masternodes', these relay transactions and enables InstantSend and PrivateSend types of transactions. InstantSend is much faster than Bitcoin, while PrivateSend is anonymous. We then move on to Otum, which is a merger of Bitcoin's and Ethereum's technologies. Monero is a cryptocurrency with "private transactions capabilities and one of the most active communities." It has open and privacy-focused ideals. Finally, there is Ethereum Classic, which is an original version of Ethereum.
What Can You Do with a Cryptocurrency?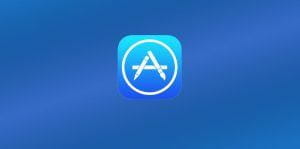 There are several things you can do with a cryptocurrency. The first of these is that you can buy goods. For instance, the Apple app store accepts 10 forms of cryptocurrencies for payments. In addition, many hotels, shops, restaurants, flights, jewellery, apps, computer parts accept cryptocurrency payments, and you can even pay for a college degree. Apart from buying goods, you can also invest your cryptocurrencies. The possibilities increase with time as more uses for the digital currency are found.
However, keep in mind that these are high-risk investments as their market value fluctuates rapidly. In addition to this, you need to keep in mind that they may be outlawed in some jurisdictions (as is the current situation with Russia which is contemplating outlawing Bitcoin). A third thing you can do with a cryptocurrency is to become a miner. These are the 'virtual bookkeepers' of the online cryptocurrency network. They solve "complicated cryptographic puzzles, which is necessary to confirm a transaction and record it in a distributed public ledger called the Blockchain." The next thing you can do with Bitcoin if you are a business is to accept it as a payment for your goods or services. Potential new customers may wish to pay you using Bitcoin and it would be in your best interest to make provision for this currency as interest in it has never been higher and the likelihood of its value increasing is high. Finally, and on the topic of today's blog, you can also use Bitcoin at some online casinos to start your gaming experience.
Advantages of Cryptocurrencies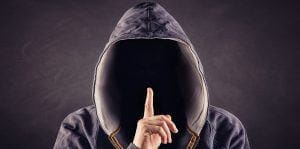 Cryptocurrencies are gaining in popularity because they are ultra-private, anonymous, and fast. This means that you can use this form of payment at an online casino and have a quality payments experience. You don't have to worry about the payment being processed through a third-party such as a bank, for example, which means processing times are fast and private. In addition, the fees that are given out to the miners, which process the transactions, are pretty much negligible compared to what a third-party financial service provider will charge you.
Casinos That Accept Bitcoin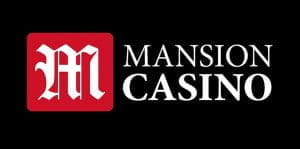 So far, few casinos in the UK are offering Bitcoin as a method of payment. However, that doesn't mean that there are no casinos offering this option. Mansion Casino, for example, is one such online operator which accepts trades in Bitcoin. This means you can make your deposit using Bitcoin and your withdrawals, too, without the fear that you'll be losing out on your cash or have your privacy affected in some way. Now, let's take a look at Mansion's welcome bonus. It is ranked at number two on the top 10 list of casinos in the UK with a 4.83-star rating out of five stars. If you are not a fan of the brand we compiled a special list of the best Bitcoin casino sites for UK. It offers yers a match up bonus on up to £500 and 10% in cashback. You can enjoy a wide range of RNG games (294 to be exact), 161 mobile games on your phone, as well as 30 live dealer tables. Furthermore, there are also some great gambling sites with Pay by Phone bill which can serve as great Bitcoin payment alternatives if you look for more diversity in the financial department.
FAQ About Cryptocurrencies
In this section, we would like to showcase to you the most popular queries that people have towards cryptocurrencies and their role. With the entries we have listed below, you will increase your knowledge even further and also help you find information easier. So without any further wait, here are the most frequently asked questions: