Rules of Credit Card Roulette – Quick and Easy
The rules of credit card roulette are artfully designed in such a way so as to have one of the participants elected as the sacrificial lamb. That's right, unlike chipping in, the loser pays for everyone else. You might be wondering how the selection process is conducted? There are two common variations that we are aware of.
The first and more widely practised variation requires that the waiter or waitress is asked for assistance. That may be anyone that doesn't have a stake in the game. After everyone hands their credit card, the cards are fanned out in front of the person that isn't taking part in the game. The selector randomly draws one of the cards. This is the card that will, in turn, be charged.
In the second variant of the game, the selector pulls one card at a time from a pile (or a hat) until there's only one card left. The remaining card's owner is the one who pays the bill. Again, the loser is selected randomly, but the method itself builds up suspense before the culmination. You and your friends or colleagues will be in for a real nail-biter should you choose to commit to this variation of the game. Truth be said, the feeling of gambling at the best place to play online roulette can hardly be compared to anything else. We have a lot more to add to that statement, and we already did in our dedicated roulette page – go check it out.
Credit Card Roulette App – Technology
This looks like the right moment to discuss what the alternatives are when no selector can be found. Because it's so important that everyone is treated even-handedly, you must be sure that the person or thing choosing is unbiased. For example, a software-driven by a random number generator will be perfect for that purpose. The best credit card casino alternatives for UK are no strangers to such software.
Well, we have good news – there's an abundance of both fancy and minimalistic credit card roulette apps. You can take your pick from applications that run on iOS or such that are coded out to run on Android – the choice is entirely yours. Not to mention, those do just fine when figuring out whose turn it is to take out the trash or other dirty jobs of the same sort that no one would do of their own accord.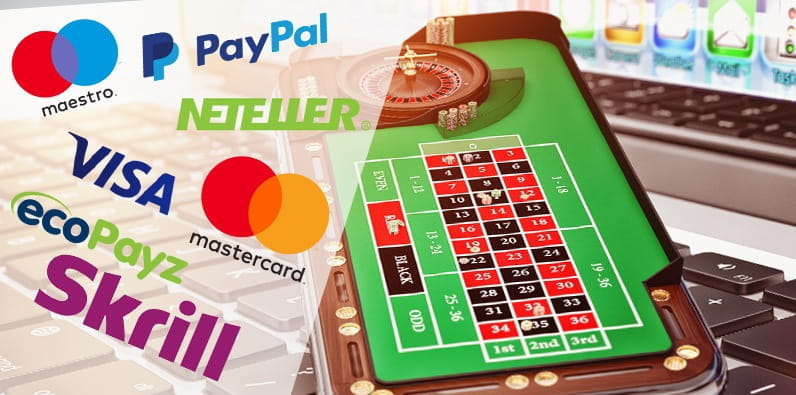 On a side note – though there's not much to how those apps function, you still ought to go through the settings and make sure that everything is decided in an unbiased manner. There is the possibility that some of the software you can find online could be manipulated by the user whose device is used. If you don't want to be had by someone dishonest, do your due diligence checks beforehand – this is the best way to avoid situations where the outcome is fixed.
Should You Be Playing Credit Card Roulette
We guess that's what it really boils down to. The question is, are you a risk-averse person or not? The type that has high-risk tolerance. Maybe it's the other way around? It's also true that taking a flyer together with your teammates helps tighten bonds of cooperation and mutual respect. It's a fantastic ice-breaker too. If you're just starting and want to impress the people you work or hang out with, it's no biggie if you end up treating them. On the other hand, refusing to participate will quickly have you labelled as dull or " party-breaker " at the very least. Here are some measures you can take if losing is really not an option for you.
Play with more people for a smaller chance to be picked.
Use a card or a plan that grants reimbursement/discount for the venue you're eating at
Select a cheaper restaurant
Show class even if you're losing. Remember the point of it all is to socialize.
You can't stay indifferent to your weekly, or even monthly budget. You are free to leave the reasons we pointed out earlier aside if, in your estimation, losing at credit card roulette can put a dent in your savings. The prospect of impressing your colleagues looks much less attractive (and rightly so) when the integrity of your budget is on the line. Taking a flyer should be a somewhat fun activity or at least not stress-inducing. In the case that you can't guarantee it will be that way, we strongly recommend you play it safe and not take unnecessary risks.
How to Play Credit Card Roulette Game
Here we are not copping out of our obligations as gambling advisors. Below, we laid out what seems to be a good strategy to follow when you want to mitigate the risk while not taking away from the charm of the game. After all, this is practical advice from people with many games under their belt. Unlike the dice controlling techniques for craps, we assure you those tips actually will make a difference. If you think about it, you'll see that they really make sense.
Choose Lunch Breaks Over Dinners
The lunch break takes place between the morning and evening working hours, which means that you and the other participants will be pressed for time. This makes it highly unlikely that someone will order abnormal quantities of food. Unless there's a competitive eater in disguise among your peers, the bill, more often than not, won't exceed your comfort range.
Pick the Right Time to Play
Choose a time of the day when you and your companions will have a meagre appetite. This will keep the ordered dishes to a minimum and, in turn, result in a smaller bill to pay. For instance, right after someone has treated the whole office with sweets. Keep an eye on the eating habits of your potential competitors in the game of credit card roulette, and you will minimise the risk.
Stay Away from Playing Against Notorious Eaters
That one is self-explanatory but still worth pointing out. You don't want to be competing against people with ravening appetite. Winning or losing is actually measured in whose food you're paying for. If you contributed the most to the size of the bill, all of a sudden, paying for it seems justified. For the same reason, you want to avoid being outeaten by the people you're competing against.
Eat at Your Heart's Content – Go Big or Go Home
To the point we made in the previous paragraph, you're better off upping the stakes regardless of the final outcome. That means ordering expensive food and trying to get as much down the hatch as possible. If you're going down, let it be in style. But really, you'll be much less regretful knowing that a big part of the bill consists of your own expenses. At the same time, if you happen to win – that will be a very nice roulette bonus
Choose a Credit Card That Doesn't Stand Out
Maybe if you didn't wear the red, flashy t-shirt, the teacher wouldn't have picked you to recite in front of the class? The best way of making something "invisible" is to make it so that it blends in well. In the case of credit cards, you want to pick one that's as bland as possible for the selection process. Now isn't the time to shine nor to flex your golden credit card. Let someone else make that fatal mistake.
Is Playing Credit Card Roulette Worth It? – The Verdict
With the help of common sense and the tips we introduced in the previous few paragraphs, your chances of playing credit card roulette responsively, therefore having wholesome fun with friends and colleagues will increase drastically. On that note, it would be, more often than not, worth it to take a gamble as long as the range of financial damage is limited to paying for a meal or two