Why Is Gambling Taboo in Some Cultures?
You should know what does a gambling taboo mean, in the first place. Simply put, it is like a prohibition of one gambling activity or another, which is usually based on the cultural restrictions in a specific country or area. For instance, some people may avoid going to a land-based casino because they have gambling taboos such as the association to debt. Others may have a gambling taboo by linking it to addiction and other sins. In broader terms, there are many gambling superstitions and taboos which are based on the cultural habits in a specific country. By the way, we tend to believe that superstitions never help, while online casino promotions definitely do. But back to the topic… these cultural habits may include and not only: Islam prohibitions, illegal forms of gambling, bad previous experience, unfair game results, lack of good luck, etc. Here is a list of all the reasons why is gambling taboo in some countries:
Gambling is only for the wealthiest.
Gambling is often linked with addiction, debt, and other problems.
The dealer always wins because there is an unfair casino edge.
The casinos are visited by lazy, bored, inactive, and naive players.
The games of chance are fake because they are manipulated.
You have to wash your hands and change your clothes before gambling.
Now when you know why gambling can be a taboo, let's see why it really is in some cultures and countries! You will find a lot of these reasons explained in the topics with countries below but keep in mind that, usually, the gambling taboos are not restricted by frontiers. They are bounded only by people's perceptions, believes and culture.
Countries Where Gambling Is Taboo
Although the taboos and the superstitions know no bounds, we can distinguish five main groups of countries where gambling is taboo. The UK is not among these countries, thanks to the excellent regulation of British online casino operators. Without further delay, let's get started from the countries where you can easily get rich when you win big because you don't have to pay tax on your winnings.
Countries with No Tax on Gambling Winnings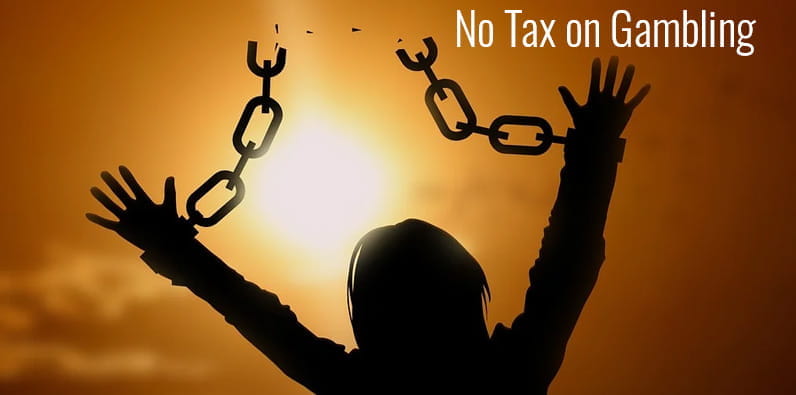 Gambling is a good source of tax for many countries around the world but there are a few of them where there is either a very low or no tax at all. If a player wins a huge jackpot – he can get it in one go without leaving some 5%, 10% or more percentage of his gambling winnings for the country. So, if one of your greatest gambling taboos is to avoid being 'charged by the country', you may want to play in countries where the players do not pay taxes on their gambling winnings.
Such popular gambling tax-free countries are Italy, Austria, Belgium, Ireland, Luxemburg and Malta among others. There, the casino operators and the bookmakers pay either a small tax on all the bets placed by their clients, or a licence fee. Either way, these countries do not charge the players with a gambling tax on their winnings. Some may say that it is not so easy and that, for example, it does not always happen like in the popular gambling movies – 'you go in a casino, place a bet, win big and get rich fast'. The truth is that it all depends on how lucky you get. If you get very lucky, then you would like to play in such countries with no tax on gambling winnings! This gambling taboo certainly plays a role when the professional gamblers select a country where to play.
That being said, here is another popular gambling taboo: 'Can you make a living from gambling?'. Of course, you can, but it would not be only enough to get lucky. You should also consider the conditions od the country where you are playing among many other important factors. It is not a wonder that some of the world's wealthiest gamblers choose to follow their American dream in countries with no tax on gambling winnings.
Countries with No Online Gambling Laws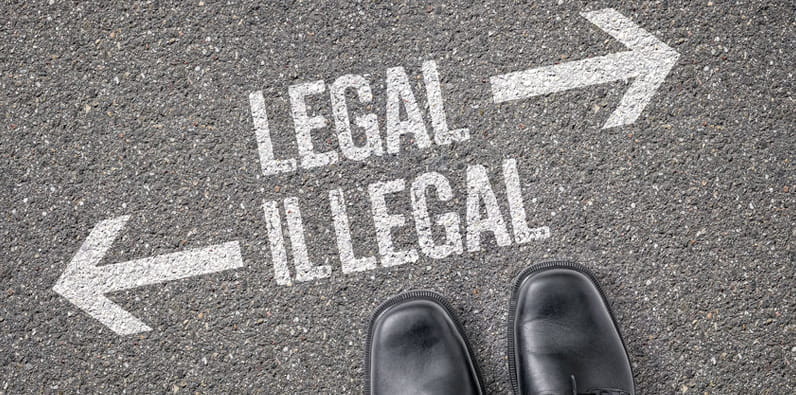 Next up: we will talk about the countries where it is illegal to gamble because there are neither gambling laws nor regulatory authorities. It comes down to countries like the Philippines, Japan or Kazakhstan. India is another country where gambling is taboo. There, it is banned throughout the country, except for the states of Goa and Sikkim. Players avoid visiting these countries because they often have gambling superstitions and taboos connected with, for example, money laundering concerns or thinking that the casinos are places where criminals go.
Yet, there are a few available options if you want to gamble from any of these countries with no gambling laws. For instance, you can always play at international casinos sites in Japan, as long as you choose a safe and regulated operator by trustworthy organisations. Online gambling is the best choice if you want to play from countries where other forms of gambling are forbidden or not regulated. You can do so in India as well. The legal online gamblign in India allows this activity only in certain states, although the best offshore online casinos always allow you to place your bets from this country.
Although the numerous gambling taboos linked to online casinos, you can be sure that the international operators are very reliable. Their games are tested for the randomness of the results, so all the players can play with fair conditions and without having the gambling taboo that a game is being manipulated. The trustworthy online operators also allow only players according to the different gambling age around the world and they offer various self-exclusion and bet limitation among other socially responsible initiatives.
Where Is Gambling Forbidden in the Bible?
According to the Bible, Jesus said very little things about gambling and that's why it is not strictly forbidden for the Christian countries. However, gambling is a sin according to the Bible! Jesus only warned us about the sins and the temptations that could arise from gambling. If you still don't know why is gambling a taboo in many Christian countries and still, why it is not legally banned, here is the reason: the Bible warns that there is a danger that people can become addicted to the love of money.
Why Gambling Is Forbidden in Islam?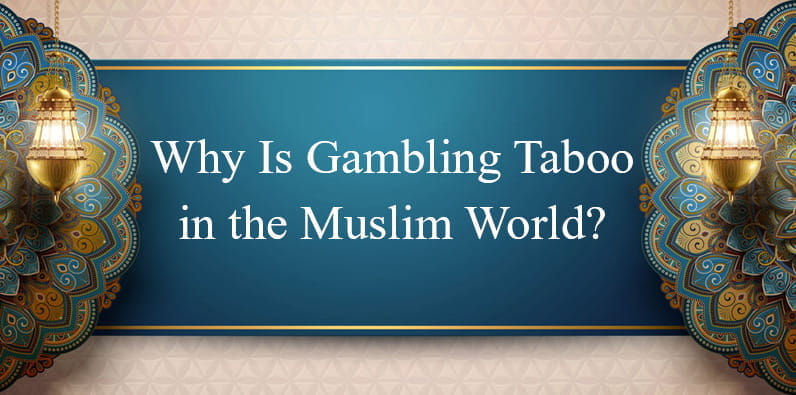 Gambling is completely forbidden for the Muslim world and, therefore, there are a lot of gambling taboos and superstitions for the Islamic countries. The religious views of the people from these regions explicitly condemn gambling in all its forms because it is considered a sin to the family and as a danger to society. Of course, you may always find people who wonder why gambling is forbidden in Islam. Here is the main reason: gambling is forbidden in the Koran and it should not be practised by any Muslim!
For example, the UAE and Qatar are countries where gambling is forbidden in Islam. There are gambling taboos even in countries with a mixt religion such as Brunei, and even in Lebanon where it is almost 50% Islam and 50% Christianity. However, visitors of some countries with Islam can play safely at offshore gambling sites. The top Lebanese casino sites are such a nice example where you can avoid the local religious prohibitions and gambling regulations, and yet, to enjoy your favourite pastime at the same time.
Why Gambling Is Taboo in China?
There are a lot of Chinese gambling superstitions as well. All forms of gambling are officially considered illegal under Chinese law and, yet, everyone knows something impressive about Macau! One of the biggest gambling taboos in China is based on the Feng Shui which might be either positive or negative energy, and that players can turn into their advantage. For the Chinese gamblers, this invisible energy is something like a synonym of 'luck'. They often choose the place from where they enter a casino, sports or lounge bar, for example. The gamblers who master Fung Shui also believe in numerology, invisible gambling spirits, or even in the washing of hands before placing a bet as a way to enhance the luck.
Conclusion: List of Countries Which Ban Gambling
Of course, gambling taboos and superstitions are a common thing around the world. It is not necessary for gambling to be illegal or completely banned in a specific country to be considered taboo. By contrast, people have plenty of gambling taboos and, despite that, they continue to challenge their luck in casinos and sportsbooks. As a conclusion, we made an overview of the most popular countries where gambling is taboo and which we already discussed in the post. Here is the list:
Austria
Belgium
Brunei
China
India
Ireland
Italy
Japan
Kazakhstan
Lebanon
Luxemburg
Philippines
Qatar
United Arab Emirates
Countries with Gambling Taboos: FAQ
You may wonder in how many places around the world you can find gambling taboos. That's why the above list can never be complete but it gives you more details about what to expect if you plan a trip to any of these countries. Last but not least, check out this short FAQ section which can give you further insight into why is gambling taboo!