Basics of Counter Strike Global Offensive
One can easily argue that CS:GO is the oldest eSport out there. This game dates back to 1999 when it had its humble beginning as a Half-Life mod. The premise of the game was simple – there are Terrorists who want to plan a bomb and Counter-Terrorists to stop them. The gunplay was simple but difficult to master. This was the main appeal of CS. Being able to pick up the game immediately and then spending countless hours perfecting your skills.
The simplicity of the concept also makes Counter Strike the easiest eSport to get into as a viewer. Other competitive titles, including shooters, have too many mechanics and gameplay features for a new player to grasp at first. For example, Overwatch has dozens of champions, each with their own unique set of abilities. Rainbow Six Siege features operators who, while not as complex as Overwatch heroes, still demand some knowledge on the viewer's behalf.
By comparison, CS:GO puts you in a 5v5 match where the players' primary goal is to kill each other. Anyone can follow that, no matter how little they know about the game. What's more, the map design is just as simplistic. If you are a casual viewer, you can quickly learn the layout and understand where each player is at any point of the match.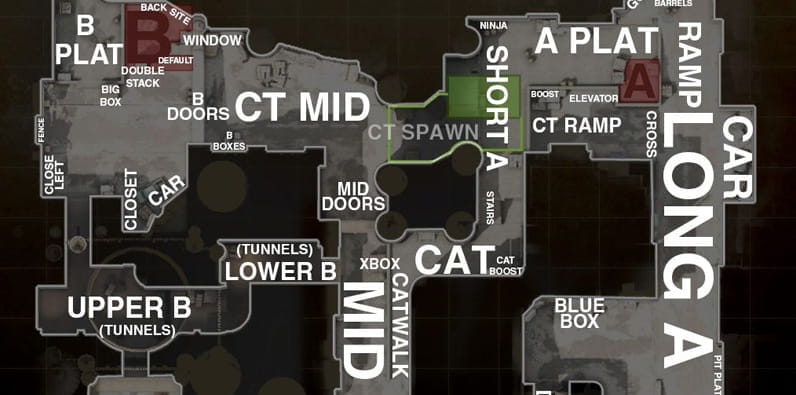 These basic components make Counter Strike the all-time favourite it is, but there is much more depth to this shooter. Both viewers and players come for the simple concept, but those who stay do so for the incredibly high skill cap and the amazing team play. Watching professional CS is mesmerising and seeing pro players perform amazing feats is like nothing else out there. Naturally, viewers want to place bets on these events. As a result, a strong betting scene has emerged and it's growing every year. If you too want to place a bet on CS:GO matches, feel free to consult our guide related to the best esports websites.
Community vs Corporate
The viewers' experience is important, but it only covers one aspect behind CS:GO's success. The professional scene is much more diverse and independent than other eSports. Take Riot's League of Legends pro leagues, for example. All of the major pro tournaments and leagues are organised by the company. The whole thing is controlled from the group up and Riot has influence over all parts of the scene. For purely organisational purposes, this is great, but the game is only as popular as the effort Riot puts in.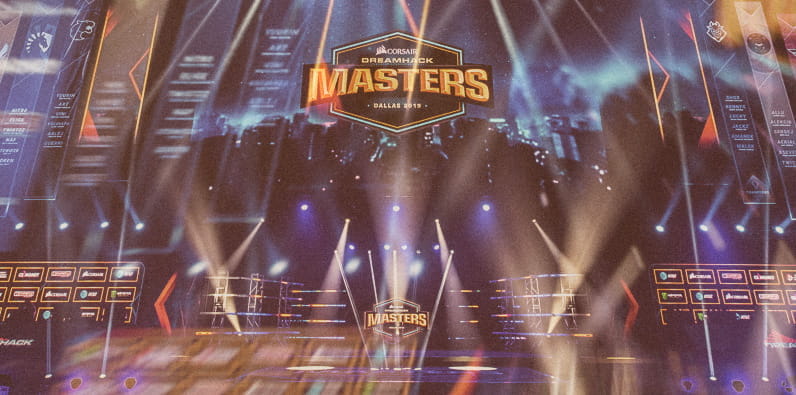 Counter Strike Global Offensive, on the other hand, is fully backed by the community. The first tournaments were formed by players who wanted to compete against each other. As the pro scene developed, multiple tournament organisers stepped in and made it something serious. Since several companies are involved at any time, we as viewers have dozens of events to look forward to each month. You can watch your favourite team compete all year round, rather than only during the regular season.
This gives CS:GO a foundation that no other eSport can match. Multiple generations of fans have grown up watching pro CS, with more to follow. With a fan base as dedicated as the CS one, you can count on the fact that Counter Strike isn't going away any time soon.
Counter-Strike Global Offensive Ranks and System
Looking at the current top teams, you might think that it is an exclusive club featuring only the top organisations. That may be true for other eSports, but CS:GO offers any team the opportunity to make it big, no matter their funding or the lack thereof. That being said, the ranked system of CS:GO is a bit of a mess.
The official matchmaking system has long been regarded as inferior by the community. On the surface, it looks perfectly well. There are 18 different Counter Strike Global Offensive ranks, from Silver 1 to Global Elite. Each corresponds to a specific degree of skill and supposedly, allows for the easy classification of players. Naturally, most players are found in the lower ranks, while the upper ones are reserved for the top tier. The distribution of ranks is assumed as follows:
| Rank | Percentage of Players |
| --- | --- |
| Silver 1 | 3.9% |
| Silver 2 | 4% |
| Silver 3 | 4.25% |
| Silver 4 | 5.22% |
| Silver Elite | 6.50% |
| Silver Elite Master | 7.52% |
| Gold Nova 1 | 8.55% |
| Gold Nova 2 | 8.89% |
| Gold Nova 3 | 8.90% |
| Gold Nova Master | 8.38% |
| Master Guardian 1 | 7.67% |
| Master Guardian 2 | 6.55% |
| Master Guardian Elite | 5.42% |
| Distinguished Master Guardian | 4.22% |
| Legendary Eagle | 3.26% |
| Legendary Eagle Master | 3.26% |
| Supreme Master First Class | 2.63% |
| Global Elite | 0.70% |
As you can see, it is a detailed and complex system, with the coveted Global Elite being the goal of millions. Players will spend countless hours grinding out matches, hoping to climb higher in the ranks. This is where the flaws of official matchmaking become apparent.
Counter-Strike Global Offensive Review – Issues and Concerns
Valve is notorious for refusing to implement certain features in the official servers. For one, Counter – Strike Global Offensive hacks are incredibly easy to obtain and install. While cheaters get banned in the long run, a long time may pass between installing the hack and getting banned. During all of this, regular players suffer and end up getting penalised by a system that doesn't affect cheaters.
Another issue is of a more technical nature. Official Valve servers are only 64-tick, rather than the desired 128-tick. Basically, this refers to the frequency at which the server updates itself per second. Effectively, the higher the tick rate, the more accurate and smooth the gameplay will be. Granted, this does put some extra requirements on both the server and the players, but it is needed for optimal play.
These two are considered the most important issues in modern-day CS:GO. So far, Valve has taken small steps to combat cheating, though the effectiveness of these measures has been unimpressive. On the other hand, 128-tick servers are still nowhere in sight, to the detriment of competitive integrity.
Matchmaking Problems Solved
Yet despite these issues, the community has found workarounds. Enter FACEIT. This alternative matchmaking service gained prominence after the failures of the official servers. The FACEIT Anticheat system is by far one of the more robust out there. It actively scans for hacks on each player's computer and instantly bans anyone trying to cheat. 128-bit servers are also another key feature, allowing pros to play at their pique form.
Aside from solving these two high importance issues, FACEIT also brings some new quality-of-life features to competitive CS. Map and server voting is done before each match. This way, players get to decide the map for themselves, rather than being assigned a random one. Furthermore, being able to choose a server eliminates lag as much as possible.
With all of this, it is not difficult to see how FACEIT has become as popular as it is. It is now common practice for online events to be played on the FACEIT platform. FACEIT represents the community's love for Counter Strike Global Offensive and their attempts to make the game as good as it can be.
The FACEIT Pro League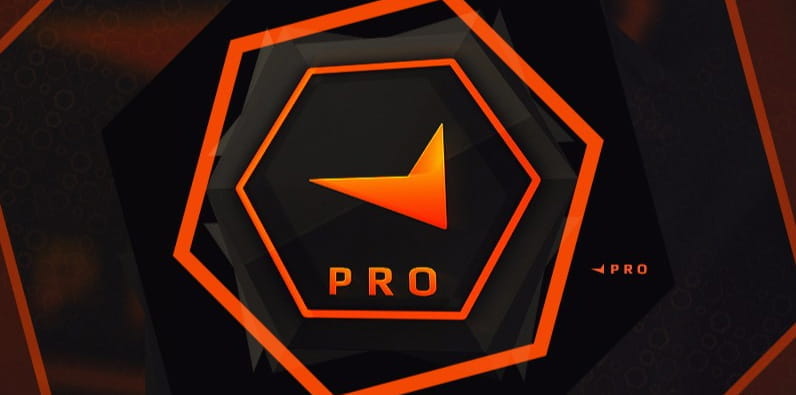 The FACEIT Pro League, commonly abbreviated as FPL, is a monthly affair. It pits many pro players against each other in solo queue. It has them compete for the top spot each month, with a prize pool of $20,000 split between the top 15. It gives established and new players to the opportunity to showcase their talent and skills. This is vital for any aspiring competitor who wants to be picked up by a large team and FPL is the perfect place to gain some clout.
CS:GO Pro Scene Viewership and Events
When it comes to the viewer's experience, CS:GO is one of the top eSports out there. Whenever there is a Major Tournament, viewership numbers skyrocket. Major events draw in millions of viewers all over the globe. The numbers have been on the rise of years and the trend looks to continue into 2020 and 2021. It is not uncommon for the Grand Final match to be watched by more than 1 million people worldwide. That does not even take into account all the fans that have tuned in over the course of the event.
| Event | Pique Viewers |
| --- | --- |
| IEM Katowice Major 2019 | 1,194,978 |
| FACEIT London Major London 2018 | 1,084,126 |
| ELEAGUE Major 2018 | 1,342,197 |
Sponsorships and Betting Industry Support
Naturally, CS:GO's popularity also pulls in sponsorships, brand deals and more. Some big names have entered the eSports scene. Online sportsbooks have taken a proactive approach to promote eSports betting. Nowadays, you will find many large teams sponsored by the likes of Unibet, GG.bet, VBet, and others.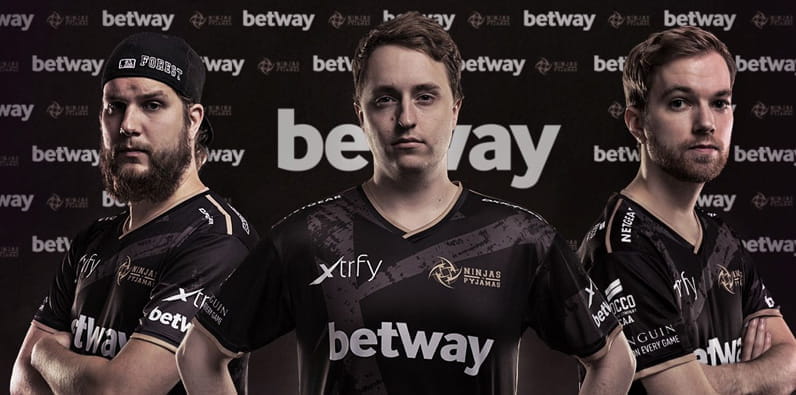 For instance, Ninjas in Pyjamas have long been sponsored by Betway. Of course, Betway is not the only sportsbook involved in professional Counter Strike. There are plenty of them out there and you can read up our list of the best sports betting sites.
The development of eSports betting brings in much-needed money into the scene and interest in placing wagers on CS:GO matches has consistently increased over the last five years. Other non-connected entities have also lent their legitimacy to the scene. The sponsorship of Astralis by Audi is among the more notable ones.
With so much money poured into eSports, fans are getting the time of their lives. We have never before enjoyed such high-quality competitive gaming. CS:GO is able to match all of the major eSports tournaments and new events are in making constantly. Every year we are reaching new milestones and much of that is off the back of Counter Strike Global Offensive.
FAQ about Competitive Counter Strike
The Counter-Strike Global Offensive pro scene is large and diverse. The information we outlined above may be informative, but it doesn't portray the whole picture. Below, we have included some common questions about the esports nature of CS:GO with the idea of helping you understand the situation better.