This blog post concerns mainly players from Colorado, but if you want to learn more about playing from the US in general, make sure to also check our guide to online casinos that accept US players. Furthermore, we have articles about other countries as well. For example, we not only have a guide to the best online gambling sites in the USA but also one for the best online gambling sites in the UK.
Brief History Lesson
The USA has been pretty familiar with the whole casino scene for quite some time now. Interestingly enough, it was exactly in Colorado, where the 1st American brick-and-mortar casino opened its doors back in 1822. It was a short-lived story there as it was quickly made illegal throughout the West, a big shoutout for which goes to the puritan movement.
The first signs of hope came much later. Barely in 1950 racing was legalized and the locals were able to bet on horse and greyhound races, the latter of which has been banned as of 2014. Anyway, it took until 1991 for casino gambling to become legal in the state. It did come with a few limitations, though. Such were placed on the bets, age, and most notably, on location.
To this day, only 3 cities are allowed to open gambling venues for punters. These are Black Hawk, Cripple Creek, and Central City. With the hope to bring some life back to the old and decaying mining towns, a gambling permit was also extended to two Native American Indian Casinos. One in Ignacio and one in Towaoc.
Both of these operate under different gambling codes. The major difference is in the working times, which for the regular ones is until 2 AM, whereas the Native casinos can remain open around the clock. This changed in 2009 when the Colorado Division of Gambling allowed a massive gambling expansion through the approved Amendment 50, according to which all venues could work 24/7, the bet limits were raised to $100, and card table games by chance were allowed to be distributed.
Types of Gambling Allowed
The Colorado Gaming Board, or as it is locally known, the Colorado Gaming Commission has ensured that your visit to whichever casino in one of the allowed places be as complete as possible. Most of the real-life casinos are pretty big themselves and you should rest assured that you will find things to amuse yourself with. Here is a list of all games with the proper Colorado gaming license that you can encounter at any venue:
Slot machines
Blackjack
Roulette
Video Poker
Live Poker
Craps
Any Card-based table games
As you can see, the standard base is mostly covered and punters have the opportunity to engage in all the sorts of gambling fun they are used to or expect. The same can't be said for the online branch of the sector that is officially labelled as illegal for as long as its source is from within the state. It will take a constitutional change for this to become legal. The good news here is that there are plenty of fantastic offshore online casinos for US punters that would happily accommodate Coloradans.
Otherwise, other legal gambling activities include horse and greyhound betting. It is overseen by the Colorado Division of Racing and allows for both live and off-track betting. As we mentioned, as of 2014, live greyhound shows have been banned and this is only possible off-track. If you want to place wagers on horse racing, head to the Arapahoe Park Racetrack in Aurora, as it is the only place to do so live.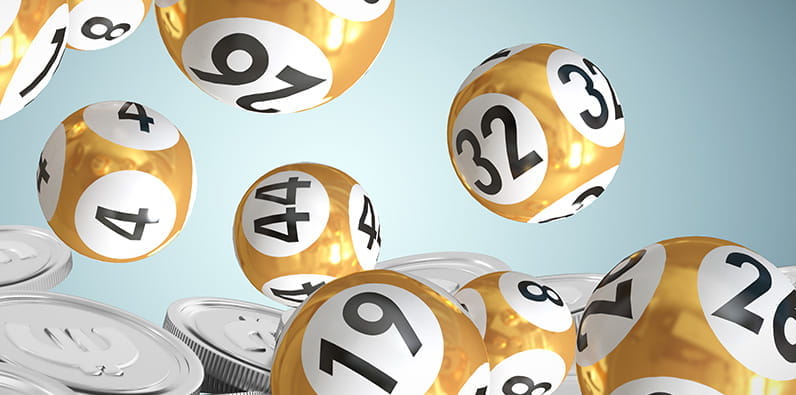 Bingo and raffles, which are regulated by the Secretary of State, as well as lottery, overseen by the Colorado Lottery are allowed, as well. Locals can participate in many of the most popular US lotto games such as the Powerball and Mega Millions draws where astronomical jackpots await the next lucky winner at every draw. As of May 1st, 2020, and thanks to a state-wide referendum, online sports betting should become a reality in the state, as well. Very happy news for Coloradan sports fanatics given the fact that it is illegal as of right now.
Social and Charitable Gaming
Two further gambling branches are considered legal in Colorado and are worth mentioning. The first one is social gambling. This is a rather interesting one to look at. According to the Colorado Division of Gaming, if the wagered money is to go out in the form of prizes and a "bona fide social relationship" exists between the participants, then the state law would allow it.
What is "bona fide" you might wonder? This means that the participants in the gambling must have other common interests outside of the gaming sphere. They should be the only ones to profit from whatever the outcome and no revenue should be driven to any 3rd party players, as well.
Charitable gaming is another interesting type of bingo and raffle gambling for which a specific Colorado Gaming License is required, as well as certain criteria that must be met. It exists ever since it got the green light thanks to the Limited Gaming Act of 1981 and nowadays is regulated by the Secretary of State's office. Here is how the charitable gaming concept works:
If the organization is a nonprofit one – it is eligible. Such include ones dealing with veterans, charitable, fraternal, voluntary firefighters, labour, religions, and education.
The organisation should have been in business for at least 5 years.
Registration with the Secretary of State is mandatory.
Successfully registered organisations can apply for a license. The cost is $100.
A certified games manager must be designated, the certificate for which is obtained after completing a $20 training course at the Secretary of State's office. Valid for four years.
To sum it up, if you are a company that wants to host a charitable bing event, have been active for at least 5 years in the e.g. field of education, have a certified games manager, have registered at the Secretary of State's office and apply for a license, you should get one without any trouble.
Brick-and-Mortar Casinos Worth a Visit
As we pointed out, 3 cities possess a Colorado Gaming License and are allowed to have casino establishments on their respective territories, in addition to two Tribal ones. A grand total of 43 casinos can be gambled at and punters would be delighted with their capacity. Check out a brief overview of the biggest ones in the table below:
| Casino | Capacity |
| --- | --- |
| Ameristar Casino (Black Hawk) | 1638 Slot Machines |
| Isle of Capri (Black Hawk) | 1100 Slot Machines |
| Century Casino (Cripple Creek) | 975 Slot Machines |
| Lodge Casino (Black Hawk) | 921 Slot Machines |
| The Reserve Casino (Central City) | 900 Slot Machines |
| Ute Mountain Casino (Towaoc) | 750 Slot Machines |
| Mardi Gras Casino (Black Hawk) | 720 Slot Machines |
| Sky Ute Casino (Ignacio) | 700 Slot Machines |
| Wildwood Casino (Cripple Creek) | 625 Slot Machines |
| Bronco Billy's Casino (Cripple Creek) | 600 Slot Machines |
Such a staggering quantity of slots, together with the various table games would leave punters thoroughly satisfied from their casino experience. We can only be thankful to the Colorado Gaming Association for allowing the brick-and-mortar scene to become as developed is it has.
In Conclusion
If you are a punter seeking a place that would allow you to vent out and have a good time spinning a reel machine or hitting a table game then thanks to the efforts of the Colorado Department of Gaming and everyone working together with it, you will have a good time doing so at either of the designated cities where it is legal to do so. The sector brings upwards of $1.1 billion in revenue to the state, partly thanks to the 20% tax on all casinos. It can only positively evolve.
Most of the casino games are legal, and sectors such as online sports betting are to become such very soon. We have yet to see if the constitution will be amended to accommodate other online casino games of luck and skill. This will certainly act as a nice finishing touch to an overall complete gaming environment for the locals and visitors alike.