Anyhow, before we go deep into this matter, we want to stress that we, by no means, stimulate or encourage any kinds of unlawful behaviour. The information you will find in this blog has only an informative purpose and an exciting insight into a rare gambling relationship. As this introductory statement has been clarified, it is time to proceed.
Is Gambling in China and Israel legal?
Let us begin our blog post by raising the question; is Gambling in China and Israel legal? The truth is that both countries, China and Israel, have certain laws that restrict and, in some cases, even fully ban some gambling-related activities. Fairly speaking, these two countries have some of the strictest gambling laws worldwide.
| Israel | 🇮🇱 | China | 🇨🇳 |
| --- | --- | --- | --- |
| Is Gambling Legal | ❌ | Is Gambling Legal | ❌ |
| Access Online Casino | ❌ | Access Online Casino | ❌ |
| Do People Gamble | ✔ | Do People Gamble | ✔ |
You might wonder how it is possible for two of the most gambling nations on the planet, to have some of the harshest gaming laws and heaviest restrictions. Well, that is a tricky question that requires a thorough and complex investigation. Without further ado, let us jump straight into it by reviewing both countries and their situations individually.
Gambling in China
Let us quickly travel back to the end of the Chinese Civil War, just as the Chinese Communist Party has taken the reigns. Not long after their ascension to power, the communist government proclaimed gambling in China illegal. That means that any form of gambling by Chinese citizens, such as land based and online gambling is considered illegal.
Anyhow, a lot has changed since the beginning of the Cold War. For instance, millions of Chinese citizens are participating daily in state-run lotteries. Many make the most of the recent loosening of the communist rule by travelling to legal gambling overseas locations. Among them are the special administrative regions of Hong Kong and Macau, which are considered top gaming destinations.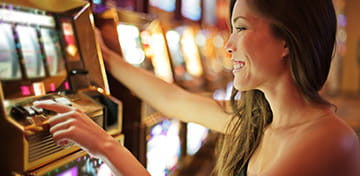 The possibility of participating in some form and shape of online gambling has always been a constant, as long as there is an internet connection. Such action is still not legalised by the government, meaning no online casino can be accessed by the public. Anyhow, accessing online gaming through VPN or offshore proxy is a standard method used by the brave ones. But what is most fascinating is that despite all the restrictions and regulations, the Chinese players contribute to ranking their nation amongst the most gambling nationalities in the world.
Chinese Traditions in Gambling
The Chinese have a saying, "If you don't gamble, you don't know how lucky you are". Perhaps this strong belief in forces such as luck, fate, or fortune is part of the Chinese gamblers' special driving force. According to research done in Hong Kong, people there gamble nearly every day. Moreover, the metropolitan city offers lottery games held four times per week for all citizens and visitors. Additionally, there are horse races 2-3 times a week.
But there is more. It is pretty normal for Hong Kong and Mainland China to play some card games like poker, blackjack, Dragon Tiger and, of course, Mahjong. The importance and broad interest in gambling are in parts because of the long-established cultural values. Furthermore, Chinese gambling plays an essential socialising role, as well.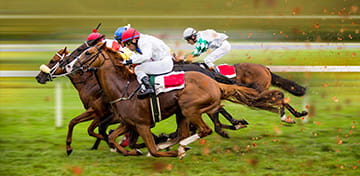 The connection between Chinese gamblers and games of luck has been recognised for some time now. Because of that, casinos in the US capitalise on it by aggressively marketing their games and services to Chinese and Asian immigrants. Many gambling venues in the US even sweeten up their offers by offering Asian entertainers, ethnic food, dealers that speak their language, and even free transportation. Places like the Commerce Casino outside of Los Angeles have estimated that Chinese players make more than 60% of their clientele.
Macau – The Gambling Hub of China
We cannot move forward without quickly mentioning Macau. The former Portuguese colony is perhaps the biggest gambling city globally, attracting over 31 million people each year. Moreover, it is seven times bigger than Las Vegas. While the American gambling city had revenue of $6.5 billion for 2019, Macau shone bright with $37.73 billion.
The southern Chinese city's revenue is even expected to surpass $100 billion by the early 2020s. Macau serves as a gambling hub for Chinese, other Asians, and even citizens from New Zealand and Australia. However, the majority of regular visitors are from Hong Kong and the Shenzhen region. Looking at the feedback left by some of the city's gambling visitors, they have enjoyed every last bit of it. Moreover, they have experienced quality and variety compared with the best online UK poker operators.
Gambling in Israel
But enough about China and its players, let us imagine taking the silk road, fast-forwarding three months of our lives and voila, we have reached Israel. If any of you want to travel from China to the Near East on foot or horseback, well, good luck surviving the long journey and the elements! But on the bright side, you will have enough free time to try out all of the best online casinos in the UK and outside of it.
Anyway, enough travelling, it is about time to give the spotlight to the players of Israel. We want to stress that gambling in Israel is prohibited under the Israeli Penal Law 5737-1977. The law penalises and restricts any sorts of games of chance, lotteries, and betting. It is also stated that any venues where such activities occur will be considered breaking the law and will be treated harshly.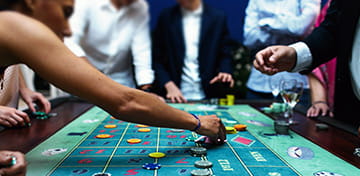 But how are Israeli amongst the top gambling nations if such activities are not possible in their home country? Now, here is where it gets fascinating. While you will not find any casinos or bingo venues in Tel Aviv or elsewhere in the country, there are two forms of gambling you can participate in. The National Lottery "Mifal Hapayis" offers weekly lottery, scratchcards, and other lotto variants. Keep in mind that the locations where you can purchase lottery tickets have been reduced since 2017.
The second option will please all fans of sports betting. Of course, the chance of reaching some of the best sports betting UK websites would be minimal and even dangerous; thus, you and all Israeli citizens will have to consider the local options. In 1967, the Israeli Sports Betting Board was awarded permission to operate betting on football and basketball. Not long after, other international sports have also been introduced. That said, we want to confirm that it is legal to bet on sports in Israel, but only via a single state-sanctioned bookmaker.
About Online Gambling in Israel
In case you are wondering what the Israeli gambling law says about online casinos and sports betting sites, we are just about to find out. Fairly speaking, the Israeli Penal Code does not mention anything concerning online gaming. However, the public has experienced several court cases and legal sanctions from the government; thus, we can assume that the gambling prohibition also applies to online websites. Because of that, there are no privately-operated online casinos or bookmakers in Israel.
As you might've guessed by now, just like with the Chinese gaming enthusiasts, Israeli gamblers have figured a way to bypass their country's restrictions. For example, some players take the risk to play at international online operators that are based overseas. Many of the best online websites do not accept players from Israel, but there is always an online casino that does not care about such formalities.
Why Are the Israeli Amongst the Biggest Gambling Nations?
There are many reasons and answers to this question. Besides, it is not one well-defined activity that manages to rank the players from Israel so high in the leader board; it is instead a combination of a few. As we have mentioned earlier, some Israeli gamblers try their luck on online casinos and such. However, we have missed out on one enormous factor, travelling.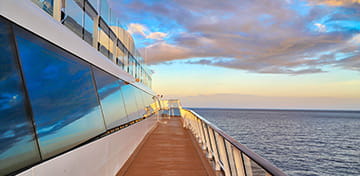 That is correct, citizens of Israel's land might be famous for many things, including Gal Gadot, but they are also well-known for their love for travel. Speaking of travelling, often, Israelis go on cruise vacations or visit other lands, conveniently without harsh gambling restrictions. The main attraction of these cruise ships is the on-board casinos.
Many such ships anchor along the big coastal Israeli cities' harbours and take their passengers just outside of Israel's shores. Depending on the exact service and vessel, the games will last from a day or two to as long as a few months. Anyhow, after the route has been completed, the casino cruise takes its passengers back to their starting location, with either heavier or lighter pockets.
Nations With the Highest Per Capita Gambling – Do They Play?
But before we wrap up our blog post regarding two of the biggest gamblers by country, we thought it would be a great idea to look at the nations with the highest per capita GDP and gambling activity. Therefore, in the table below, you will find the top ten nations with the highest per capita gambling. We will follow up with a short commentary on some interesting cases of high gambling spending.
| Country | GDP per capita 2021 (Nominal) ($) |
| --- | --- |
| 🇱🇺 Luxembourg | $125,923 |
| 🇮🇪 Ireland | $90,478 |
| 🇨🇭 Switzerland 🇨🇭 | $90,358 |
| 🇳🇴 Norway | $76,408 |
| 🇺🇸 United States | $66,144 |
| 🇩🇰 Denmark | $63,645 |
| 🇸🇬 Singapore | $62,113 |
| 🇮🇸 Iceland | $58,371 |
| 🇳🇱 Netherlands | $58,029 |
| 🇸🇪 Sweden | $57,660 |
Now, let us compare what we see from the table above with some data on the gambling losses per country. Surprisingly, most nations with the highest GDP per capita gambling do not go near the leading positions in terms of gambling losses. The only exceptions are being Ireland and Singapore.
Ireland's casino industry is entirely unregulated because it depends on the old Gaming and Lottery Act of 1956. Under the law of Ireland, only registered members' club is allowed to offer any casino services. However, the law cannot be enforced since the Irish pound has not been in use since 1999, and all fees have not been updated. Respectively, that has led the government to enact laws that will regulate the gaming industry.
Singapore is another fascinating case. The first casino on the local ground was found only in 2010 but has since become one of the world's largest gambling destinations. The introduction to gambling has mixed feedback from the citizens. Some were concerned that such entertainment would lead to addictions and financial losses. Because of that, the government enacted an entry fee of $81 for any local who wishes to enter a casino. Even "Family Exclusion Orders" allow families to ban their members from entering gambling facilities.
Chinese and the Israeli – The Biggest Gamblers by Country
Sometimes, a particular phenomenon can appear at the least expected locations. How the Chinese and the Israeli are the biggest gamblers by country is a perfect example. Both countries impose stark restrictions on nearly all kinds of gambling. Of course, both countries offer weekly lottery games, but you should not prepare to find much more than that, legally. Therefore, it is impressive that Chinese and Israeli gamblers manage to make a name for themselves, even though they must gamble at offshore locations.
The claim that Chinese and Israeli players are considered amongst the biggest gamblers in the world does not come unjustified. For instance, China has over 1.4 billion citizens, making it the highest populated country in the world. When you combine that factor with the culture's attraction towards luck and fate, the huge Chinese gambling interest becomes self-explanatory.
Israel is considered one of the richest countries in the world, and its people are famous for being big gamblers. Moreover, they usually spend substantial amounts and are considered high rollers by many casinos. Finally, the fact that gambling is illegal in both countries further increases the desire of the residents to participate in gambling activities when they travel abroad. After all, the forbidden fruit is the most delicious one.
Frequently Asked Questions
We figured out that we could use the gathered data about gambling in Israel and China and investigate some of the most frequently asked questions. Respectively, every question will be followed by a brief answer.