What Are the Chances of Winning the Lottery
When you think about the lottery most likely you connect it with luck. And you are completely right! Although there are many theories that you can improve your chances. Let's see what are the odds to win if you play with more tickets, shall we. But keep in mind that the calculations below are valid only in case you play every single draw on a lottery 6/49. These digits don't apply to other lottos since the odds are different.
1 to 13,983,815 – For 1 Ticket
1 to 6,991,907 – For 10 Tickets
1 to 1,398,380 – For 100 Tickets
1 to 139,837 – For 1000 Tickets
1 to 1397 – For 10,000 Tickets
1 to 13 – For 1,000,000 Tickets
Winning the Lottery – Can It Be Done?
The first-ever lottery can be traced back to ancient China, somewhere between 205 and 187 BC. It is believed lotteries were used to help finance major projects. In Europe, there's evidence from the age of the Roman Empire, where lottery tickets were handed out as a form of entertainment at dinner parties, giving owners the chance of winning material prizes. Records of versions like modern-day instalments can be traced to the medieval ages as methods of gathering money for town fortifications or helping the poor. What we now know as lotto games have been popularised since they were legalised after World War II. And naturally, when it comes to chances of winning, lottery happens to be the most discussed topic.
Winning the lotto typically revolves around choosing 6 numbers out of a pool of 49. There are also special rules, such as in the Spanish Christmas lottery, where you should pick an additional special number to participate for the jackpot. The odds of picking the correct combination is one in 14 million. If you set out to play every week, you'll be guaranteed a win in 269,000. When you think of it that way, you may be left wondering, why so many people continue to play and try their luck. Whether it's the excitement of potentially beating the odds or simply the dream of becoming an overnight millionaire, everyone has their own reason. If you're willing to try your luck but can't be bothered to visit a physical location and buy a ticket, you can choose one of our best sites to play lottery online.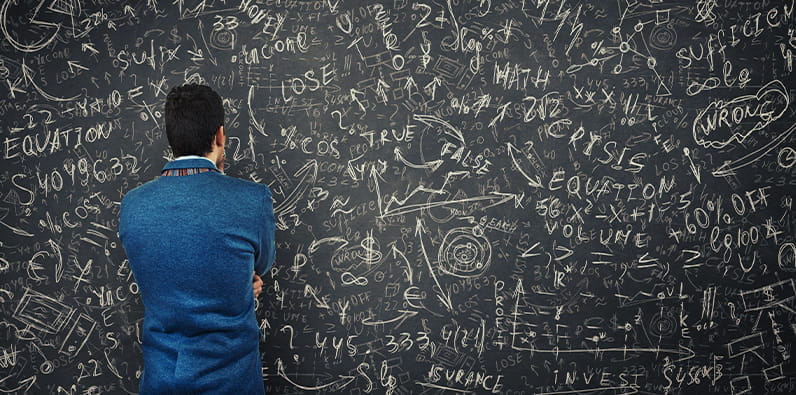 The chances of winning Mega Millions, for example, are even slimmer than that. One in 178 million are the odds you'll need to overcome to get your hands on the big prize. The chances of winning the Powerball are even smaller – just one in 292 million. Seeing how improbable it is to win, you begin to understand how lucky some people are, having won the jackpot. In another article of ours, you can check out the largest lottery jackpots in history. You'll be amazed to hear that in some cases, despite the unlikely odds, the prize was split among two or more winners.
How to Increase Your Chances of Winning the Lottery
Having learned the odds of winning the lottery, you may be left unwilling to take part. Whatever your decision may be, there are some unavoidable facts. First and foremost, the chance of winning the lottery is based purely on luck. It all comes down to the math behind it. Most people would agree that there's no way to influence your odds. While that's true for some, we'll share a story that might change your mind.
Speaking of the science behind it, we need to mention multiple lottery winner Richard Lustig. Despite being a controversial figure, the man won first prize over 14 times. His method of choice was buying every possible combination, where the jackpot exceeded the cost by at least 3 times. He also wrote a book on the subject, titled 'Learn How to Increase Your Chances of Winning the Lottery' where he shared some of the following tips:
Don't use pre-generated tickets: you'll receive random numbers on each ticket, thus resetting your chances in a drawing
Pick more than just birthdays: Seeing as how a month as only 31 numbers, most people will skip picking numbers above 31. Spreading your choice to those ones as well will increase the odds of not having to split your reward
Keep playing the same numbers: Once you decide on the 'good numbers' for you (explained in detail in the book), keep playing them. Of course, group them up differently on different tickets, to increase your chances
Don't miss drawings: Once you're in, don't skip out
Budget yourself: While you're encouraged to play, set a limit on your spending. Don't spend money from your rent or food, just so you can buy another ticket
While he's had his fair share of critics, Richard Lustig is one of the few people in the world to have won multiple jackpots, even if they're not extraordinary sums like a Powerball jackpot of 700 million USD. Whether you choose to read his book or follow his advice, is entirely up to you. For us, the excitement of having the potential to win the big prize is good enough and we don't plan to go overboard. We recommend checking out the Canadian lotteries for some incredible rewards.
Something else to note is that whether you're gambling online in the USA or you bought your ticket from a shop, winning the lottery is followed by paying taxes. This can eat up almost 40% of your winnings, depending on the state you're located in. Furthermore, if you want to receive all your winnings, you'll need to choose a 30-year annuity payment. Otherwise, cashing out means you'll receive only 60-70% of the prize.
Final Words
Whether you're trying your chances of winning the Powerball or Mega Millions, you'd best have Lady Luck on your side. There are many superstitions or old wife's tales that you may be eager to follow religiously when picking your ticket or numbers. In the end, winning the lottery will prove to be something that most people won't experience. If you're one of the lucky few, then congratulations! Spend your money wisely and seek professional help in managing your winnings. For the rest of us, the hope of becoming a millionaire lives on, but it shouldn't become our sole focus. Remember, the chances of winning the lottery are astronomical and you shouldn't expect to solve your financial woes by playing. If you happen to know someone that has gambling problems, please consider helping them by contacting the likes of BeGambleAware, GamCare, and others.
Frequently Asked Questions
In the very end of our article, we thought that we might give you the answers to some of the most frequently asked questions that we found around the internet. Keep in mind that lottery is based on luck and luck only. And while there are ways to improve your odds, there is no science that can actually help you win.
What are the chances of winning the lottery?
The chances that you have of winning the lottery depend on a number of things. The main one is the number of tickets that you purchase and how many times you play. All in all, the probability of matching 6 numbers is around 0.0000000715112384201852. Not really encouraging, but let's not forget that lottery is luck and you might be the lucky one!
How to increase your chances of winning the lottery?
Play more, play better! The best way to increase your chances of winning the lottery is to purchase a big number of tickets and to play in absolutely every draw. For this, you might want to learn everything that you can about syndicates, bundles and, of course, read more about how to play lotto online