The Cats Protection league lottery is one of the main mechanisms used by the organisation to raise money. If not for it and the donations, it wouldn't be able to function and to help. Now that you know all this is being done for a good cause, maybe you'd want to learn the details to expand your outlook even more? We've made it the purpose of this
Cats Protection lottery review
to inform the reader of the possibilities related to this initiative. Here are the main talking points we go through in the article.
What Is Cats Protection Lottery?
To get to the point, we must first establish that this is a charitable event aiming to fund the operations of the organisation called Cats Protection. The latter has come up with clever ways of incentivising people to fund their cause, one of which is the lottery. It's a weekly lottery that takes place every Friday and rewards up to 300 players with cash prizes based on the number of participants. A weekly jackpot of £1,000 is awarded to the first-prize winner followed by £200 and £100 for second and third-place finishers, respectively. The other 295 runners-ups get to receive a £5 consolation prize.
Cats Protection League Lottery Prize Structure

| | |
| --- | --- |
| Quarterly Super Draw Raffles Jackpot | £25,000 |
| Weekly Draw 1st Prize | £1,000 |
| Weekly Draw 2nd Prize | £200 |
| Weekly Draw 3rd Prize | £150 |
| Weekly Draw 4th Prize | £100 |
| Weekly Draw 5th Prize | £50 |
| Weekly Draw Prize (6th- 300th Place) | £5 |
We almost forgot to mention that a Super Draw with a jackpot of up to £25,000 is due every three months. You can get all the finer details if you visit the Cats Protection weekly lottery official website . There, you will get a reminder of how much time you have left to opt-in, as well as a rundown of all necessary steps you need to take prior to participating.
How Does the Cats Protection Lottery Work?
If you are not new to the way charitable lotteries work, then this one will be nothing out of the ordinary for you. In case you are unfamiliar with the matter, let's clarify a few things first. First, there is an online form waiting for you to complete, at the end of which, you will be signed up for the lottery automatically. As a contributor, you get to choose how many chances at winning the lottery you want to have.
With two chances to win, you will be paying £8.68 from the point of registration onward. Five is the maximum, and it costs £21.70 a month. You can choose between two options of how your payments will be used. It can either go towards helping cats and kittens at risk or an adoption centre of your choice. Provided that you subscribed for the monthly plan you want, your account is automatically signed up for the weekly draws.
What to do to Register
Before you get to it, remember that only players of legal gambling age can participate in the Cats Protection lottery. If you have that box checked, go to the homepage of the organisation and click the Our Games button. From there, you ought to read the additional information that is displayed on the page and initiate the registration process. We thought it would be of use to you to see the steps summarised in just a few lines. Here they are.
Click 'Our Games' and choose Weekly Lottery.
Read the additional information and click 'Play Now!'
Choose a monthly plan, choose where your money goes.
Confirm that you are at least 18 years old.
Enter contact details.
Choose a debit card for the monthly payments.
It rarely gets more straightforward than that, so if you choose to subscribe, it won't cost you much of your time. Not to mention that winnings are automatically funded to your account – there is no need to claim them. However, visiting from time to time is still worth it in case of a change of the terms of use or in case you won the big money. Actually, you can check if you won the quarterly lottery directly on the homepage by entering your surname and a ticket number. If you feel slightly out of touch with the times, call 0800 038 0720 to get assistance with your subscription.
Why Cats Protection Lottery Winners Play
First of all, if you registered, then you are already on your way to becoming a cats protection lottery winner, but that's not all. This is a much bigger enterprise than simply organising draws and having a decent time – it's a charity. The first prize in the quarterly draw of £25,000 won't go down in history as one of the biggest lotto jackpots, but is decent enough for a charity. Here are the rest of the selling points, building a strong case for why you should participate.
Easy to enter; you can't miss a draw.
If you win, you get notified and get paid via a direct bank transfer.
Weekly prize of £1,000
Minimum entry fee of £1
Help underprivileged cats and kittens
It's obvious that in its capacity as a game of chance, the Cats Protection league lottery can't compete with the draws where the lucky winner is paid millions. On the other hand, it's a noble deed if you consider the fact that the beneficiaries are helpless, stray animals. So, take your time to decide what would be the proper course of action for you – to go after the big commercial jackpots presented by the best UK lotto sites or to stay moderate while helping animals.
Is This a Legit Lottery?
The website and charity look genuine from top to bottom. At the bottom of the main page, can be found the FR logo, which stands for 'Fundraising Regulator'. This attests to a legal charity operating under the patronage of the official regulator of charitable fundraising in England, Wales and Northern Ireland. Moreover, this serves as proof of concept, proof of identity, and as reassurance that you do have a genuine chance of winning and your money goes in the right hands.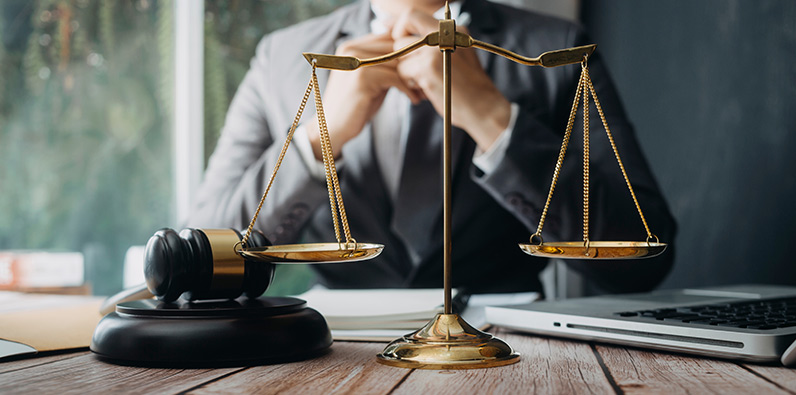 Moreover, the website operates in lock steps with BeGambleAware.org to ensure that users are reminded how to gamble responsibly. It's worth visiting the page of this UK-wide campaign as a reminder of what behaviours can lead to a gambling problem. From what we saw, we can draw the conclusion the Cats Protection lottery is conducted in accordance with the law and is certified by the relevant authorities. That means if you end up being one of te Cats Protection lottery winners, you will have no problems claiming your prize.
A Lottery is a Lottery
We all wanted to make the world a better place as kids, but this is not your typical child-friendly initiative. Take away the furry fellows, and you are left with an online lottery through and through. Although kids make up the majority of the people who love feline pets, we have to stay respectful to the fact that the lottery is no kids business. However, what's great about the cats protection lottery is that you can choose to stay anonymous as a lotto winner.
The minimum age to enter the Cats Protection weekly lottery is 18 years. If your kids are fervently enthusiastic about the idea, why not make it a family endeavour? Just make sure to adhere to the gambling laws in the UK and ensure that the payments are funnelled through an adult's account.
FAQ
An unusual event like this one not only raises money by also raises questions marks in the minds of people who hear about it for the first time. A fitting end to our Cats Protection lottery review would be us answering the majority of those questions, and so we did.