Visiting a Casino in Venice – Brief Gambling Environment Overview
Before we dig into the gist of the article, it's important to mention a few words regarding the legal gambling situation in Italy. No matter where they are, casino players must always inform themselves on the do's and don'ts of the gambling sector from a legal standpoint. In a nutshell, local and foreign gamblers alike can freely engage in all sorts of casino activities both online and offline.
Italy is among the European countries with a very liberal gambling approach. Thanks to several successful Acts and Decrees passed between 2006 and 2012, the entire industry is now enjoying plenty of attention, including the top casino in Venice. Although this particular venue been around for more years than you might presume, but more on that soon. While the gambling sector is fully legalised, it isn't out of the question to run into an underground casino or a shady online one.
Make sure to deal with licensed brick-and-mortar venues only. Italians should only consider casinos licensed by the Agenzia delle Dogane e dei Monopoli (ADM). It is the only government-elected entity permitted to issue the all-important document to local gambling establishments. Have a look at the table below, where we have summarised the most important gambling takeaways from our Venice casino article.
| | |
| --- | --- |
| 👶 Fully Legal Since | 2006 |
| ⚖️ Gambling Authority | Amministrazione Autonoma dei Monopoli di Stato |
| ⛔ Legal Gambling Age in Italy | 18 |
| 🎰 Legal Online Games | Slots, Poker, Table Games, Sports Betting |
| 🥇 Top Italian Casino Destinations | Venice, Sanremo, Saint Vincent |
| 💰 Gambling Revenue (2019) | €1.8 Billion |
| 🏢 #1 Land Casino in Venice | Casino di Venezia – Ca' Vendramin Calergi |
| 📱 Best Online Casino IT | Unibet |
If you look at a map of Italy and put a pin on all locations where a gambling venue exists, including the casino Venice locations, you'll notice they are all dispersed in the Northern parts of the country. It's an odd tidbit of information and something that struck us as rather interesting to point out. What the reason is, we can't say, although there could be a legit explanation.
Even if the physical locations of the Venice casino establishments and the rest of the bunch are minuscule in numbers, they still manage to bring in a considerable amount of revenue. The sector pulls in nearly €2 Billion per annum, though it's worth mentioning that more than half of that is from the online sector alone. Regardless, a Billion Euro from just several locations is nothing short of impressive in our books.
The Best Casino Venice Locations
Now that we touched upon the gambling scene overview in Italy, let's move on to the actual essence of our article: which casino in Venice can punters visit? The City of Masks boasts only two land-based locations where gamblers can take a swing at some of the most popular casino games. By some standards, this is well below satisfactory. However, where else will you get the chance to arrive at a casino on an actual gondola floating down the Canale Grande?
The city itself adds so much charm to the casino Venice Italy scene that it really makes for an unforgettable gambling experience, even if it's not the Las Vegas of continental Europe. To some degree, it is also thanks to pop culture that we have this perceived image of Venice being somewhat gambling-friendly.
An example is Casino Royale – one of the best gambling movies of all time – where we follow the adventures of the most famous British spy. While the entire 2nd act takes place around the poker table in Montenegro, its direct precautions reach fever-pitch levels during the climax in Venice. This entire act from the fantastic movie has helped put gambling and the Floating City in the same brain box. Now, let's review the best Venice casino locations.
Casino di Venezia – Ca' Vendramin Calergi
The Ca 'Vendramin Calergi is by far the grandest and more exquisite of both branches of Casino di Venezia. It gets bragging rights for its location, too: right on the banks of the Grand Canal. The casino itself is housed in a Rennaissance 500-year-old palace. The Venice Casino is a fascinating gambling venue for numerous reasons. For once, it was established in 1638 and is believed to be the oldest gambling house in the entire world. How about that?
This casino in Venice looks grand not just on the outside but on the inside as well. The interior is exactly what you would expect a Rennaissance palace Venice casino to be. Crystal chandeliers, hundreds of art pieces, wood carvings and gold ornaments on the ceilings and walls; it literally feels like you have entered a magnificent museum, with the slight difference that there are slot machines and table games scattered around.
Games-wise, the assortment at this casino Venice Italy is proud of calling its own, boasts a decent array of fruit machines and table games. The slots aren't many but sufficient for the venue's capacity in terms of square footage and visitors.
The live table games action encompasses Blackjack, American Roulette, French Roulette, which can usually be found at the best roulette online casino sites. You can also find Poker, Chemin de Fer, Punto Banco, and Baccarat (invented in Italy!). If you are a gambling enthusiast, you mustn't skip on a visit to Ca' Vendramin Calergi. The following detail will provide you with the rest of the essential information about it.
| | |
| --- | --- |
| 🏗️ Established | 1638 |
| 🎰 Game Selection | American Roulette, French Roulette, Blackjack, Poker, Slots, Punto Banco, Baccarat, Trente et Quarante |
| ⛔ Minimum Age | 18 |
| 🤵 Dress Code | Semi-Formal |
| 💻 Website | www.casinodivenezia.com |
☎️ Phone Number:

+39 041 529 7111

🕑 Working Hours:

Sun-Fri: 15:30-02:45; Sat: 15:30-03:15

🗺️ Address:

Cannaregio 2040, 30121 Venezia
Casino di Venezia – Ca' Noghera
The Venice casino Ca' Noghera branch was inaugurated in 1999 close to the Venetial Marco Polo International Airport. Design-wise it is the complete opposite of its older brother. It's huge, slick, modern, and state-of-the-art. It is an American-style venue that spreads joy on approximately 5000m2 of gaming space.
It is a strategic place to locate a casino because countless commuters transit through Venice's busy airport. If they don't have the time to sort out the logistics to reach Ca 'Vendramin Calergi, the Ca' Noghera could be the perfect fit. It's an effective method to boost the Venice casino gambling tourism and bring in even more revenue. Not that the city is complaining about the hundreds of millions that tourists spend in it each year.
Otherwise, Ca' Noghera's massive gaming space allows for hundreds of games to be positioned across the floors. It features more than 500 slot machines and dozens of table games. Highlights include Punto Banco, Blackjack, Baccarat, American and French Roulette, Caribbean Poker, and more. Unfortunately, Texas Hold 'em Poker is o longer offered as its dedicated room was closed. Check out the next table for more details regarding this excellent casino Venice in Italy.
| | |
| --- | --- |
| 🏗️ Established | 1999 |
| 🎰 Game Selection | American Roulette, French Roulette, Blackjack, Poker, Slots, Punto Banco, Baccarat, Trente et Quarante |
| ⛔ Minimum Age | 18 |
| 🤵 Dress Code | Smart Formal |
| 💻 Website | www.casinodivenezia.com |
☎️ Phone Number:

+39 041 269 5888

🕑 Working Hours:

Sun-Fri: 15:30-03:15; Sat: 15:30-03:45

🗺️ Address:

Via Paliaga, 4/8, 30173 Venezia
Recommended Venice Casino Alternatives One Drive Away
If you have taken the time to fly or drive all the way to Italy, why not take the time to venture around and experience a scene different from the Venice casino one. The country may not be one of the top European gambling destinations, but it can offer its fair share.
Italy is an insanely beautiful country. Taking a trip to one of its designated domestic casino cities will only give you an excuse to submerge into the local way of life even more. The Venice casino in Italy is fantastic, but trust us when we tell you that there's more. We will talk about two other Italian gaming destinations close by and deserve the full gas tank in the following section.
Casino di Campione d'Italia
The drive to Casino di Campione d'Italia will take you through some of the most breathtaking scenery and cities in the whole country. Just to give you an idea, the route passes through Padua, Brescia, Verona, Milano, and Lago di Como. For that alone, it is perhaps worth it to ditch any casino in Venice for a couple of days. The distance of 330 km will lead you straight into the Alps to the shores of the Lago di Lugano.
The casino itself resides in the most prominent building in the small Italian enclave Campione d'Italia. It is a massive 9-story building with 55,000m2 at its disposal. Aside from the casino, it features other touristy attractions and food courts. It houses more than 650 slot machines and an equally impressive number of table games. Did you know that this building is considered the largest gambling house on the continent? And it won't even break your bank as much compared to some of the most expensive casinos out there.
Casino Highlights:
55000 Square Meters of Gaming Space
500 Slot Machines
56 Table Games
Premier and Breathtaking Location
Biggest Casino in Europe
Restaurants and Bars
One slight development that may have shaped the future of this casino and your potential plans is its filing for bankruptcy in the middle of 2018. It does sound scary and definitely does not bode well. However, things could turn around, and it could open its doors to locals and tourists again. Either way, it is good to know that there are alternatives to research other than the Venice Casino if you land at Marco Polo Airport.
Casino di Sanremo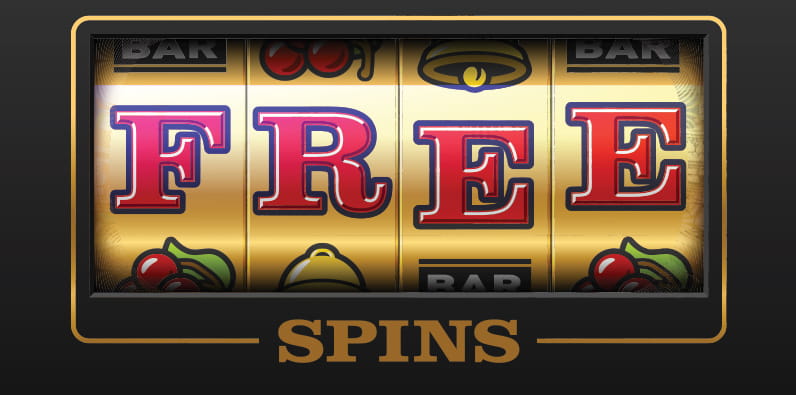 Casino di Sanremo is a bit further away from our "Casino Venice" base, and you would have to cross Italy all the way to its border with France at the beautiful and warm Mediterranean coast. Actually, it is less than an hour away from one of the European gambling capitals: Monaco. It appears to be a perfect destination for avid casino fans as they will have the chance to experience world-class casino experiences in one of the most beautiful regions on the continent.
You should be careful, though and know how to gamble responsibly because the temptation could prove to be more than you can handle. Going back to the titular venue, which you will find quite different from the casino in Venice, you walked out of last time. The Art Nouveau building is really impressive and quite stunning to look at.
It doesn't stand back from its Venetian competition, either, as it boasts close to 500 slots and table games. Pack a suitcase, leave the Venice casino in the rear-view mirror and enter Sanremo as a destination in your GPS navigation. You will thank us later.
Casino Highlights:
On-Site Events
Wide Range of Casino Games
Dedicated Game Rooms
Top-Notch Location
Free Entrance
Exquisite Theatre
Great Online Casinos for Players Fond of Mobile Gaming
Suppose you are used to a big and glamorous gambling scene à la Las Vegas or one of the Asian casino capitals, such as Macao or Singapore. In that case, you might end up being a little underwhelmed by the casino Venice in Italy has to offer. The truth is there are just two brick-and-mortar venues in the entire city, but that doesn't mean it's the end of the world.
There is an entire world of fantastic Italy online casino sites that await to be discovered from gamblers that want to go digital and immerse themselves into thousands of games and lucrative bonuses. Each recommended operator is fully licensed, verified, and regularly audited by external auditing agencies. On top of that, the gaming catalogues are provided by the absolute best software providers and are a feast for sore eyes.
The variety of online games is definitely more substantial than the land-based counterparts, which is one of the biggest advantages of online play. Besides, you get to do it from the comfort of your hotel room or accommodation, which saves you valuable time from commuting there and back. Still, the environment of the authentic Venice casino could be equally enticing. The bottom line is that it's good to know that gamblers have betting options. You can preview the top-rated online casino sites in Italy in the table below:
Other Casino Countries Worth Visiting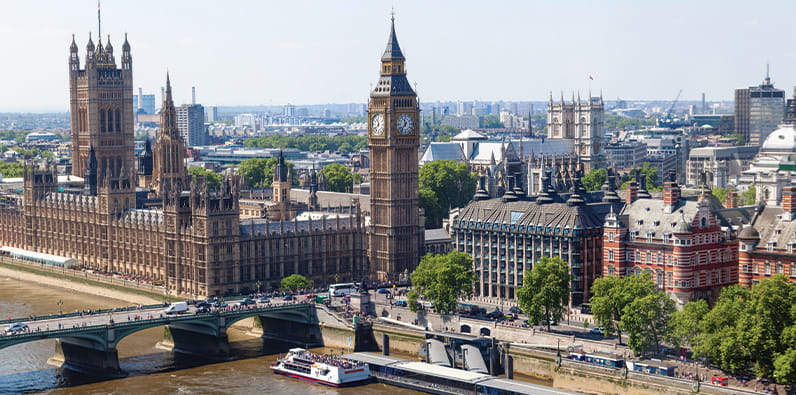 When the time comes and you are done with your casino Venice betting spree, allow us to give you an idea where to head next. The City of Canals very close to the heart of Europe, and it's a perfect base for exploring the rest of the continent because most destinations, prominent for their gambling scenes, are not more than two hours away by plane.
If you hop on a low-cost flight, by the time the flight attendants are done with serving food, the aircraft will already be preparing for landing. Now, is there a destination that can match your gambling, cultural, and gastronomical expectations that is also a bang for your buck? Check out the next paragraph to find out!
Bet Your Heart Away in the UK
The UK is hands-down one of the best gambling destinations and a perfect substitute to the Venice casino scene. The island nation is packed to the brim with fantastic casinos and gambling opportunities online and in real life. Even from the moment the plane lands, you will already be exposed to some of the greatest airport casino venues not just in the UK but overall. London, in particular, should be the number one spot on your to-do list.
Similarly to the casino Venice in Italy, here too, you can place bets in venues with a history that goes as back as the 1800s. The city is a melting pot of cultures, a gastronomy paradise, and is filled with buildings with historical significance. Regardless of what your daily itinerary is, seldomly will you be left with any spare time. Even if you don't have time to hit an actual gaming house from all that sightseeing you have been doing during the day, the country's got you covered.
Kick it back on your hotel bed and join in on all the fun at one of the top UK online casino sites. Much like the ones we recommended you trying in Italy, in case you get bored with the casino in Venice possibilities, here you will be equally blown away by the quantity and quality of the online operator portfolios. The UK is a real winner across the board and definitely worth the flight ticket price, if not much more.
Regardless of the Casino in Venice, Play Responsibly
As you can see, the gambling opportunities are out and about. Aside from going all in at a Venice casino in Italy, you can hop on a car or a plane and travel to multiple gambling destinations in the span of a single day. It's quite easy to get blinded by the shiny chips and possibilities to score a jackpot, especially while you are treated like a king or queen inside the casino.
However, we must tell you that you should always enter a gaming house, be it the casino Venice in Italy or an online operator in the UK, with clearly defined rules and limits that you shouldn't overstep. It's easy to lose track of time, get greedy, and start spending more than initially calculated. There are plenty of gambling addiction horror stories that will paint a rather scary but entirely real picture of potential consequences.
If you start feeling like you might be getting there, stop the gambling process, leave the casino, seek comfort from a loved one, or simply contact an organisation that deals exclusively with people prone to gambling addictions. Several high-profile institutions will immediately respond to your queries, no matter the severity of the situation.
Examples of Responsible Gambling Organisations:
Answers to the Most Frequently Asked Questions
At the end of our insightful guide to the best Venice casino in Italy and around, we are going to include a brief and informative FAQ section. It is filled with answers to questions and concerns raised most often from gamblers who are interested in going to Venice for the sake of betting, aside from the obligatory sightseeing.