Origins and History of Casinos and Casino Theater PA
Interestingly, casinos were not always gambling establishments. The term comes from Italy and means "little house", referring to villas and places for social gathering. Once it became part of the English language in the 19th century, it would be used to denote a variety of social establishments for sports, concerts, and even movies. This would also include gambling, which is where the connection began, eventually leading to some of the best online gambling sites.
Throughout the years, many places in the US would carry the name "Casino Theater". In 1895 this referred to the campus center of Princeton University. There, students could play tennis and bowling or stage theater plays. Two Broadway theaters in New York would also use this name in the 19th-20th centuries. Later, plenty of other establishments would also bear this name as it was a popular trend for movie theaters. In this blog, we will go over some of the more popular ones that are still active.
Interesting fact:
The first-ever casino that fit the modern term was Ridotto. It was established in 1638 in Venice, Italy, by the government to keep people from gambling in the streets. The location was a villa owned by noble families, and its name meant "the private room". Unfortunately, it was closed in 1774, but its legacy as the first legal casino remains.
Casino Theater Mount Pocono: A Different Type of Casino
Pennsylvania is home to more than just PA online casinos. In 1922, a dance hall called Casino was opened in Mount Pocono. It would feature famous dancers and a popular band to entertain the audience. Slowly over the years, the place would become the Casino Theater Mount Pocono, where people could go and watch movies. It worked as a discount theater, showing a few older movies for a short time with only one theater hall.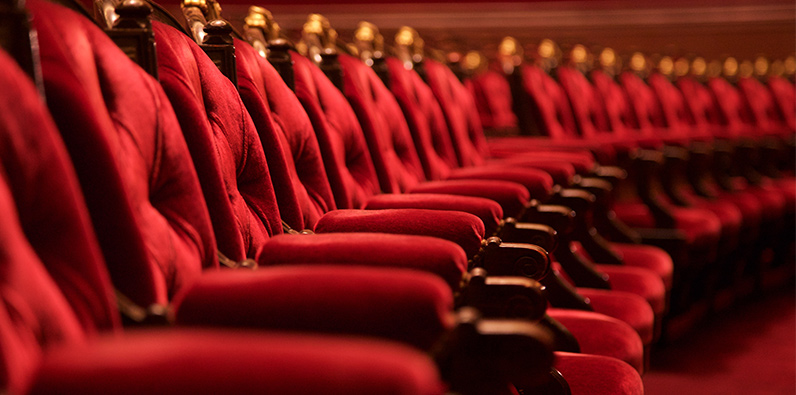 Since the 1970s, its new owners have turned it into a modern movie theater. Two theaters were now available at Casino Theater PA, and they could now show first-run movies as well. Alongside the Malt Shoppe, a mini-golf course and arcade were added, transforming the place into a fun gathering place for families. It would also now operate throughout the entire year, as opposed to only in the summer. The fun and spirit of a social club are kept to this day.
Interesting fact:
Discount theaters are also known as second-run theaters. They would show movies that had been out for a while at a reduced price. This was a cheap alternative until home video made movies more accessible.
The Other Casino Theater in Pennsylvania
Pennsylvania is fortunate enough to have another casino movie theater with a rich history. Vandergrift, PA was a town built to house the employees of a nearby steel mill in the late 19th c. However, its owner George McMurtry did not want to simply expand his operations.
He wanted to create a town with a rich culture and enough entertainment for people to enjoy themselves. This led to the creation of many establishments, including the Casino Theater. Much like Casino Theater Mount Pocono, it would also become a movie theater.
Interesting fact:
The town of Vandergrift was named after Captain Jay Vandergrift. He would oversee the development of the town, although he would never visit it.
Casino Theater PA was a huge auditorium that hosted a variety of events over the years. Lectures and plays were most common early on, as the halls were too big for the primitive movie technology of the time. However, starting from the 1910s, silent movies and concerts were also available.
Although it would be converted into a proper movie theater in the 1950s, Casino Theater would shut down as it could not compete with regular cinemas. In 1995, a non-profit organization managed to restore the building and continues to operate it. Even today, you can visit the magnificent halls and experience the fun spirit of a true casino theater with its fun events.
Station Casino Theater: Las Vegas Glamour
Finally, we move from Pennsylvania to the streets of Las Vegas. Vegas embodies the spirit of a casino, by being a fantastic location for social gatherings. Much like the Casino Theater PA, the casinos in Las Vegas offer more than gambling. They also feature sports events and concerts or have arcades and restaurants for families. Some of the top casino establishments are also part of some of the best hotels in Las Vegas.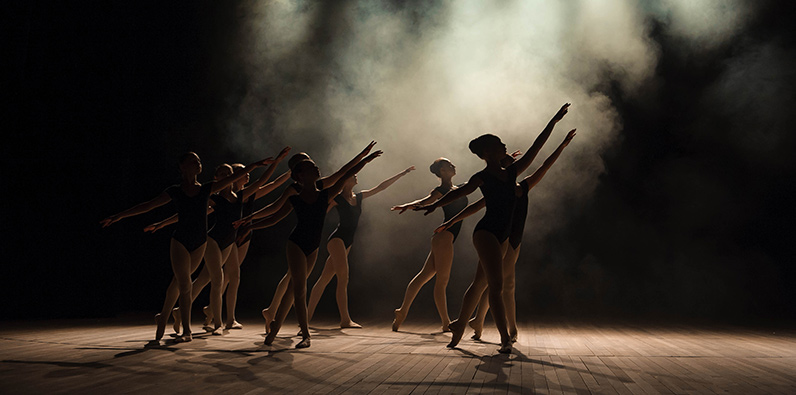 Station Casinos is the leading provider for all sorts of entertainment in Las Vegas. Their casinos feature not only gambling halls but also the impressive Station casino theater named Regal Cinemas. Since 1976 when the company managed local casinos, it has grown to include casino movie theaters for a wider variety of entertainment. Whether you are gambling, dining with friends, or enjoying a movie at the casino theater, the fun spirit of the casino persists across all the establishments.
Conclusion – The Other Side of Casino Entertainment
As shown, casinos have been a source of fun for communities throughout the ages. Aside from gambling, they can also offer a variety of entertainment for both children and adults, from concerts to the popular casino theater. Just make sure that the casino you visit offers games of chance as well. In Las Vegas, you are certain to find different types of entertainment as casino establishments often include hotels, restaurants, theaters, bars, spa centers, and more.
In conclusion, casinos are enjoyable for many reasons, and it is no surprise that they are so popular. But the one thing that ties all types together is the social element. Being able to interact with others is a truly enjoyable experience, no matter the activity. No matter the type of casino you visit, you are certain to find something to enjoy.
FAQ
Before we conclude our look into these wonderful casino movie theaters, we will provide a small FAQ section. Here you can find answers to any pressing questions, along with some more interesting details on certain topics. Enjoy the fun and excitement of the various casinos and their unique events.