The Casino Royale Film – Facts and Figures at a Glance
The Casino Royale movie was a gamble from the very beginning, mostly due to the creative decision to cast Daniel Craig in the titular role. In fact, moviegoers were furious with the decision, signing various petitions and vouching to boycott the movie upon its release. The reason? People were strongly against the notion of having a blue-eyed, blond Bond, who "looked like Shrek."
Interestingly, Craig's movie Layer Cake had people flipping out over the decision and, at the same time, the film that persuaded the studio to hire him for the job. Luckily, Craig is a fantastic multi-layered actor that managed to shatter all expectations and brought the character to heights we have not seen since the Sean Connery era.
The movie was a commercial and critical success that earned universal acclaim and proved audiences wrong. The motion picture delivered exhilarating action sequences, intense character moments, and injected new life into the franchise due to the Casino Royale cast overall, but mainly thanks to Craig's portrayal. Here are some facts and figures about the film at a glance:
| | |
| --- | --- |
| 🎬 Official Title: | Casino Royale |
| ✅ Genre: | Action, Adventure, Thriller |
| 🎞️ MPAA Rating: | PG-13 |
| ⏰ Runtime: | 144 mins. |
| 🎥 Director: | Martin Campbell |
| 🎭 Cast: | Daniel Craig, Eva Green, Judi Dench |
| 💵 Budget: | $150,000,000 |
| 💰 Box Office (Worldwide): | $605,999,592 |
| ⭐ IMDb rating: | 8.0 |
| 🍅 Rotten Tomatoes Score: | 95% |
| ⚖️ Critics Consensus: | Casino Royale disposes of the silliness and gadgetry that plagued recent James Bond outings, and Daniel Craig delivers what fans and critics have been waiting for: a caustic, haunted, intense reinvention of 007. |
James Bond Casino Royale – Movie Plot and Structure
In case you haven't seen the film yet, we are obliged to warn you that from here on, there will be spoilers containing plot points and character decisions. Keep reading at your own risk.
The Casino Royale film works perfectly as a standalone feature and as a kickstarter of a new slate of films with Craig whooping villain's butts all over the world. It introduced 007 as a dark, cold, and gritty man of few words, as opposed to a quirky and smiling guy who wants to get in bed with the next Bond girl in line, as depicted by previous actors.
One of the aspects that really works in this film is its distinct three-story-arc structure with each section adding further depth to the characters, more light to the story, and a very cohesive narrative. It does feel like a completed journey that is just barely starting as James Bond delivers his last line, overlooking the last fallen foe that succumbed to his impeccable rifle aim.
Act One – An Invigorating and Action-Packed Intel Gathering
The first act of the Casino Royale movie is extremely well shot and filled with awe-inspiring set pieces. We are introduced to the freshly recruited James Bond character and his methodology of doing things. Very early on, we are made witnesses to one of the most spectacular and jaw-dropping chase scenes to ever be put on film. It shows Bond as he is chasing a master parkour-artist and bomber throughout a construction site.
The practical and brilliantly shot scenes highlight how ruthless and relentless the new James Bond can be, but also how grounded and realistic he is written to be, brilliantly emoted through Craig's acting. Every action scene 007 goes through as he gathers intel regarding his targets and objective is worthy of being the final set piece for any action movie. They are that riveting.
Throughout the course of the first act, James Bond manages to break out of the stereotypes that the audience is used to expect, we meet the movie villain in the face of the Le Chiffre and understand a bit more about his motivations. It is a nicely done setup, which brings us to the Casino Royale film's second act.
Act Two – Among the Most Intense Poker Games in Cinema History
The second act is where it gets even more interesting and captivating. The action is dialled down considerably, and we move to the casino table at the Casino Royale Hotel in Montenegro, where a high-stakes poker tournament is to take place. There, our titular hero must face against his foe and win the prize money that would otherwise go directly into funding terrorism. At some of the high-roller real dealer casino sites, players can play such thrilling hands every day, using top live casino offers to their advantage. Speaking of casino bonuses, why not check out some of the best slots bonus offers or browse through the top slots deposit bonus offers for UK players. We also have a guide where you can find the best casino welcome bonuses. Or if you would rather play online casino games for free, then be sure to check out these recommended no deposit bonus casino offers.
The nail-biting Texas Hold'Em tournament, which takes up most of the act has rightfully earned the Casino Royale film a spot on the list of the best gambling movies of all times. In this section of the movie, we meet the main Bond girl, Vesper Lynd, brilliantly played by Eva Green. She, much like 007 himself, breaks out of the stereotype. It is her realism and intelligence that made Bond feel challenged by a woman, for the first time in the decades-old franchise. Probably a fundamental reason, as to why they work so well together.
Credits go to the entire cast for successfully navigating the viewers through every dealt hand and intense stare on the table. Many expert poker players might criticise the realism of the Casino Royale poker scene. While some aspects could be exaggerated for the sake of the Casino Royale narrative, it doesn't take away from the fact that it is equally thrilling and fun to watch, no matter the degree of the creative freedom.
Act Three – A Tragic Love Story and the Birth of James Bond
The James Bond Casino Royale movie's final act could easily be described as a tragic love story. After the mission is presumably done, and Le Chiffre has fallen by the hands of the people he was trying to escape from, Bond finally gives in to his feelings for Vesper. They go sailing, spend time with each other, 007 even considers quitting so that he can fully commit to the Bond girl.
Unfortunately, he finds out that she is about to doublecross him for the money. Things escalate, and we become witnesses to a final craftily-executed, and edge-of-your-seat intense action scene that takes place at a collapsing residential building on the banks of the Canale Grande in Venice.
Her eventual decision to give in, drown herself, and overall betrayal is what plays a pivotal role in Bond's character portrayal and building. He finally becomes Bond! James Bond! It's a fascinating journey to witness from start to finish and one that can have you relate with all of the main characters.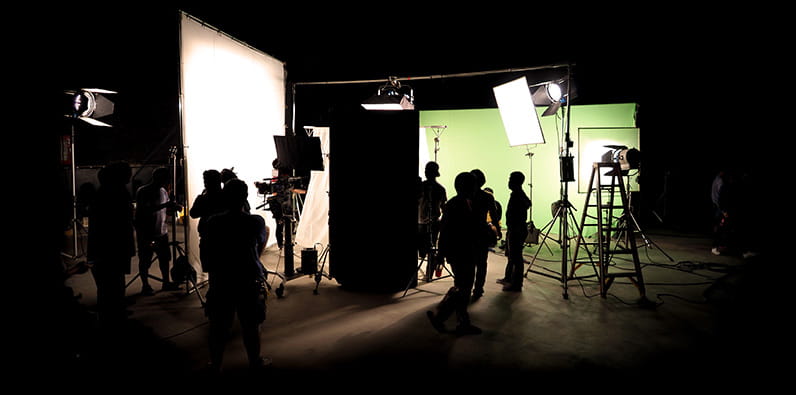 The Casino Royale Cast Works Like a Well-Oiled Machine
None of the film's complexities would have shone if it wasn't for the stellar casting choices and the perfectly assembled Casino Royale cast. Every actor deserves praise for their complex and grounded portrayal of the characters each one embodied, and here are the one's that are a standout:
Martin Campbell – The director's steady and confident camera work is what made every scene as exciting as it is. He managed to capture and translate every emotion masterfully to the screen and showcase every actor's strengths and weaknesses as they were navigating through the narrative.
Daniel Craig – By far the best James Bond portrayal and the one that most accurately represents Ian Fleming's vision from the novels. He is relentless, brutal, and capable, as well as charming, emotional, and resourceful. He was paid $50 million to embody the character for the 5th time in 2021 for a reason.
Eva Green – The best Bond girl of all time. She is not a random sex object that is there to keep Bond company at night. On the contrary, she is there to drive the story forward with her wit, intelligence, and hard-hitting life choices, grounded in reality. A worthy match for Bond, and a fitting screen partner.
Mads Mikkelsen – One of – if not the – best Bond villain of all time. Thanks to Mads' enigmatic and ruthless portrayal of Le Chiffre, Bond finds a worthy opponent that is close to taking his life on more than one occasion. What makes this villain stand out is the fact that he isn't a random egocentric maniac fighting for world dominance. He is a man that is trying to save his own life from the even meaner people he owns money to. No matter how unapologetic he can be, Le Chiffre remains relatable.
Great Movie Alternatives for Gambling Fans
While the James Bond Casino Royale movie is an espionage picture above all else, approximately one-third of the film's length revolves around the poker table and the masterful depiction of what a high-stakes poker game looks like. By being one of the greats, it sparked the idea to seek other gambling movies that have managed to successfully make casino-playing an integral part of the movie's narrative. Here's a quick overview of five great films that may not feature high-octane action, but are surely captivating thanks to stellar performances and a smart script. Plus, on the topic of gambling, why not check out this list of the best live blackjack casino operators in the UK.
Molly's Game (2017) – The fascinating true story of Molly Bloom has been brought to life by the always exquisite Jessica Chastain and steady direction of Aaron Sorkin. The result is an interesting watch of how the goddess of underground poker came to be.
Ocean's 11 (2001) – What happens when you gather the crème de la crème of Hollywood's talent and give them the not-so-easy job to rob several Las Vegas casinos under the direction of an acclaimed director? Ocean's 11 is the clear answer, obviously! It's smart, fast-paced, quirky, and full of twists until the very end.
Casino (1995) – Casino is a masterpiece. Scorsese, De Niro, and Pesci lead the charge in this fine piece of cinema art that does not shy away from the casino industry's nitty and gritty. It depicts the stark contrast between the glamourous façade of Las Vegas and the vicious business aspect that maintains it behind closed doors. A timeless gambling saga for every fan of gambling and movies alike.
Conclusion – The Definitive Spy Movie for a Generation
Much like the suggestions above, the Casino Royale movie excels and fires on all cylinders thanks to the stellar Casino Royale cast. Every person involved in the production deserves all the praise in the world because what they collectively have delivered is one of the best action movies of all time, hands down. The suspense is there. The emotional stakes are higher than ever. The action set pieces are jaw-dropping. The poker is skillfully played and can even inspire you to play at some of the top foreign online casinos with some exciting new casino offers! Also, you can play poker with some of the best online casino bonus codes in the UK for 2021, so take a look at the hottest offers and pick up the one that suits your scout character.
It's hard to reason against all superlatives because there simply isn't anything that a movie fan and critic alike can latch onto. Daniel Craig infused new life into a character that seemed to have become silly, obsolete, and irrelevant at the time. How can somebody not appreciate that the James Bond Casino Royale movie came into existence? In case you've made the mistake of not seeing the film, Netflix streams it and other fantastic movies that are a must-see for every viewer.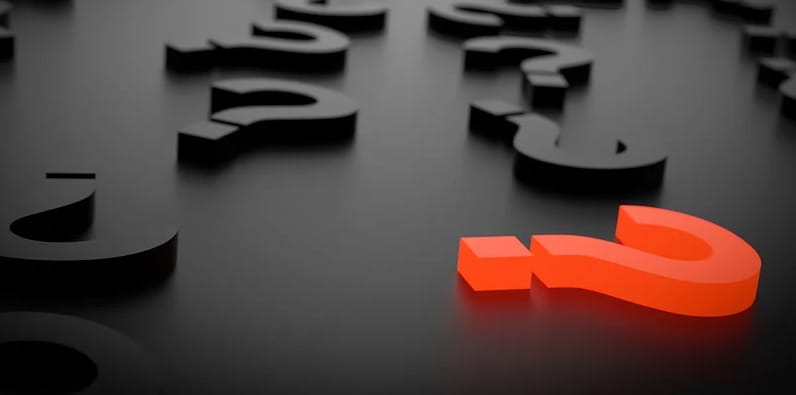 Frequently Asked Questions Regarding the Casino Royale Movie
In conclusion to the Casino Royale review, please take a look at the following section containing the most frequently asked questions and their respective James Bond Casino Royale answers. People want to know about the movie, so naturally, they search the web. Let's see what is it that they seek information for.