Gambling in the UK
Before we continue to our list of the top 3 Nottingham casino locations, we should set the stage. Gambling in the UK has been rooted in tradition. In the last couple of decades, we've seen the rise of online casinos alongside land-based ones. The expansion there has been exponential, so Great Britain's government has been compelled to update their legislation. Land-based casino gambling has been legal since 1968 and the first legislation regarding online gambling was added with the Betting and Gaming Duties Act of 1981. The Gambling Act of 2005 was the first meaningful update of the latter document. With it, the UKGC was created, to regulate licensing and enforce the legislation.
The current legal state of gambling in the UK is the following:
You need to be at least 18 years old to gamble
Legal forms of gambling include: Land-based casinos, Online casinos, Sports betting, Racetracks, Bingo halls, Lotteries
UK players do not pay tax on their gambling winnings
Casino operators are mandated to support gamblers and enable self-exclusions
Combatting gambling addiction has been made easier with the creation of agencies like GamCare, BeGambleAware and others
Now that we've covered the basic requirements of gambling in the UK and what to be aware of, let's check out our list of Nottingham casinos. We've picked the top 3 largest ones to showcase, but further in the article, we've also included alternative ones located nearby. If you're not one to travel, you can always play online by choosing from our list of the best online casinos in the UK.
Grosvenor Casino
First, on our list, we have Grosvenor casino Nottingham. Recently, it was renovated and has a much more modern vibe to it. Not only that, but reconstruction works also expanded the gaming floor which added more games, both in numbers and variety. There are 15 tables for playing traditional games like Roulette, Blackjack, Three Card Poker, and more. Plans include adding dice games and a big electronic wheel, similar to Wheel of Fortune.
Players can enjoy more than 50 different slot games that deliver jackpots of up to £20,000. Additionally, the bar has been converted into a poker room, where you can enjoy a game of Texas Hold'em or other poker versions. Further located on the property, you'll find a sports lounge, restaurant and bar. The Grosvenor casino is conveniently located just ½ a mile from Nottingham's train station and the nearest NET Tram stop is at Old Market Square. If you're interested in playing in this casino, but can't visit in person, then you're in luck. We've reviewed the Grosvenor online casino in a separate article.
Grosvenor Casino Nottingham
License:
38750
Address:
Byron House, 4 Maid Marian Way, Nottingham NG1 6HS, United Kingdom
Hours:
Mon-Sun: 24/7
Phone:
+44 115 979 9288
Games:
Slots, Roulette, Blackjack, Poker
Hotel:
No
Venues:
Sportsbook, Restaurants, Bars, Lounge
Parking:
Yes
Genting Casino
Next up, we have Genting casino Nottingham. Although smaller than Grosvenor casino, it's still an enjoyable gambling experience. Genting opens at 2 PM with slots available from the get-go. Some of the more interesting games are offered by Novomatic. Live gaming starts at 3 PM, but you can play at one of the many electronic roulette terminals. If you're interested in playing Texas Hold'em, it's available every Wednesday from 7 PM until close. There's no dedicated card room.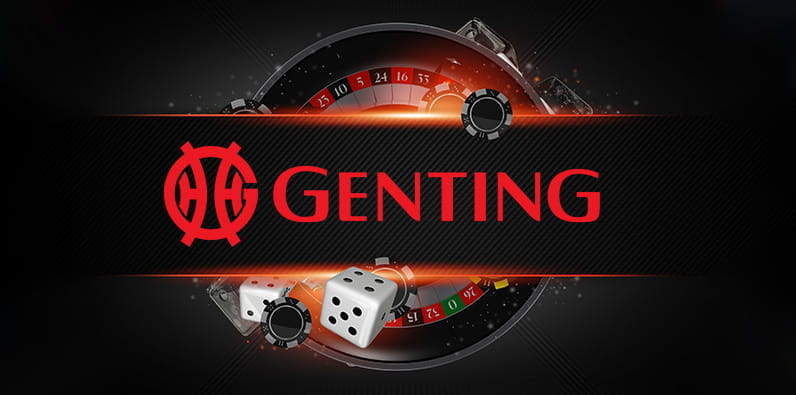 To accommodate more room for gaming, Genting casino has omitted the addition of a restaurant. Fret not, as the chain's famous all-day menu is available at the bar. You won't be leaving the casino in search of food and missing your lucky streak. Additionally, for the sports fans, there's an enormous 70-inch screen where you can enjoy the latest from Sky Sports, Box Nation and BT Sport. Speaking of sports, if you're interested in a game of golf, you can benefit from a great package deal. For £21.99 you'll get £20 voucher for slots, a session of learning how to play golf, 18-hole course and a welcome drink at the casino. Reaching your destination is easy as hopping on the NET tram and getting off at Royal Centre stop, just 3 minutes from the casino.
Genting Casino Nottingham
License:
537
Address:
The Cornerhouse, Burton St NG1 4DB, United Kingdom
Hours:
Mon-Sun: 2 PM – 5 AM
Phone:
+44 115 950 6839
Games:
Slots, Blackjack, Roulette, Poker
Hotel:
No
Venues:
Bar, Lounge
Parking:
Yes
Dusk Till Dawn Casino
Finally, on our list, we have Dusk Till Dawn casino. We do use the casino term a bit loosely, as the venue is more focused on poker than anything else. There are a few roulette and blackjack tables, with slot machines added into the mix. The focal point is the 45 poker tables, which can host up to 450 players at large tournaments. Speaking of tournaments, Dusk Till Dawn has the largest poker room in Europe, frequently being the stage for exciting games. There's a weekly DTD200 event with a guaranteed prize pool of £100,000.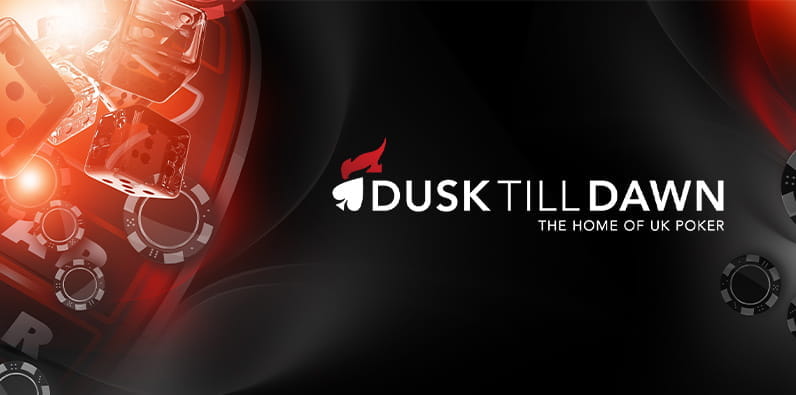 Aside from being a popular gambling venue for poker players, Dusk Till Dawn has a spacious bar available for anyone looking for some downtime. There are plenty of screens to watch live sports being broadcast while having a drink. If you're travelling by car, you can make use of one of the 220 parking spots available on site. If not, the closest bus stop (Finch Close) is a 10-minute walk away. Provided Dusk Till Dawn slot offerings don't satisfy your gambling, we can suggest playing at one of the best slots sites in the UK.
Dusk Till Dawn Poker and Casino Nottingham
License:
2353
Address:
Boulevard Retail Park, Redfield Way, Lenton NG7 2UW, United Kingdom
Hours:
Wed-Sun: 7 PM – 4 AM
Phone:
+44 115 845 4300
Games:
Slots, Blackjack, Roulette, Poker
Hotel:
No
Venues:
Bar
Parking:
Yes
Final Words
Despite being a relatively small city, Nottingham has plenty of casinos to choose from. In today's article, we've covered what we consider to be the top 3. However, below you'll find a list of the remaining ones both in the city and nearby. If you're interested in choosing an online casino, check out our reviews of the best casinos for UK players.
Casinos Nottingham
| Name | Address |
| --- | --- |
| Alea Casino | 108 Upper Parliament St, Nottingham NG1 6LF, United Kingdom |
| Admiral Casino: The Lion Nottingham | The Lion, 11 Clumber St, Nottingham NG1 3ED, United Kingdom |
| Admiral Casino: Beeston | 30 High Rd, Beeston, Nottingham NG9 2JP, United Kingdom |
| Admiral Casino: Clifton | 202-206 Southchurch Dr, Clifton, Nottingham NG11 8AA, United Kingdom |
| Admiral Casino: Bulwell | 219-221 Main St, Nottingham NG6 8EZ, United Kingdom |
| Admiral Casino: Arnold | 91 Front St, Arnold, Nottingham NG5 7EB, United Kingdom |