History of Casino Fashion – When Did it All Start?
Before we dive into the fashion trends, let's rewind a little bit and start with the history of casino fashion. Where do we start from? Well, we suggest we explore the meaning of the word 'casino' first. The term 'casa', which is the root of the word 'casino', has a specific meaning – the term was used to refer to a house or a building where social gatherings like gala dinners and parties occurred. After some research, we found out that there weren't any formal casino brands or businesses in the early days like there are today, so gamblers would usually go to certain people's houses to play games of chance with real money stakes. And so, the 'casinos' were 'born' but also banned soon after.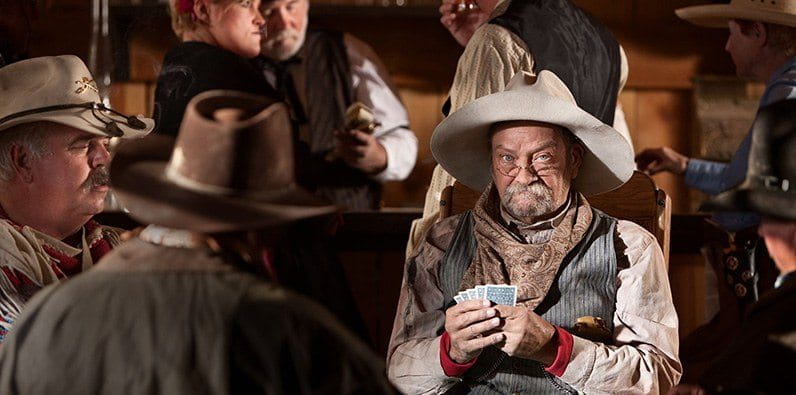 No matter the governments saw that these places bankrupted the nobility, casinos shortly came back to business. In some countries, the casa's were called saloons – half bar, half gambling den, where you could not only take part in gambling, but you could also share ideas with foreign travellers and businessmen, sign business deals and more. These establishments were visited not only by the high-class of the community but also by regular people like cowboys and day labourers. Dress codes vary, and it wasn't of such a big difference what you wear, as long as you're at the saloon with enough money to gamble. However, we could say that the old school gangster look was definitely a thing and it stayed on for quite a long time. Even in modern days, we could see some dazzling ladies with feathery accessories and boas and gentlemen with the typical white scarf, hat and a cigar entering the casino and looking like they've just came out of a black and white movie. Looks like Frank Sinatra will always be a casino fashion icon for a lot of gamblers out there. And how could we forget about the handsome Agent 007? But we'll get into that later in the article.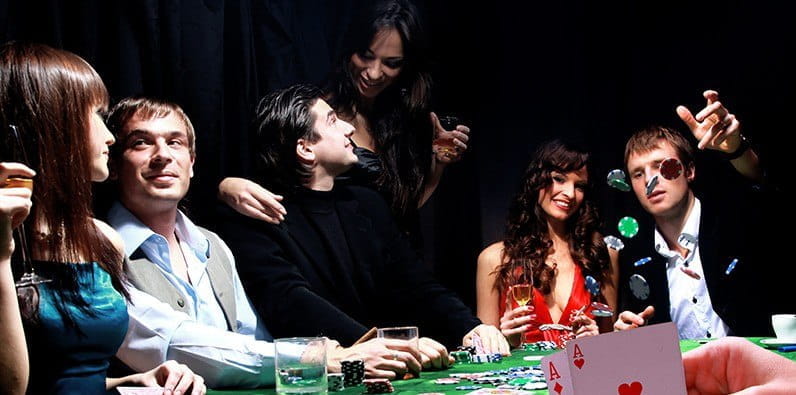 Casino Fashion Now – What Has Changed and What Not
So, what is the casino fashion today? There are actually quite a lot of accessories from the past that continues to be trendy and are owning the fashion runaways. Sequins and shiny fabrics are definitely a thing when it comes to prepping up for the casino! For example (ladies, you probably know best), Moschino organized a Las Vegas-themed runaway show in 2017, where pastels, sequins and Betty Boop-inspired clothing walked the catwalk to 'Viva Las Vegas'.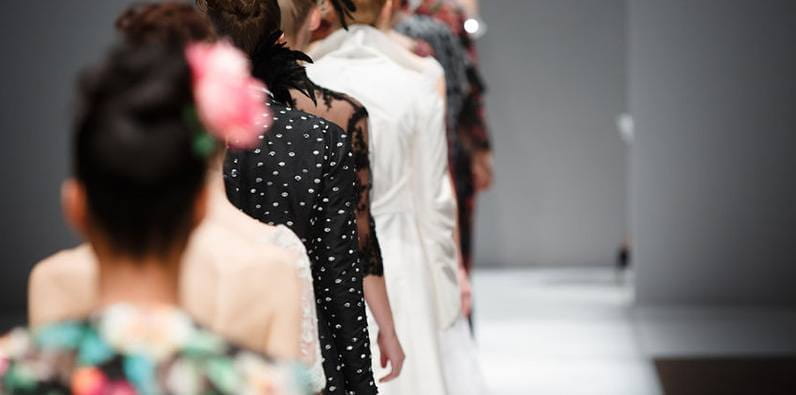 A lot of big names like Balenciaga, Givenchy, Michael Kors and more gain their casino inspiration for clothing from famous online slots like Immortal Romance and Golden Era. At these runaways, the designers present classic red dresses, body-con style, military styling – all that you're used to seeing in a slot game and that you might wear at a real live casino. Now that's innovative!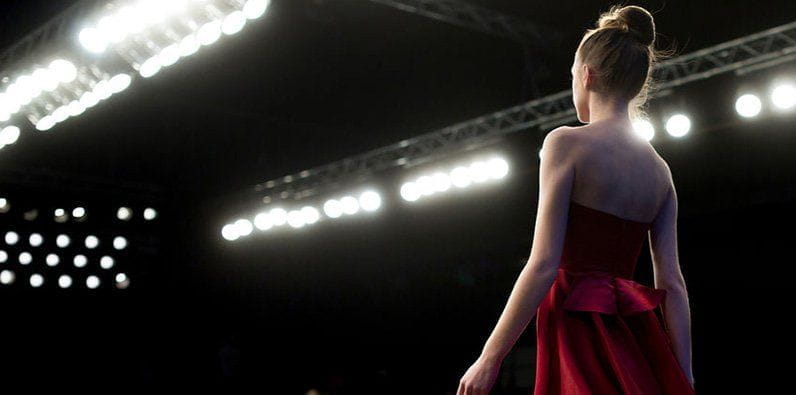 Monochrome colours like black, pearl and nudes are also considered perfect for a casino night (or day, however you prefer). Spring and Summer 2017 collections featured these beautiful colours with a little bit of bling-bling added.
But we got a little bit carried away – we're sorry, gentlemen! When it comes to male casino fashion, of course, you could never go wrong with the good-old tux. Ladies love this 'Casino Royale' vibe from a man! Similar to the feminine nudes, gentlemen, you could count on khaki pants and a button-down shirt in a pastel colour if you want to be classy, but also a little bit casual. Add a blazer or a leather jacket and you'll stand out in the crowd. A folded collar T-shirt and a navy pant or plain jeans are also suitable for a quick game. Pro-tip – make sure you tuck your sleeves when wearing a button-down shirt – you'll thank us later!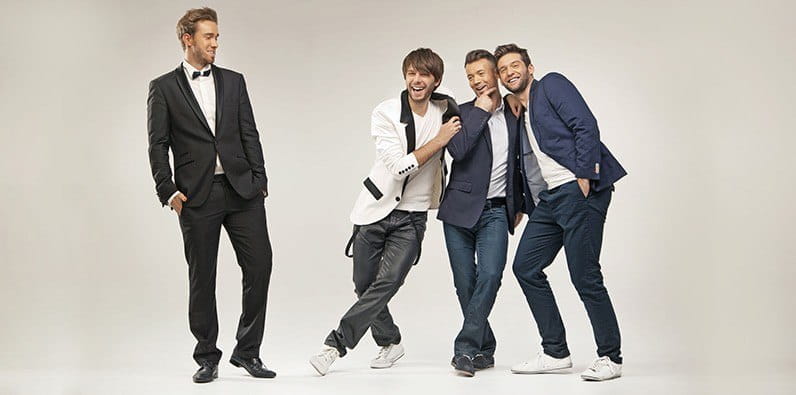 Some accessories that are still trendy from the Dean Martin era and the old-school gangster movies include a long white scarf and a hat. To feel and look extra fancy, make sure you wear dressy shoes and that you polish them, and you could also add a gold chain or a big gold ring. Another tip we got from a different article is to add a flashy money clip with a wad of fake money bills or real ones (just make sure you keep them safe!) – this will finish up your dapper look and will leave the impression that you're a high roller!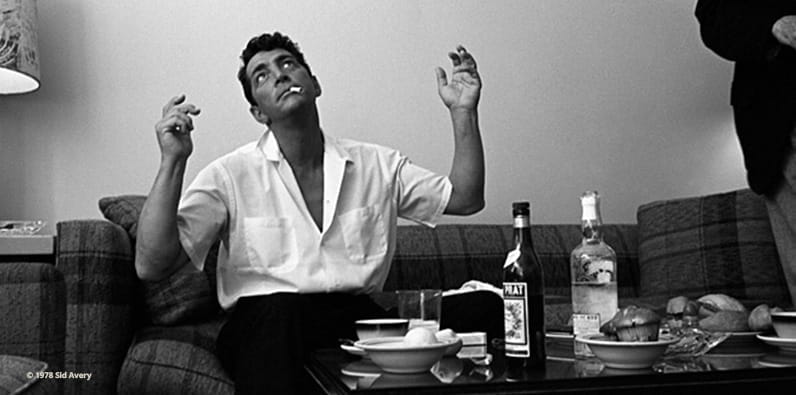 Ideas How to dress
Well, we kind of shared some outfit ideas along the way, but we might as well put on a list of a few looks for both ladies and gents. Important note: you don't need to have someone with you to pull of these looks – these outfits are superb for couples, but if you're a lone pigeon – we know you'll still wing it (Hahaha get it, get it? Okay…). As Bob Ross, God bless him, liked to say: 'Let's get crazy!'!
1. The Bond (Couple)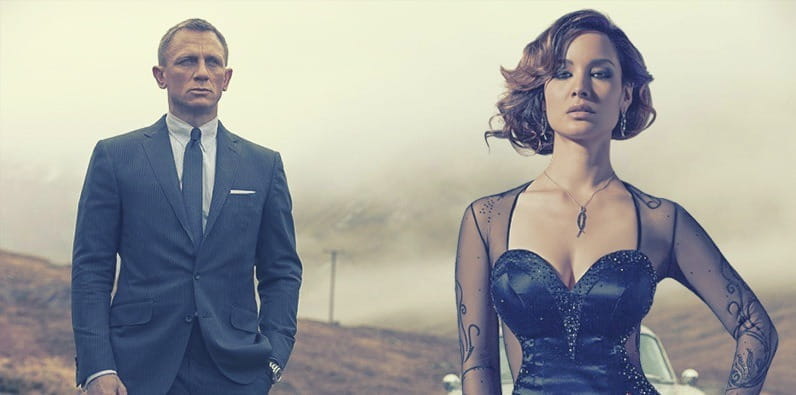 Or in other words, James Bond and his Bond Girl, also known as 'The Silver Fox'. In this look less is more and simplicity is key. Both men and women are glammed up but without being too extra. A tux or a suit and a beautiful black or red dress with some pearls for a delicate touch – if you show up with your partner like that, we guarantee you both will catch the eye. And, as the popular saying goes: 'The Silver Fox is here to win her game no matter the cost.' – prepare to win lots of cash!
2. The Flapper-Dapper (Couple)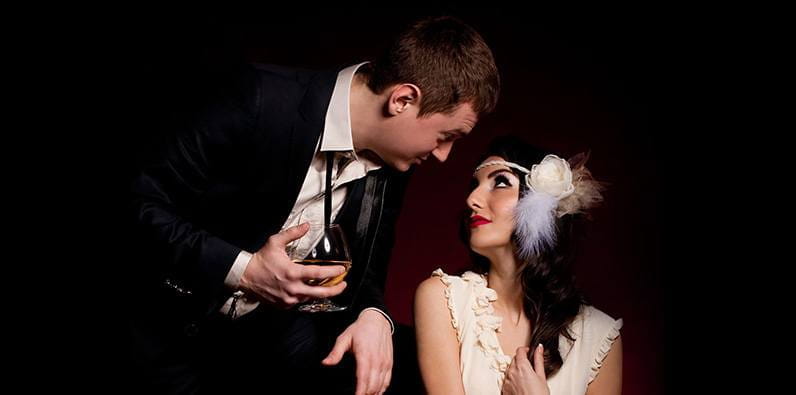 This is a full on 1930's inspired look that speaks for itself – a dapper man and a flapper woman. Gentlemen – tux and shiny shoes with some opera gloves and, for extra glam, a pocket watch! Don't forget about the money clip we mentioned earlier! Gals, we will make a wild guess that you've watched 'The Great Gatsby' (Amazing movie, we cried a lot…Wait, what?), and that you've seen how the ladies are dressed – feather boas, long or cocktail dresses, classy black or lots of sequences and bold makeup (classic red lip plus a Smokey eye). This is what we're going for with this look! And feel free to add some bling to shine bright like the diamond that you are!
3. Sophisticated, Yet Not Too Glammed Up (Couple)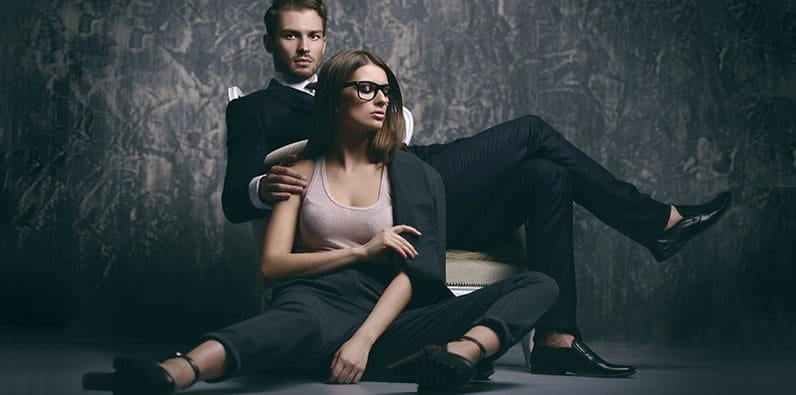 This sort of reminds us of the Bond couple, but a little bit more settled. Girls can dress up with a pair of trousers or a pencil skirt and a dressy top. If you're not up for heels, you can go with a pair of sandals and a pair of long earrings to finish up the look. Guys can go ahead and go simple, too – a pair of trousers and a button down is the way to go!
4. The Cozy Mingle (Couple)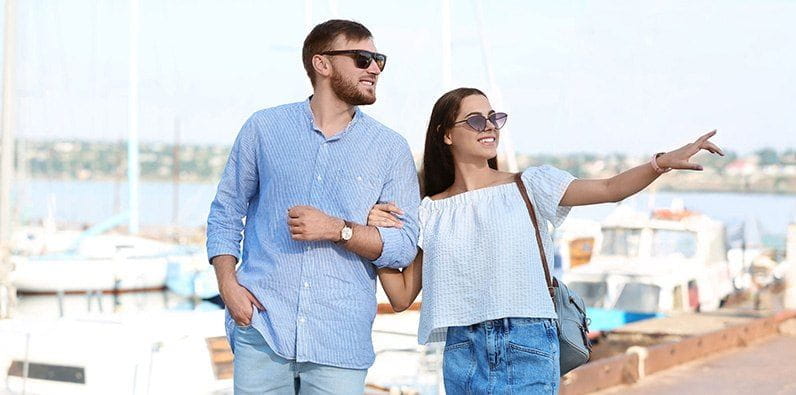 This is the ultimate casual look for when you're just passing by the casino for a quick game before you go shopping or go for a walk at the park. Gals, this is the moment when you can wear a maxi dress and sandals, just make sure the dress has thick shoulder straps. A good add-on would be a classic fit denim jacket and play with colours a little bit – a little pop of red or blue will do no harm, as long as it looks good! Guys, for this look, a pair of khaki pants is your new best friend (or just dark jeans)! In a combo with a polo shirt and brown loafers you're ready to spin the roulette for a while and then go on a shopping spree or go grab a couple of beers with friends.
And…We're Done
And there you have it – we made it till the end of the article! We hope you enjoyed reading and that you've got some ideas for your next casino adventure. Thank you for reading, play responsibly and have fun!