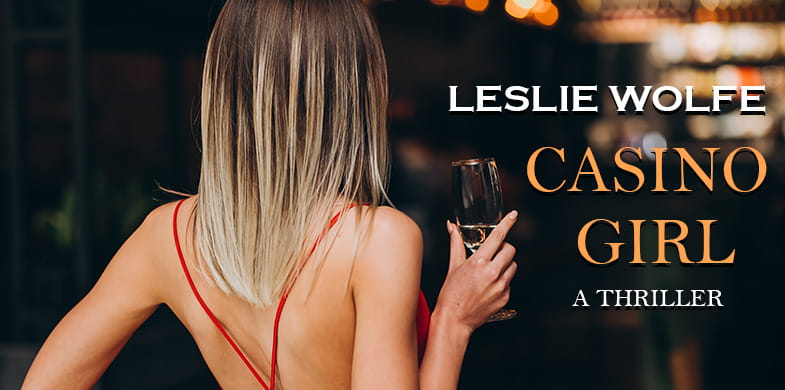 In the next few paragraphs of the 'Casino Girl' review, we will explain the plot of the book – characters, what is the big mystery and so on. We're going to have a closer look at the gambling aspect of the book as well, and we'll briefly introduce the author and her work.
Casino Girl – A Baxter and Holt Trilogy
Leslie Wolfe has written a lot of books throughout the years, but the ones that stand out are from the Casino Girl's Baxter and Holt series. The three books, published in 2018, took the general public by storm with intense murders and unexpected plot twists.
'Casino Girl' is the second book of the trilogy. First is 'Las Vegas Girl', which tells the story of a girl who was brutally murdered at the posh Aquamarine hotel in Sin City. The girl was the sister of the Governor's fiancé, making the murder scene even more suspicious and twisted.
'Las Vegas Crime' is the third book of the Baxter and Holt series. There is a serial killer on the loose, who preys on teenage girls, kidnaps them and exploits them for sex traffic or kills them in the most brutal ways possible, far away from everything and everyone. Described as 'a gripping serial killer thriller', 'Las Vegas Crime' is a title that you should look up at the library or Amazon!
About the Author – Who Is Leslie Wolfe
Leslie Wolfe is a US novelist with an interesting take on writing. She has been publishing books for a little over 10 years, but her writing career started at an early age, while she was still at school. Followed by a long creative pause because of work and other life events, Wolfe published her first novel, 'Executive', in 2011. Since then, Leslie has left the corporate world to pursue her dream and biggest passion – writing. She has written 13 novels and a multi-author collaboration anthology.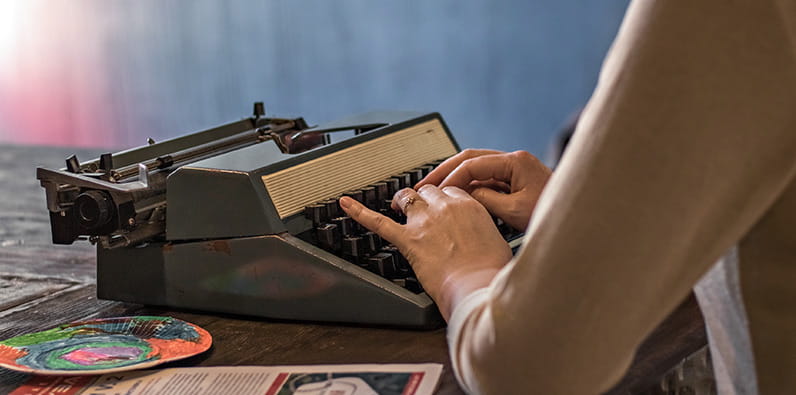 We do not know much about the 54-year-old author, as she leads a very private life away from the public and tabloids. All we know is that she is happily married, has a dog and enjoys interacting with fans on social media and via email.
Interesting fact:
One of Wolfe's hobbies includes digital sound mixing. She personally mixed the soundtrack for the video trailer of her book 'Executive'.
What Is the Casino Girl Book About?
The 'Casino Girl' book by Leslie Wolfe is a twisted, mysterious story about a sudden murder and hidden secrets. Based on extensive research on psychology and technology, Leslie Wolfe has managed to create yet another captivating story from the Baxter and Holt series.
Crystal is an exotic dancer that crawls on the floor while performing, doing her best to catch one last breath. Her sudden death in Las Vegas causes chaos, especially for Stan Farley – her manager, a lewd pig who has a sweet tooth for the girl and high-rollers that enter the casino. Nobody expected that Crystal would drop dead on stage; she had no bad blood with anyone. Or so did everyone think. Detectives Laura Baxter and Jack Holt have another mystery to solve. Will they be able to solve the mystery behind the murder of the innocent girl? Better read the book to find out!
'Casino Girl' Book Details

| | |
| --- | --- |
| 🧨 Year of Release: | 2018 |
| 👩 Author: | Leslie Wolf |
| 📖 Genre: | Criminal, Thriller, Mystery |
| 💵 Copies Sold: | 200+ |
| 📃 Number of Pages: | 266 |
| ⭐ Reader Ratings: | 5/5 |
Detectives Baxter and Holt – The Dark Duo
We cannot miss mentioning the main characters of 'Casino Girl' – Laura Baxter and Jack Holt. Two detectives, ready to solve the murder mystery. However, it's not all about their detective abilities. They are two complex characters that have their dark secrets. Both are members of the Las Vegas Metro PD, and they both come from the UK. Holt is a real veteran in the field, while Laura has a relatively different approach to her job.
Both characters are very strong and have their own twisted lives. A lot of readers are impressed and all for the teamwork and the chemistry between Baxter and Holt. They trust each other with their lives, but not with their darkest secrets that might get exposed in the 'Casino Girl' plot.
How Is Gambling Portrayed in Casino Girl
As you can see from our Casino Girl book review, the series has an ongoing theme – Vegas, bright lights, and lots of cash on the poker table. The storylines of all three books include gambling in some form and very high stakes that change lives. There is no specific game in the spotlight, but the overall casino atmosphere, the thrill of winning and hearing the ring of the slot machine are all very present.
All characters in the Casino Girl book are either passionate gamblers, have gambling debts or have something to do with gamblers. Crystal, the exotic dancer in the posh casino, was a favourite to a lot of the high rollers that were playing at the table near her. She got a lot of attention, as well as a lot of cash in tips. But players also lost a lot of money around her, much to the satisfaction of her manager. She was the perfect distraction that mysteriously faded away on the podium.
The Las Vegas Strip may offer a lot of temptations and opportunities to win some extra cash, but it can also be a dangerous place if you get involved with the wrong people. We advise you to play responsibly, whether you are entering a land-based casino or you are playing online. Even if you are playing at the best casino sites in the US, you should know your limits and be careful who you are playing with.
Where Can You Find 'Casino Girl' by Leslie Wolfe
We highly recommend you read 'Casino Girl'! You can find the book in almost every physical bookstores, as well as online. You can easily buy it via Amazon.com for Kindle, Audable or with a paperback.
Conclusion
Leslie Wolfe is a well-known author that has given a fresh boost to the genre of criminal novels. Alongside other books written by her, people rave over her Baxter and Holt series – two British detectives in Vegas with a dark past and a passion for twisted mysteries. 'Casino Girl' is the second book of the trilogy and the best one of the bunch, according to a lot of fan reviews. We highly recommend you get it on Amazon or at your local bookstore – it is worth the read!
FAQ
We've gathered the answers to some of the most frequently asked questions about the 'Casino Girl' book. Our editors did their research and helped us create this useful guide which might help you learn more about the book and the author.