From a Bankrupt Area to a Prosperous Gambling Capital
This splendid Belle Époque casino dates back to 1850 when Prince Charles III had to find a way to avoid bankruptcy after the taxes he imposed on the nearly 1000 farmers, who inhibited the region, got so high they weren't able to pay anymore. His mother, Princess Caroline, was a business-minded woman and came up with the idea to develop the tourism in the region after visiting the German town of Bad Homburg which was famous as a spa resort and had a successful casino. The casino there was built and operated by the Frenchman Francois Blanc and had already proven to be profitable. The Prince invited him to start up the same operation in Monaco, but he refused. Still, a casino was opened by other entrepreneurs, but it was so unpopular that bored croupiers used to hang outside the building looking through binoculars for customers. Part of the reason for the failure of this enterprise was the bad infrastructure during that time. People just couldn't get to the town easily. This changed with the opening of a new railroad. After the first futile attempts, Princess Caroline finally managed to convince Francois Blanc and his wife to move to Monaco and establish a casino like the one in Homburg. Blanc acquired a license to operate in return for a generous annual tax paid to the ruling family. In the years to come the casino took off and the principality had so much money that its citizens stopped paying taxes, which is still the situation nowadays.
Casinos in Monte Carlo
There are 7 gaming rooms in Casino de Monte Carlo offering various games. Back in the day, the most popular game here was Roulette but now you can find table games and slots also. Salle Europe is dedicated to table games. Salle Renaissance houses 50 slot machines. Salle des Ameriques is also reserved for slots. Salle Blanche and its Terrace offers Roulette, Punto Banco, Trente et Quarante, Ultimate Texas Hol'em Poker and Blackjack. The other three gaming rooms – Salle Touzet Nord, Salle Medecin and Salon Super Prives – are private rooms and the stakes there are usually higher. The casino is open every day from 2 pm but keep in mind that although you don't need a black tie and a suite, especially in the afternoons, it's better to dress up than dress down.
Three more casinos guarantee that whatever you do during your stay, you will always have a slot or a roulette table at hand. Casino Café de Paris offers table games like Punto Banco, English Roulette, Blackjack, Texas Hold'em Ultimate Poker and Mini Craps, slot machines, electronic roulette and if you are a high-roller there's a special VIP area with high limit video poker machines. Let's mention that there are two terraces where you can smoke while playing Punto, Blackjack, Poker, Roulette and slots. One of the advantages of Casino Café de Paris is that there is no dress code and it is open 24/7.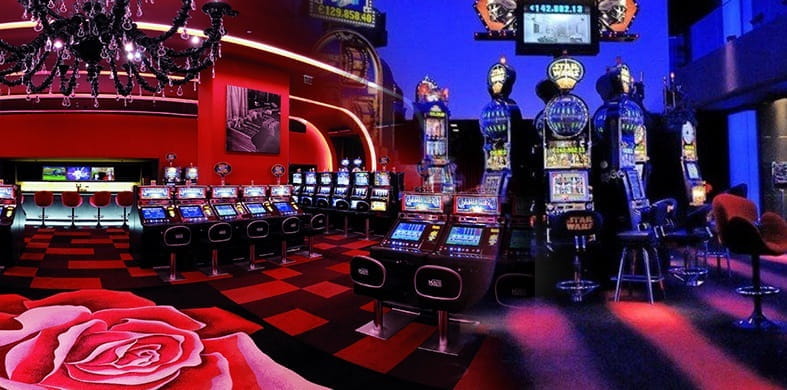 Sun Casino is another great place to try your luck. It offers many popular games like Blackjack, Craps, English Roulette and Ultimate Texas Hold'em Poker and the impressive collection of 195 slots. You can also watch major sporting events on the big screens in the gaming room. On top of that, there is a live band or a DJ every weekend between 10 pm and 2:30 am. The casino is open daily after 2 pm. Keep in mind that no shorts or sports shoes are allowed after 7 pm.
Settled in the Monte-Carlo Bay Hotel and Resort, Monte-Carlo Bay Casino has a more modern feel. You can find 157 slot machines there and what's even better is that there is a smoking terrace with 30 more slots on it. There's no dress code and the casino is open daily after 2 pm.
Why Citizens of Monaco Are Not Allowed in the Casino?
The reason actually is so obvious, it's hard to believe. The ban was reasonable in the past when Monaco was facing bankruptcy. After all, Prince Charles III and Princess Caroline didn't want their citizens to waste the little money they had on gambling because this would have made the economic situation even worse. The casino was intended strictly for foreigners and this is reflected even in the name of the company that was created to operate the gambling business: 'Societe des Bains de Mer et du Cercle des Etrangers' which translated to English means roughly: 'Society of Sea Bathing and Foreign Circles'. Believe it or not, the ban is still valid nowadays and even Prince Albert has to use a side door to enter his private box in the Opera House next to the casino.
A Favourite Spot for Mr Bond
We've seen the British secret agent visit Monaco many times and it's no wonder. It suits both his elegant style and is just as badass as the spy himself. The first time Mr Bond, played by Sean Connery, sets foot in Monaco was in 1983 in the unofficial movie Never Say Never Again. Then Pierce Brosnan parked his Aston Martin in front of Casino de Monte Carlo and nonchalantly passed the keys to the valet greeting him in French in the movie Goldeneye in 1995. Both of them enter the same gaming room in the casino – Salle Medicin, probably because it is the most isolated hall in the casino and can be easily closed for visitors without making a big fuss.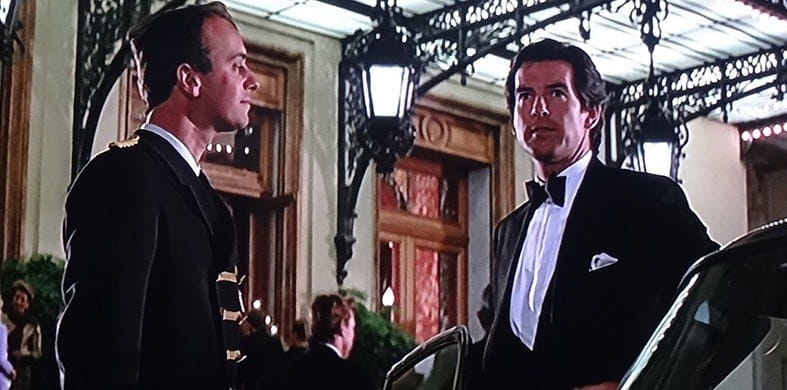 It actually sounds and looks like a fairy tale, right? The entire casino, the names of the halls… Unfortunately, we cannot just hop on a plane and go to spend a bit of money in Monte Carlo anytime we want. And while we really regret this, we can still find some piece of mind in the perfect live dealer casino sites that operate in the UK.