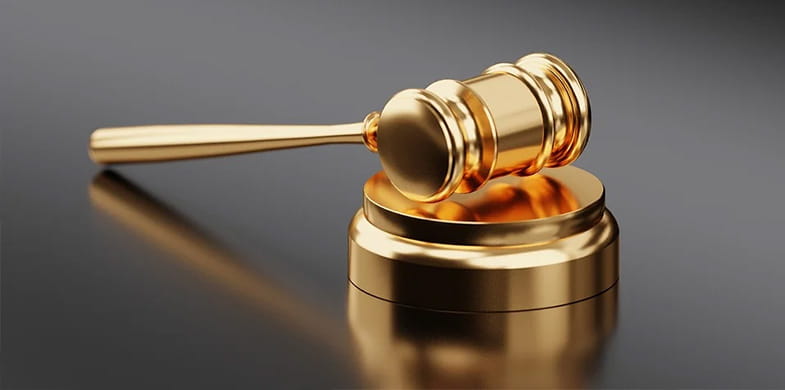 Our article begins with the Canadian gambling laws and moves towards online gambling. You can read about the main laws, regulators, and penalties. We will tell you which games are legal, and what taxes you should pay in case of winning in Canada. First, we will tell you about the main gambling laws in Canada.
Canadian Gambling Laws – What is Legal Gambling in Canada?
Before getting to the Canada online gambling laws and what you should know when gambling online from a top mobile casino in Canada, we will give you details about the main legislation. The main law in Canada, which regulates the casinos and online casino activities is the federal Criminal Code (or the "Code"). The Criminal Code of Canada describes the legal and illegal gambling activities in the country. The main regulations on different gambling activities are divided as follows:
Section 201 – Regulations about keeping common gaming or betting house, and a list of offences.
Section 202 – Illegal betting, book-making, and pool-selling.
Section 204 – Pari-mutuel betting on horses.
Section 206 – Lotteries and other games of chance.
Section 206.1 – "Pure skill" games, where the skills and the competition have no element of chance, are completely legal and not monitored by the authorities.
Section 209 – Cheating at games of chance with the intent to defraud the customer, the house, or both.
On a national level, the Canadian Criminal Code is supported by the federal penal law and the Competition Act. This way, the legislation covers the gambling locations, games, winning odds, and prizes. The latest additions to the laws are related to online gambling and, hopefully, soon the best online casino sites in Canada for 2023 may be completely legal and the best casino sites to play blackjack online in Canada likewise.
Provincial Gambling Laws in Canada
Besides the national legislation, every province is free to decide individually all gambling matters. Just like the land-based casinos, the activity of the online casino sites is regulated by the gambling laws in Canada and the provinces' authorities. The pure skill games and social gaming with no prize in money or money's worth are not under the law's eye. Neither are the daily fantasy games, like the one you can find at Canada's top daily fantasy sites for 2023.
Every state has an authority that regulates the online and land-based betting and gambling activity. Only the horse races make a difference because the land-based racetracks are monitored and regulated by the Canadian Pari-Mutuel Agency. In contrast, the digital betting on horse races depends on the province you are in.
Suppose you like to bet at some of the sports betting sites in Canada, but you are not sure if it is legal, then we will tell you. In the table, we gave you each province's gambling authority that regulates the land-based and online casino activities:
| Province | Gambling Authority | Online Casinos | Land-based Casinos |
| --- | --- | --- | --- |
| Alberta | Alberta Gaming, Liquor and Cannabis Commission (AGLC) | Yes | Yes |
| British Colombia | Gaming Policy and Enforcement Branch of the Ministry of Finance (GPEB) | Yes | Yes |
| Manitoba | Liquor, Gaming and Cannabis Authority of Manitoba | Yes | Yes |
| New Brunswick | Gaming, Liquor, and Security Licensing Branch of the Department of Justice and Public Safety | Yes | Yes |
| Newfoundland and Labrador | Consumer Affairs Division of Digital Government and Service NL | Yes | Yes |
| Northwest Territories (Territory) | Department of Municipal and Community Affairs | Yes | Yes |
| Nova Scotia | Nova Scotia Gaming Corporation | Yes | Yes |
| Nunavut (Territory) | Department of Health | Yes | Yes |
| Ontario | Alcohol and Gaming Commission of Ontario (AGCO) | Yes | Yes |
| Prince Edward Island | Prince Edward Island Lotteries Commission; Consumer, Corporate; Insurance Division of the Department of Justice and Public Safety | Yes | Yes |
| Quebec | Regie des alcools, des courses et des jeux; Societe des loteries du Quebec (Loto-Quebec) | Yes | Yes |
| Saskatchewan | Saskatchewan Liquor and Gaming Authority (SLGA); Indigenous Gaming Regulators (IGR) of the First Nations | Yes | Yes |
| Yukon Territory | Professional Licensing; Regulatory Affairs Branch of the Department of Community Services | Yes | Yes |
The gambling laws Canada legalized are for a wide range of casino games. In addition to that, the charitable, fundraising, and religious organizations are allowed to hold gambling licenses. They can perform raffles, bingo games, sports pools, and other competitions and games to collect funds. The condition is that the earned money is given to hospitals, schools, homeless shelters, or help the community in any other way.
Legal Sites According to the Gambling laws in Canada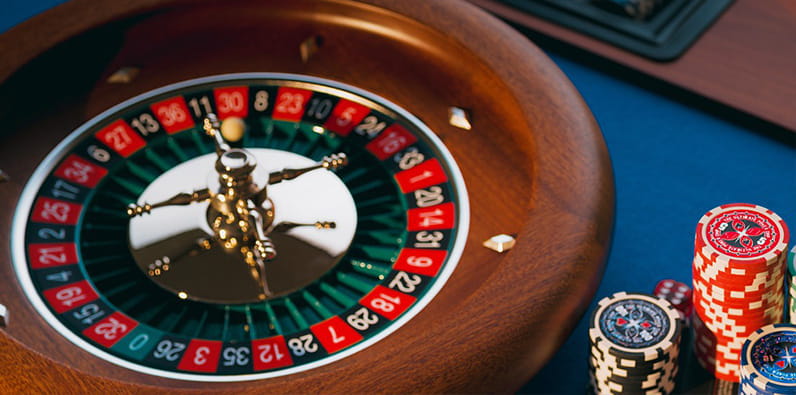 Canadian gambling laws are quite vague when it comes to online gambling. The Canadian Criminal Code regulates the legal and illegal gaming, games, activities, prizes, and establishments on a national level.
We will now explain how come there are online casinos, when the gambling laws in Canada do not regulate them. First, Canadian players can play at the most trusted online casinos in Canada and gambling sites if they are monitored by authoritative gambling regulators. Another option is the local native tribes' owned online casinos. We will focus on those in the next chapters because they are the closest to legal Canadian online gaming and betting options.
Canadian Online Casino Licenses
Canada online gambling laws regarding tribal casinos do not apply completely. If you intend to have a legal online casino, then your chance is to get a license from the Kahnawake Gaming Commission. This agency was established in 1996 by the Kahnawake Mohawk Nation. As a sovereign nation, the Mohawk had the right to issue licenses and operate online gambling operators.
In addition to that, the Kahnawake Mohawk Nation can run casinos or even lease space to other online casinos. Knowing all this, there is no wonder that most, if not all, legal Canadian best live casino sites for 2023 are native-owned.
Canada does not criminalize playing at licensed gambling sites. Before signing up, you should check which one of the best Canadian gambling sites is licensed by the Kahnawake Gaming Commission, UKGC, and MGA. As an extra safety and security, look for a valid SSL certificate that guarantees safety for your details and money.
Legal Games in Online Canadian Casinos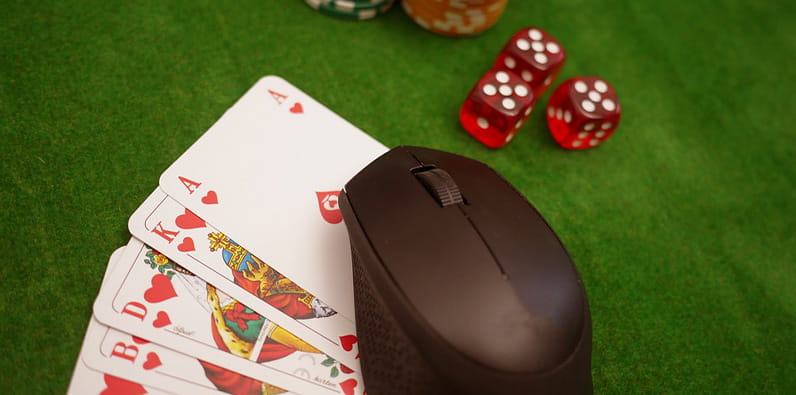 One of the best things about playing at an online gambling site is the vast number of games that are impossible to maintain at a land-based casino. Just think about the hundreds and sometimes thousands of slots. What if you want to play at top Canadian roulette casinos? Or perhaps you wish to try your luck with the online lottery in Canada? Online gaming allows you to pick from classic and modern versions of the game and has a seat on the table for every player. Besides this, Canada online gambling laws regulate games like:
Poker
Blackjack
Slots
Roulette
Bingo
Lotteries
Horse races
Sports betting
All Canadian players can freely sign up and enjoy the gaming experience at any of the best real money online casinos in Canada for 2023. As you can see, we have selected the top of a lengthy list with over 250 legal gambling sites owned by more than 50 operators. It is up to you to browse the selection and pick the online casino you like best.
Winners' Tax in Canada
Canadian online gambling laws regarding winners' tax match the standard gambling rules. There is no fee for Canadian recreational players (Canadiens who play for fun). The government can't tax the money because they are not from a regular income source like employment, property, lease, etc.
That means that you can sign your name in the list of the biggest lottery wins in Canada and keep all money for yourself. An exception of this rule is made when the player collects interest on the winnings. The extras are taxable, and you have to declare the winning with a T5 form.
In Canada, the full-time gamblers pay taxes on their winnings. Since they recognize themselves and are known as professionals, each of them is considered a freelance business, and therefore, the income is taxable. The Canada Revenue Agency is slow on processing those taxes because a pro gambler may lose big at any moment. In addition to that, in 2012, a court dispute ended with the rule that gambling losses aren't taxed write-offs.
Canadian Online Casino's Specifics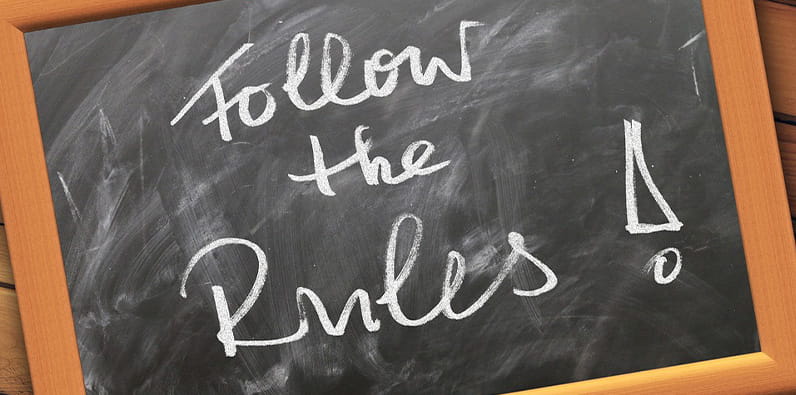 Like the land-based casinos and every other website, the digital gambling sites also have requirements. Some of the rules aim to guarantee the casino's safety, while others protect the players, but all requirements are up to the country's legal regulations.
Gambling Age
The online gambling laws Canada has, are strict about the player's age and funds even when you wish to enjoy simple gambling like play online bingo in Canada. When it comes to age requirements, the player must be 19 years old to sign-up and play at an online gambling site in Canada. Only exceptions are made for online casinos in Quebec, Manitoba, or Alberta, where you can be 18 years old to gamble.
Player's Nationality
The Canadian casino laws have no limitations regarding the player's citizenship. If you are a visitor or a tourist in Canada, you will be free to try your luck. There are some regulations in case of winning a big prize, or if you are a professional gambler, as required by the gambling laws by country. When it comes to the online casinos, some may block Canadian players for one reason or another.
Payment Methods
Canadian gambling laws regulate financial transactions to prevent money laundering, scams, terrorist funding, legal payment methods, and more. Beyond this, every operator decides what payment methods can be used on a specific website. For example, many operators do not accept Visa (see also PayPal casino Canada gambling laws). In return, they offer other e-wallet, card, bank transfers, and even cryptocurrencies as transfer methods.
Canadian Law Enforcement and Penalties for Gambling Crimes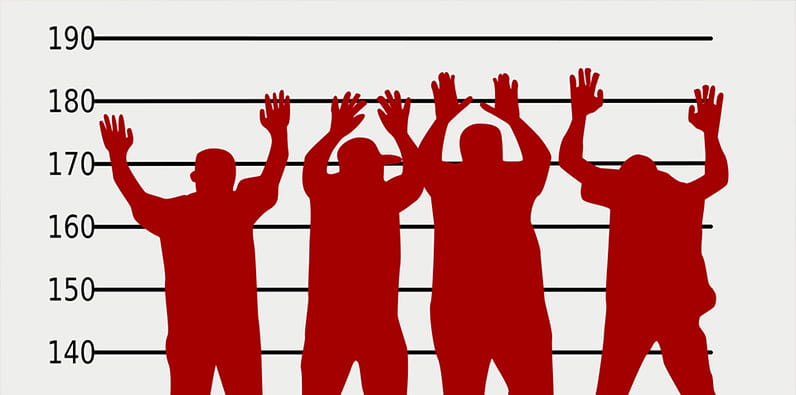 The gambling laws in Canada cover a vast field for criminal activity. That is why all Canadian and international authorities work together to prevent major illegal activity like money laundering, terrorist financing, money frauds, identity thefts, and more. The land-based and online casinos are closely monitored firstly by the city and provincial law enforcement.
The Canadian national organizations such as the Canadian Security Intelligence Service and Royal Canadian Mounted Police assist the local authorities daily. They also keep an eye on acts that spread over two or more provinces, or over the entire country, and work closely with related agencies from other countries.
The only violation for a Canadian player is to play at an unlicensed establishment. The same goes for the operators that run games without a license. Currently, the maximum penalty in Canada is a prison term of five years for gambling-related offences. Most of the times, the violators receive a few months up to two years imprisonment and/or a fine.
Canadian Land-Based Casinos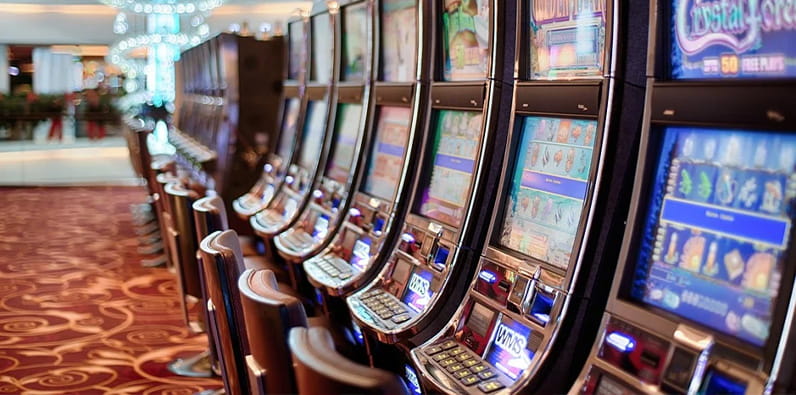 Canadian gambling laws were created first to regulate the activity of the land-based casinos and gambling rooms. If you pick a place to go on vacation and play at a casino, then our best casino in Toronto guide will be of service.
Since province Ontario has one of the highest populations in Canada, the entertainment opportunities are also countless. There are 25+ casinos in Ontario province. You can also find racetracks, lottery, sports betting, and more gaming and gambling opportunities. The Canadian online gambling options can allow you to switch between online and land-based casinos at your will.
The Canadian online gambling laws also apply for operators that cover Quebec and Montreal. You may not know this, but there are legal games of chance in Quebec since 1970. If you are wondering where to play, the best Montreal casino article can help you. If you intend to travel around Canada, worry not, because each province has incredible gaming locations. Let's not forget that you will have a chance to enter your preferred online casino wherever you go.
Canadian Online Gambling Laws FAQ
The Canadian online gambling laws are the newest addition to the Canadian legislation. In our article, we told you which are the main gambling laws in Canada, who regulates online gambling, and even what penalties are given to the violators. Now, we will answer the most common questions our readers ask.