The next chart shows you more about the top 20 casinos outside of Las Vegas Strip including, of course, their overall ranking. The table is subdivided in two – first are the top 10 locations which are, simply put, some of the best gambling sites all over the US. The second part includes another collection of 10 more US casinos outside of Las Vegas so you will have a greater choice if you wonder where to enjoy the best gambling experience. And if you want some more information about it, you can check our page for USA casino gambling. We are sure that you will find many things there to sparkle your interest!
| Top 10 Best Casinos in US not in Vegas | Gaming Space (sq. ft.) | Slot Machines | Table Games | Special Facilities / Services | Location / Environment | Overall Rating |
| --- | --- | --- | --- | --- | --- | --- |
| 1. WinStar World Casino | 600,000 | 7400 | 88 | Golf Course, RV | Non-Urban | 10/10 |
| 2. Mohegan Sun | 364,000 | 6500 | 377 | Spa, Golf, Arena, Signature Events | Waterfront | 9.9/10 |
| 3. Foxwoods Resort Casino | 344,000 | 4800 | 250 | Golf, Spa, Arcade | Woodland | 9.9/10 |
| 4. San Manuel Casino | 300,000 | 4700 | 130 | Poolside, Sky lounge | Urban | 9.7/10 |
| 5. Resorts World New York City | 175,000 | 4400 | 1300 | Racetrack, 360° Bar | Urban | 9.6/10 |
| 6. Pechanga Resort & Casino | 188,000 | 4000 | 154 | Golf Course, Spa, RV | Mountain Backdrop | 9.6/10 |
| 7. Borgata Hotel Casino & Spa | 161,000 | 4000 | 180 | Water Club, Spa | Urban, Waterfront | 9.6/10 |
| 8. MGM Grand Detroit | 100,000 | 3500 | 150 | Virtual Golf, Spa, M Life | Downtown | 9.4/10 |
| 9. Caesars Atlantic City | 145,000 | 3000 | 135 | Spa, Rooftop pool, Nightclub, Pier | Urban | 9.4/10 |
| 10. MGM National Harbor | 135,000 | 2800 | 140 | Theatre, Spa, M Life, Fly Bar | Non-Urban | 9.4/10 |
| 11. Harrah's Philadelphia | 106,100 | 2100 | 126 | Racetrack | Riverfront | 9.1/10 |
| 12. Coushatta Casino Resort | 100,000 | 2800 | 70 | Golf course, RV, Waterpark | Non-urban | 9.1/10 |
| 13. Tulalip Casino | 200,000 | 2400 | 35 | Spa, Amphitheatre | Urban, Woodland | 9.1/10 |
| 14. Resorts World Catskills | 100,000 | 2150 | 150 | Golf course, Spa | Woodland | 9.1/10 |
| 15. Seminole Hard Rock Hotel & Casino | 140,000 | 2000 | 100 | Spa, Golf, Music venues, Theatre Arena | Urban | 8.9/10 |
| 16. Beau Rivage Resort & Casino | 72,000 | 1800 | 110 | Pool, Spa | Waterfront | 8.9/10 |
| 17. Peppermill Resort | 107,272 | 1500 | 48 | Pools, Spa, Arcade | Urban | 8.7/10 |
| 18. Mount Airy Casino Resort | 62,000 | 1800 | 70 | Golf club, Spa, Pool, Nightclub | Woodland | 8.7/10 |
| 19. Harrah's Resort Southern California | 59,000 | 1652 | 61 | Poolside | Mountain | 8.6/10 |
| 20. L'Auberge Casino Resort | 30,000 | 1600 | 83 | Arcade, Spa, Poolside | Waterfront | 8.5/10 |
It is not always the case a larger casino by gaming area to score better than another because we considered all other factors like the number of land-based slot terminals and table games. Indeed the best casino outside Las Vegas offers a combination of amusements, amenities and places to stay because let's face it – every serious gambler prefers to overnight and play a wide assortment of games. Now, let's take a closer look at our approach for selecting the 20 best casinos in the US not in Vegas, followed by a little bit more information about each.
How We Assessed the Best Casino Sites
The first casino in the list above has it all – a huge gaming area with thousands of games offering an unlimited amount of ways to win. Keep in mind that this list is not complete because the land-based casinos are an iconic industry in the US and there are always bigger or more exciting places to play. Gambling online in the USA becomes more and more popular and especially in the last years, so players have an enormous choice of where to play. But how you choose the most appealing gambling locations, among others? Next, you can find more details on the three key factors that we used for selecting the best casino outside Las Vegas and the 19 other amazing sites that follow.
Factor 1: Diversity of Casino Games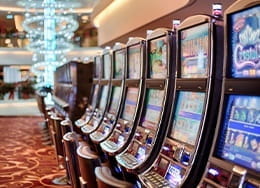 The number of the most played games is essential because it gives players more options to win. Those are slot terminals and table games in 100% of the cases, and they are exactly the types of games that the casinos offer in the greatest variation. For instance, you cannot find a casino on our list with less than a thousand slot machines! The 10 best casinos in US not in Vegas (in the top part of the list) even feature more than three thousand slot machines each. This enormous variation means that you can easily switch places within a casino and find the game that suits you best. There is even a greater chance that you will find your favourite slot machine if you have any. If you are a newbie, you could easily find a slot that allows bets as low as a couple of cents, while if you prefer the high-roller games – then you can find machines with a single bet of $100 or perhaps more. That's why size really matters! Especially when it comes down to gambling. Please, notice that we did not include video poker terminals in the numbers of the slot machines. The table games also do not include the other types of classic casino pastimes like poker rooms, bingo, etc. The variation of the two main types of games in the best casinos outside of Las Vegas is essential for assessing the gaming opportunities. Moreover, when you have all this spread within the total gaming area of the casino – you can get a clear picture of how cramped it is, or it is not; and whether there is more hustle and bustle in the gaming room or players can enjoy a more casual relaxed atmosphere.
Factor 2: Additional Facilities & Services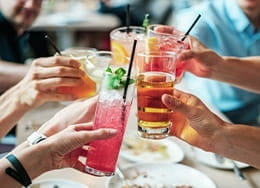 With this in mind, the next key factor is the additional facilities or services offered by the best casinos outside of Vegas because gaming is only a small part of every gambler's experience. It is always good to have plenty of accommodations to choose from when you want to stay for a couple of days or more. It is also nice to have plenty of amenities to pamper yourself like spa centres, poolside lounges or maybe even yoga sessions. Besides the amazing accommodations, the best casino outside Las Vegas also offers an amazing array of amenities such as shopping centres, restaurants, bars and other eateries. They are essential for your wonderful stay but some casinos are specialised in offering gaming services and therefore they do not offer so many amenities. Sometimes, gamblers may need much more than just a full overnight experience. Which may include and not only: additional gaming options like golf courses, racetracks and swimming poos. The thing is that almost every of the 20 best casinos outside of Las Vegas Strip offers a full range of these services. That's why in the table above, we included just a short overview of their additional services that are unique or different.
Factor 3: Importance of the Location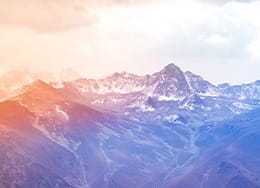 With that in mind, we also considered the unique aspects of the location of the casino not only because of the beautiful panoramic vistas from your room but also because you may seek a remote gambling adventure in the mountains, for example. By contrary, you may prefer a glamorous gambling adventure right in the downtown of a big bustling city. Some of the top 20 casinos outside of Las Vegas offer all this at once and that's exactly thanks to their amazing location. Breathtaking mountain view from the terrace of your suite for a stunning start of your day or the comforts of the big modern city at a short 5-minute walk – we included almost every kind of environment for the casinos in our list. Without a doubt, the beautiful panoramic views are only a small part of the overall experience in the best casinos in the US (not in Vegas), but a very important one. It's hard to beat the fame of Las Vegas as the gambling capital of the world, but let's continue with the 20 best other US casinos where you can enjoy the same or an even more amazing experience. The first place is for one exceptional place, which is more like the country's greatest gambling hub ever!
#1 WinStar World Casino (Thackerville, Oklahoma)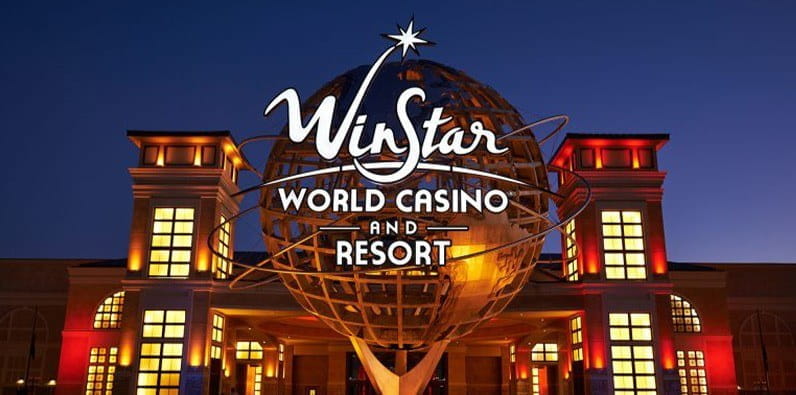 Scenically spanning alongside the Interstate 35 in southern Oklahoma, Winstar World Casino is the largest and most famous gambling site all over the state and beyond. It is the best casino outside Las Vegas neither only because of its awesome location right between Oklahoma City and Dallas nor only because of the enormous gaming area of 600,000 sq. ft. With its 7400 electronic games, Winstar World Casino is the country's largest site of its kind and, moreover, it offers visitors a wide array of accommodations, entertainment venues and other gaming facilities. Gamblers can also choose from roulette, blackjack, keno, bingo, poker, and the list goes on. There are numerous exquisite restaurants and more than a thousand rooms for a truly unforgettable overnight experience.
#2 Mohegan Sun (Uncasville, Connecticut)
The next premium casino outside Las Vegas is located near the northeastern coast, in Connecticut. It comes to Mohegan Sun which also boasts a spectacular gaming area filled with nearly 6500 slot machines and a vast variety of table games. If blackjack, baccarat or roulette is your favourite casino game, then you will have over 300 at your disposal! Mohegan Sun Casino is renowned for its great variety of table games, while the other facilities of the complex range from luxury accommodations and waterfront suites to planetarium-like ceilings and an indoor waterfall. The best part is that the substantial 34-story skyscrapers of Mohegan Sun offer stunning vistas of the river and the endless woodlands along the coastal region of Connecticut.
#3 Foxwoods Resort Casino (Mashantucket, Connecticut)
The next top casino outside Las Vegas is one of the main attractions in Foxwoods Resort, also located in the coastal part of Connecticut and in very close proximity to Mohegan Sun. However, Foxwoods Resort Casino offers a more secluded location deeper into the woods and that's quite away from any major city. You will not need any because once you arrive in the complex, you will be transported to a large city by itself. The casino floor offers nearly 5K slot machines and over 250 tables games while the accommodations in the hotel areas include over 2200 rooms. A complete range of gambling pastimes like bingo, keno, poker, video poker and racebook transforms Foxwoods into another one of the best casinos outside of Vegas.
#4 San Manuel Casino (Highland, California)
Transport yourself to the sunny southern California where at the edge of L.A.`s huge metropolitan area and the giant mountain peaks, you can come across the giant San Manuel Casino. Its complex looking like a castle offers a gaming area of over 3000 sq. ft. and more than 3700 slot machines, while the table games are over a hundred. The exotic charm of southern California and the numerous themed attractions can be enjoyed at every corner of the complex but what's unique is the amazing panoramic view of the mountain peaks. San Manuel Casino is located at the eastern corner of the L.A.'s huge urban area, so it is always the best choice to escape in style from the hustle and bustle.
#5 Resorts World New York City (Queens, New York)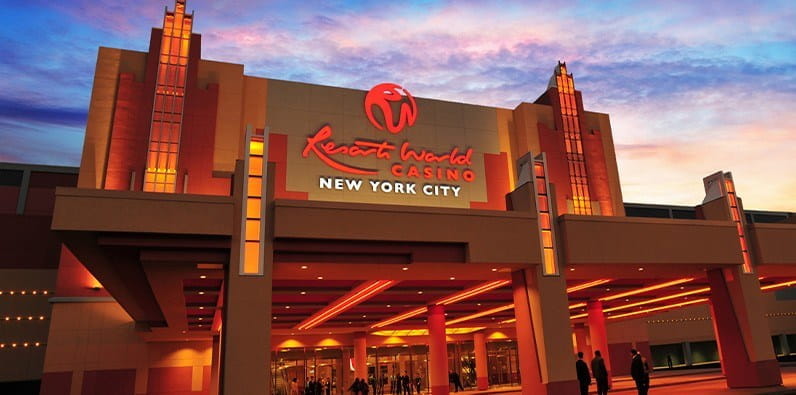 Of all the casinos in this list, Resort World in New York offers the greatest number of table games – over 1300! The variety of slots is also impressive, over 4000, while the total gaming area is almost twice less than that of casino #2 in our list. This means that in Resort World Casino, you will be surrounded by fantastic gaming opportunities at every corner! This is a real heaven for every gambler and it is part of the iconic brand owned by Genting Group. By contrast to the many Resorts World casinos, this one in Queens, New York City, has an adjacent racetrack and it is the largest and one of the oldest gambling complexes of its kind all over the east coast. So, if you are after one of the most special and best casinos in the US not in Vegas, then your right choice would certainly be Resorts World New York City!
#6 Pechanga Resort & Casino (Temecula, California)
This is another casino located outside the big bustling area and bounded by striking mountain vistas, green golf courses and plenty of exquisite amenities. It is located in Temecula, Southern California, and only about a couple of hours' drive from Downtown Los Angeles. This magnificent location is highlighted by the rugged peaks of the mountain, which would be clearly visible on the horizon if you book a suite in Pechanga Resort & Casino. The gambling floor spans across nearly 180,000 sq. ft. while the gaming temptations range from some 4000 slot machines to 150 table games. A huge bingo room is another awesome addition to this huge temple for gambling while if you love poker, then you can take advantage of dozens of tables too.
#7 Borgata Hotel Casino & Spa (Atlantic City, New Jersey)
Get back to the east coast and more exactly, to Atlantic City, where you can find casino No. 7 in our list. It comes to Borgata Hotel Casino & Spa which is one of the primary gambling venues in the world-renowned Atlantic City. For many gamblers, the best casinos in US not in Vegas are located precisely here, in Atlantic City, but Borgata Casino has only 160,000 sq. ft. of a gaming floor. Well, that's something quite impressive, but it is less than the previous casinos on our list. Nevertheless, this complex features the largest hotel in the entire state, offering over 2000 rooms, as well as a signature spa, restaurants, nightlife entertainment, retail centres, and more. You can also check and enjoy the best online casinos in New Jersey.
#8 MGM Grand Detroit (Detroit, Michigan)
MGM Grand Detroit is one of the greatest resorts of the brand. It is located right in Downtown Detroit, which gives you every amenity and comfort of the big city that you can imagine. However, if you plan to stay for a while in the resort, you will have all you need for your unforgettable gambling experience. The casino is the resort's greatest attraction because over 3500 slot machines and 150 table games are spread across a gaming floor of 100,000 sq. ft. Besides the awesome gambling opportunities, MGM Grand Detroit is famous as the first luxurious casino resort outside of Las Vegas and, as you can guess, everything is designed to provide an upscale experience. This is definitely one of the most luxurious casinos outside of Las Vegas Strip. Furthermore, the brand also provide online gaming services and it is one of the best online casinos in Michigan.
#9 Caesars Atlantic City (Atlantic City, New Jersey)
It couldn't be a complete list of the best casinos in the US not Vegas without mentioning some of the hottest Atlantic City gambling destinations and here is another iconic one. Caesars Atlantic City is located in the heart of Atlantic City and only a short walking distance from the ocean. A gigantic gaming area with thousands of slot terminals and table games offer the ultimate experience in the field. Indeed, Caesars is one of if not the most famous casino resorts in Atlantic City. Its signature Roman architecture and over a thousand beautifully appointed rooms offer gamblers endless opportunities to stay, play, relax and unwind for quite some time.
#10 MGM National Harbor (Oxon Hill, Maryland)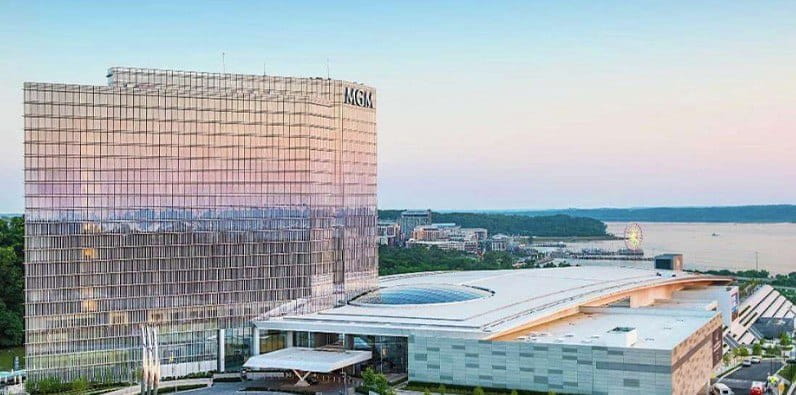 Just south of the capital city is located the last temple-like destination for gambling in the top 10 list of the best casinos in US not in Vegas. It is the futuristic building of the MGM National Harbor that makes it a significant landmark for gamblers from all over the state and beyond. This casino has almost the same area and slot machine variety as the previous one, but the accommodations are a bit less – only around 300 rooms. Well, they are upscale rooms offering impressive panoramic views of the Potomac and the surrounding green landscapes. Similar to the other casinos from the brand MGM, it offers a complete range of services and amenities, guaranteeing your unsurpassed vacation and gambling experience.
These are the best casinos in US not in Vegas, but what would be a top 10 without number 11? So, let's continue this list with another ten awesome casinos outside of Las Vegas that are worth visiting if you are a serious gambler. They nicely complement the list to create a full top 20 agenda. So, our number 11 is part of another famous casino resort brand – Harrah's, as well as it is located in another huge city – Philly.
#11 Harrah's (Philadelphia, Pennsylvania)
Harrah's Casino stretches along the riverfront in the southern parts of the city where you can escape for a while or for more and enjoy wonderful gambling seclusion. As a part of the huge famous brand Harrah's, this casino definitely has lots of slots, roulettes and other temptations for its guests. More exactly, the slot terminals are nearly 3000 while the table games are over a hundred and they feature just about all the varieties from blackjack to Pai Gow poker. The greatest gambling attraction in Harrah's Philadelphia is the huge racetrack that stretches scenically right between the casino building and the waters of the Delaware River.
#12 Coushatta Casino Resort (Kinder, Louisiana)
This is basically the same casino but only in terms of gaming floor area and variety of games. By contrast, Coushatta Casino Resort offers plenty of additional sports initiatives thanks to a huge golf course hidden within the woods, as well as plenty of other entertainments ranging from night-time events to a park with waterslides and a pool. The options for lodging are also numerous, ranging from hotels and an inn to an RV park, while over a dozen restaurants in the complex offer all the comforts of a big city. It's a perfect match to stay for a week or two and enjoy your favourite casino games without leaving the resort.
#13 Tulalip Casino (Tulalip, Washington)
Green exotic palms do not bound this giant casino resort, instead, it has a remote location just north of Seattle and alongside the Interstate 5 where the surrounding green woodlands offer the perfect isolation and tranquillity. Tulalip Casino Resort is undoubtedly the largest gambling venue of its kind in the northwestern edge of the US. It has plenty of accommodations and amenities, while the greatest attraction is the huge gaming floor of nearly 200,000 sq. ft. Over 2000 slot machines from all varieties transform this outstanding casino into the perfect place to enjoy your favourite games.
#14 Resorts World Catskills (Monticello, New York)
Upstate New York and right next to the small city of Monticello, you can find another hidden paradise for gambling. This giant casino complex is from the Resorts World brand and it features a relatively small gaming area (compared to the previous above) but with over two thousand slot machines and over a hundred different table games. This means that the gaming rooms are packed with temptations! Additional attractions include a special Players Club, Empire Lounge and a Spa centre. It's luxury at its best and another awesome advantage is that the remote location of Resort World Catskills guarantees your privacy. There is a wide range of exquisitely appointed suites to enjoy it.
#15 Seminole Hard Rock Casino (Hollywood, Florida)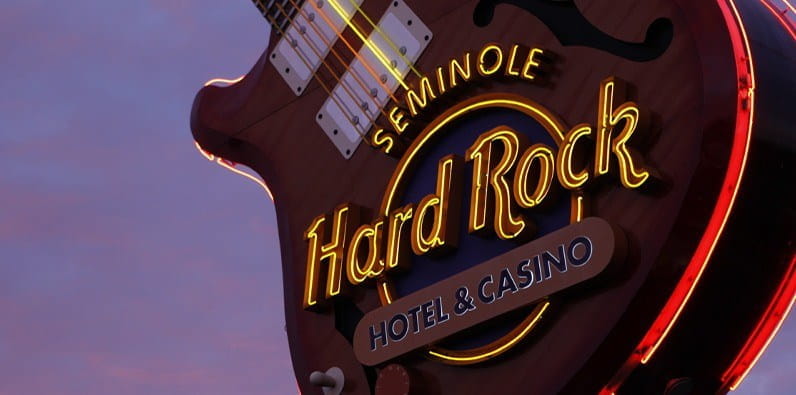 If you plan a trip to Florida, make sure to stop by Seminole Hard Rock Casino! It is the best casino outside Las Vegas according to gamblers who prefer the exotic charm of the green palm trees, the hot tropical sunshine and the watery atmosphere of Florida. A close location to both Miami and Fort Lauderdale will facilitate your trip while you may need to stay for quite some time in the casino do discover all the gambling opportunities. Over 2000 slot terminals and 100 table games transform Seminole Hard Rock into one of the best casinos in US not in Vegas and actually, you can see this casino in many top 10 lists.
#16 Beau Rivage Resort & Casino (Biloxi, Mississippi)
The state of Mississippi also has another gorgeous gemstone in the form of one of the largest casinos outside of Las Vegas Strip. This is the famous Beau Rivage Resort & Casino in Biloxi which is one of the best gambling sites all along the Gulf coast. A gigantic 29-floor hotel packed with hundreds of panoramic rooms overlooking the infinite blue horizon of the Gulf can easily steal the show because you might prefer to enjoy the view instead of a green blackjack table. Nevertheless, the casino offers over 70,000 sq. ft. of gaming space with over a thousand slots and all types of table games. So, you will have quite a choice to pamper your passion for gambling. This is the biggest casino along the Mississippi Gulf Coast!
#17 Peppermill Resort Spa Casino (Reno, Nevada)
One of the best Nevada casinos outside of Las Vegas is located in another fabulous city – Reno. It's not so far from the Downtown so you will have all the comforts of this big city at a very close distance during your stay in Peppermill Resort Spa Casino. It has it all though – 10 restaurants and cafes, amazing panoramic suites with stunning views of the Reno skyline and the surrounding mountains, and a number of entertainment venues. Your night-time adventure at the casino will also be wonderful because this is perhaps the most luxurious of all the Nevada casinos outside of Las Vegas. The award-winning Peppermill offers the greatest number of slots with high limits all over Reno and the area, as well as a high-end poker room.
#18 Mount Airy Casino Resort (Poconos, Pennsylvania)
Mount Airy Casino Resort has perhaps the remotest and it enjoys the most hidden location of all others in this list of the top 20 best casinos in US not in Vegas. Scenically nestled within the green woodlands of the Poconos in eastern Pennsylvania, this giant casino resort is definitely a major stop for all the gamblers from the region and beyond. There are nearly 2K machines inspired by various themes like comics and cartoon slots, movie-themed, etc. There is also a collection of 70 table games including the most famous ones like blackjack, baccarat and roulette, as well as many other classic casino tables. A giant golf course surrounding the resort is another awesome attraction that you may want to try. As you can see, there are quite spectacular resorts in PA but furthermore, it is among that few states that allow also casino sites to run and operate. You can take a look at our page dedicated to the Pennsylvanian online casino sites.
#19 Harrah's Resort Southern California (Valley Center, CA)
We already included two of the best California casinos in the top 10 list above, but there is no doubt that Harrah's Resort Southern California deserves its place at least here too! It has only about 80,000 sq. ft. of gaming space, which is not small by any means, but the hotel complex offers over a thousand rooms. This casino resort is nicely located within giant mountain peaks, so the vistas from the room are also second to none. Combined with the great distance from the big bustling city, Harrah's Resort Southern California offers a perfect fit for a longer gambling adventure. A huge poolside area adjacent to the resort is another one of the main attractions here.
#20 L'Auberge Casino Resort (Lake Charles, Louisiana)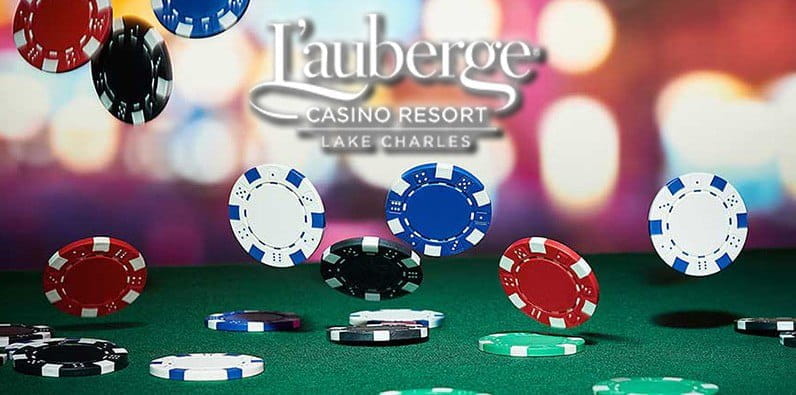 Last but not least, place number 20 in our list is for the amazing L'Auberge Casino Resort in Louisiana. The entire complex is one of the largest of its kind all over the state but the casino's gaming area is not that big – only some 30,000 sq. ft. Yet, you can find over a thousand slot terminals from all types and stakes, dozens of table games and many seasonal promotions. This resort is unique in many ways and its location between pristine water channels from the one side and the green tracks of a huge golf course from the other side, is just another small hint.
Frequently Asked Questions About the Best Casinos Not in Las Vegas
If you have ever wondered which casinos are the best outside of Vegas, then you are not alone. We searched the internet and found it to be a topic that many people are interested in. We found some questions were raised time and again. So, for your convenience, we have collated them here. In the following section you will find the answers to the most frequently asked questions.
Where are the best casinos in US not in Vegas?
The best casinos in the US not in Vegas can be found spread across the whole country. On this page, we have listed the top 20 casinos outside of Vegas and their location. You will find top casinos based in Oklahoma, Connecticut, California, New York, Florida, and various other states.
What kind of games are available not in Las Vegas?
You can play the same games you would find at Vegas casinos in other casinos around the US. These include a wide variety of slot machines and jackpots. You can also play a wide range of table games, including blackjack, baccarat, roulette, and poker.
Why location is so important?
Location is an important factor in ranking the best casinos outside of Las Vegas, because a gambling adventure involves more than playing casino games. Top casinos will give you the opportunity to enjoy stunning views and offer plenty of local attractions and excursions to enjoy when you are not at the casino tables.
Which casino is number 1 outside of Vegas?
Winstar World Casino is the number 1 ranked casino outside of Vegas, according to our research. Based in Thackerville, Oklahoma, it features a huge range of electronic games. The resort also includes plenty of facilities, including various accommodation options, restaurants, and entertainment venues.
Which casino has the most special facilities?
The casino with the most special facilities is Seminole Hard Rock Casino, Hollywood, Fl. The iconic Guitar Hotel is a masterpiece of architecture and engineering. Amenities include the Rock Spa & Salon, golf courses, pools, and a 26,000 square-foot retail promenade. It also offers an exclusive audio experience, in keeping with the musical ethos.