Movies that feature blackjack very prominently such as "21", "The Hangover", and "Rain Man" serve as an excellent showcase of how things can unfold for you in the midst of playing. One thing most scenarios have in common is that the main characters have the necessary expertise and skills prior to entering the game. Quite often, many players believe that they can start playing and become pros in an instant. Well, it isn't that simple and there are things to be considered that could otherwise turn into very costly blackjack mistakes for you.
Top 10 Blackjack Strategy Mistakes
Blackjack is – first and foremost – a strategy card game. Luck certainly plays a part in the outcome of each round. However, it is your skills as a card player that will have you finish on top or succumb to the pressure and lack of knowledge. In blackjack, regardless if you play at one of the online live casino sites for UK players or an RNG version, each move of yours will carry a particular value that would depend on the situation.
The goal is to always aim at obtaining the maximum possible value for each one of your moves. Every step away from this means that there is an error in your strategy. In the following line and in no particular order, we will take a detailed look at the top 10 blackjack mistakes that could end up costing you more than a few bucks.
1. Opting for Insurance
Considering insurance is among the more common blackjack mistakes in the player's strategy and seldom worth considering, let alone doing. This feature becomes available when the dealer's face-up card is an Ace. In case he or she are to have a hypothetical blackjack, by paying half the amount of your bet for the insurance, if you lose it will cover your losses at 2:1.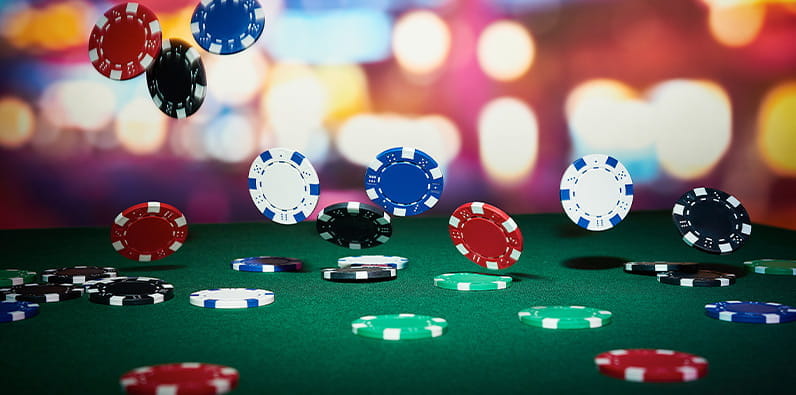 However, the odds for the dealer to have blackjack are statistically proven to be 9:4 against. If you do the little math here, you will realise that in the long run, you would actually lose more from taking the insurance, than the case where you pass on it. So next time, when you do happen to find yourself in this situation, think of the big picture and simply not go for it because it ain't worth it.
2. Choosing a 6:5 Table
This is one of the blackjack mistakes that could cost you even before you are dealt your first card. Usually, the blackjack table layout you would encounter pays 3 to 2. In recent years, however, casinos have quietly changed the payout ratio to 6 to 5. It's easy to get confused and fall for it, especially if you are a beginner. 6 is more than 3, therefore is better. We get it. However, the reality is different. There is a reason why this is considered one of the top 10 blackjack strategy mistakes.
Let's do little math here. Suppose you bet £100. At 3 to 2 ratio, for a blackjack you would be getting a payout worth £150. Same scenario but at a 6 to 5 ratio would garner you £120. This happens because the difference in the ratios changes the house edge of the table, as well. Usually, blackjack tables have a 0.5% to 1% house edge, which is the amount of your bet that the casino is taking. This change in the ratio adds an additional 1.5%, which results in less money for you and more for the venue.
However, you are not the only one suffering from the bad odds. The dealer is losing, as well. Most of his tips come in the form of bets and when his tip falls to be an uneven number due to the 6 to 5 ratio, which is in most cases, if you give a £1 bet as a tip when you get a blackjack, instead of getting £1.20 as he should, he will only get £1. This happens because the casinos don't have chips for small amounts like cents. The odds for the table are usually stated on a placard or something similar. If not, ask the dealer. If you don't find a 3 to 2 table, leave the casino and spare yourself from making one of the top blackjack mistakes.
3. Choosing to Stand on 12, When the Dealer Shows a 2 or 3
Here, the smart move would be to hit, instead of standing. Here's why. If you ask most people, they will tell you that the reasoning behind the decision are the chances of busting. Also, the cards from 2 to 6 are often referred to as "dealer bust cards". Why? Because the dealer is very likely to go over 21. By standing on 12, the punter is presumably avoiding the possibility to bust before the dealer does. There are a few mathematical scenarios here that you should follow and here is the general rule for you to abide.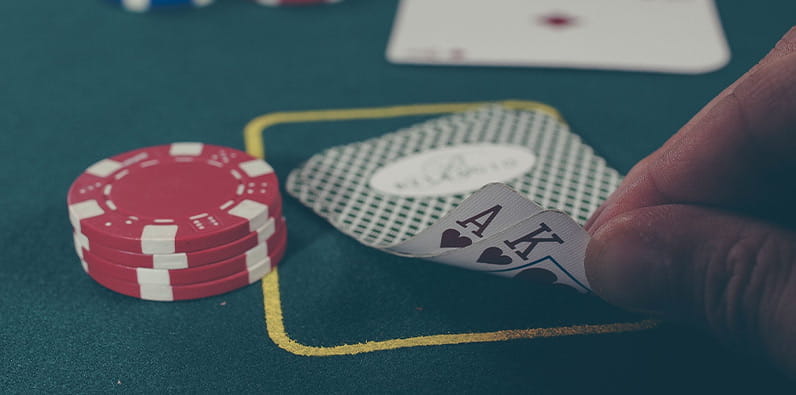 If your total is a firm 13, when the dealer is showing either a 2, 3, 4, 5, or 6, the correct move would be to stand because you would not want to deprive him or her from the joy of busting. Also, with a 12 and cards 4, 5, and 6, it would also be the right move to stand. However, with a 2 or a 3, it's better to hit. Surely, there are cards in the deck that will be working against you and bust your hand. However, there are twice as many that will improve it. Therefore, do yourself a favour and gamble on your odds. You would definitely not be making one of the top 10 blackjack mistakes then.
4. Choosing to Stand on 16, When the Dealer Shows an Ace
Another one of the blackjack mistakes where it would appear to be logical to stand, whereas in reality, the odds are slightly better if you hit. You are very likely to bust here because any card higher than a 5 will make your hand go kaput. Here, you are aiming to lose less in the long term, as opposed to more in the short term. With an Ace showing, the probability of losing a lot now is much higher. In fact, it isn't only in this scenario, where you'll need to hit if you are stuck on 16. With every card that is 7 or higher showing on the dealer's side, it would be recommended for you to hit, instead of stand.
Don't forget that in this case, even though you'll most probably bust, we are talking about losing less money in the greater scheme of things. On a side note, some casinos do offer the so-called "surrender" option. It allows you to give up your hand and restore half of your bet after the initial cards are dealt. In case it is, you have a hard 16 (no Ace), and are facing against a 9, 10, or an Ace, take advantage of it.
5. Choosing to Stand on Soft 17
This is one of the more common top 10 blackjack strategy mistakes and a golden rule in the playbook. Never stand on a soft 17. First things first, in the game, a soft 17 refers to the combination of an Ace, valued at 11 and a 6. Now, it may seem that this hand would be good enough to stand on and we understand why you might feel it is. However, the reality is a tad different and you are ought to lose more money standing, than by hitting.
You can think about it from the perspective of the dealer and casino. The croupiers must hit a soft 17 because this increases the house edge and hence the casino's profit. If it's more profitable for the gaming venue to bet on hitting a soft 17, why would it not be the same from the player's perspective? Regardless of the blackjack type, never stand when dealing with a soft 17.
6. Choosing to not Double on 11
Doubling down refers to the process of doubling your initial bet, in return for which you will receive one more card for your hand. The general rule is to always double down on 11 because there is a very solid chance that you might get a 10 from the deck and get a blackjack. There is one exception where you shouldn't double down and this case would be when the dealer is showing an Ace, implying a soft 17 hand.
Here comes a rule you should inquire about while choosing a table. Some casinos require the dealers to hit on a soft 17, while others demand him or her to stand. If you know that a hit will come, then you should double down. In case the dealer is to stand, then the player should hit the usual way. Every blackjack expert will tell you that – should you have the choice – always go for the table where the dealer is to stand on a soft 17. Your odds as a player would be slightly improved.
7. Choosing not to Hit a Soft 18 When the Dealer Shows a 9 or 10
Holding an 18 is a decent hand. It's a good total, and the chances of improving such a hand are not cosmic. However, it has been proven that you are losing more money in the long term if you choose to stand than hit. You should always consider the possibility that the dealer could take out a card that would make his or her hand superior to yours and you'd lose, as it is in the case with the 9 or a 10.
It has been calculated that, if a dealer has a 9, there is about 38% chance that the hidden card would be either an Ace or a 10. The same goes the other way around. No matter how nice 18 might sound to you, don't risk your game by standing. Take your chances, opt for hitting, and avoid making one of the top 10 blackjack mistakes.
8. Choosing to Hit a Pair of 4s When the Dealer Shows a 5 or 6
You may read that the basic blackjack strategy rulebook dictates never to split 4s, 5s, and 10s. As you may have figured, there is an exception here, as well. It has to do with the dealer's hand. If he or she holds a 5 or a 6, it would be one of the top blackjack mistakes not to split the 4s. People think that it would be best to hit, because the chances of busting are non-existent, regardless of the card that would follow.
However, with a 5 or a 6 in hand against you, it's the dealer that is more likely to bust. In such scenarios, you would want to play as many hands as possible before he or she does, because this will increase your chances to profit and get more money into the action. Don't get too carried away with hitting, though.
9. Choosing to not Split Aces
This is among the online blackjack for real money mistakes that could cost you a lot. If you have a pair of Aces, this could be a pretty weak hand. What could you possibly do with either a 2 or a 12? It's pretty useless. However, if you split them into two separate hands you can potentially have some mighty hands at your disposal that could bring the dealer to his or her knees.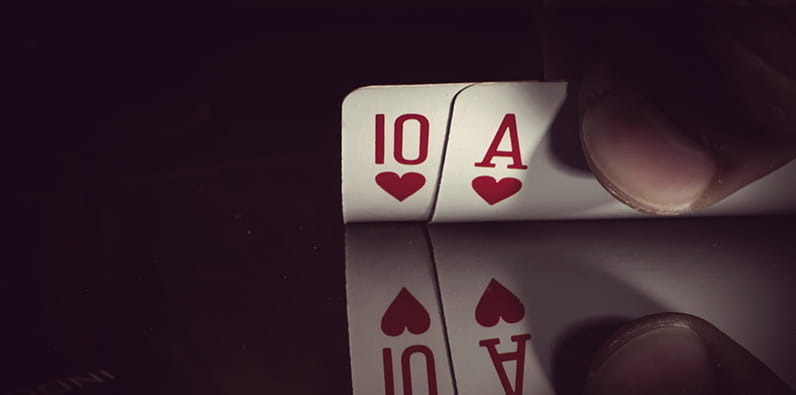 Statistically speaking, there is a 31% chance that you could get a 10 from the deck, which would instantly turn your hand into a blackjack. That's the best-case scenario we are talking about. There are plenty of other options that could still turn your hand into a powerful one. Don't turn down the possibility to hit the dealer and casino where it hurts the most.
10. Choosing to Split the 10s
The last of the top 10 blackjack strategy mistakes is a major one. You get a pair of 10s, and similarly to splitting the Aces, many punters believe that splitting the 10s, especially when the dealer has a face-up card in the 2 to 6 range, would provide them with more rewards due to having more hands at play. There is a slight difference, however.
A pair of 10s is already accounting for 20 out of the 21 needed for a blackjack. This, by all means, is already a pretty tough hand to beat and the statistics are backing up the claim. The marginal difference between the two scenarios is huge in favour of not splitting and it shows that if a gambler splits, he or she is looking at an estimate loss of £53 for every £100 bet. Talking about a bad move.
Get to Know Blackjack and Become a Pro
These are just some of the biggest blackjack mistakes a punter can employ in his or her gaming strategy. The truth is that it is an absolute must for every beginner to take the time and acquaint oneself with the told and untold rules of the games. We would recommend that even the more experienced players should never stop reading and learning because you never know what tiny miscalculation in your strategy might be resulting in a loss for you. If you feel ready, you are more than welcome to pick one of the best online blackjack sites in the UK and test your skills.
People are probably wondering how do blackjack dealers make mistakes when they should be asking how is it that they are making mistakes. There are plenty of source materials online regarding the game and what to do in order to secure yourself better blackjack payout odds. We have a fantastic guide on all things blackjack strategies that you are more than welcome to give a good read. It could provide you with even more valuable information that can turn the tides of the next round you play.