Top 7 Casinos in Birmingham to Visit
Here they are – the top 7 Birmingham casinos which you may have already visited or not. Nevertheless, we will explain them to you a little bit more in details. It is not a wonder that three of them are operated by the Genting Malaysia as they are some of the most, if not the most, popular casinos all over the country and also among the best online casinos in Malaysia. Our list of the top Birmingham casinos also includes two huge facilities from the Grosvenor Group because they are also known countrywide for offering an excellent gambling experience and this city makes no exception. If this is still not enough for your taste, then you may take a look at our list of the top British online gambling sites, each of which is a wonderful choice to play from the comfort of your home or from your mobile device while you are on the go.
So, what's your favourite casino in Birmingham UK? Without further delay, here is the list with the top 7 casinos this city has to offer!
| Birmingham Casinos | Gaming Area | Gaming Facilities | Design | Exclusive Amenities | Location | Operator |
| --- | --- | --- | --- | --- | --- | --- |
| Genting International Casino | 5,500 sq. ft., 100 Slot Machines, 20 Tables, 40 Electronic Roulettes | Slot Machines, Roulette, Blackjack, Baccarat, Poker, Sports Bar | Chinese, Modern | Smoking area, High stakes area, Genting Rewards Card | Resorts World Birmingham, Birmingham Airport | Genting Malaysia |
| Genting Casino Chinatown | 20 Slot Machines, 17 Tables, 22 Electronic Roulettes | Slots, Roulette, Blackjack, Baccarat, Jackpots, Poker | Chinese, Modern | Restaurant, Late Bar, VIP Events, VIP Lounge | Downtown, Chinatown | Genting Malaysia |
| Genting Casino Edgbaston | 12 Tables, 14 Electronic Roulettes | Roulette, Blackjack, Poker, Electronic Roulette | Exquisite, Authentic | Fahrenheit Restaurant, Late Bar, Events | Historic Building, Edgbaston | Genting Malaysia |
| Grosvenor Casino Birmingham Broad Street | Two Main Sections, 14 Tables | Slots, Roulette, Blackjack, Poker, Live Sports, | Modern | Restaurant, Late Bar, Events, Grosvenor One Reward Card | Fiveways Leisure Complex | Grosvenor Casinos |
| Grosvenor Casino Hill Street Birmingham | 150-seat Card Room, 24 Electronic Roulettes, 20 Slot Machines | Slots, Roulette, Blackjack, Poker, Punto Banco, Live Sports | Corporate, Modern | Restaurants, Events, Conference Suites, Cabaret, Theatre | Birmingham New Street Train Station | Grosvenor Casinos |
| Rainbow Casino | 28 Slot Machines, 6 American Roulettes, 20 Electronic Roulettes, Mah Jong | Slots, Roulette, Blackjack, Poker, Electronic Roulette, Mahjong, Live Sports, Punto Banco, Baccarat | Authentic, Historic | Restaurant, Party and Events, Bar, Membership Card, Smoking Terrace | 1 Portland Road, Edgbaston | Double Diamond Gaming |
| Broadway Casino | 18 Slot Machines, 11 Tables, 30 Electronic Roulettes | Slots, Roulette, Blackjack, Poker, Electronic Roulette, Punto Banco | Chic, Modern | Restaurants, Live Music | Odeon Luxe Birmingham Broadway Plaza | Broadway Casino |
Jump right over the description of the Birmingham casino that interests you the most or read this post in its entirety, because you will find much more details than you have expected. From the overall atmosphere in the casino and the arrangement of the gaming area to the available poker tournaments and table games like roulette and blackjack, we featured all the essential and little details. Let's get started with the biggest of the Genting casinos in Birmingham!
Genting International Casino
With a top-notch location in the premises of a huge entertainment complex and right next to Birmingham Airport, Genting International Casino spans across almost 60,000 sq. ft. This makes it not only the largest airport casino in the UK but also the hottest spot to stop by for a while or to stay and play your favourite games right after or before your flight. Either way, Genting International Casino is the main attraction in Resorts World Casino complex, and it is certainly worth to visit.
This huge Birmingham casino has 20 live table games, including the classic roulette and blackjack games. If the double-zero American layout is your thing, then this casino in Birmingham UK will become your heaven to play roulettes. Additionally, there are 40 electronic roulettes to put the roulette adventure up to a whole new level. The casino is open 24/7, so you can enjoy it anytime. The rest of the games feature about a hundred slot machines, baccarat, 5 Card Poker, Blackjack Aces – just about everything else. You will need to play for quite some time until you enjoy only the most popular of them. There are also huge progressive jackpot slot machines where the prizes reach up to £20,000.
The unique characteristic of Genting International Casino in Birmingham is its high-stakes and outdoor gaming areas, as well as superior hospitality including restaurants, bars and other eateries. All of this is combined with subtle Chinese-style decors and the overall atmosphere really makes it the best casino in Birmingham.
Genting Casino Chinatown Birmingham
This is the second most iconic Birmingham casino from the Genting Group, which you should put high on your agenda! It is located in the Downtown, in Chinatown, and it offers a significantly smaller gaming area in comparison to Genting International Casino. However, the gambling experience here is nothing less than excellent. There is almost everything you could think of from the latest slot machines from IGT and Novamatic to 17 table games and 22 electronic roulettes, as well as Three Card Poker, baccarat and the list goes on.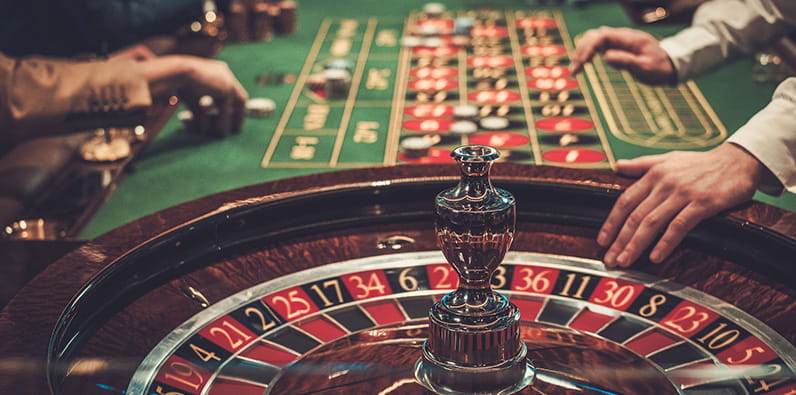 A new VIP lounge is what sets apart this Genting Casino in Chinatown. This private seclusion offers huge slot terminals with 32-inch screens and ultra HD graphics for the most pretentious tastes. The lounge chairs have buttons for easier access and for more comfort gameplay, and you will need it if you hit one of the 5-digit jackpots. This casino in Birmingham UK also offers the finest meals at its restaurant and Late Bar. You can organise a VIP cocktail event with your company and friends alike in the casino if you want.
Genting Casino Edgbaston
One of the largest Genting casinos in Birmingham with the most beautiful authentic decors is located in Edgbaston, just outside of the Downtown. This huge casino is part of a historical building but it was refurbished in 2013 to become one of the best casinos in Birmingham nowadays. There are plenty of reasons for that as well. For instance – let's talk about the casino amenities. You will find a Fahrenheit Restaurant and the signature Late Bar where you can take advantage of various bespoke dining packages and a picture-perfect environment for your special event.
In terms of gaming machines and varieties – you will find not that many: about a dozen classic table games and another dozen of modern electronic roulettes. However, let's face it: only one game is enough to win big if it is your lucky day. The important part is what type of game you are playing and how much you will enjoy it. Genting Casino Edgbaston has state of the art Novomatic Dominators with three HD screens per machine, where you can play some of the UK's most famous games and jackpots like Book of Ra and Lucky Lady 6. You can play most of these video games at the online version of Genting Casino as well.
The maximum stakes can be found at the blackjack tables. High-roller players often take advantage of the maximum bets on these tables, which reach up to £1K. There are cash games and Texas Hold'em tables too, all combined with the flawless historical and signature Chinese atmosphere of Genting.
Grosvenor Casino Birmingham Broad Street
Thanks to a premium location along Broad Street which is one of the main roads in Birmingham, this Grosvenor Casino should be your first option of choice when you want to have some fun in the Downtown. Grosvenor Casino Birmingham Broad Street has a lot of surprises for all your friends, virtually including all types of games. The casino is subdivided into two main sections while over a dozen tables games will be your perfect treat for the night if roulette, blackjack and 3 Card Poker are your favourite games.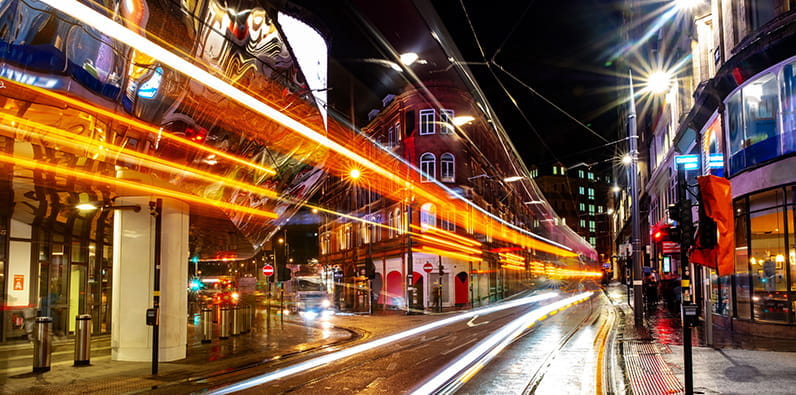 However, what really makes it one of the top Grosvenor casinos in Birmingham, is its perfect location on the main road. You can easily soak up the city centre and enjoy a wonderful night-time exploration just around the corner and then enter the casino. Continue at the Late Bar with your friends for some of the nicest foods and drinks in the Downtown, then get back to the gaming halls. From betting on major sporting events to playing the most popular slots like Lucky Lady's Charm and Cleopatra – there is a lot of interesting things to do in this Birmingham casino! It's open non-stop as well, so you can enjoy it anytime.
Grosvenor Casino Hill Street Birmingham
Only a few Grosvenor casinos in Birmingham have the variety, space and amenities required to become the best in town alongside with the others mentioned above. Grosvenor Casino at Hill Street is another one of them. Its location right next to the train station and plenty of other major venues in the Downtown transforms it into a perfect place to spend a night or two with friends and your favourite games.
When it comes down to the games at the casino, you should know that it is one of the city's best places to play card games like poker. A 150-seat card room offers a flawless modern atmosphere for you to chill and relax, while if you want to organize a corporate meeting or a VIP event – you can do so too. Grosvenor Casino Hill Street Birmingham has restaurants, a cabaret and a theatre, modern conference rooms, you name it. Of course, 20 slot machines and 24 electronic roulettes will always be a better choice if you want to unwind for a while and enjoy a night full of gambling adventures.
Rainbow Casino
The huge black and white building of Rainbow Casino can be seen from far when you are driving in Edgbaston. It is located on the same road as Genting Edgbaston Casino and it has basically the same historical charm and authentic decors. Once you enter the huge building of Rainbow Casino, you will discover its numerous rooms and gaming facilities, including 28 slot machines and 6 American Roulette tables.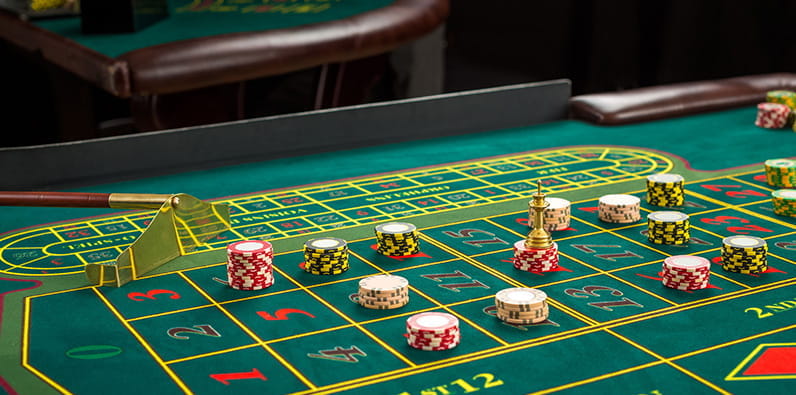 Players who want more than just history and cosiness can take full advantage of the modern gambling experience at one or some of the 20 electronic roulettes. On the other hand, you can jazz up your gambling experience with something way more exotic and characteristic to the Chinese-themed casinos – Mah Jong. Other than that, Rainbow is the top Birmingham casino where you can also play Punto Banco, baccarat, blackjack, 3 Card Poker or bet on live sports, in the same night. Seek and you shall find more!
Broadway Casino
Broadway is an independent and yet, one of the top casinos in Downtown Birmingham where you can escape for a while with your friends. It has working hours, so it is not open non-stop, and it is quite normal if you consider its location in one of the city's largest cinema complexes – Odeon Luxe Birmingham Broadway Plaza.
Broadway Casino itself offers only 18 slot machines and 11 table games, but they are more than enough for a wonderful night. Moreover, the casino has a famous Italian restaurant where you can try fusion and other sophisticated meals between your gaming session. Besides Punto Banco, blackjack and 30 electronic roulettes, Broadway Casino is also famous as the premium poker destination all over the city.
Conclusions: Visit All of the Top 7 Casinos in Birmingham!
From the historical charm of Genting Casino Edgbaston to the corporate atmosphere of Grosvenor at Hill Street – there are plenty of options to enjoy a top Birmingham casino experience. It's hard to pick the best place out of these 7 propositions in our list because each has its own unparalleled advantages.
Shortly put, if you purely want to play games – then the variety and numbers at Genting International Casino are hard to beat. On the other hand, maybe the best option is to visit each of the 7 casinos in Birmingham and challenge your luck with all your favourite games! Alternatively, if you are looking for a great place to make bets without leaving your home, you can refer to our list of gambling sites in the UK, choose an operator and play online!