There are different lottery games. The most played and famous ones remain the Powerball and the Mega Millions. People from all around the world try their luck mainly on these two lotto games. And in fact, one of the biggest historical wins come from jackpots of these two games. Throughout history, there are many lotto winners and prizes vary from hundred or several thousand to millions. There many lucky people who have won a quite satisfying amount of money and it would take us too much time to tell you about all of them. In the paragraphs below, you will learn about one of the biggest lotto wins.
$1.58 Billion Powerball Jackpot
This was actually the biggest Powerball jackpot in history. It was won back in 2016. In fact, the jackpot had to be split between three winning ticket-holders – John and Lisa Robinson from Tennessee, Marvin and Mae Ascona from California and Maureen Smith and David Kaltschmidt from Florida. Two of the winning ticket holders – John and Lisa and the 70-year old Maureen came to take their winnings shortly after they found out that they were winning, while it took to Mae and Marvin Ascona 6 month before they came to claim their prize. After the whole jackpot was split each from the winning ticket-holders took $327.8 million. And you may be wondering what people do with so much money? Here is some short and interesting information about the winners.
Lisa and John Robinson
Like the other two winning couples, they decided to take the money as a lump sum. In the beginning, they continued to live in their modest home in Munford, Tennessee, but after two years they moved to a grand 10-bedroom house worth $6 million – a humble prize for the $327 million they took. Their mansion was located on a breath-taking 320 acre of land. This is more than 1,000,000 square meters.
David Kaltschmidt and Maureen Smith
Unlike the previous winning couple, David and Maureen continued to live their modest life and even did not boasted around with their Powerball Jackpot winning. A new Tesla and a new SUV is what they added in their garage, while still living their ordinary Florida home. Despite the big win, they still play the Powerball. It seems that for them, the thrill of the gambling game, hoping to hit the jackpot is more challenging than dealing with the big amount of money.
Marvin and Mae Acosta
This couple actually decided to stay incognito for a long period of time. Not only did they wait a whole 6 months before claiming their prize, but they also tried their best to stay out of the paparazzi's scopes even after that. And we can understand them as it is always difficult to keep your private life when you are involved with big money. Many of the lotto winners throughout history have been involved on purpose in different kind of scams. For this reason, many have decided to stay undercover and to avoid a lot of headaches.
$1.53 Billion Mega Million Jackpot
This is the jackpot won from the Mega Millions draw in October 2018. It was a single-ticket win, which makes it the biggest single win in the lotto history. We already know that the previous win of $1.58 billion back in 2016 was split between the three couples that we described in the paragraphs above. The winner from the Mega Millions, however, remains anonymous. The only thing we know is that she was a woman from South Carolina. She also decided to opt for the lump sum, thus receiving $878 million before taxes. The lady-winner donated part of the money for good causes.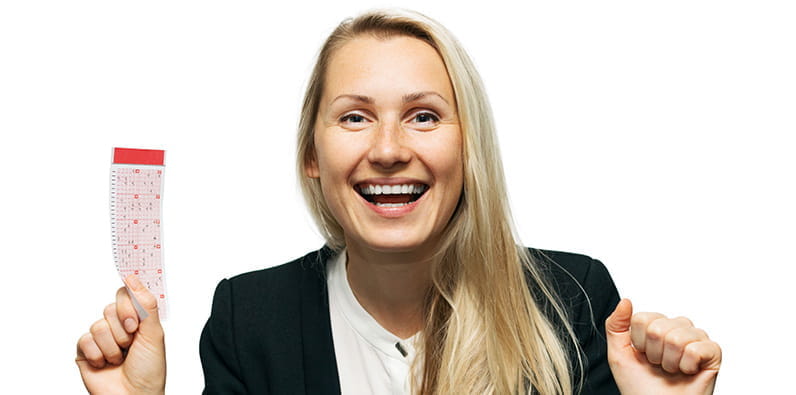 $768.4 Million Powerball
This is the third-largest jackpot and is drawn again in Powerball. It seems that it is among the most preferred lotto games. This is actually the most recent jackpot-winning. It was claimed in April 2019 from the lucky guy Manuel Franco. He purchased the ticket from a Speedway store in Wisconsin. Like the other winners, he opted for the lump sum of $477 million. In the end, he took at home $326 million after taxes. His winning numbers were 6 20 37 44 62 + 12. Since he claimed his prize, there has been no word about him. And maybe this is for good. Better leave the man to enjoy his money peacefully.
$758.7 Million Powerball Jackpot
The Powerball jackpot was hit one more time with a single-win ticket on the 27th of August, 2017 by Mavis Wanczyk. Soon after she claimed her prize, she said that she has to figure out what to do. And this is understandable as this is quite a big amount of money and when you suddenly receive it, the freight of not knowing what to do and how to do it becomes bigger. She took the lump sum of $336,350 as there was not anybody to split the sum with. Nothing more is known for her than the fact that soon after she claimed her prize she quit her job at the Mercy Medical Center in Springfield.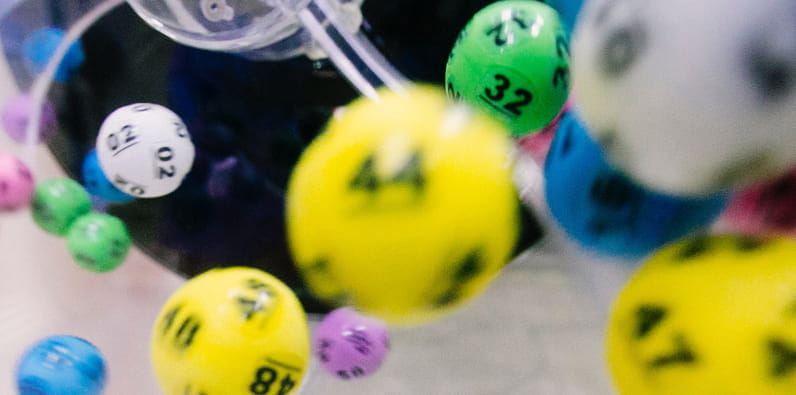 $687.8 Million
The lucky day of Robert Bailey from New York came on the 27th October 2018, after the Powerball draw. He took home $125 million after taxes. He announced that he will hire a lawyer to guide him in his new role as a millionaire. What is interesting about his win is that he claimed that the combination of numbers that made him millionaire, he'd been using for more than 25 years. Maybe here is the place for us to say that your consistency will inevitably pay you back someday. And why not try the lotto yourself. Nowadays, online lotto games become more and more popular. you can quickly check the best lotto sites and choose your preferred game. Then, give your numbers and someday you might be as lucky as Mr. Bailey.
Let's Give Credits to the Other Big Lotto Wins Too
There are many popular lottery jackpots that should be mentioned. For instance, the Spanish El Gordo Christmas lottery is also famous for its record prizes in 2011 and 2008, but it offers impressive sums every year. Actually, the second-largest $656 million Mega Millions Jackpot in history was won in 2012. And just like the $1.58 Billion Powerball Jackpot the amount was split were three winning tickets. While the other two winners decided to remain anonymous, calling themselves "The Three Amigos'', the only winners who came out publicly were Merle and Patricia Butler. After the sum was split between the three winning tickets, the Butlers took $157.8 million.
They also hired legal advisers to guide them financially. Unfortunately, their names were involved in some scams, but they succeeded to stay out of the spotlight without attracting any further unfriendly attention. A Mega Millions game Jackpot of $648 million dropped back in 2013. Then it was split between two winners. One of them was Ira Curry, who took $120 million in cash after taxes. The other winner – Steve Tran who also took home $120 million. However, nothing further was known about both winners, instead of the fact that Tran quit his job. Canadian players wishing to be the next big winner can learn more about the best lottery in Canada in this article.