They might not come with the biggest sums of money ever lost to gambling, but they are still a good example of what not to do when you hit a casino. Chasing losses, not admitting you have a problem, or deciding to gamble on activities that are not only unlicensed, but completely illegal too could cause you to lose more than you think possible. By the way, if you are not eager to enter the charts of the worst gambling losses, you might want to start playing in sites that don't require hefty sums in order to have fun. A great example are the £10 deposit casino operators that we listed for you.
So, without further ado, here are five of the biggest, quickest, dumbest and all in all worst gambling losses of our time:
Charles "Not-a-Problem" Barkley (£14 million)
The eleven-times NBA All-Star and 1993 MVP, Charles Barkley, is known for having a gambling problem. Despite having an extremely successful career as a Power Forward and being one of only 14 players in NBA history to have more than one jersey retired, he managed to lose pretty much all of the millions he made in his 16 years in the league.
The Philadelphia 76ers legend had a serious gambling addiction. However, he didn't consider it a problem. In an interview with ESPN, he admitted to losing approximately $10 million (around £7 million) gambling. He also admitted to losing $2.5 million in a single session of blackjack. A Reddit user even claims that they have seen the NBA legend bet up to $60,000 on a single roulette spin during his time with the Houston Rockets. Yet, since he could afford it, he believed that it was not a problem.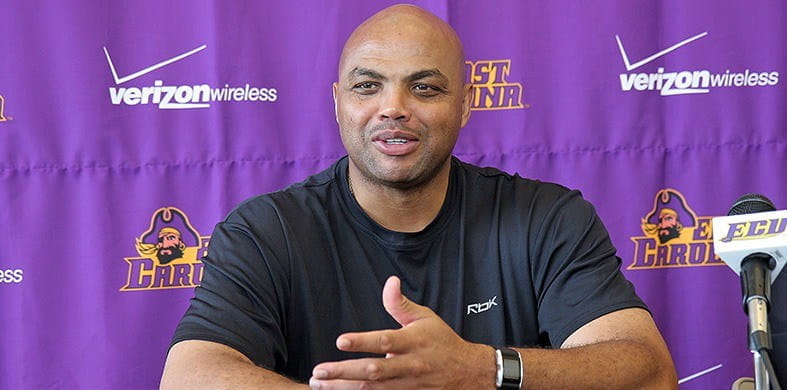 However, in 2008, the Wynn Las Vegas casino filed a complaint against the Hall-of-Famer for not paying a gambling debt of $400,000. After repaying his debt, he stated that he will stop gambling for the next couple of years or so. When he spoke about his gambling habits again in 2015, he said that in the end, his losses in Vegas had reached around $20 million. However, he was now able to control his problem and gambled in moderation. He continues to lose more money that any of us makes in a year, though, but he is keeping his budget under control.
Michael Vick (Everything)
Michael Vick's story is well-known throughout the US. However, it is not as popular anywhere else in the world. He is a former NFL player that lost not just a huge sum of money, but also his freedom and reputation, due to illegal gambling and is the 'proud' owner of the 'biggest gambling loss' title as well.
The Atlanta Falcons quarterback got into a huge mess, which took him around ten years to clean up when he was jailed for financing and organising a dog fighting ring. He plead guilty to the charges of financing the gambling side of the ring and having a significant involvement in the organisation of the fights.
He was suspended from the NFL without pay almost immediately after his plea. Furthermore, the Falcons took him to court, demanding he pays back a huge portion of his signing bonus. In the end, the court ruled that he owed the team $19.97 million (a bit over £14 million), which he managed to pay.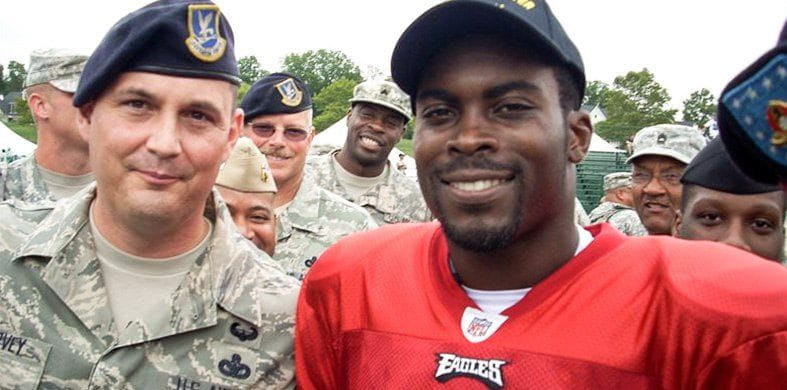 In 2008, while he was still in prison, Vick filed for bankruptcy, saying that he owed between 10 and 50 million dollars in debts. He then started doing his best to pay everyone back by liquidating all of his assets. In November 2017, ESPN reported that the former NFL star made the final payment of $1.5 million, managing to pay back $17.4 million, 99.9% of his debts, to various creditors.
Currently, the retired football star works as a studio analyst at Fox Sports.
Wayne "Don't-Tell-My-Wife" Rooney (£500,000)
The Manchester United and Everton superstar, Wayne Rooney, is a well-known gambler. However, in May of last year, he took it a step further at the 235 Casino in Manchester. According to reports, the footballer arrived in the casino around midnight and managed to waste £500,000 in just two hours. This earns him a place on our list of worst gambling losses.
Rooney managed to blow that much cash with just two games – blackjack and roulette. According to the anonymous witnesses, quoted by The Mirror, "he was gambling a lot on red when he was playing roulette – which seemed appropriate – and was putting long-shot bets on solo numbers. He kept losing but that just prompted him to bet more." Just for the record, Wayne Rooney is, currently, a coach player in Derby County.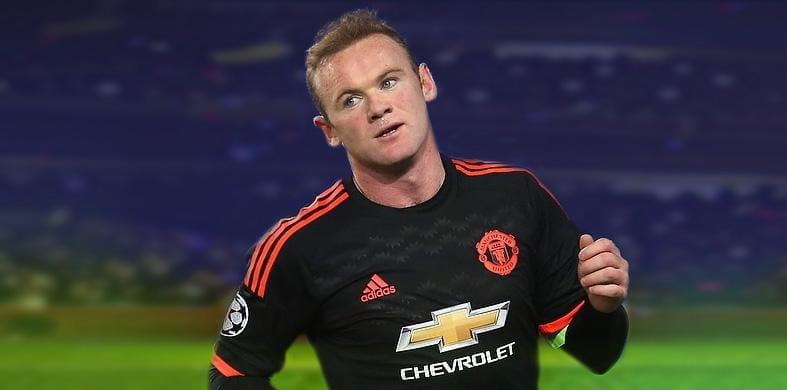 Various media suggested that his wife, Coleen, would be furious once she found out. What's more, the day after the story broke, the Daily Star reported that she might even veto a possible transfer of Rooney to China, so she can keep a closer eye on him. As most of you probably know, the rumoured transfer to China never actually happened but so far, we don't know whether Coleen was the reason for that.
Either way, Rooney admitted to betting out of boredom when his then-fiancée was not home. His half-a-million losing streak also came when she was on vacation with their children. So, it is obvious that Coleen shouldn't leave the legendary footballer alone for too long.
Anonymous No-Tipper (£250,000)
This story comes straight from the horse's mouth – the dealer that took the money. A Reddit user known only as Citymike shared it in a thread of incredible stories from casino workers.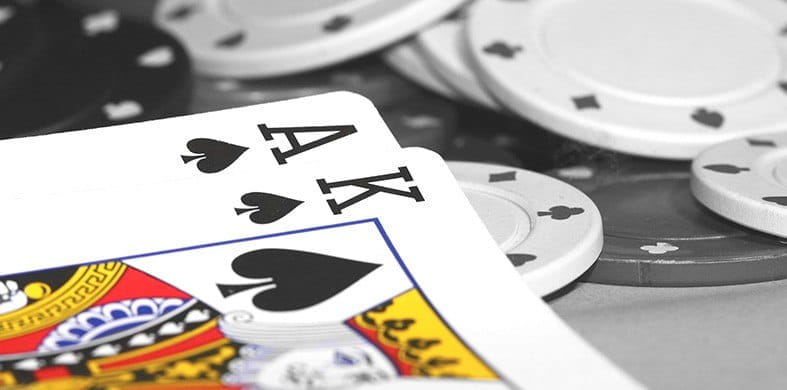 Apparently, just after Citymike finished his six-week dealer training, he was assigned to deal at a private table for a single high roller. When he arrived there, the player bought in with a duffle bag full of cash, for a grand total of $350,000 (approximately £250,000). He started playing blackjack with a maximum bet of $5,000 per spot, for a total of $35,000 per round. "It was gone in 15 minutes," Citymike wrote.
This is not the biggest gambling loss we've heard of. Neither is the quickest one. However, what caught our eye is that this anonymous high roller didn't tip at all. After wasting $350,000, he could have at least given Citymike five or ten dollars, right?
Harry Kakavas (£11 million)
No list of the biggest gambling losses would be complete without the tragic tale of Harry Kakavas. The former Australian billionaire is probably the most famous gambling loser in history after he wagered close to £1,000,000,000 (yes, that is a billion) on casino games over the course of 15 months. He didn't lose all of them, but he did waste approximately £11 million, which was far more than he could spare.
Kakavas's huge loss came after many years of struggling with problem gambling. Back in 1998, the real estate mogul was jailed for four months for defrauding a large Australian corporation from over £160,000. He used the money to fuel his betting addiction. That same year, he also self-excluded himself from the Crown Casino in Melbourne, in an attempt to get a grip on his bad habit.
However, 6 years later, it was that very same casino that he lost a fortune to. He was first spotted losing millions in Las Vegas and the Crown Casino was having none of it. The staff there did their best to draw Kakavas back to their own tables and they succeeded, big time at that.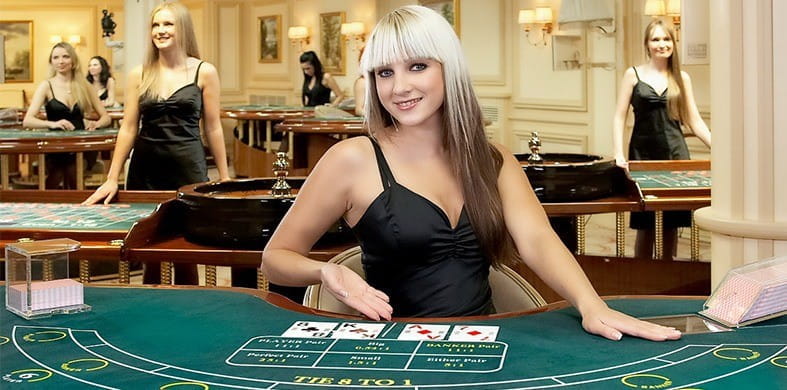 In the end of it all, Kakavas took Crown to court, trying to get some of his losses back. He and his legal team claimed that the casino knew of Kakavas's problem and exploited it. And while the judge agreed that was the case, he also made sure to keep the long-standing record of Australian courts not giving anything back to compulsive gamblers.
So, a few years after the long and exhausting legal battle, Kakavas is back selling real estate, however he's also a few millions lighter. Despite that, he told Gold Coast Bulletin that he has accepted the court's decision and moved on, and he is now "doing OK."
In the end of it all, we would like to point out that gambling can be a two-bladed knife and both bring you money and take them away from you. The truth is that lately more and more people are converting to online gambling sites, rather than going to land-based casinos. This filters the rumours and noises that reach us about wins and about some of the biggest gambling losses, since in both cases if you are playing from the comfort of your home there will be no one to tell the story of your gambling experiences. Of course, that does not mean you have to miss out on hearing the latest gambling losses stories and other interesting gaming news. You will find all of that and more by checking out our other blog posts.
Frequently Asked Questions
When writing an article, it is technically impossible to actually cover every single aspect of the topic. Because in all honesty, who would dare to write an article of tens of thousands of words. And more importantly, who will read it… It's true and we all know it. Anyway, the section of frequently answered questions allows us to give you some more information that people were interested in. It is brief, fast to orienteer in and if you are not interested in something, you can simply jump right into the next question. Hope you will enjoy it!