History of Podcasting
Before we continue, we will try to explain what a podcast is. Remember the days when students used a Dictaphone to record what the lecturer is saying so that they could take better notes later at home? Okay, well, some of you might still do it, but that's not the point! A podcast is something like that but in the form of a digital file which you could download or listen to on demand via a browser. You could listen to a podcast on your phone, iPod/iPad or on your laptop – you could also watch a podcast, as a lot of similar videos are made and streamed across platforms like YouTube, Spotify and even Twitch. Often, a podcast has a lot of series and can be about anything. A good example and a favourite of ours is the Myths and Legends podcast, where you could listen to the wicked origins of some of the most popular fairy tales, myths and legends from different cultures. And if you, while reading about gambling podcasts, decide that you want to actually gamble a bit, do it in a secure and licensed operator! If you don't have already a favourite iGaming spot, you can pick one from our list of the best online casinos around!
According to our research, the very first podcast, called the Daily Source Code, was created in 2004 by Adam Curry and Dave Winer. Their idea was to provide a way to deliver textual content automatically to portable audio devices. Podcasting itself is similar to the radio programs that you probably still listen to in the morning or late afternoon (nothing wrong with that!).
There are a few 'types' of podcasts that might be interesting for some of you, which include the following:
Enhanced podcasts – this is a podcast that displays images that are synchronised with audio.
Podcast novels – a combination of a podcast and an audiobook. It is recorded into episodes, as we mentioned in our example above, and each episode goes online at a specific time. Afterwards, you could download everything at once.
Video podcasts – as the name already says, this is a podcast that includes video clips.
Oggcast – this one is a little bit odd. It is a podcast that is recorded and distributed in the Vorbis and Speex codecs with the so-called Ogg container format. Mozilla Firefox and Google Chrome support Vorbis files, where you could download them or listen for free.
Political podcast – this type of podcast is like the morning news we watch while sipping on our coffee but without the visuals. In a political podcast, people talk about current events and feature interviews with politicians, other journalists and more.
Podguide – If you're somewhere on tour and there is no real tour guide with you, often there is a podguide. It is an audio tour podcast, that presents all the main information you would need when you're exploring. Often the podguide consists of chapters that display images of the subject or place you're about to see at the next stopover. You can take the podguide on the go via iTunes or an iPod.
Now that we've cleared this part up, we will focus on the poker-related podcasts. Keep on reading!
Top 5 Podcasts
We will start the chart from the bottom to the top. We will do our best to briefly explain what the podcast is about, who are the podcasters, and where you could listen for free or download. Without further ado, here are the top Poker Podcasts you should listen to!
5. Ante Up Podcasts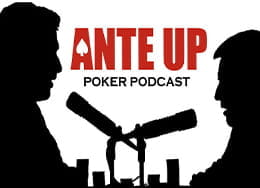 This podcast has been around for a while – since 2005-2008, according to our research. This is the first and the oldest gambling-related podcast that has gathered generations of poker fans during the years. Publishers Scott Long and Christopher Cosenza, both also award-winning journalists with a passion for Poker, founded Poker Media LLC. Ante Up is also popular as 'Your Poker Magazine', as it presents all the highlights and latest news from the poker community like tournaments and more. The podcast also hosts a lot of live events, including Ante Up Regional, Ante Up Set Sail Series and Ante Up Poker Cruises events. And since we are on the poker wave now, we would like to point your attention to our selection of the best online poker sites! Who knows… maybe the podcast can teach you something that you can use in online poker as well!
4. The Poker Life Podcast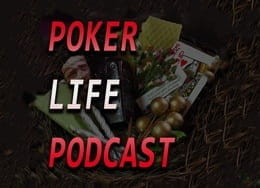 Another top-rated podcast is The Poker Life, hosted by Joey Ingram, also known as ChicagoJoey. If you want to learn a little bit more about your favourite poker player's lifestyle and way of play, this is the podcast for you! Poker Life is a series, dedicated to what the name says – the life of online and live poker players and interesting facts about their persona and dedication to the game. Joey also hosts the High Stakes Pot Limit Omaha series, where he talks about and meets some of the best players in from the online PLO world.
Joey has a podcast, but also, occasionally, makes live stream videos and hosts other poker-related podcasts, including the Power Poker series with Doug Polk. The podcast has been around in the gambling community since around 2007, and it's definitely worth the listening/watching!
3. TwoPlusTwo PokerCast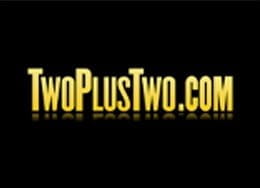 To play a game right and get the dough (the money, that is!), you need to plan your moves carefully and form a winning strategy. When it comes to poker, there are a lot of ways you could find a trustworthy strategy that will help you go to the top; however, we think that TwoPlusTwo PokerCast is the way to go! This may not be considered a podcast, but it will help you out.
TwoPlusTwo PokerCast, according to our research, is the largest and most trustworthy poker strategy resource you could find on the Internet. The podcast is a combination of multiple forums, which allow fellow poker players to exchange experience, discuss all-things-poker and help each other out. TwoPlusTwo also provides some of the bestselling poker books in the industry via local retailers and online via Amazon.com. Some of the books include popular titles like Real Poker Psychology by Mason Malmuth and Applications of No-Limit Hold'em by Mathew Janada.
2. The Official Red Chip Poker Podcast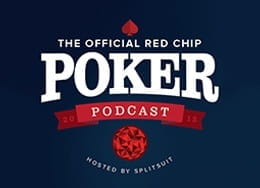 Almost there! If you think TwoPlusTwo is not your forte and the strategies are not working for you, have a look at the Official Red Chip Poker Podcast! This podcast provides you with an interesting series, where you could learn some tips and tricks on how to get better at poker. Host Zac Shaw, a gambler himself, knows what people are looking for and does his best to deliver. He meets up with some of the most famous poker couches, which will share a little something you don't know. The podcast focuses not only on the different poker game variants but on Live Poker games as well. You can find the podcast on iTunes, YouTube and Spotify, and you could also download some of the episodes you think would be helpful. And now, it's time for our top podcast on the list!
1. Thinking Poker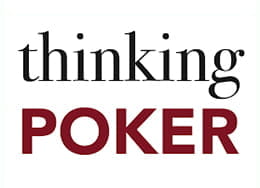 And the best poker podcast is…*drumroll*…Thinking Poker! Pretty straight-forward, don't you agree? This podcast has something for every poker fan – strategies, interesting interviews with pro players and coaches, latest news and more. Thinking Poker is hosted by Andrew 'Foucault' Brokos and Nate Meyvis. Andrew and Nate are both professional poker players with a lot of big winnings and knowledge in the niche. We highly recommend this podcast for both beginner players and for those of you who have the skill to become an absolute professional. It's interesting, you can find it everywhere, and it will help you out a lot in your future poker playing adventures.
What Other Poker Podcasts Are There?
Of course, there are a lot more podcasts available online for you to listen/watch. We came across some interesting titles, and we can't wait to share them with you. Without further ado, here are some of the other poker podcasts that might spark your interest:
Smart Poker Study Podcast, hosted by Sky Matsuhashi
The Mental Game Podcast, hosted by Jared Tendler
Jonathan Little Podcasts, hosted by Jonathan Little
Poker on the Mind Podcast, hosted by Dr Tricia Cardner and Gareth James
Postflop Poker Podcast, hosted by Merv Harvey and Ben 'Gamb64' Hayles
All the mentioned podcasts are about poker and are available on iTunes, YouTube, and you could easily track the episodes in the dedicated websites. Most of these are downloadable, so if you find a podcast series or an episode you like, you could easily save it.
Is It All About Poker?
Of course not! There are a few interesting podcasts that are about gambling in general – often there are interviews with players, reviews of slots or other RNG games, discussions on horse and dog racing and more. We've managed to include a few of the podcasts here for your convenience and you can check them out below! If you love blackjack, per example, you can also read our page about blackjack and the best online sites to play it.
Behind the Bets with Dough Keziran
Gambling Podcast: You Can Bet on That
Against All Odds with Cousin Sal
Sportsmemo Podcast
The Sports Gambling Podcast
Final Thoughts
Thank you so much for staying with us until the end of this article. We hope you've found what you've been looking for and that you might check out some of the recommended podcasts. Make sure you follow us on our social media and share which of the podcasts sparked your interest and why. We'd love to hear from you. Until next time, friends!
It was a pleasure to write this article and to be helpful to all of our readers and fellow poker players! We really hope that you found what you were interested in and that you will check some of those great podcasts as well. You can also follow us in social media and give us your opinion on the podcast that you choose. Oh, before to bid our farewell, we tought that we already offered safe places for poker and blackjack players but slot lovers were left behind this time. To fix our mistake, we would like to show you which are our trusted slot sites where you can enjoy a great variety of games.