In the next few paragraphs, we will dive into the fascinating and unbelievable story of probably the greatest gambler of all time. We will tell you stunning details about Archie Karas' life, game preferences, skills and way of understanding the gambling business. Players who know what kind of stress a gambler experiences, being up and down with large swings, will likely find this story not only unbelievable but teaching as well.
The Archie Karas Story – A Gambling Legend
Archie Karas, also known as "The Greek", was born in Greece in 1950 as Anargyros Nicholas Karabourniotis. He grew up in a very poor family, and he and his siblings couldn't enjoy any luxuries, and even sometimes had to miss meals. This drove Archie to try to help his family and find ways to get some money so that everybody could eat. He started to shoot marbles with the neighbour kids and win their lunch money. He was good at it and quickly realised that somehow, he had an advantage compared to the other kids. And that was his gambling skills. He had no fear to bet the little money he possessed and had kind of a six sense when to increase the bets.
Archie had a strained relationship with his father and they often argued. One day, after another argument which quickly escalated into violence, Archie's father threw a shovel at him, nearly hitting his head. That was the moment, the future gambling legend decided enough is enough. He ran away from home at the age of 15 and got a job as a waiter on a ship.
America Provided New Opportunities
After two years spent at sea, the ship he was on docked at Portland, Oregon. That was the first time any of the ships he was on sailed to America and Archie knew that this was his opportunity to abandon his job and look for a better life in the land of opportunities. He didn't even speak English very well, but that didn't stop him to leave his job and stay in the US. He hitchhiked all the way down to Los Angeles and immediately found a job as a waiter. He had to pick up English on his own, the best he could.
Right next to the restaurant was a pool hall and a bowling alley, and Archie spent nearly all of his free time there. He became quite the pool player, spending many hours hustling games and making more money shooting pool than waiting tables. He often found new "fish" to play against. One of his regular opponents was the owner of the restaurant, who also enjoyed playing pool. By the age of 19, Archie won a ton of money from him and very soon he realized that he wouldn't have to work again in his life. Meanwhile, he learned the rules of Texas Hold'em and started to play, as the pool hall also had poker games in the back room. The thing that most impressed and frightened Archie's rivals was his quality and desire to play the highest limits, against the best players. He was fearless and was ready to take on everybody, even from such an early age.
"I don't really value money. The things I want, money won't buy: health, freedom, love, and happiness. I have no fear, and play like I have no fear of losing it. Even as a kid back in Greece, I wasn't afraid to bet it all, be it marbles or anything else." – Archie speaking about his early years
First Steps to Becoming One of the Most Famous Gamblers
All things related to gambling seemed to come naturally to Karas. In the following years, he continued to raise and raise the limits he was playing. He claims to have gone from broke to a millionaire and back several times. Karas had unique negligence towards money. He couldn't control his losses and always wanted to play higher stakes. Most gamblers put some limit to the losses and decrease the stakes if they feel they're on a bad run or their bankroll is melting. But not Archi Karas. Even though he managed to build up a bankroll of more than $2 million, without proper bank management, and actually none at all, the Greek lost of all of his earning, just in a couple of weeks at the end of 1992.
Without a doubt, probably the strongest and at the same time most dangerous quality of Karas was his ability not to stress. Being up and down with such large swings, so many times, will definitely be the end of the gambling careers for most of the players in the world. But the Greek knew that he is destined for something special. He wanted to be one of the most famous gamblers of all time. He was literally left with 50$ in his pocket after the bad streak in December 1992. It was time to re-evaluate the situation and start all over again. Archie decided he has to take it up a notch and head to the gambling capital of the world, Las Vegas. With his last $50 and a full tank of gas he headed down route 15 for the city of sin. And this is how the story of the greatest winning run in the history of casino gambling started.
Welcome to Fabulous Las Vegas
Karas had only one thing in his head – gambling. He was determined that he would succeed and he couldn't care less for the $2 million he lost just a few days earlier. Any normal human being's confidence would have been shaken. Not for Archie, though, with his nerves of steel and the mindset that he couldn't lose.
As soon as he came to Las Vegas, he went directly into a casino. Maybe that was his idea of sightseeing, as he went straight to one of the most famous casinos in town, and definitely, the one allowing the biggest bets – Binions Horseshoe. He knew that the $50 he had aren't enough and won't take him too far. Fortunately, he met an old poker friend in the casino, who had become familiar with his talent. Archie asked for a $10,000 loan, in order to sit down at the $200/$400 razz game. And this was the start of what would come to be known as "The RUN" – the longest, most successful winning streak in casino gambling history. Karas managed to triple the amount just in 3 hours. He promptly paid back the loaned sum to his friend, plus an additional $10,000 bonus for taking the chance on him. He was left with $10,000 for himself.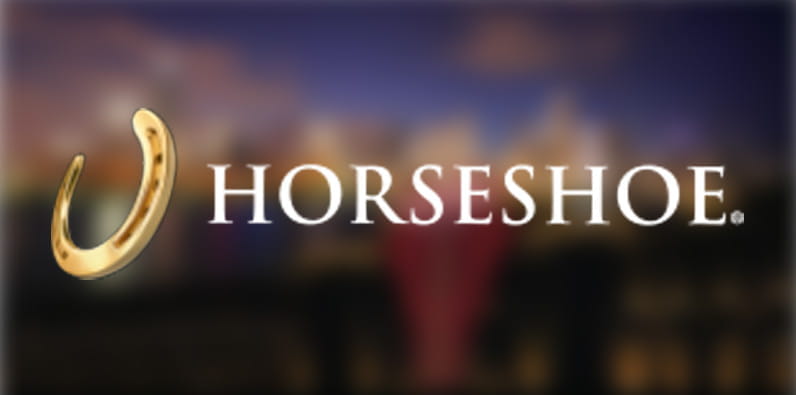 Karas went to a bar with a pool table near the Liberace Plaza in East Tropicana. There he found a wealthy and respected pool and poker player. Archie refused to reveal his name for the sake of his opponent's reputation and simply referred to him as "Mr.X". Immediately he challenged him on a $5,000 a game 9-ball pool, and they started playing.
Game by game, win after win, Archie won several hundred thousand dollars, and they gradually raised the stakes, up to $40,000 per game. Karas ended up winning $1,2 million dollars. The two players decided to go to the Binion's Horseshoe casino and play some poker. The Greek machine won an additional $3 million from his opponennt. But that wasn't enough. Archie had no breaks and wanted to raise the stakes even further, to a level only a few players dared to play at.
Archie Karas New Worth After His Gambling Streak
After just 3 months spent in Sin City, Archie build up a bankroll of $7,000,000. The name of Archie Karas was the most popular name in Las Vegas, and stories of his games were attracting players from all over the globe to come and play him. Most normal people would take $7 million in a heartbeat, run and be set for life. Bur Archie was wired differently.
He wanted to keep playing and challenge the biggest names in the poker industry at the time. Fearless and ready to take on the cream of the crop in heads-up poker games, he literally mowed down some of the best players in the world. Doyle Brunson, Stu Ungar, Johnny Chan, Chip Reese all had a go against Archie.
He was shooting dice at the Binion's Horseshoe while waiting for his opponent to show up for their poker matches. He was on fire, no matter what he did, no matter what game he played. Karas truly believed he was the world's heads-up poker champion of all time. In nearly four months, in an amazing exhibition of skill, courage and luck, the Greek amassed his $7 million fortune into $17 million.
"I was the best. One-man army. By myself, I got to the top. Anybody came in town, challenge me, I would play him. I didn't care who they are. And I beat them all, too. And then what happens, they didn't want to play anymore but I had to play. I had so much action in me. So, I started to play dice. When I played, there would be lines of people watching me play on the dice table." – Archie recalls his winning streak.
Playing Craps
Karas officially ran out of poker opponents to challenge. After all, not many players in the world could afford to play stakes like $5,000/$10,000 blinds. On top of that, players didn't want to play against Archie because everybody knew that he was on one of the hottest winning streaks ever seen. His imprudent attitude towards money, combined with his poker skills and enormous bankroll were enough red signs for professional poker players, in order to avoid heads-up games against the Greek immigrant.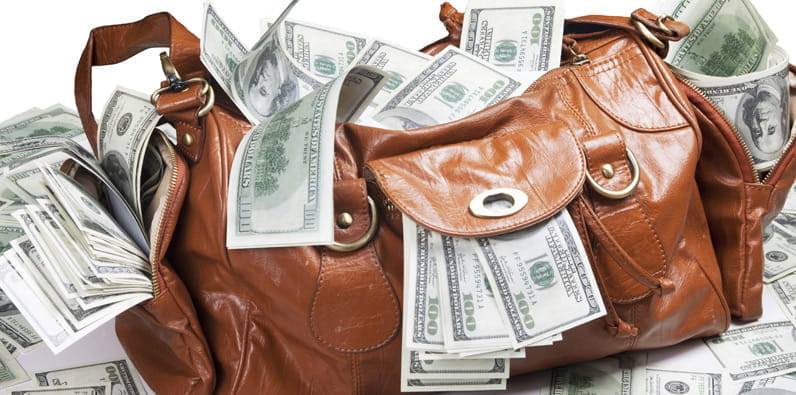 But the gambler in Karas wouldn't let him stop playing. He turned his attention to the craps tables. He started playing every day, staking the maximum $20,000 a roll, constantly asking the owner of the Binions casino to let him play higher stakes. In a couple of moths playing crabs every single day, the Greek rose his bankroll to $25 million. Now he no longer had the problem of who he's going to play. He just needed a dice table and a couple of million dollars for every session.
His new biggest problem became where to stash all of the cash he was winning. He used multiple banks, as well as the casino's cashier desk, where he was normally leaving $2-3 million for the next day. He literally transported millions of dollars back and forth around town. He was constantly accompanied by several security guards who were always on the lookout for heists. But Karas did everything with so much thought and precision. He never told his security or drivers the final destination of his trips. "Go left", "go right" and "straight-ahead" were the only directions that came from Karas' mouth. He carried a gun with him at all times, and he told only his closest friends where he lived. Thinking about those years now, Archie recalls:
"I was moving the money in and out, a very dangerous process. I was doing a masterpiece with it, because I felt like every heist man in the world was hanging around. From the beginning, I tried never to repeat how I did things and took extraordinary precautions at all times…. I mixed up my routine a lot. I was very unpredictable and never let anybody know my arrival schedule."
Nearly Bankrupting the Most Famous Casino in Las Vegas
Karas had always said that craps was the game where he could win a million dollars with one roll of the dice. Since he couldn't find any poker players willing to play against him at the highest possible stakes, and was having a very good run at the craps tables at the Horseshoe casino, he decided to go even further and ask the owners of the Binion to let him play even higher stakes. Not wanting to anger such a fantastic customer, the owner of the casino Jack Binion approved, letting Karas play $100,000 per roll.
Somehow, against all the odds, Archie kept winning. It would have been disastrous for Binion Casino if Karas went to spend his millions in another casino, so he kept giving in to his demands to increase the bet sizes until they reached $300,000 per bet. The Greek ended up holding every single $5,000 chip in the casino, which was about $18,000,000 worth. The management had to ask Karas to sell some of the chips back and gave him special $25,000 chips, especially for him. Without a doubt, the casino must have feared being catastrophically bankrupted by this man, who simply couldn't stop winning. At this point, Karas had earned $40 million, 23 of which won at the Horseshoe craps tables.
This was the peak of the most successful and the longest gambling winning streak in the history. Archie Karas managed to turn his initial $50 into $40 million for a little more than 2 years. His story is like a myth in Las Vegas and there isn't a single poker player or a casino employee who hasn't heard of the Greek and his unbelievable one of a kind streak.
All Good Things (Must) Come to an End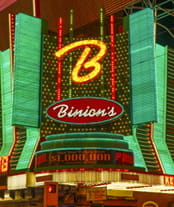 Like an airplane that goes straight up, it eventually stalls out and takes a nosedive. That's what happened to Archie Karas, just maybe it wasn't like an airplane, but more like a rocket or a spaceship, and a nosedive is kind of a mildly put expression. The Greek lost nearly his entire $40 million bankroll within a couple of months. The losing streak started with a 3-week period in which Archie lost $30 million at the Binions Horseshoe casino. Firstly, he lost $11 million at the dice table. Frustrated and disappointed of his mistake that he did not stop after the first $3-4 million, Archie returned to the casino on the next day, this time to play high-stakes baccarat. Again, he convinced the casino management to raise the limits just for him to $300,000 per bet. Within ten days, the Greek lost 17,000,000 in baccarat.
Between those games Archie tried to play some poker and win back some of the money he lost against the casino, but instead he lost another $2 million to Chip Reese in $10,000/$20,000 heads up poker games. In a three-week period, Archie lost $30 million. After that disaster he decided to take a couple of weeks off on vacation and go home to Greece.
As soon as Karas returned to Las Vegas from his vacation in his native country, he went to the casino. Deja vu right? In less than a month he lost the rest of the staggering $40 million he won in the last nearly three years. And there it was. The biggest and longest winning streak in the history not only of Las Vegas, but in the world, came to an end.
Most of you might be stunned of this story and don't believe how come a player can lose such an amount, without stopping or at least putting something aside. But let's not forget that Archie Karas is a very, very complex figure who is this fearless, genius gambler, who simply doesn't value money the way most people do. If he did, he never would have won so much money in the first place. We'll finish this relatively sorrowful and painful paragraph with a part of what one of the greatest poker players Doyle Brunson had to say about Archie "the Greek" Karas:
"He's one of the few guys I've ever seen that has no fear of losing. I mean, money means absolutely nothing to the guy… The marvellous thing about Archie is that it doesn't seem to bother him at all. He just keeps going."
The Following Years
After the word about how Archie Karas lost $40,000,000 got out, rumours started to spread. Many believed that he has gone off and committed suicide. No one saw him in Las Vegas for five or six months. After all, how much stress and tension can a human's brain handle? Was he still alive or did he crack under the pressure and devastation? As we already mentioned multiple times, Archie Karas was an incredibly smart and mentally strong person and he had a unique understanding of money. Not only he was alive and well, but he was set to return to Sin City after a couple of months away from casino tables. In the following years, he performed a few more gambling miracles, or perhaps more correctly mini streaks. What we mean by mini streaks is turning amounts like $30,000-40,000 into $3-4 million in a couple of weeks, or even days. Those numbers don't have such a strong effect now after you know the story of the greatest and longest streak in the gambling history, right? Still, those accomplishments are truly phenomenal.
"Some people think I got lucky that one time from 1992-1995 to accumulate over $40,000,000. I have won and lost fortunes most of my life for 40 years. My mindset is full speed ahead, with no regard for the amount of money that I'm betting. The lack of fear about going broke was always my secret to winning big in more mini streaks than I could ever count. In my mind, it was easy to start over and just win another mountain of money…. That's the life of a gambler. I consider myself the king of the gamblers because I made it and lost it and like Frank Sinatra says, I stood tall and took the punches and did it my way…" – Archie Karas
Found Guilty for Cheating and Fraud
On September 24, 2013, Anargyros Karabourniotis was arrested after being caught marking cards at a San Diego casino's blackjack table by the Barona Gaming Commission. According to the San Diego County District Attorney, the incident occurred in July, when Karas was filmed by the surveillance cameras in the casino. The footage showed Archie marking the back of his cards with a dye inserted into a hollowed-out gambling chip that he would discreetly swipe over the cards he wanted to be marked. He would use the marks to determine the value of the card (marking only high-value cards) and decide what to do next, giving him a clear, unfair advantage. When the police stormed his house to arrest him, they found the hollowed-out casino chips, confirming their previous allegations. For more information about the arrest, please watch the video below"
This was the fourth arrest for Karas, having been arrested by the Nevada Gaming Control Board in 1988, 1992, 1996 and 2007 on suspicion of cheating at blackjack in casinos in Las Vegas, Reno and Laughlin. He was never been sentenced to jail though. This time, he spent 73 days in jail before being released on bail. The Greek pleaded guilty to his charges and less than a year later, he was sentenced to three years of probation and was forced to pay almost $7,000 in fines.
The Nevada Gaming Commission voted unanimously to make Archie Karas the 33rd person in Nevada's "Black Book", officially known as Nevada's List of Excluded Persons. As a result, the self-proclaimed world's greatest gambling player, who did not show up at the hearing to defend himself, would face criminal charges if he were to enter a casino in Nevada again. Kind of a sad end to Karas' miraculous gambling story in the city of sin. However, he could still visit casinos in other states or countries, in order to play pit games, but the best thing is probably to stick to the game, which Archie himself often said was his greatest strength – Texas Hold'em.
Final Words – Where Is Archie Karas Today?
Archie "The Greek" Karas still lives in Las Vegas to this day. Even though he can no longer visit his favourite destinations in town, he has decided to stay in the city, in which he is considered a living gambling legend. His story will be forever etched in the Vegas gambling folklore.
As time winds down, the historical significance of him coming to the Sin City with just $50 in his pocket and running it up to $40 million in two years will likely remain unmatched for decades to come, or maybe even forever. He's the perfect example for a person who enjoys gambling because of the rush and adrenaline and not because of the money.
In case you want to have a bit of fun and experience the rush of gambling, but can't really afford to go to Vegas, don't worry because the Internet is filled with online gambling providers. You can check out our list of the best online casinos for 2021 and have a go. Obviously, you don't need more than $50, in order to play and try to win a spectacular amount. Nobody knows when lady luck will land on your shoulder and will guide you towards something special in one of the best gaming sites, for example.