From Selling Broken TV`s to Multi-Millionaire
Nowadays most of the people know him as Andy Beal the poker player but his life journey as an entrepreneur and businessman started in high school. His sales skills manifested when he was a teenager whose repairing old TVs and re-selling them. Andrew Beal started from this old TV`s to be one of the biggest poker players of its time, famous with his losses and winnings of millions US dollars. He always had the guts and the courage to take important and high-risk decisions in order to win some money.
So yes, Andrew Beal was only a teenager when he started his first business endeavour. Fixing and selling old TVs taught him how to deal with customers and gave him the know-how of his next money-making idea. He was a student in the Michigan State University where he studied mathematics, instead of playing at MI online casino sites. Meanwhile, at the age of 19, he started managing rental properties and house moving services. The first significant investment of Andrew Beal was a house that he bought in Lansing for $6,500 and rent it out for $119 on a monthly basis. This was the beginning of his real prosperity and wealth and something like his trademark – buying, renovating and re-selling old properties.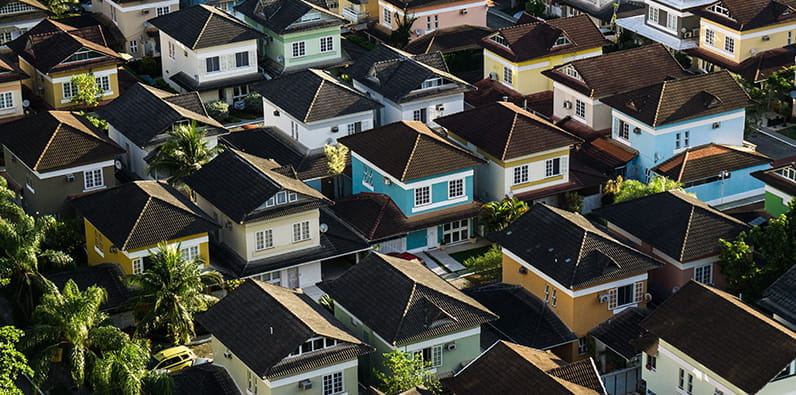 In the decade between 1980 and 1990, he successfully accumulated several million from property sales. In 1976 he won a federal auction for properties and purchased a block of flats in Waco for only $217,500. We say "only" because in 1979 he sold it for over a million US dollars. Another memorable deal of Andy Beal is the awful building "Brick Towers" located in Newark, New Jersey. The house project was traded for only $25,000. After thorough renovation and repairs, Andrew sold it for $3.2 million! Later on, he becomes famous as a high stakes poker player, but he is still dealing with properties but currently only big ones.
Andrew Beal`s Bank – Beal Bank USA
As we said, in the beginning, Andrew Beal is a skilful entrepreneur with strong will and good hunch. After he accumulated several million from housing projects, he decided to invest and open a bank and indeed not only one… The first Beal Bank was opened in 1988 in Dallas, 16 years later in 2004 second one was already a fact but in Las Vegas. We will save you the financial part with all digits and we will just tell you that both Beal Bank`s in 2019 was with combined total assets of over $7.2 billion, with over 37 different branches all around the USA.
Apart from the banks Andrew Beal owns several more finance-related businesses, all based in Dallas, all associated with a different type of funding, loaning and banking services in general. If you want, you can investigate them in dept:
CSG Investments Inc
Loan Acquisition Corporatio
CLG Hedge Fund, LLC
Side Investments & Hobbies
In this section, you will find out that Andrew is a persona with many interests and passions, a big heart and a generous personality. Andrew Beal is known with its kindness and philanthropy and the many good deeds that he has done through his dynamic and full of surprises life. He has been into science and engineering his whole life, also a passionate mathematician but more likely an amateur. His banks are sponsors of the Southern Methodist University and the University of Nevada and their Science and Engineering fairs, donating over $1 million for their prizes.
Other admirable acts of Andrew Beal are the donation of $1 million to the Perot Museum of Nature & Science in Dallas in 2012 and the donation of over 200 computers to the Dallas Independent School District. Andy Beal is a man of science as you see that, but his passion is math.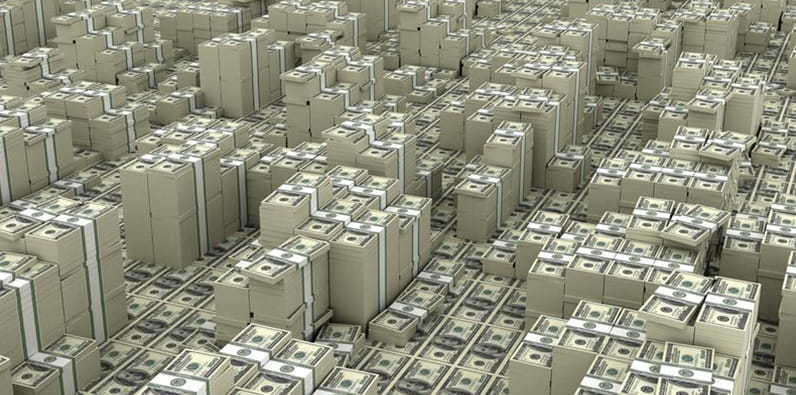 Andy is a self-taught mathematician and in 1993 he publicly files new hypothesis that implies Fermat`s Last Theorem as a corollary. Andy`s theory, later on, becomes known as the Beal Conjecture. But ever since no conjecture was found, this is why Andrew Beal set a prize of $1 million for the person capable of proofing or disproving his theory. If you want to try your luck you can still do it because up to this date this prize still waits for a genius brain to take it.
As a person, Andrew is striving to give as much as possible to society. This got nothing in common the anything previous said but it is a good example of how he is pushing the progress on his own. One of his side projects was an aerospace company which was assembling and building rockets with the idea to place more communication satellites in the Earth`s orbit. The whole project was located in Frisco, Texas in a huge facility with over 200 employees. His main target was to build a 200-foot tall rocket powered by hydrogen peroxide and kerosene, which is not an easy task. Unfortunate for Andrew, the company was closed in 2000 because of the struggles they experienced thanks to their strong competitors – NASA.
Andrew Beal Poker Games – Wins & Losses
Andy Beal was an amateur poker player in his college years which helped him collect some funds for his business ventures. Later on, in 2001 he visited Las Vegas and he joined the table of several professionals, winning around $100,000. From then on, he started testing his poker skills against some of the best players in the world of poker at this time. In 2001 Beal faced the famous group of pros called "The Corporation". The group members were names like Jen Harman, Brunson brothers, Chip Reese, Ted Forrest, Chau Giang and the legendary Phil Ivey. In a manner of facts, the whole "war" between "The Corporation" and Andrew Beal is told in the famous novel "The Professor, The Banker & The Suicide King" Written by Michael Craig.
So, let's continue the story… After he met "The Corporation" he successfully joined the high-stake tables which were with limits of $10,000-$20,000 later increased to $100,000-$200,000. The biggest of his wins against the fantastic team of pro poker players and one of the largest hands in the history of poker or $11.7 million. Unfortunate for him, shortly after, he losses over $16 million to "The Corporation" and vowed that he will never again play against them.
Of course, as a passionate person and big gambling enthusiast, he comes back again in 2006 to return his money. And he did it! Andrew Beal showed them that everything is possible and for a second time he beat some of the best players in the country by winning $13.6 million. The members of "The Corporation" collected some more money and when Andy arrived a week later they left Phil Ivey to play with him. And yes… This is one of the biggest losses in the history of poker, Andrew Beal lost $16.6 million that day.
We guess that was the time that Andy went out of luck because since then, he is losing more money on poker than winning them. Up to this date, he still stays away from "The Corporation" and their high stake games. But as we know he participated in underground poker games and other smaller tournaments and contests where he lost over $50 million dollars. Some people say that his poker losses for his life are close to $100 million. Nowadays Andrew Beal is still a poker player that you can see or meet in Vegas but only when he has some business there. Even if you see him there, it won't be around the Vegas pro players.